Boris Johnson Announces Four Week Delay To Removal Of All Covid 19 Restrictions
UK Prime Minster Announces Extension Of Restrictions Due To Increasing Number Of Covid 19 Cases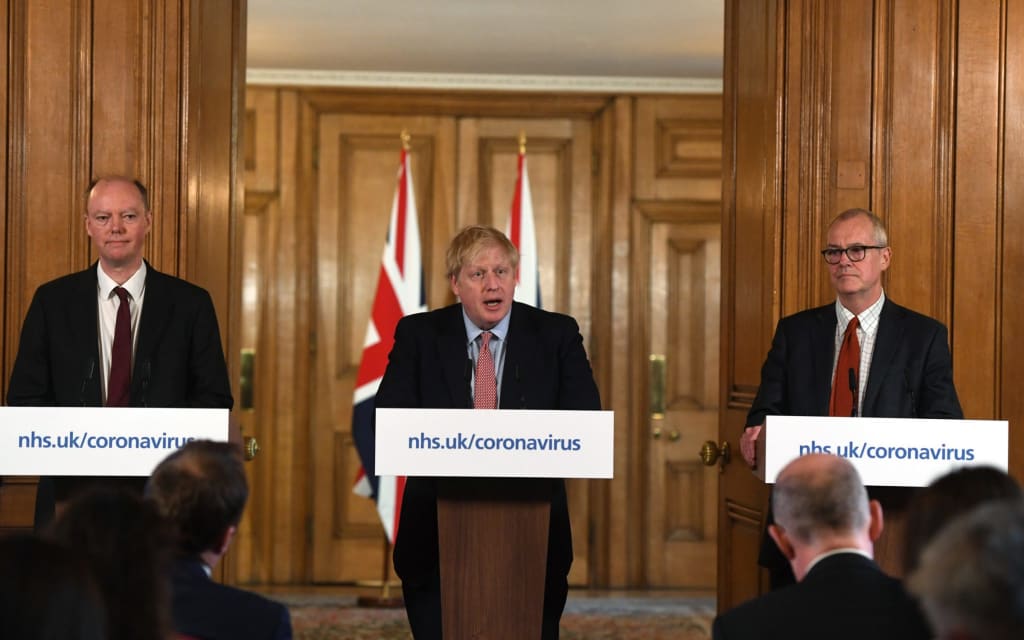 British Prime Minister Boris Johnson has hosted the latest Downing Street press conference in which he explained to the country what stage they were at in managing the Covid 19 pandemic and whether or not they'd be able to remove all restrictions put in place by the twenty first. The main announcement was that there would have to be a four week delay to step four of the country's road map to releasing the lock down This was mainly due to increasing number of cases of the Delta variant of Covid 19 first discovered in India and also to give more people the chance to become fully vaccinated by having two doses of a recommended Covid vaccine.
When the road map was introduced, it was stated that there would be a five week delay between the different stages which certain restrictions would be lifted but now as not that many people are coming forward to be vaccinated may be because they are worried of how safe the vaccine is due to the speed it was developed and any scare stories they may have heard from people who say it isn't safe. The number of people having to be admitted to hospital due to the severity of the symptoms they have been suffering due to Covid 19 has increased drastically and the delay is meant to help get more people vaccinated in time so that not that many people will be admitted to hospital.
Many people in the business sector have been putting in complaints about the extension as it will still mean that they won't be able to open fully. According to the road map, businesses in different fields can open at different times to ensure that there are not that many cases of the virus at one and the NHS isn't overwhelmed.
The Delta variant is rising across the UK, where it now makes up more than 90% of new coronavirus infectious. Public health officials are concerned about the variant because it partially evades vaccines, is at least 40% more transmissible than the Alpha variant first detected in Kent, and appears to double the risk of hospitalisation.
The delay will infuriate lock down sceptics on the Tory backbenches, who are concerned about the impact on hospitality businesses and have begun to claim they fear the government will never feel confident enough to lift restrictions. On Sunday, Johnson declined to answer the question of whether the delay could be for more than four weeks.
The latest model which has been shared with ministers shows that even though there has been a rapid roll out of various vaccines to try and prevent people from becoming seriously ill, the UK is more likely to face a third wave of the virus due to increasing numbers of young people experiencing symptoms of the virus. Younger people are yet to be vaccinated as people are being called in by their GP's in age order to be vaccinated. So far older people and people who are in vulnerable groups have been called in to be vaccinated but people need to make sure that they have the recommended two doses and not just one. Some people might just have one dose and think they are protected, not realising that they are still more prone to getting the virus as they haven't yet had a second dose.
Graham Medley, professor of infectious disease modelling at the London School of Hygiene & Tropical Medicine and a member of Sage, said: "The evidence has all gone into government, and I don't want to comment as anything I say will be seen as a preference or a steer for the decision.
"It's a government decision, quite rightly, how to balance the health and healthcare outcomes with all the other harms that Covid-19 and restrictions bring. The evidence from the epidemiology will all be published and open to scrutiny."
Restrictions on weddings have been eased so after the 21st June people will be able to have more than thirty guests at their wedding ceremonies. There is no set maximum number of guests that can be invited. However, venues must comply with social distancing rules, which will limit how many people they can host. They must also provide table service. Face coverings must also be worn by everyone aged eleven and over when not eating and drinking.