An Open Letter To All World Leaders
We Need You, Now More Than Ever!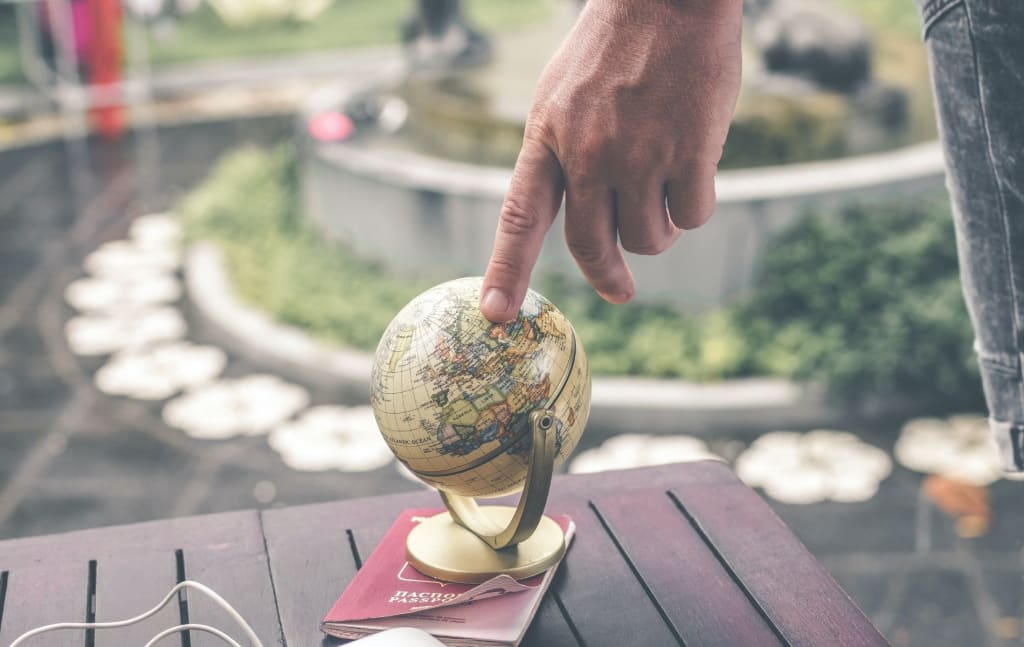 Photo by Artem Beliaikin from Pexels
Dear World Leaders,
Our planet finds itself at yet another pivotal moment as heart-wrenching calamities seem to be unfurling across different continents. We have Afghanistan, whose takeover by the Taliban has caused millions to be displaced in their own country. We have Haiti, whose bad streak of natural disasters and political instability has devastated its population. We have Lebanon, whose economic crisis is prompting rampant poverty as people are unable to sustain themselves. Unfortunately, this is just the tip of the iceberg and there are a plethora of different issues plaguing contemporary society by making our existence unnervingly complicated. Consequently, we are becoming startlingly desensitized to blatant pessimism, usually left with little to no hope of turning things around. In fact, just a simple act of turning on the news can trigger depressing thoughts regarding the current nature of global affairs.
However, it's not really about me or my frustrated peers. It's about those who are navigating perilous circumstances and grappling to fight adversity every day. In harrowing times like these, we need you, the leaders, to step up and take luminary steps towards change. You have the power to influence decisions and set a better example for others to follow suit. Not only this, but you also have the ability to embrace an unwavering stance regarding international humanitarian aid and potentially alleviate these people's troubles.
Understandably, the push to maintain cordial relations and diplomacy makes neutrality an attractive option, though it often ends up downplaying the severity of these issues. While critics may judge your actions, others will appreciate your candour in being proactive. If you don't feel like your treasury can support a cause, an open appeal for donations could do wonders and deliver a well-deserved lesson in displaying vulnerability as well. Take Afghanistan for an example, we ask all of you to condemn Taliban's hostile takeover and rally people to support your cause. At the same time, you need to propose robust policies for asylum seekers and agree upon a clear framework for immigration. These steps would actively assist those who are desperate to escape the Taliban rule and rehabilitate them in a systematic way. Similarly, monetary aid to Haiti ought to be increased and moral support should be offered to those who have lost their livelihoods.
Leading on from Haiti's example, climate change is another decisive issue where hard-hitting facts should drive your opinion, not big corporations with deep pockets. Indeed, the issue is a bit more nuanced than that, especially since it involves people's jobs but decreasing sustainability could prove detrimental down the line. As a matter of fact, resource allocation is the biggest dilemma facing all presidents/prime ministers as economic issues seem to bring out the worst in everybody. Therefore, you should curb the possibility of conflict by embodying the all-encompassing concept of peaceful resolution.
Clearly, nobody wants unnecessary bloodshed on their hands, certainly not leaders like yourself. Sadly, that's where the world seems to be headed as violence is escalating in all societies and law enforcement agencies find themselves inundated with criminals. The reason is simple - more people are turning towards crime to support their families and a cycle of self-fulfilling prophecy remains steadfast in defining their futures. Yet, the response to these mounting troubles has been somewhat underwhelming as policymakers have been unsuccessful in coming up with concrete solutions. Obviously, I am not placing all the blame on you and realize how political rivals can oppose laws by letting the everlasting power struggle cloud their judgement. It's just the art of the trade I suppose and you should strive to comprehend the intricate balance between authority and collaboration.
Having said that, these ambitious plans are almost entirely dependent on your undivided attention. Just remember one thing, these people depend on you and that's a big responsibility to shoulder.
Yours faithfully,
A Concerned Commoner
politicians
About the author
Medical Student | Trying to discover my forte in writing while snoozing over lofty medical textbooks.
Instagram: @anatomical.medic
Reader insights
Be the first to share your insights about this piece.
Add your insights