American Detainees in North Korea
Who are they?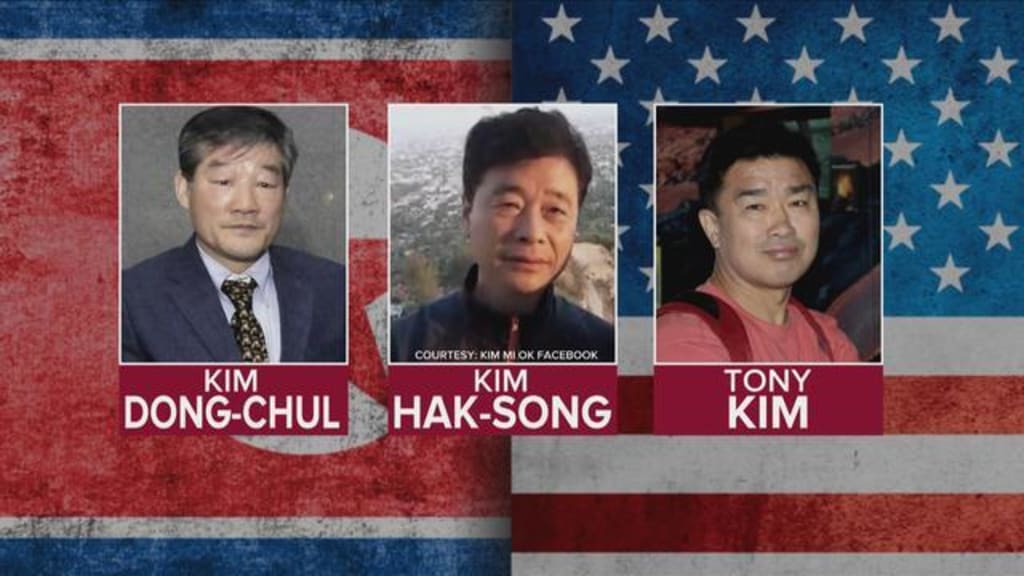 North Korea has been known for their infamous concentration and labor camps. Many people have been captured for numerous illegal activities, but a lot of people are unaware of how many United State citizens have been captured. Many people have lost their lives due to the harsh conditions.
On June 19th 2017, a young American by the name of Otto Warmbier, suffered a fatal loss after serving 529 days in North Korean police custody. Otto was released from one of the harshest labor camps and after six days, he was pronounced deceased. His medical records were not released from the Korean public officials until June of 2017. According to Fox News, representative Adam Kinzinger refused to pay the $2 Million in hospital bills Korean officials billed to the U.S. government. Kinzinger also failed to report the request to the family of Warmbier.
Otto Warmbier Being Taken Away by Korean Soilders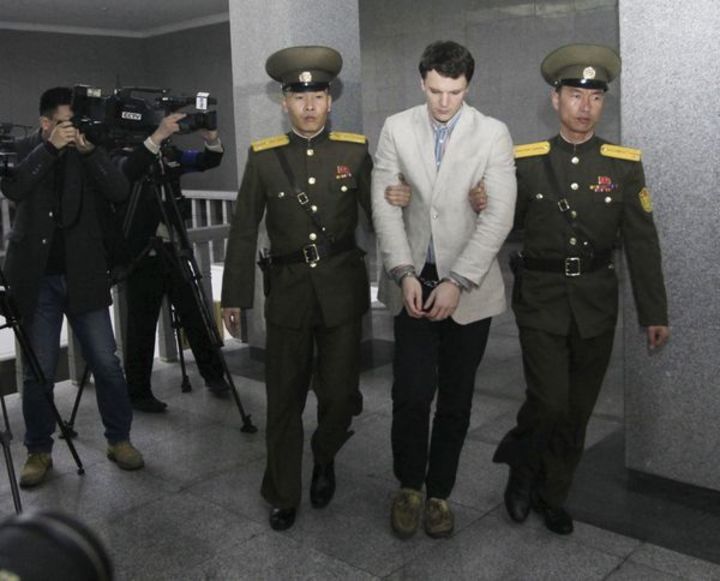 "Had I known North Korea wanted money for Otto I would have gladly given them money from day one, that is not what they wanted from Otto in the beginning. They want everything they can get from them. They have no respect for human beings." Cindy Warmbier, mother of Adam Warmbier said.
Evan Hunziker is one of the first known Americans to be taken into Korean police custody. Hunziker was charged for espionage after swimming over to North Korea. He faced 95 days of imprisonment and was released into the US custody, thanks to Bill Richardson, a New Mexico congressman. Richardson negotiated a $100,000 agreement for $5,000 in hotel fees during Hunziker's incarceration. Unfortunately, Hunziker committed suicide only weeks after his release. He was found at his favorite restaurant unconscious with a revolver, and a gunshot wound to the head.
Evan Hunziker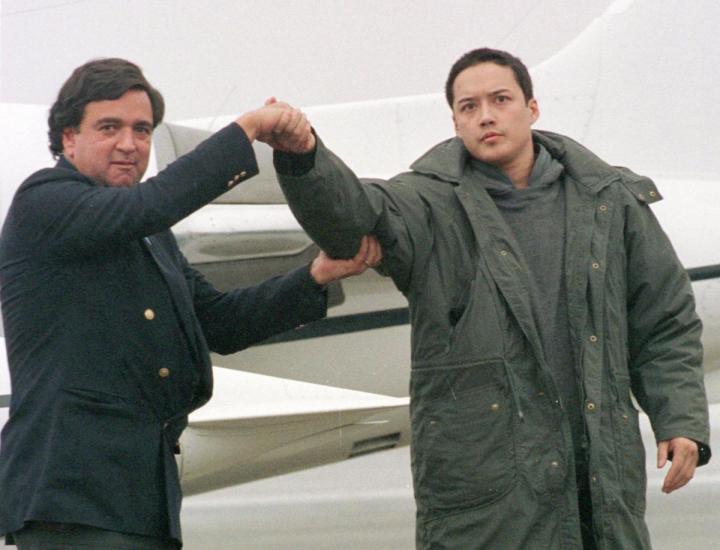 American journalists, Euna Lee, and Laura Ling were also captured in North Korea in March of 2009. Lee and Ling were sentenced 12 years, but both faced 140 days of labor prison for trying to get footage of refugees in North Korea. Ling describes her journey during a CBS interview with Jan Crawford.
"We headed back across the frozen river to China, and that's two north Korean soldiers started yelling with their rifles raised, chased us back to Chinese soil, surrounded me and Euna Lee... they dragged us quite violently across to the other side. When I was struck by the butt of the soldiers rifle, I blacked out as he was dragging me," Ling admitted.
Along with the help of a former vice president, Al Gore and former secretary of state, Clinton, her sister Lisa Ling, could successfully help her sister and Euna. The two women were released on August 4th 2009. Ling is now a mother and has a book out called Somewhere Inside. Her book gives more details on her captivity, and how Lisa fought to get her back home.
Euna Lee and Laura Ling Reuniting with Their Family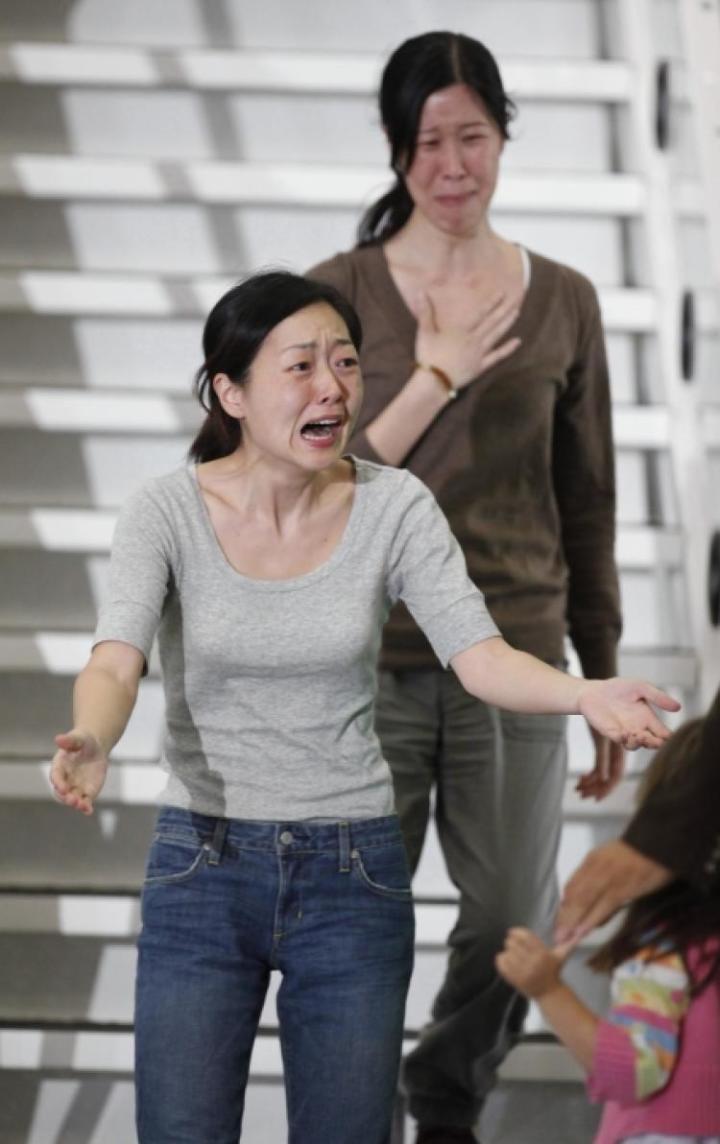 This year, Bryce Lowrance tried to enter North Korea illegally. According to the Korean news corporation, KCNA, Lowrance had admitted he was being controlled by the CIA. Lowrance was found wandering the border of North Korea, due to the confrontation over the illicit nuclear weapons and ballistic missile programs. He was soon captured just 40 miles from Seoul, South Korea. Around the same time Lowrance was captured, a North Korean soldier was shot after he was attempting to defect. After South Korean soldiers helped him, they found out he was infested with parasitic worms. Although his injuries were life threatening, the wounded soldier was still strong enough to survive. Unfortunately, the shooting overshadowed capture and deportation of Lowrance. Very little information was received from North Korea about the capture and his time being a prisoner. Information about Lowrance's whereabouts now are unknown.
North Korea has always been seen as a threat to the US as well as the US being a threat to North Korea. Although only on 18 Americans have been captured and released, the US has had more detainees than any other country.