Affordable Housing Is Dead
and I'm caught in a perpetual housing crisis.
There are two types of people in the world, homeowners and renters. I'm a long-time renter. There was a period of time when I moved every year, mostly because I liked being semi-nomadic, and wanted to experience a different part of the city. I became proficient at packing and organizing. I love the excitement of getting into a new place, settling in, and making it my own. A few years ago, I spent several months being truly nomadic, living in a small camper and traveling across the states. You can read all about that adventure here: https://vocal.media/petlife/my-epic-rv-adventure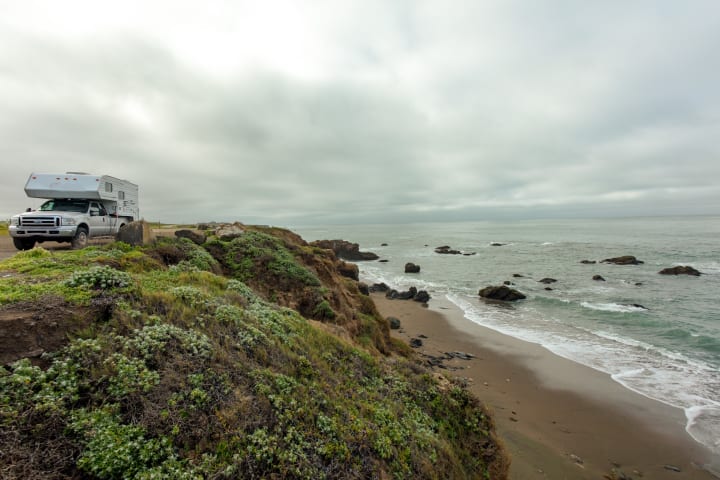 I never thought there would come a time when my nomadic lifestyle would become a an issue, but that is exactly where I find myself today. In March 2021, I rented an apartment from someone I thought was a friend.It was a cute one bedroom in the converted attic of her home. Turned out she was anything but a friend. Two weeks before my lease was to renew, she sent me a text saying her daughter, who lived with her, wanted her own apartment with her boyfriend, so I would have to move out. Instead of telling her 25- year old daughter she would have to find an apartment on her own and actually pay rent, she put me in a tight spot of finding a new place and expected me to be completely okay with this decision. If it were a situation where the daughter lost her job and was about to be out on the streets, I would understand, but this was not the case. She already lived rent free with her parents, and would now live rent free in my apartment. I didn't have time to sit around and feel bad for myself, so I started looking for a new place right away.
I live in Boston, which I believe has surpassed San Francisco in terms of housing costs. The average one-bedroom apartment is $1,800.00 or more. My budget is around $1,000.00 a month plus utilities, $1,200.00 maximum budget. A studio apartment is around $1,500.00 a month. There is no affordable housing in Boston any longer, even further out is becoming overpriced. Landlords no longer care and jack up the prices as high as possible. I quickly realized that I would have to look for a roommate situation. I had roommates in the past. However, I didn't have great experiences with them. Quirky would be a kind way to describe one, she was downright psycho. She seemed okay at first, maybe wrapped a bit tight, but seemed normalish... we all have our oddities, right? She owned the house and told me stories of how the last roommate stole from her and screwed her over on work that was supposed to be done on the house. Stories, that I would later come to realize should have been a red flag. As time went on, she started to constantly accuse me of using her bathroom toiletries. She eventually became so convinced I was stealing from her that she took all her things out of the bathroom, and installed a lock on her bedroom door. On several occasions, she came out of her room at night when she heard me bringing my dog out for a bedtime walk. She would have this crazed look in her eyes and demand to know who the guy in the yard was. She would start yelling and telling me how she would call the cops on him. There was never any guy standing in the yard. I don't think she was suffering from Schizophrenia, but she was paranoid and scary.
The next roommate was far better. We got along pretty well for the most part. I do think she was a functional alcoholic. Every day at 5:00, the wine would start poring, and she would drink until she toddled off to bed. I also enjoy wine, but daily drinking seems like a lot to me. Even with that, we tolerated each other fairly well. The one thing that drove me crazy is she never washed her hands after using the bathroom. I know this because my room was right beside the bathroom. I would see her go in and hear the toilet flush, and she would be back out before it finished cycling. I found this completely disgusting. I struggled to find a tactful way to bring it up, but I never did. Thinking about these two women, I decided I would be more careful in my roommate selection this time around.
I immediately began looking for an apartment share. The search was arduous. Many listings on Craigslist and Facebook Marketplace were scam ads. I spent more time flagging posts than actually responding to ads. I started to respond to any listing that seemed legit. Most of the emails never got a response. With the clock ticking down my stress level was off the chart. With about two weeks left, I found a sublet room in Somerville, a small city just outside of Boston. The young woman was moving for work. The room would be available exactly in time. All I had to do was apply with the landlord. She assured me the process was quick and easy, and that she would get the ball rolling right away. I left excited and feeling relieved that I had finally found a place. A few days went by, and I hadn't received the application from the landlord, so I texted her. She didn't respond. I waited another day and texted again, no response. Needless to say, I never received the application.
Another week went by, and nothing was opening up. Finally, a room in Allston, a neighborhood in Boston popped up on Craigslist. It was within my price range and available immediately. I sent a text to the number on the ad, and the landlord responded quickly. It was a house share with four other people, all of who were male. I never lived with that many people before, but I was running out of time, so I made an appointment to see it. When I arrived, at the address I saw an exterior of a house that was probably nice at one point, but through the years of evident neglect had clearly seen better days. The interior wasn't any better, it felt dark and sad. The carpet on the floor was old and dirty, and there was an odd smell. The once beautiful woodwork was now covered in layers of thick paint. It was the house she has grown up in and it surprised me that she allowed it to be in such poor condition. The room itself wasn't all that bad. It was definitely dated, but it had big windows and nice light. It was large enough for a bed, and a couch, and I would still have a lot of room. The highlight of the room was the working fireplace. It couldn't be used, but it added charm to an otherwise drab room. She led me into the downstairs kitchen. It was out of the 1970's, but I would only have to share it with one other person, and he worked nights, so I probably wouldn't see him much. I was trying to see the positive in the house, but I was having a hard time seeing past my immediate and visceral dislike of the landlord. I've always been sensitive to other people's energy, and the moment I laid eyes on her, I knew she was shady. I told her I wanted to go home and think about it and would let her know either way. What happened next was based in fear. I called her that night and told her I would take the room. I had a week to go, I was afraid nothing else was going to pop up.
The next day, I went back to give her the deposit check. I ended up being a bit early, so I drove around to check out the area. The house I would be living in was on a busy main street, but the surrounding neighborhood was adorable, with tree-lined streets and well-kept single and multi-family homes. There is a beautiful park up the street for walking my dog. As an added bonus, Memorial Drive in Cambridge was a stone's throw from the house, boasting epic skyline views of the city of Boston as it winds its way along The Charles River. I am a city girl, so I started to get excited about being so close to everything. Another huge bonus is the food scene, Allston Cambridge leans heavy vegetarian. I've been a vegetarian for years and I love to eat. By the time I went to meet the landlord to give her the deposit check, I was feeling better. I knew the rental agreement would be a 30-day month to -month, which was fine because it wasn't a place I wanted to stay long-term.
The landlord was pulling up as I arrived. I got that uncomfortable sinking feeling in my stomach again. I knew it was my intuition telling me this woman is bad news, but I stuffed it down, signed the lease, and gave her the check. As I drove away I felt like I might vomit. I pulled over and took some deep breaths, talking myself down from a near panic attack. I told myself it was just a port in the storm, and that I would be out of there before September.
Moving day came along. I made the room as comfortable as possible with my things, it actually started to feel a bit cozy. The first month actually went fairly smoothly. I was getting more comfortable but still knew this was not a long-term situation. About a week before June's rent would come due, I kept getting a thought in my head "Mary is going to sell the house." Sure enough, The Saturday after I paid rent I learned from another renter that she came over to show some potential buyers the house. First of all, she never mentioned when I signed the agreement that she was planning on selling the house. A decent person would have revealed this, but she is not a decent person. Second, she is required to give a 24-hour notice prior to any showing. She had not shown my room, but still, I was fuming, and in disbelief that I was going to have to find another place to live after only one month. A few days later I received a text from her that read "unlock your door at 12:00 pm, I need to take photos of your room. I tried Saturday but no luck because your door was locked" Not only did she not give notice she tried to enter my room without my consent, she was once again not providing adequate notice. I responded with " No, I'm working today and I'm not leaving my door unlocked. You are required to give a minimum of 24 hours' notice." She was pissed! She was used to bulldozing her way over tenants' rights and was not happy that I was standing up to her.
I ignored the nasty text from her that followed and went about my week. On Thursday she sent notice that she was having a new group of potential buyers coming by on Saturday. I sent her a text saying I was working, but if she wanted to come with a key and lock up when she was done this would be fine. The queen was happy.
As it turned out, the open house was canceled. I've been doing some digging. It's odd that the house isn't showing up on the Mass MLS for sale. This leads to questions... who are these people that are interested in the house, her shady friends? Birds of a feather flock together...Perhaps there is a slumlord Facebook group that she belongs to, and she has it posted there. Also, I learned the house would be considered a rooming house by the city, and it is supposed to be licensed. So not only is she a slumlord, but she is also running an illegal rooming house. There standards that need to be met for a license. This house definitely does not meet the standards. There are rats getting into the house, and there is a leak in the downstairs kitchen from the bathroom above. From the looks of the ceiling, it has been going on for years. She acted like she didn't know about it when I texted her about it. She said she would have her handyman fix it, but that didn't happen. There is a possibility that someone with deep pockets may buy it. Hopefully, they will fix it up. Either way, I'm not sticking around. I will be giving my 30-day notice on July 1st. I've had shady landlords in the past, but she is the mother of them all. All I have to say is good luck with your karma, bitch. It's going to be a doozie. Also, if anyone in the Boston area knows of an affordable rental, let me know. It must be dog friendly.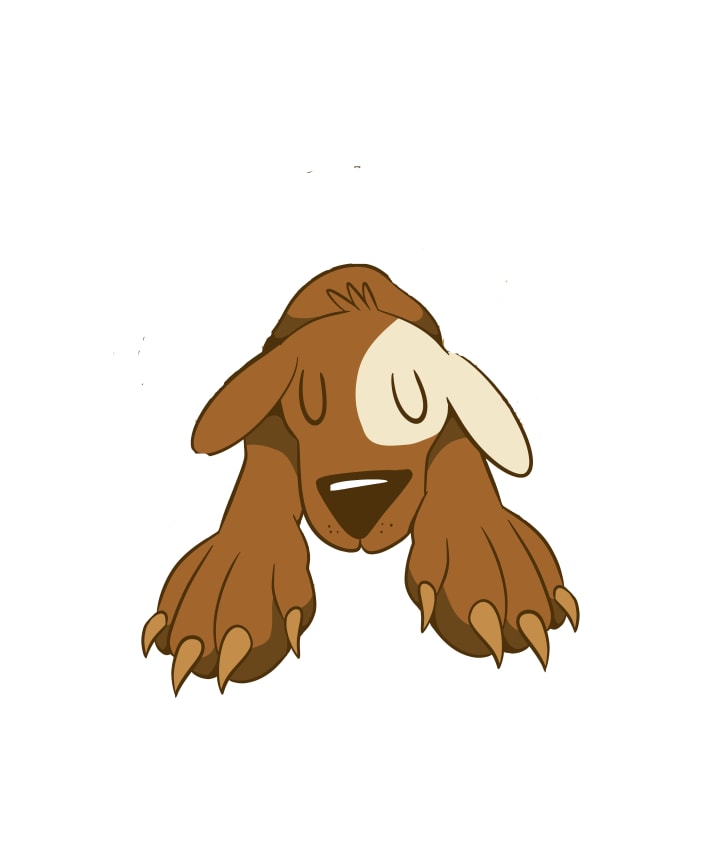 :
humanity
About the author
I am a self-taught photographer and creative writer based in Boston, MA. There are manny stories yet to be told, join me on the journey.
Reader insights
Nice work
Very well written. Keep up the good work!
Top insights
Heartfelt and relatable

The story invoked strong personal emotions

Eye opening

Niche topic & fresh perspectives

On-point and relevant

Writing reflected the title & theme
Add your insights