A New Norm?
The Reality Of Today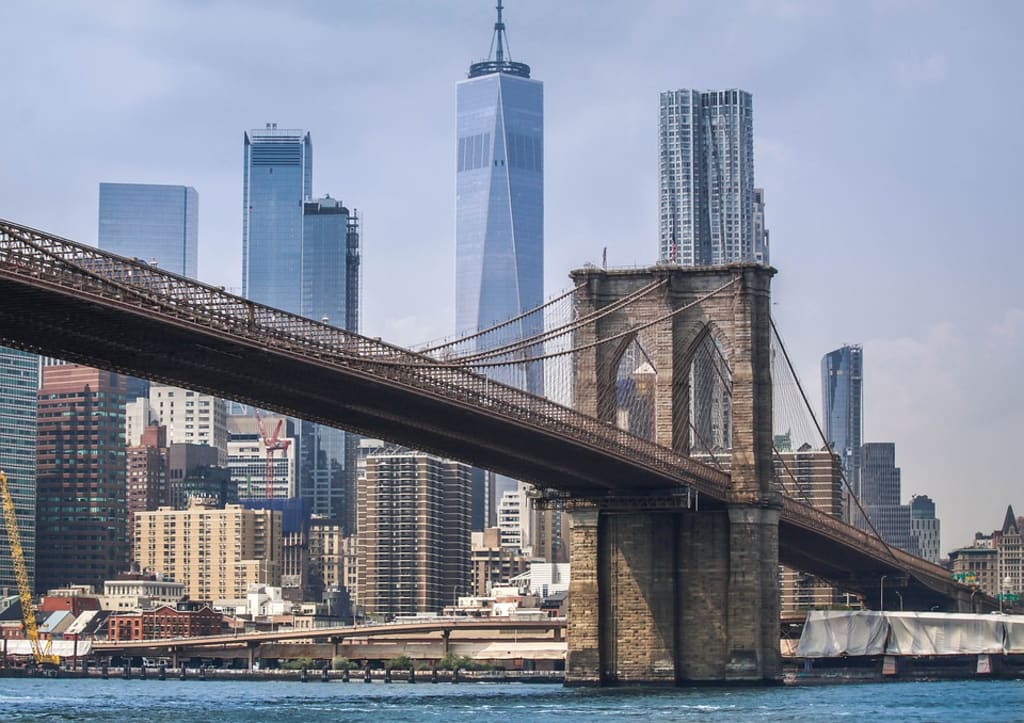 The great push back to normalization now that a vaccine is out has only just begun. But, how can we define normal when the whole world is incased in the tight grip of financial and economic devastation. Devastation brought on by years of belligerent, callous and selfish posturing of political expediency that is always oblivious to the cries of the impoverished multitudes. Can we now define normal as it was before the Pandemic? Or will a new norm readjust American lives and livelihoods?
Every indication in much of American society for years faced an economic deterioration that has steadily regressed. When we allowed this Pandemic to sweep across the country bringing death and financial destruction not seen since the Spanish Flu Pandemic of 1918 and the Great Depression of the 1930's brought in a new norm that is far removed from the reality many Americans aspired to attain. This vaccine is not the savior to return to a normalcy that is filled with realistic aspirations that can be fulfilled if the political will is there to make it so.
All indications from years of political infighting where compromise is never in the equation for the common good of all has rendered the United States incapable of achieving a balanced and stable society. So, in answering can the United States return to a normal that depends of which normal that the political winds blow. If the political winds blow in the direction they are currently blowing a new norm will be just like the old norm prior to this Pandemic. With all the hype bestowing upon the vaccine and with the political environment in Washington even with an incoming President the return to normal will still leave out the millions of Americans who are trapped in a hopeless cycle of poverty.
A startling realization has occurred since this Pandemic is that from 9/11 for the sake of national security society must accept and adhere to a new normal. The subtle posturing of personal restrictions has corresponded with protocols that supposedly ensures public safety. Loss of freedoms for the sake of public safety is now the new norm we as citizens are required to accept. Now, when this Pandemic has run rampant in every corner of the United States the scientific and medical establishment has fully endorsed necessary requirements to stop the further spread of this deadly virus. For the safety of all we must accept certain requirements that are proven to be very effective in stopping the spread of infectious viruses. Proven from years of factual experience on combating deadly viruses.
When people dismiss or ignore these proven methods they more then jeopardize the health and safety of society. A new norm yes, but, for the sake of every American's health and safety this is now the norm until Covid-19 is eradicated. We have to remember these safety protocols are very efficient in reducing other diseases such as the common cold and the flu.. Personal responsibility for our actions always has ramifications upon others.
Now, when we think about the years since 1963 the technological and medical advances that has and is supposed to improve everyone's quality of life has always come with certain restrictions and invariably caused loss of individual freedoms. We have come to a juncture in this past year that the actions taken in response to this Pandemic is where society is being drawn into a realm of reality where the government has turned the tables on democratic societies. Now longer are the people in control of government but the government controls the people. And given today's dilemma once power is given to government over society it never reverts pack to society.
Since 1963 we have seen the greatest advances of technology science, and medical achievements in the shortest amount of time. We have also seen our government impose more restrictions on our individual freedoms since because of the advances of the technological, scientific and medical advances that have been made. What society must do is realize what is actually happening to our democratic republic. We have to now be very vigilant in overseeing just how much of our freedoms must we loose for the sake of national security and public health. Hopefully we can regain many of our individual freedoms but, only if we realize what has and is happening today in Washington.
politics
A PhD in Economics. Author of National Economic Reform's Ten Articles of Confederation.