A Case Against Selective Justice
Choosing when and who to stand up for or against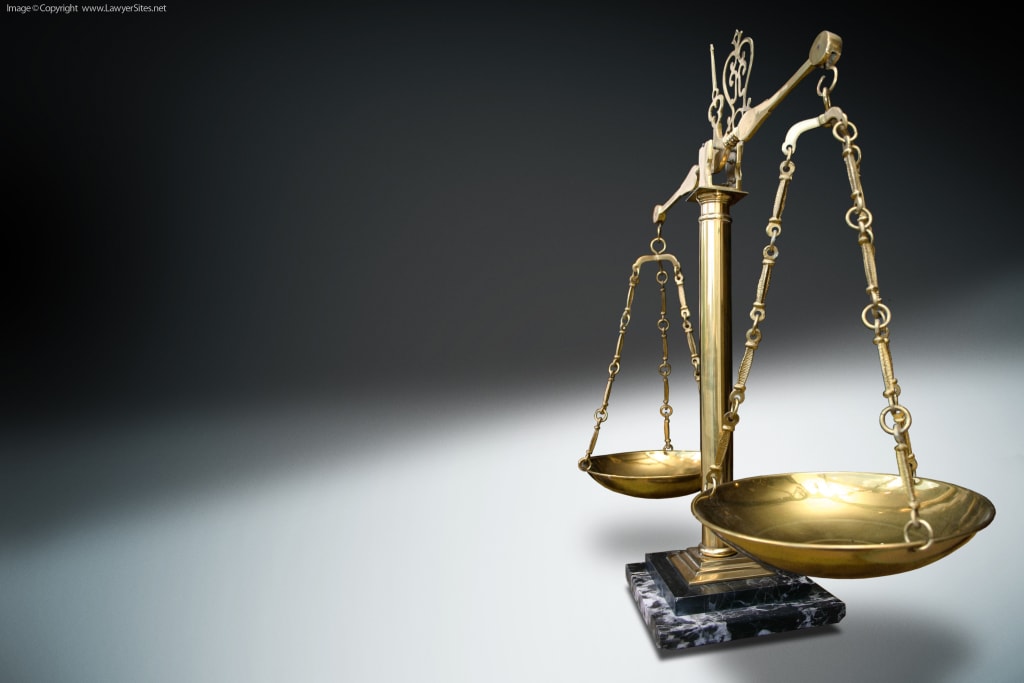 I read about the Nigerian senator who physically assaulted a shop owner and had her arrested by one of his police aides. Much to my chagrin, I accidentally watched the video.
Is this the first time something like this is happening? Is it not happening to some of our friends and family everyday? How many people are being abused across all spectrums of sex, culture, religion and politics in Nigeria and around the world today? How many young people sleep two hours daily because they are serving uncles and aunties? We must be careful to not appropriate caution and justice in one case, and neglect another for convenience sake.
In trying to find the root cause of savage behaviour (like that of this Nigerian senator that kept hitting a shop owner because, in some way she offended him) we must also learn to ask as many questions as possible, and hopefully ask the right ones to arrive at some solution for our social growth. Questions like: What is a senator publicly doing in a sex toy shop? No one is judging, but could he not send an aide? In a couple press responses, he says he reacted like that because he was also beaten. So he is an abuser because he was also abused? He also said the video was an old video and the incidence occured in March 2019. How do we give these abusers the cheek to make light of their actions in such a manner? How does the time of the event affect his actions? Is he saying if the video was never released he would not have apologized?
Nigeria has a deep seethed culture of abuse across all her social spectrums, and until something is done about the country's basic orientation, I am afraid anarchy is a likely long term consequence.
I went to boarding school with rich kids who believed they could get away with whatever kind of behaviour; a bunch of them bullied my classmate, by soaking him in water, beating him, and burning him with a hot pressing iron. In terms of punishment I remember a suspension and couple of them losing school leadership positions. But this poor guy who was lynched was withdrawn to another school by his parents. I can only imagine the shame and trauma the poor child had to deal with at that age (we were 14 to 16 year olds), and why his parents took no legal action beats me 'til this day.
Over the years more stories have emerged, like that of a young girl being gang raped by a supposed boyfriend and his friends, three young boys accused of armed robbery and burned alive in the presence of hundreds of people with their phone cameras in action… men beating their wives to near death in the presence of neighbours and family, even children being sexually molested by uncles and aunties, etc.
So tell me, what major event will spark the wires in our collective brain as human beings to start to address every single mosquito in the room without leaving any out for reason of preference?
I personally was assaulted by a former manager because I asked for my wages, yet many mutual friends and acquaintances did nothing in my defense, a number of who have now (using some social clout garnered over the years) jumped quickly on the bandwagon of attacking corrupt politicians like this senator.
Perhaps, this travesty occurs across many fronts and many countries and people. Where wild and domesticated animals are in some cases shown more compassion than homeless people dying on the streets.
All life matters, but where do we find the right balance in awarding the right priorities to subjects involved?
corruption
About the author
Bio:
Cathy Ben-Ameh loves to listen to podcasts, music, watch movies and is always up for learning something new.
Instagram- @cathyiswinning
www.society6.com/kitcathy
Reader insights
Be the first to share your insights about this piece.
Add your insights