What are the Decentralized DEFI Exchange?
Decentralized Exchange Audit Services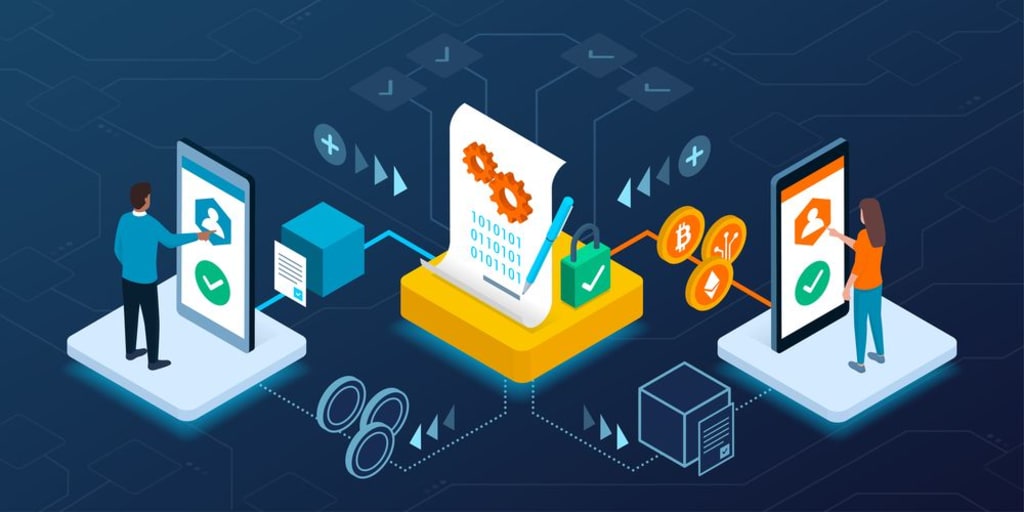 DECENTRALIZED EXCHANGES (DEX)
Cryptocurrencies were created with the goal of decentralising financial institutions from the beginning. Unfortunately, centralised firms like Binance, Coinbase, KuCoin, or Kraken, to mention a few, have skillfully steered the sector for a very long time.
Due to their centralised character, they are susceptible to both cyber and legal threats.
Problem: Until recently, we lacked the technological tools necessary to Decentralized Exchange Audit Services and keep the benefits of centralised exchanges.
Of fact, these centralised systems are gradually losing ground to the industry's need for decentralisation. Projects aimed at decentralising trading platforms have multiplied year after year. The recent introduction of AMMs (Automated Market Makers) has caused a proliferation of decentralised trading platforms, which this time offer remarkable alternatives after being initially inefficient.
ETHEREUM DEXS
The major blockchain hosting DEXs is Ethereum, as we saw in the introduction. Given that Ethereum is also the network that gave rise to the DeFi ecosystem, the issue is rather evident.
UNISWAP
An AMM-inspired decentralised exchange is Uniswap. This indicates that it uses liquidity pools rather than an order book, as do centralised exchanges. These token reserves, which are stored on smart contracts and used for trading, are referred to as pools.
Hayden Adams founded it at the end of 2018, and it has since risen to the top among decentralised trading platforms.
Uniswap depends on liquidity providers for it to function. In order to facilitate exchanges, the latter users will deposit their cryptocurrencies in the liquidity pools.
Since Uniswap has such a large number of pools, you can exchange practically any ERC-20 on it. A trading pair is made up of 2 assets that are evenly distributed across each pool. One pool, for instance, is split 50/50 between ETH and DAI.
The platform provides to them the 0.3% fee recovered from each trade as compensation for their participation. Additionally, certain pools can now profit from liquidity mining and produce UNI tokens in addition to fees with the introduction of the UNI governance token.
CURVE
The decentralised trading platform Curve utilises an AMM rather than the Uniswap architecture. It was introduced in December 2019 and rapidly became a need in the DeFi ecosystem.
Michael Egorov aimed to develop Curve into a DEX with a focus on stablecoin trading. In fact, stablecoins make up a significant portion of the DeFi ecosystem, and there are numerous opportunities for arbitrage between the various tokens.
In actuality, Curve provides a different method for processing trades than Uniswap. Curve is able to provide incredibly reduced slippage during transactions because of its unique function curve.
Keep in mind that slippage is the difference between the price that Curve finally received and the typical price that would have been acquired for the identical item on the open market.
The platform has established multiple pools focusing on tokenized forms of Bitcoin with wBTC, renBTC, and sBTC tokens in addition to stablecoin pools, which are Curve's business fund.
Similar to Uniswap, Curve pools charge a fee of 0.04%, which is then divided among the liquidity providers. Similar to Uniswap, Curve provides pools with two assets split equally.
SWING
For once, Balancer uses an AMM architecture and is a decentralised exchange mechanism. In other words, this platform still depends on liquidity pools.
The platform was established in March 2020, and with the successful introduction of its governance token, the BAL, it gained widespread attention in specialist media.
Balancer distinguishes itself from its rivals by providing multi-asset liquidity pools. Balancer offers pools with up to 8 different assets and variable asset proportions, in contrast to Uniswap or Curve, where the pools only contain 2 different assets.
LOOPING
A Decentralized Exchange Audit Service Provider trade platform called Loopering was created in 2019. This protocol operates using an order book structure, similar to most centralised exchanges, in contrast to the protocols indicated above.
With the release of its V3 and the addition of zkRollup, it regained prominence after spending a long time in the shadow of AMMs. The incorporation of this technology has made it possible to build a decentralised exchange that runs on Ethereum's second layer.
This technology enables Loopring to run an order book-based exchange in a decentralised manner. In fact, great speed in terms of transactions per second is necessary for this design. Only Ethereum's secondary layers, which are capable of processing a very high volume of transactions per second, can support this kind of exchange.
FORKS: SWERVE AND SUSHISWAP
Decentralized trading systems have recently been hit by a particularly specific occurrence. Indeed, a lot of forks are sprouting, and they all tend to share the same goal: building platforms that are entirely community-based.
The governance tokens of these forks are therefore entirely allocated to the community via liquidity mining, in contrast to the platforms outlined above. The project's developers are not entitled to any portion. Also, no outside investors are funding these ventures.
The following are a few of the major forks:
SushiSwap, which forked from Uniswap and has frequently been in the news, Swerve,
which forked from Curve and raised $380 million in cash in just a few days.
AGGREGATORS
Aggregators are becoming crucial in DeFi, despite the fact that they aren't really trading platforms.
In reality, these sites operate as entry points to the different decentralised trade sites. By maximising expenses, the aggregator, which serves as a comparator, enables obtaining the best exchange rate at all times.
For instance, aggregators will evaluate the rates charged by several DEXs and execute the deal on the DEX with the best rate if a user wants to exchange ETH for DAI.
Most of the time, these platforms don't impose fees above and beyond those of the DEX Audit services they use to route transactions. Therefore, you will pay a 0.3% fee if the aggregator decides to use Uniswap.
Among the best known and used we can mention:
1inch.exchange , market leader.
Paraswap , a project made in France, which is starting to gain traction.
SUMMARY
It was clear to us. Decentralized trading systems are numerous, and each has a unique feature. The platform to utilise relies mostly on the asset being traded.
Therefore, it is preferable to utilise Curve, which has incredibly minimal costs and slippage, while dealing with stablecoins.
Considering the substantial liquidity of the platform, Uniswap provides extremely good performance with relatively little slippage for ERC-20 trading. However, on some pools where the costs are lower than those of Uniswap, Balancer might be a fantastic chance.
Contrary to Uniswap, Balancer, as a liquidity provider, also gives users the option to decide how much each token in the pool is exposed to the market.
About the Creator
Get your smart contracts audited and certified by leading smart contract security experts. Our smart contract audit services cover functionality, vulnerabilities, and gas efficiency. Talk to a consultant now to get started.
Reader insights
Be the first to share your insights about this piece.
Add your insights