Tomcoin
How everyone's first friend revolutionized modern currency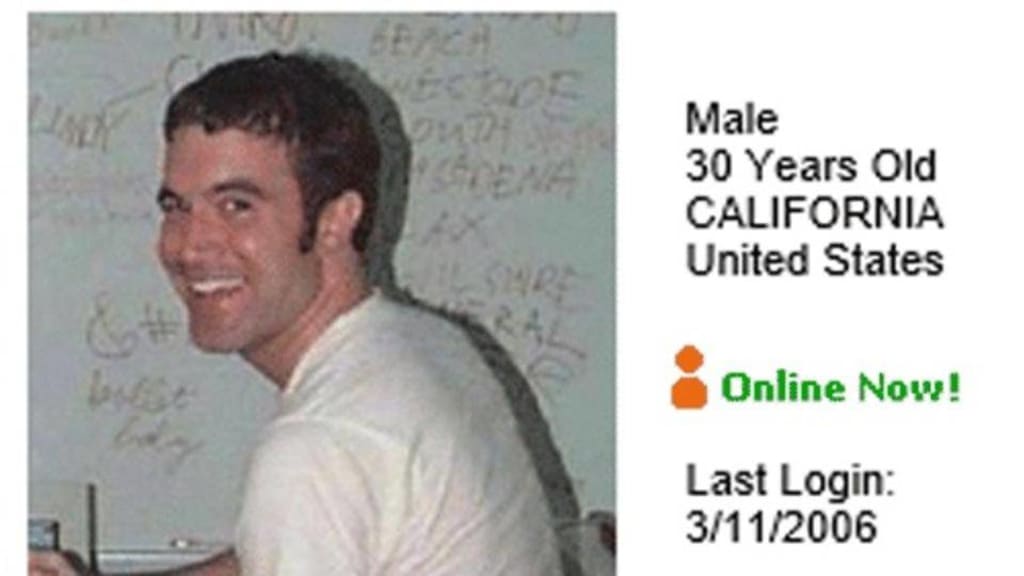 May 6th, 2006. Tom and a group of his old college friends have just concluded a think-tank of sorts, as they have monthly since graduation. Each member has attained a relative level of success in various computer fields, although Tom is currently skyrocketing to superstardom.
Tom Anderson's latest business venture, named Myspace.com, has caught fire amongst high school students and young adults in recent times. His vision to create a platform for private messaging and a culture of self-expression revives the original intent of the internet, peer to peer information sharing, before debauchery and humans' worst instincts inevitably took control.
Today's meeting was massively inspirational to all who attended. One of the members has heard whisperings amongst the best and brightest IT insiders that there is a possibility untold amounts of money are floating around the cyberspace, just WAITING for someone with the proper reach and resources to harvest. Due to the surge Myspace is experiencing currently, Tom opts in as the ideal candidate to "mine" this currency, even though he barely understands the concept. He heard all he needs to know in the sales pitch, billions of dollars are drifting through the internet, waiting for the first lucky man or woman to simply find them. He immediately thinks back to the California gold-rush of the 1800s.
The plan has been set, Tom will run decoy with the public, attracting huge numbers by the day while keeping them all in the dark. The other members of the group, now dubbed Satoshi Nakamoto, have set up an alternate office in Japan to begin mining this mystical currency. Placing simple trackers on each user's profile, they implant undetectable coding on millions of desktop and laptop computers that will scour every last corner of the internet and find existence of Bitcoin.
April 15th, 2007. After nearly a year of arduous and demoralizing labor, the first evidence of Bitcoin is found, providing massive relief to all involved. Tom is stunned, surely if they could find one, there must be thousands or millions more. Even more shocking is how this new currency is formed, through code sources generated by computers rapidly sharing information back and forth amongst each other, particularly when it is two computers creating a closed circuit, as in through a private message chain. Tom investigates the matter further to reveal that millions of messages exchanging information every second squeezes their bandwidth for all its worth, creating friction in the cyber-sphere, and eventually mining bitcoin.
How fortuitous! A generational discovery stumbled upon by complete accident, when Tom's original idea was only to update the email system for a younger generation. Smaller and more frequent messages, turning long-form literary exchanges into "how r u?" and "good u?". It would be genius, if only he could now manufacture a method for monetization or storage. Myspace's messaging system pulls Bitcoin out of the electronic dirt, as it were, although the Satoshi group is yet to contain one in a safe place and keep it there.
August 6th, 2008. Two newcomers to the group sign on as development engineers to expand their reach worldwide. Jack Dorsey and Mark Zuckerberg, students of the Myspace model, want to create an even more streamlined platform for the burgeoning smart phone market, which Myspace will have trouble adapting too. "Applications" will be installed on millions, or even billions of cell phones in the next five years, mining Bitcoin for Satoshi while Myspace users are none the wiser. In the coming weeks, the group will register bitcoin.org and go public with this information, holding their secret however that they have already stockpiled thousands, ready to sell back to the public that mined them for free at a moment's notice.
October 9th, 2010. Myspace is in full decline, losing market value and daily visitors at an alarming rate in favor of its "competitors" named Facebook and Twitter. Mark and Jack created multiple ways to exponentially increase the sheer volume of Bitcoin they could mine on any given day, through something called a "tweet". Where private messages could only harvest the bandwidth of two individuals, a tweet would be nearly as short as a message, yet broadcasted to all who could see it and creating thousands of micro-networks through impressions of the tweet.
Tom is exhausted. He was fully committed to the idea of hunting this mysterious currency at first, although increasingly shady decisions and greed have left him disenfranchised. Myspace was created with positive intentions for youth to be themselves without judgement, and he allowed his vision to be corrupted by money while he already had more than enough. It is time to take his share and disappear, retiring at only 40 years old.
The Satoshi group agrees it is best to part ways, splitting equally at one million Bitcoins per person. Tom has considerable cash assets from the sale of Myspace, thus he leaves his Bitcoins in a safe location as a memento of what they accomplished together. The rumor among the group is each Bitcoin could reach a whopping TEN DOLLARS a piece after several years. Tom is satisfied with that amount of money and moves to a tropical location, ironically opting out of any communication after previously revolutionizing worldwide socializing.
2020. Jack and Mark have been estimated to have mined up to one billion Bitcoins a piece, which they are prepared to flood the market with throughout the current decade, driving the price of BTC into the six figure range and beyond.