The importance of smart contract auditing
Crypto project auditing services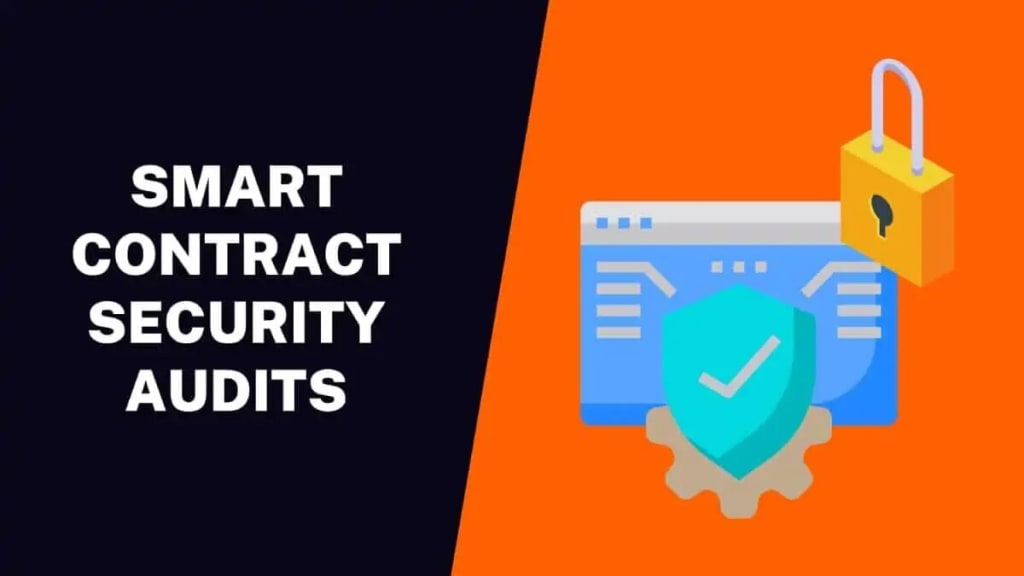 The development that brought blockchain technology to its current state is smart contracts. Without the assistance of middlemen, this invention fulfils the agreement between all parties to a transaction. The development that brought blockchain technology to its current state is smart contracts. Without the assistance of middlemen, this invention fulfils the agreement between all parties to a transaction. As a result, the security and immutability of a blockchain network is increased, allowing the development of numerous and diverse applications.
Unfortunately, smart contracts audit aren't perfect and could potentially cost millions if hackers can exploit their smallest loopholes. For example, some famous attacks on smart contract code flaws include:
crypto exchange KuCoin lost $280 million in September 2020
DeFi project Harvest Finance lose $20 million .
Pickle Finance lost more than $19 million at the hands of hackers.
Stablecoin Origin Dollar lost more than $7 million.
The DeFi protocol dForce lost almost $25 million.
Ronin Bridge loses 600 million dollars due to a hack.
These are just a few examples of the damage a hacker can cause by exploiting a critical vulnerability in smart contracts. The good news is that such financial catastrophes can be avoided thanks to smart contract auditing. In fact, if you decide to support a DeFi protocol today, you may want to first check if it has a smart contract audit report.
What is a smart contract audit?
A smart contract audit is a complex testing process that aims to ensure the viability of a project's smart contract code.
Typically, a development team works on the code for a protocol before asking an outside auditor to determine its feasibility. The audit team then presents its findings to the project developers, who make any necessary changes and repairs. This process is repeated until the auditor confirms that the code is 100% error free. Finally, the audit team publishes a final report, which provides the project with an industry standard of verified security.
Many cryptocurrency users rely on smart contract audits performed by reliable auditors to decide whether or not to invest in a certain project. For example, auditing and KYC companies like Solid Proof , Certik , PeckShield or OpenZeppelin set a high security standard and help DeFi projects to resolve code vulnerabilities.
How does smart contract auditing work?
Although some businesses provide automated auditing tools, most auditors still conduct manual audits. This enables project developers to take a more active role in the process.
Even though every business may approach a new project differently, smart contract auditing usually goes like this:
Developers provide the auditor with project specifications, code information, and overall architecture.
These specifics assist the audit team in determining the goal of the smart contract audit and, subsequently, in providing a quote for the required work.
Auditors test the smart contract code manually and automatically after reaching an agreement on the terms. Depending on the purpose of the code, these tests may differ in nature and method.
The audit team provides the developers with a first draft of the audit report containing the bugs they found. In addition, they include comments and possible solutions.
Developers use the draft to fix code before forwarding it to auditors.
Auditing continues until the code is free of potential vulnerabilities or bugs. Finally, the auditor publishes the final report, including additional feedback.
The benefits of smart contract auditing
The creation of a DeFi protocol has come a long way since the days when a part-time programmer would make one for fun. To develop sophisticated and error-free smart contracts, businesses commit time, money, and resources. They thus cannot afford to take the chance of marketing a dubious project.
A weak smart contract indicates more than simply poor programming. It can permanently ruin initiatives that took months or years to launch and degrade a developer's reputation. As a result, for each viable initiative, smart contract auditing is now one of the initial steps of development. Plus, it comes with exceptional benefits, such as:
Enhanced protection against hackers.
Avoid costly smart contract code flaws.
Safest Decentralized Exchange Audit Services financial products on the market.
Increased confidence for the entire industry
Greater credibility in an increasingly competitive sector.
A smart contract audit is primarily a professional evaluation of a DeFi project. This tool enables developers to generate more reliable, high-quality work, which results in more secure apps. Additionally, the audit report serves as a seal of approval for a new initiative from an outside specialist, which investors and consumers can rely on.
Final Thoughts
Fundamentally, smart contract auditing is the ideal method to ensure that a project starts without critical vulnerabilities or flaws. Thanks to expert and renowned auditors, the process becomes easier and more accessible for novice developers and new projects. In the long term, this should contribute to a more secure and reliable DeFi industry.
About the Creator
Get your smart contracts audited and certified by leading smart contract security experts. Our smart contract audit services cover functionality, vulnerabilities, and gas efficiency. Talk to a consultant now to get started.
Reader insights
Be the first to share your insights about this piece.
Add your insights