LUNA 2.0 | People! Let's Talk Crypto!
With the downfall of LUNA, the team proposes a new path, a new coin, and much more.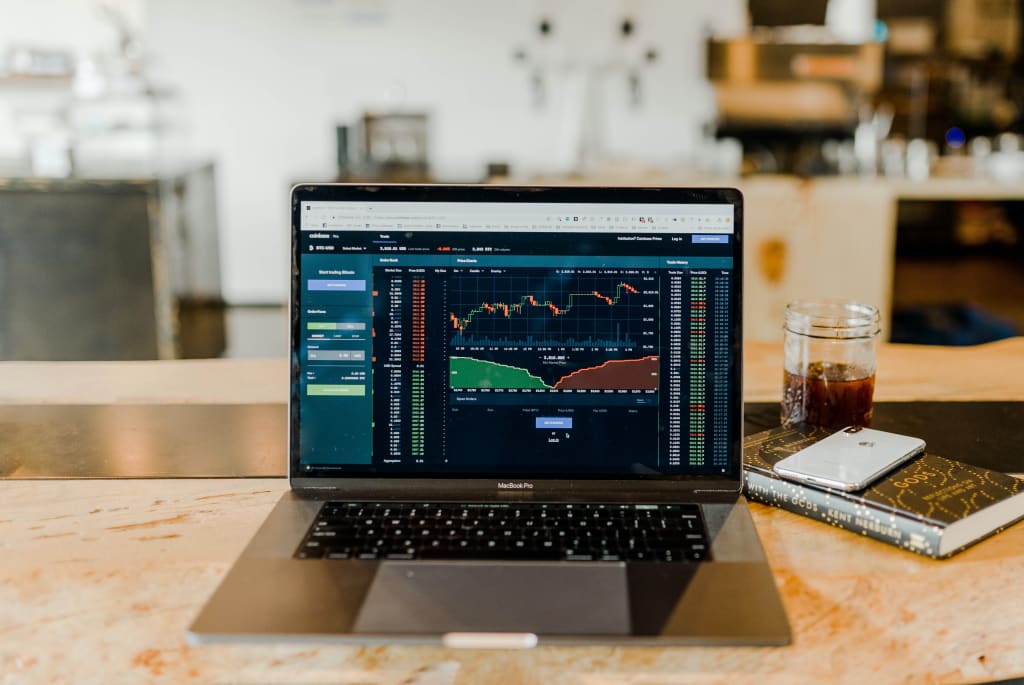 The LUNA saga continues with Terraform Labs putting forward various proposals for its community to vote on which they think would be best for the community. After various proposals failed to pass the vote, and many adjustments since, we seem to have come to a conclusion(ish) - proposal 1623.

As we stated in our previous post, which can be found here, the most notable change moving forward is the removal of $UST, the stablecoin which sent LUNA into a death spiral and caused the problem in the first place. What is interesting is that both old and new LUNA will exist.
The new chain will continue the LUNA name while the old will become LUNA Classic, or LUNC. The pronounciation of it is still debatable, so call it what you wish.

The amount of new LUNA tokens you will recieve will depend on how many LUNA and UST you held before and after the attack. You don't need to do anything as this will be airdropped to addresses that qualify for the airdrop automatically.

The amount of tokens that investors will receive has been a heated topic since the start, and one of the main reasons so many previous proposals fell through. These tokens won't be released all at once. Some will be airdropped in genesis, while others will be released over a period of 2 years, with the first 6 months locked. This should help LUNA grow over time and reward investors overtime rather than a initial one dump. As it stands, the distribution will be as follows:

The teams behind the projects are also removing their wallets from the project, transferring it to a fully community-based operation.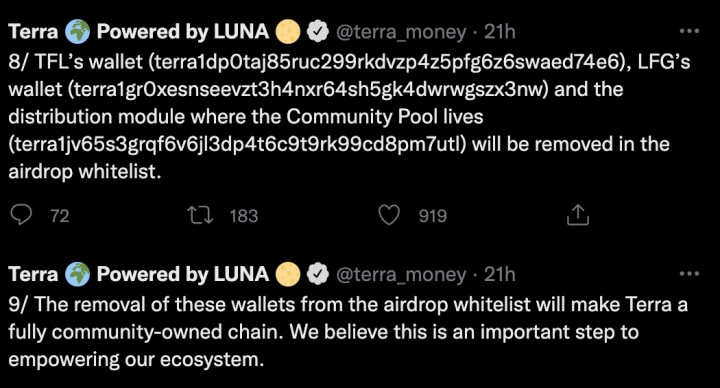 Despite many Crypto projects falling in the past, LUNA and Terra differ from the rest due to its vast reputation, various projects that work and live within its ecosystem, and their connections with other Crypto exchanges such as Binance, Bybit, and many more. There currently a flood of exchanges that have announced that they will be approving the use of LUNA 2.0 on their exchanges - something starting Cryptocurrencies take months, if not years, to achieve.

It is important to note that yes, this all started with the crash of LUNA and UST, however Terra is much more. It holds projects within the Cryptospace that could pave the way for new groundbreaking discoveries within the ecosystem, and the revival of the project is not only a means to compensate investors, but also to restore faith within the community. Terra is, and will be, more than just LUNA.

The big question on everyones mind is, "will it work?"
The Crypto market in its current form is far from ideal, and I have witnessed many cryptocurrencies choose to delay various projects, upgrades, and releases due to poor market conditions. As LUNA 2.0 begins tomorrow (Friday 27th May, 2022), and the market does not seem to be improving greatly till then, it is unknown how investors will react to the new token.
Will this become another pump and dump project, where investors cash out what they can before letting it drop like the rest of the market?
Or maybe, just maybe, will we witness one of the greatest comebacks in Crypto history, and LUNA paves the way of a market recover as many predict it helped its downfall earlier in the month?

One thing is for sure, the whole crypto space will have its eyes glued on LUNAs launch. No matter if you're pro LUNA 2.0 or against it, one thing is for sure: starting tomorrow, the world of Crypto will never be the same.
This is Crypto - anything can happen.
Sources:
____________________________________________________
Thank you for taking the time to read our article. If you enjoyed the content please consider leaving a '<3' and Subscribe for updates for future posts.
If you wish to support us on our mission to provide free, weekly infotainment for you to enjoy, please consider pledging a small donation or a tip - all donations help us to create our work and support us as creators.
If you wish to begin your Vocal journey, join the Vocal+ programme to get more for your work! Earn more per view, withdraw your profits quicker, and gain access to Vocal+ Challenges with prizes to be won every week.
Use the link below and begin your Blogging career today.
https://vocal.media/vocal-plus?via=peoplejss
You're the reason we can continue doing what we love and making all this possible. We are forever grateful for your support.
product review
About the author
Quirky articles on various subjects to pass the time! Don't stay quiet people, Just say something!
Facebook Page: https://www.facebook.com/PeopleJSS
Twitter: https://twitter.com/PeopleJSS
Reader insights
Be the first to share your insights about this piece.
Add your insights