How Blockchain Will Transform the Construction Industry
Benefits of Blockchain Technology in Construction Industry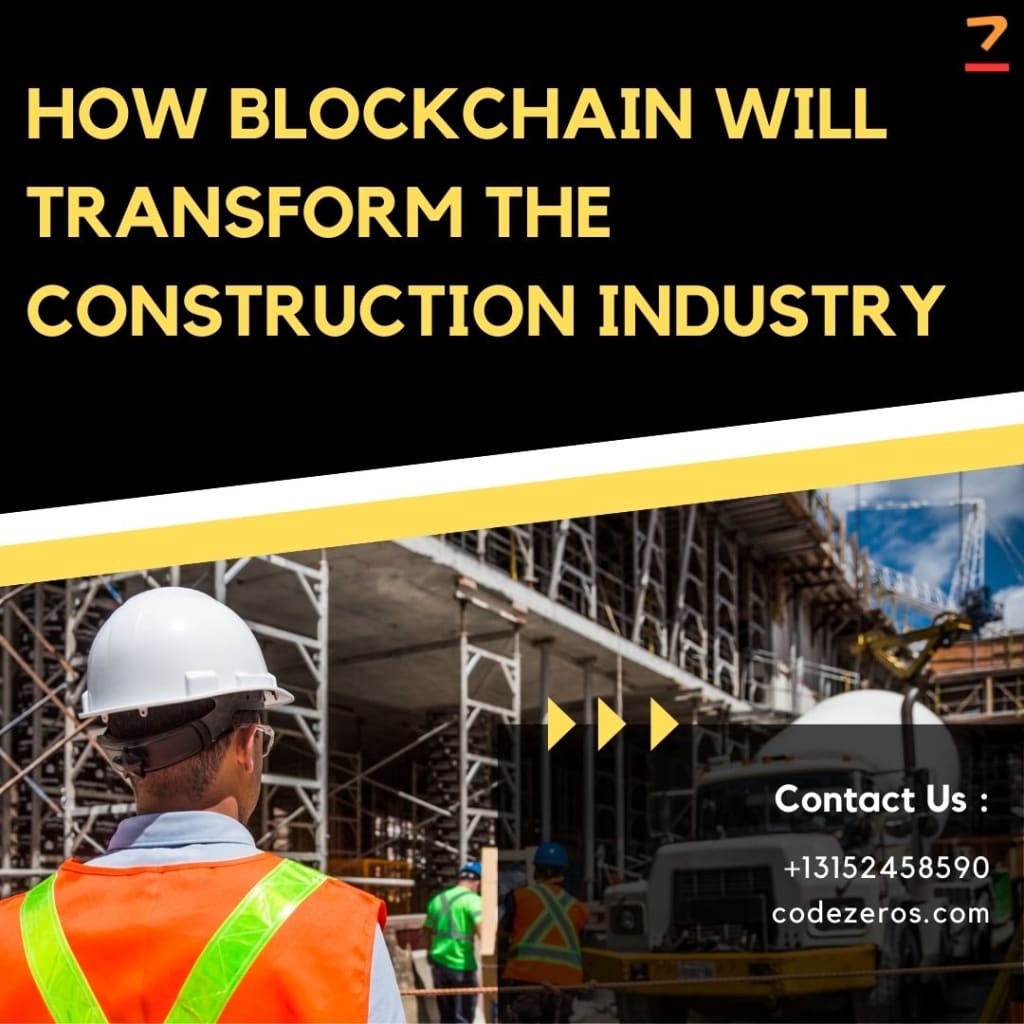 Blockchain technology is a ground-breaking method for keeping track of transactions and connecting them to create a distributed ledger, or "chain." How feasible is the general use of blockchain in construction? Businesses are embracing blockchain to seize control of supply chains and contracts in ways that weren't imaginable just ten years ago.
Even very huge building projects will be simpler to handle as more construction firms utilize blockchain technology. Continue reading to find out more about blockchain and the modifications it suggests for the building sector.
Blockchain: What Is It?
A distributed ledger, sometimes known as a ledger of accounts or a checkbook that balances itself automatically, is a collection of linked data "blocks" that make up a blockchain. The transactions or agreements that characterize a project are kept in this ledger.
Blockchain Means a More Efficient Construction Industry
Although Blockchain Technology solutions has implications for many industries, it facilitates project management in the construction sector. Construction projects frequently run into difficulties. Construction schedules can be delayed by poor communication between contractors, suppliers, and workers. The introduction of blockchain technology is a trend that will make the construction sector more effective overall.
Blockchain technology offers the building sector six immediate advantages:
Predictive Asset Maintenance
According to leading construction solutions and services company Aon, the initial owner of a completed project loses 95% of the information about the project. Blockchain's distributed ledger may hold lifespan details about each piece of equipment in a construction project, including warranties, certifications, and replacements.
Contracts That Stay One Step Ahead
Blockchain technology is incorporated into conventional, written contracts through smart contracts. Document duplication is unnecessary because data is distributed throughout the network and is easily accessible. Every contract is available through a straightforward search and is stored in the blockchain.
Active Third-Party Monitoring

To guarantee a complicated project complies with local norms and regulations, additional control is required when dozens of contractors are contracted to fulfill duties. These options could include union representation to protect site employees' interests, safety management to oversee worksite procedures, or legal advice to comply with government rules.
Processing Payments More Rapidly

Blockchain-based payment processing is typically cost-free. Faster payments and less back and forth result from the absence of authorization or processing costs. Blockchain's rigid constraints, enforced by smart contracts, guarantee that compensation is given for work completed in accordance with the project's guidelines.
Instantaneous Collaboration

We've established that in projects that support the blockchain, everyone has access to it. While increasing openness, this also encourages an atmosphere of open collaboration where parties can offer suggestions to enhance a particular component of the project. The unique advantage of Blockchain Solutions is that it promotes constant communication between all parties involved without requiring meetings or phone calls to discuss ideas.
Straightforward Supply Chains

Procurement can grow exceedingly laborious when working on complicated projects like hospitals or airports. Project managers can track supplies throughout the entire project and even guarantee their effective use by inviting suppliers into a decentralized blockchain network. To manage rental timelines or depreciation charges, construction equipment would also be added to the blockchain.
The Future of Blockchain in Construction Is Exciting
You can see that blockchain has a lot of potential to revolutionize the construction sector for the better. While the market might not be prepared for a full-court blockchain press, the adoption of one is more likely than not. Looking ahead, blockchain is something that you'll be hearing about more and more, and it won't be long until it becomes essential for any industry related to building.
tokens
blockchain
bitcoin
About the author
Codezeros is a top Blockchain solution and service provider company that reinvents business with Blockchain solutions. Our Blockchain development solutions fortify the business network and make it technically dominant and advanced.
Reader insights
Be the first to share your insights about this piece.
Add your insights