Cryptocurrency Exchange Software Development Company
Start Your Own Cryptocurrency Exchange Business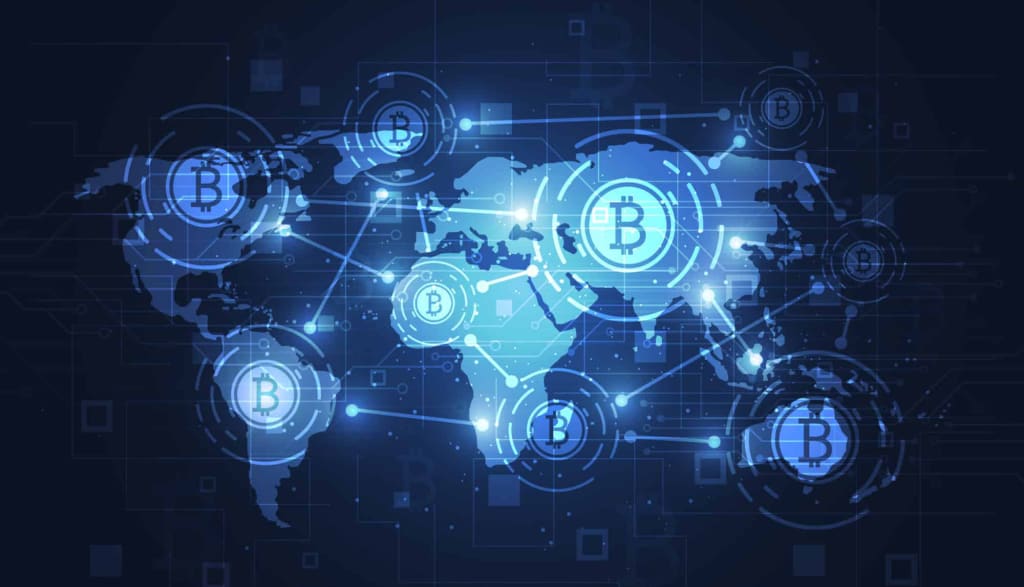 In this article, in addition to introducing the types of Cryptocurrency Exchange, we'll tell you what does that means to Cryptocurrency Exchange Software Development Company, the features it and how does it work.
What is Cryptocurrency?
Cryptocurrencies are decentralized digital currencies, which are not controlled by national central banks or other financial institutions. This is one of the reasons why Bitcoin and other cryptocurrencies are becoming increasingly popular as a kind of hedge against inflation and loss of confidence in government-controlled currencies.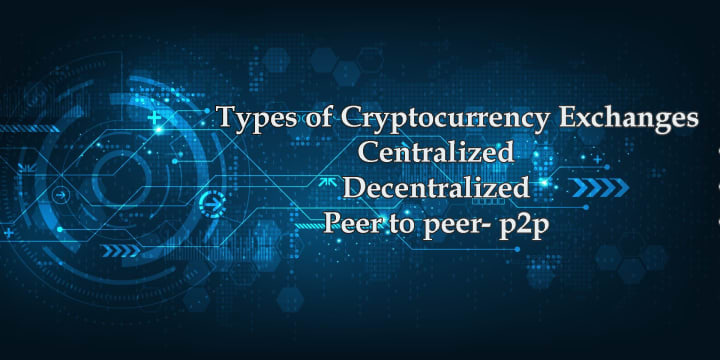 Types of Cryptocurrency Exchanges
Like everything else, the classification of cryptocurrency exchanges is relative, and according to the characteristics of each exchange, they can be placed in different categories, but in general, cryptocurrency exchanges are of 3 types:
• Centralized
• Decentralized
• Peer to peer(p2p)
About Centralized Crypto Exchange
At the time of writing, most cryptocurrency exchanges, including Binance, Coinbase, Kraken, Huobi, Bitfinex, etc. are centralized, and at the time of writing, more than 90% of cryptocurrency transactions are held by centralized exchanges. In these exchanges, full control of the digital assets of individuals is in the hands of the exchange. In fact, the assets are kept in the wallets of the exchange offices and only the balance number is included in the account of the exchange users.
What Is a Decentralized Crypto Exchange (DEX)?
Decentralized crypto exchanges (DEXs) are crypto exchanges that do not operate with central control but are instead protocols consisting of smart contracts. DEXs are not owned by a company or a person but are instead controlled by the users who hold the DEX's tokens.
DEXs are increasingly popular today because they can largely function independently of influence from national authorities, and therefore do not have to use KYC processes. Another important reason for their popularity is that you do not have to hand over control of your cryptocurrency to a third party to trade on a DEX. So far, DEXs have played a key role in the ongoing DeFi revolution.
Since DEXs are without responsible persons or companies, it naturally also means that you usually have no place to go if you have a problem with a DEX. Below you will find some basic information about some of the most popular DEXs.
Uniswap
Uniswap is a protocol built on the Ethereum blockchain that acts as a liquidity pool and a decentralized crypto exchange for ERC-20 tokens. Uniswap currently accounts for around half of all DEX trading.
PancakeSwap
PancakeSwap is, like Uniswap, a decentralized crypto exchange. The main difference is that this DEX is built on the Binance Smart Chain instead of the Ethereum blockchain.
BinanceDEX
BinanceDEX is part of the Binance platform, and has a lot in common with PancakeSwap, as both are built on the Binance smart chain. Binance DEX is today one of the most popular DEXs, perhaps because they offer both low prices and a large selection of cryptocurrencies.
What are P2P Crypto Platforms?
P2P (Peer-to-Peer) platforms are, like crypto exchanges, platforms that put buyers in touch with sellers. Nevertheless, there are major differences between these two types of trading platforms.
P2P platforms work so that they put buyers and sellers in direct contact with each other. The buyer and seller will then agree on a price and payment method.
P2P platforms offer greater freedom and flexibility than other trading platforms in terms of price negotiation and payment methods.
Below you will find some basic information about some of the most popular P2P marketplaces.
Binance P2P
Binance P2P is an integral part of the Binance platform, where individuals can carry out transactions between themselves for the purchase and sale of a number of types of cryptocurrency. The service supports more than 150 different payment methods, and it is up to the parties to the transaction which one is used. The fees for Binance P2P are among the lowest in the market.
LocalBitcoins
The Finnish platform, LocalBitcoins, has been available for P2P transactions for Bitcoin since 2012. The service puts buyers and sellers of Bitcoin in direct contact with each other. To secure the transaction, LocalBitcoins uses an escrow functionality. You can choose from a variety of payment methods on Localbitcoins. Which one you can use will ultimately depend on what the seller accepts.
Localbitcoins has, following pressure from the authorities, introduced KYC procedures for its users. This is considered by many to be a step backwards for LocalBitcoins as it makes the process of getting started with the service more cumbersome. Another limitation with Localbitcoins is that they only focus on Bitcoin.
Paxful
Paxful is a peer-to-peer financial platform that helps everyone have equal access to finance. The platform enables people to make payments, transactions, and send money by buying and selling cryptocurrencies as a medium of exchange. More than 5 million people use Paxful to buy and sell Bitcoin (BTC) and Tether (USDT) with almost 400 different payment methods.
The advantages and disadvantages of Paxful are mostly the same as with LocalBitcoins, but Paxful has a somewhat larger selection of payment methods, with as many as 350 to choose from. In any case, it will be up to the buyer and seller which payment method is used.
Paxful has introduced KYC on its platform. This was according to their own explanations for overcoming fraud on the platform. Paxful also has escrow services to limit the risk of people being scammed.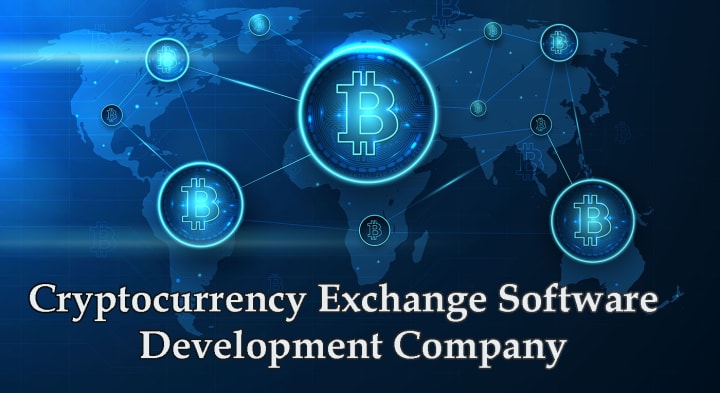 What is a Cryptocurrency Exchange Software Development Company?
Software development is one of the key aspects for any business entity these days with today's generation becoming digital. Software development is an extensive term that includes designing, creation of web content, Web App Development, e-commerce designing. It varies with the needs, from designing a simple page to the creation of bulky and complex websites made by a Cryptocurrency Exchange Software Development Company.
With increasing competition in the market, there is a trend of Custom Software Development to help you have your website as per your liking. There are various platforms available on which your website can be designed and developed. The most common open-source platforms that are used for website development include Spring, Java EE, MySQL, and others.
We, Radindev, follow a multidisciplinary approach for developing customer-centric applications for Web and Mobile with the highest reliability and quality. Great things are not achieved in a hurry, but with a series of processes brought together through sheer hard work and dedication. Our team consists of mobile app developers, website developers, web and graphic designers, test engineers, user documentation writers, project managers, and maintenance engineers that will work to ensure the creation of a stunning and professional project.
Features of Cryptocurrency Exchange Software
• Premium UI/UX
• Secure cryptocurrency transaction
• Robust admin and users' dashboard
• Reliable cryptocurrency Exchange on Blockchain
• Record complete history of cryptocurrency transactions
• Seamless communication between buyer and seller
• Flawless trade of cryptocurrency
• Two-factor authentication
• Advanced Smart contract
• Payment gateway integration
• Instant alert and notification
• Easy to Use Platform
Final Words
If you are looking for a website cloner with a clean and easy UI, the Radindev can be the best choice for you. Radindev web provides all necessary web cloning options along with a lightweight app design where you can easily navigate.