About Popular Use Cases of the Corda R3 Blockchain.
Many industries can use R3 blockchain use cases. Some of them include: government, health, finance, supply chain, insurance, law and order, and many more.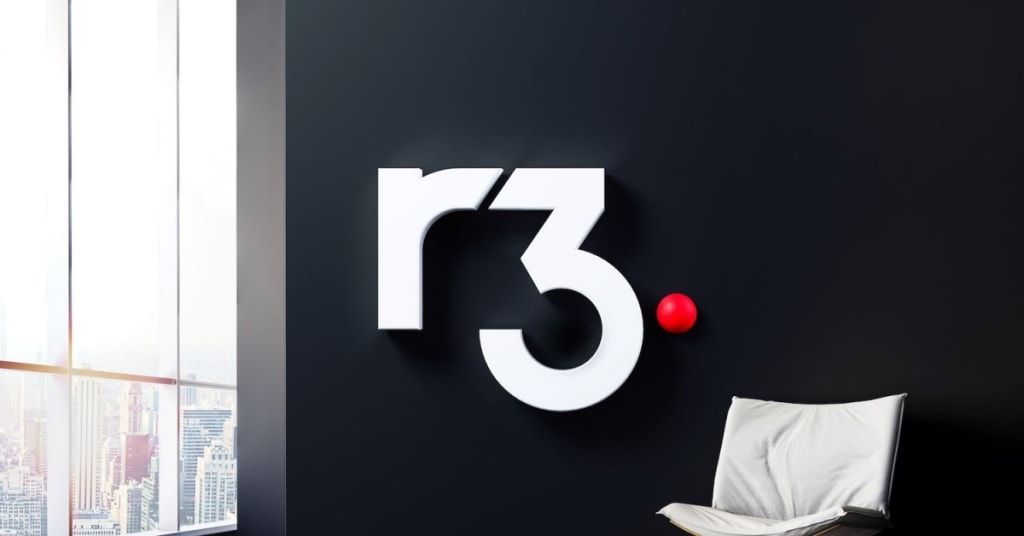 Corda blockchain works with some of the complex nature of the transactional network, such as the financial sector. It helps them develop their R3 blockchain use cases to suit the nature of other industries as well.
it is capable of driving efficiency, but also another popular R3 blockchain company uses it to improve internal systems and processes. Corda blockchain offers immutability with information you like on record. In addition, this linked information validates and promotes transparency within the company itself or between two companies.
Automate the auditing system using the immutable and linked nature of the network. Reduce profile risks as shared data standards offer more trust in the market.Replace your old failing internal network system with a simpler process.
Finance
Financial sectors and all requirements were the first demand for R3 blockchain use cases. A new type of regulations within the financial industries together with the global crisis created the most costly obligations and compliances.
At the same time, many new business models and fintech startups cause disruption with their innovation. So with legacy networks, the financial industries just can't compete with the new technologies.
There are already some popular R3 blockchain company use cases in the financial sector. Well, it is because the architecture of the Corda blockchain came from the collaboration of the largest financial companies along with industry and strict regulators in the mix.
Additionally, Corda blockchain company introduces a dramatic shift in efficiencies to offset rising costs while maintaining the efficiencies they need.
These R3 blockchain use cases include managing the entire lifecycle of a contract, such as managing a trade finance pool or post-trade paperwork. Corda blockchain can automatically exchange assets and get rid of the middle man. Other popular scenarios are:
Offer the Instant Money Transfer payment system. Here, R3 blockchain banks will not have to rely on the complex nature of the nostro account with other banks.
Equity post-trade system where you can settle your payment immediately without any complex arrangement for transaction of assets or payments.
Corda blockchain can also offer syndicated loans where the network can offer multiple contracts within companies.
R3 blockchain technology can offer asset recovery where you can regulate the control limit within each contract and thus reduce settlement time.
Supply chain
Modern supply chain industries that need to collaborate to finalize a product launch to market. Therefore, the complex nature of the system necessitates massive collaboration from all sources. For example, automobile or aircraft manufacturers need to collaborate with many companies to collect the raw materials and then assemble them together to make the final product.
R3 blockchain developement use cases can be a great solution for this system. Corda blockchain is able to give them the network they need using the global Corda network. They can transact and exchange information without worrying about a single point of failure. Corda blockchain helps supply chain industries.
See the origin of the components and the connection of the unit between them. Usually the system they use is flawed and needs automation.
InSurences
Yes, the insurance industry offers confidence to many business operations. But the amount of paperwork and processing time is one of the main problems in this industry. If you have any kind of insurance, you probably already know about it.
Also, the insurance industry needs to process and record all the documents for each individual insurance. And it goes without saying that insurance needs a lot of document verifications to form it. A single mistake can add friction and lost hours.
R3's blockchain use cases can ensure a better environment for both the insurer and the customer. You will see less fraud, greater possibility and more efficiency within the industry.
Corda blockchain developement makes sure that these processes are automated using the smart contract system. You will establish the contract with the rules of the insurance policy, and after the verification of your documents in the network, you will obtain the insurance that you deserve. Such a smart contract can:
Collect all the necessary information from the interested party for the insurance claim.
Provide timely payment, and it would be automated.
Reduce the level of errors and fraud activities with an immutable and secure record.
Increase overall customer satisfaction.
Medical care
The R3 blockchain use case can change the healthcare sector for the better. Typically, the healthcare industry is a large and complex network of organizations that need to manage patient data securely. There are some challenges associated with this:
Share a patient's data for full understanding without compromising patient privacy.
Synchronize all disparate systems that contain patient information and ensure that it offers error-free data formats and identifiers.
Contact health insurance companies and provide valid information for the patient's needs.
Many industries can use R3 blockchain use cases. Some of them include: government, health, finance, supply chain, insurance, law and order, and many more. Furthermore, all of these can use the Corda blockchain to increase efficiency and simplify business transactions.
Furthermore,Corda blockchain can tie all disparate processes together, reduce costs and increase data flow resulting in better patient outcomes and experience. There are few opportunities for healthcare to use the Corda blockchain.
government
The government plays one of the vital roles in terms of providing a trusted source for transactions. For example, mortgages, land or car titles are some of the areas where this entity plays a very important role. However, your network base is running on an inefficient system that is full of bugs. Not to mention the tremendous processing time it takes for every government issue.
Furthermore, these are exposed to manipulations where the bad player takes his share of the loot, and innocent civilians bear the costs.
R3 blockchain use cases in this sector can eliminate paperwork fraud from these vital factors. With the help of immutable records and a secure transaction process, the government can facilitate civil rights more efficiently. In addition, they can also store sensitive information on the network, and there would be no paper trail left for anyone to mess with.
Law and order
Law and order does not technically go with the typical corda blockchain development structure. Many of those who use these platforms are therefore unable to take legal action in time when faced with fraudulent activities on the network. In addition, this does not give the right that the participants deserve.
Although many companies are now using legal ways to launch their platform, they are still facing legal issues. The main reason for this is the lack of proper blockchain education among the lawyers handling these contracts.
blockchain
About the author
Create your own crypto tokens with Binance BEP20 token development. Leverage decentralized finance on binance smart chain with cross-chain compatibility.
Reader insights
Be the first to share your insights about this piece.
Add your insights