3 Cases of the Most Successful Crypto Traders
Ever since the first cryptocurrency, Bitcoin, emerged a decade ago, the crypto market has been expanding and continually upgrading.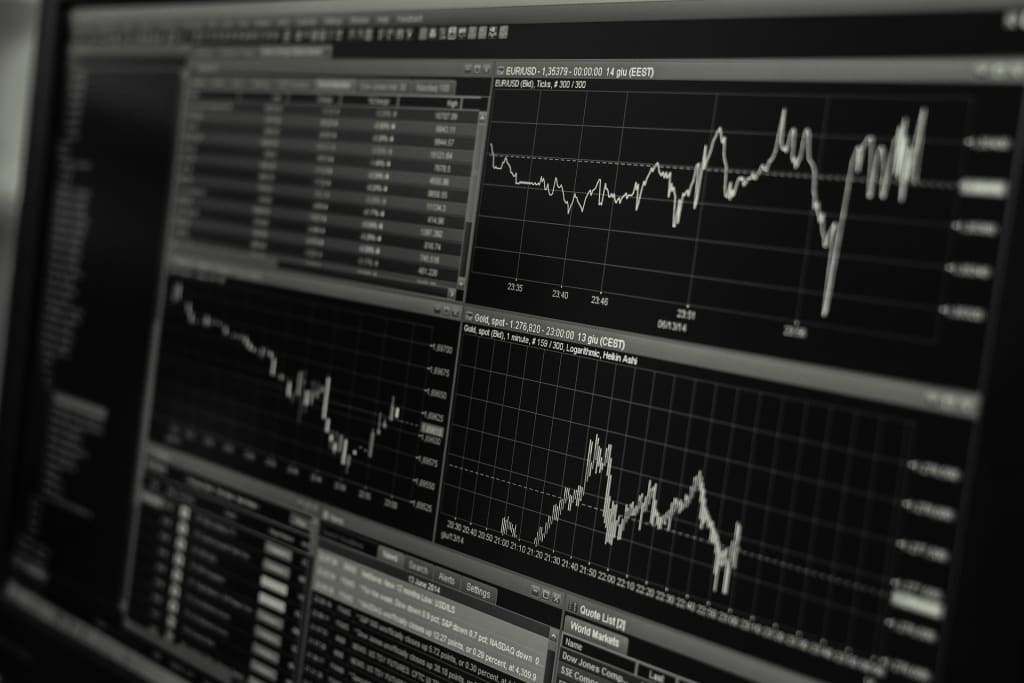 Although, in the beginning, the idea behind a decentralized currency was met poorly by investors and traders, over the years the market grew up to the point where it reached billions of dollars. Needless to say, not only did the numbers attract traders from all around the world, but they also contributed to the improvement of the market, all while new coins emerged.
What was once regarded as a fickle ground for trading, suddenly got media coverage and grew exponentially. Although the cryptocurrency market peak happened at the end of 2017, the interest behind trading these decentralized coins continued growing at a steady pace, depicting a substantial rise in the crypto trading sector.
The total capitalization of the crypto domain, currently, goes well over the $200 billion price mark, a number not many traders were able to predict 10 years ago.
However, those who did recognize the potential that lies in cryptocurrency trading are now proud millionaires and even billionaires. Some of them further contributed to the industry by creating new cryptocurrencies, trading platforms, etc. Others continued improving their trading strategies, defying the market's uncertainty.
Fortunately, with the right mindset, and the proper strategy, everyone can reach this level of professionalism, and make thousands of dollars daily. The excellence of the crypto market is that it allows crypto enthusiasts to experiment and earn profits by purchasing coins using fiat money.
Trading and Investing in Crypto
Essentially, there are two main ways to make money out of cryptocurrencies—trading and holding coins. The second one can go for a long period, so unless you are patient, and know the right time to sell your coins after the value has risen high enough, it will be difficult to earn profits. Trading, on the other hand, provides you with an excellent opportunity to make money quickly. It consists of buying low and selling high. However, that's easier said than done.
To help crypto traders minimize the time and effort spent analyzing the market, platforms such as Superorder provide automated crypto trading that utilizes crypto bots to assist traders in getting the best results. They can be extremely helpful for beginners who are determined to become professional traders and earn high profits by purchasing and selling coins on the market.
For people hesitant to try out crypto trading, pro traders with rich experience and the proper techniques are the best example showing that the crypto market can be worth your while. Some of them made careers based on the right decisions, and they are making millions nowadays.
It's difficult to say who the most successful traders are currently, but some names deserve to be mentioned due to their online popularity, slick trading techniques, and notable gains over the years. A lot of traders, who are hiding behind pseudonyms, are appreciated due to their trading strategies and market predictions. They are a constant source of inspiration for crypto traders.
Let's have a look.
Successful Crypto Traders
There is a difference between cryptocurrency traders and investors, although the terms often get overlooked. However, traders are usually focused on short term buying and selling, while investors buy cryptocurrencies and wait for a substantial amount of time for the price to rise. Both have their pros and cons, however, today we are going to discuss some of the most successful crypto traders currently.
Nick Core
Nick Core is a prominent day trader with a large following on Twitter, YouTube, and TradingView, where he often explains his outlook on the Bitcoin market. Core uses cryptocurrency exchanges and mostly focuses on larger coins such as BTC, LTC, and XRP.
Due to his detailed overview of the market, he is thought to be one of the best and most successful crypto traders currently.
Huai Yang
This young trader managed to make millions with the help of cryptocurrencies. Yang used to work as a branding consultant and hedge-fund manager. Due to the lack of money to invest in cryptocurrency, he decided on another step—Bitcoin trading.
After several years into crypto trading, Yang is currently making hundreds of thousands of dollars monthly. That is why he made the list of the top three most successful traders in the world of cryptocurrencies.
Eddy Zillan
Not everyone can make millions from cryptocurrencies. After all, you need to be a trader to know the basic rules, and it's an advantage to be business-oriented. Eddy Zillan is often described as a genius who managed to convert a few thousand dollars into millions.
Zillan used his savings and made his first cryptocurrency investment at only $100. Once he got a high return, he then invested a more significant amount of money, and the rest is history. Apart from Bitcoin, Zillan also trades Ethereum and other altcoins.
Many prominent names can be put on this list. However, most of the influential names in the crypto industry are long-term investors, who bought cryptocurrencies for a small amount of money back in the days when this market was highly underrated. Today, some of the biggest names in the crypto sphere are Chris Larsen, the Winklevoss brothers, Joseph Lubin, etc. They are all billionaires, and their stories are different, yet revolve around the same thing—investing in cryptocurrencies when the time was right and making smart decisions.
Tips for Successful Trading
Whether you want to be an investor or a trader, you need to dedicate a lot of time and energy to learn the craft. You also need to understand the market violability and the risk that comes with it. There are, however, some tricks you can use for better results.
Start Small
If you are still a beginner, the best thing you can do is to play it safe, at least at first. Therefore, it's best if you start small but smart.
Stay Informed
The market is constantly changing, so you need to stay on track. That way you will be aware if an opportunity appears. Familiarize yourself with the market and keep an eye on everything that is happening in the crypto sphere.
Upgrade Your Knowledge
The fluctuating crypto market demands a constant upgrading of knowledge. Things are changing, and technology is improving. If you want to be good at crypto trading, you need to entirely understand the process behind it. So start with some coding classes, or take blockchain lessons to improve your overall knowledge.
Use Automated Trading Platforms
Automated trading platforms are excellent when you want to save on time and lose the emotions factor while trading. Trading terminals such as Superorder allow you to create a strategy and conduct test runs. They are perfect for optimizing your trading.