10 Signs Bitcoin Is Going Mainstream
Depending on who you talk to, Bitcoin is either shooting to the moon, or is a Ponzi scheme. However, there are a few signs Bitcoin is going mainstream.
Once a fringe interest by cryptographists, financial anarchists, and libertarians—mentions of Bitcoin are now a frequent occurrence on major news and media outlets. For many Bitcoin is already mainstream, especially in comparison to its humble roots dating back from 2009. Bitcoin's meteoric rise since its inception has uncovered critics and true believers. Bitcoin fundamentalists think its the new global currency, central banks claim it has serious design flaws, while some are optimistic about its underlying technology, called blockchain. Despite only being able to handle a transaction volume maximum of 604,800 per day, compared to Visa's just over two billion, investors still think it is going to moon. However, there are at least 10 signs Bitcoin is going mainstream. Learn about the most volatile, interesting, and revolutionary digital currency of the 21st century.
Futures Contracts at the World's Largest Derivative Exchange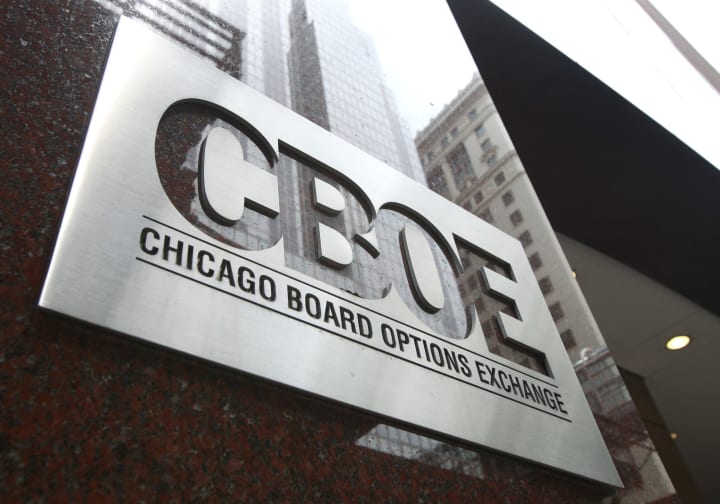 Bitcoin's segue into a legitimate financial asset was cemented by the CME's (Chicago Mercantile Exchange) and CBOE's (Chicago Board of Options Contracts) introduction of Bitcoin futures contracts. While holders used to watch in agony as their portfolios sank and rose, the CBOE and CME give them an opportunity to manage risk. Bitcoin holders can purchase options to protect against potential drops in price. The interest is growing as well, the CME group reports that "Bitcoin futures average daily volume in Q2 grew 93 percent over [the] previous quarter, while open interest surpassed 2,400 contracts, a 58 percent increase." Greater institutional involvement is also swarming with apparent interest by Blackrock, which is looking to add Bitcoin futures to its ETFs.
ETFs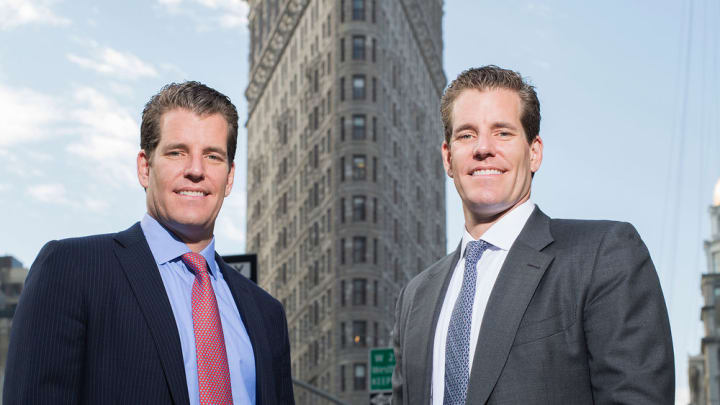 ETFs will likely be the first vehicle for institutional investors to stake large investments in Bitcoin. However, the SEC (Securities and Exchange Commission) has not been lenient in removing the necessary roadblocks and regulatory barriers to allow their presence on Wall Street. Famous names such as the Winklevoss twins, owners of the Gemini Exchange, VanEck, and SolidX have each tried to get their piece of the pie—albeit unsuccessfully.
Although the SEC rejected the recent round of ETFs, a dissent by one of the commissioners who voted on the case has given the Bitcoin community hope. Touted as the "crypto mom," the internet applauded Hester Peirce's dissent as a glimmer of hope. Criticizing the SEC because they are demanding unreal expectations for an emerging technology, Bitcoin needs more people like Ms. Pierce on its side. The future of Bitcoin relies on optimistic and open-minded regulators who want to give entrepreneurs and innovators a full range of opportunities to pursue.
Accepted by Businesses
Despite Bitcoin's seven transactions per second (compared to Visa's 24,000 per second), many businesses took a leap of faith by allowing Bitcoin as payment. Bitcoin and the banks have an interesting relationship. While sending Bitcoin anywhere in the world is easier than using a traditional bank, its still not useable as an international currency. Currently Overstock, Expedia, Subway, PayPal, Shopify, and Microsoft are the main companies that accept payments by Bitcoin and other cryptocurrencies. The stand out company is Overstock, who has, "somewhere between $68,000 and $120,000 a week in cryptocurrency revenues," and is very involved with blockchain technology. Other companies, large and small, are hesitant due to the volatility of the price of Bitcoin, complications of acceptance, and uncertainty of regulatory implications. Many wonder whether crypto is going to be illegal or face stringent tax implications—the companies that currently accept Bitcoin are in it for the excitement.
Bakkt—An Institutional Player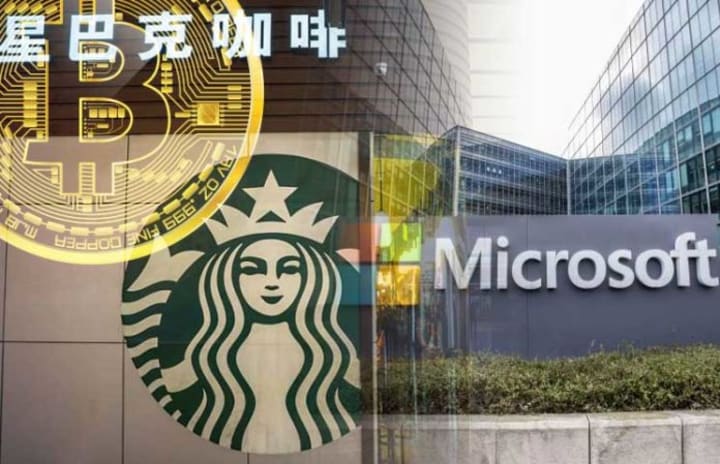 For investors waiting for institutional investment, the founding of Bakkt is their golden signal. The Intercontinental Exchange (ICE), parent company of the NYSE, created a crypto-centric platform to establish, "scalable on-ramp for institutional, merchant and consumer participation in digital assets by promoting greater efficiency, security and utility." The platform will offer custodial services for those looking to trade Bitcoin futures and be a custodial middleman for businesses accepting cryptocurrencies. The three biggest partnerships at the moment include Microsoft, Starbucks, and the Boston Consulting Group. Microsoft will aid with technical support of blockchain technology, and the partnership with Starbucks will give customers an option to pay with crypto—Bakkt will then hold the crypto and give Starbucks the cash. The presence of ICE, operator of the largest stock exchange in world, is one of the major signs Bitcoin is going mainstream.
Bitcoin in Retirement Accounts
There are three general maxims for life, wear sunscreen, start investing in a Roth IRA while young, and hold Bitcoin. While the first two are unquestionably true, backed by studies and objective fact, the third still has doubters. Hopefully the introduction of investing in the Roth IRA with Bitcoin will change their minds. BitcoinIRA, Goldco, IRA Financial Group, Broad Financial, and First Digital IRA allows investors to hold Bitcoin as part of the Roth IRA's underlying assets. The Internal Revenue Service (IRS) treats virtual currency as property for federal tax purposes.
Australians can pay bills with Bitcoin.
Similar to ICE with Bakkt, Cointree partnered with Gobbill to give Australians an opportunity to pay their bills with cryptocurrency. Holders can user their funds on the Cointree exchange to pay Gobbill, which will hold the crypto and pay the bill on their behalf. "Last year alone we had about AU$100 million of bills paid and saw ten times growth in this payment feature," the operations manager of Cointree, Jess Rendon, told The Australian Financial Review in an interview. Intermediaries and partnerships will help crypto become mainstream.
Interest by Nasdaq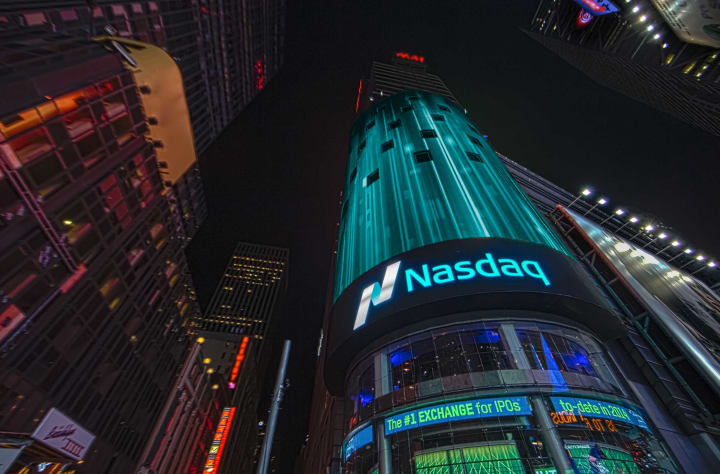 Cryptocurrency prices are accessed by speculating future value and rumors floating around the press. One such rumor is that the Nasdaq stock exchange is planning on listing cryptocurrencies, including Bitcoin. The rumor arose from a closed door event between Nasdaq executives, the Winklevoss Twins from Gemini, and others involved with crypto exchanges. A promising quote from the Nasdaq CEO Adena Friedman told to CNBC's Squawk Box is, "Certainly Nasdaq would consider becoming a crypto exchange over time." While she is clear to state "consider," it is the best that Bitcoin investors can hope for at the moment. Bitcoin listed by Nasdaq will help to persuade skeptical large players like Goldman Sachs, whose recent report on Bitcoin states that it expects, "further declines in the future given our view that these cryptocurrencies do not fulfill any of the three traditional roles of a currency: they are neither a medium of exchange, nor a unit of measurement, nor a store of value."
An Asset Class for the New Generation
The internet has disrupted every industry under the sun. The Millennial generation watched this before their eyes, and don't ever want to look back. While taking some hits to mental health along the way, Millennials and younger are hooked to the conveniences ushered by the internet—instant communication, gratification, information, and shipping. Millennials and younger are now helping crypto aim their sights on the banking industry, with vigor and determination. A recent survey reported that, "18 percent of students said they own cryptoassets, while a quarter of them said that they would definitely take a cryptocurrency or blockchain-centric course." Universities are delivering to their customers; "42 percent of the world's top 50 universities now offer at least one course on crypto or blockchain."
Influence of Bitcoin Exchanges
Acquiring Bitcoin is difficult and cumbersome. Exchanges like Gemini and Coinbase are trying to make it easy as possible, by allowing people to exchange their fiat currency for crypto. Centralized exchanges offer the simplest way for those interested in trading Bitcoin, but extract a small fee from every transaction. Their numbers are growing immensely, with Coinbase at more users than Charles Schwab. However, their motivations do not stop at that. Gemini is lead by the Winklevoss Twins, who hold large sums of Bitcoin, and are actively involved with getting an ETF tracking Bitcoin approved by the SEC. Coinbase formed a political action committee, PAC, with the purpose of raising money to spend on US elections. Increased involvement of exchanges with government officials will likely lead to greater regulatory leeway—as the United States is a pay to play model.
Bitcoin—Shooting the Moon
Given each of the signs Bitcoin is going mainstream, crypto and Bitcoin will continue to grow as a new asset class and reach mass adoption. Despite a pending trade war, economists and Wall Street project that the global economy will rise. Whether Bitcoin or blockchain technology will stay around for decades is yet to be determined.