Your Clothes Determine Your Personality
Dress to Receive the Address You Want from People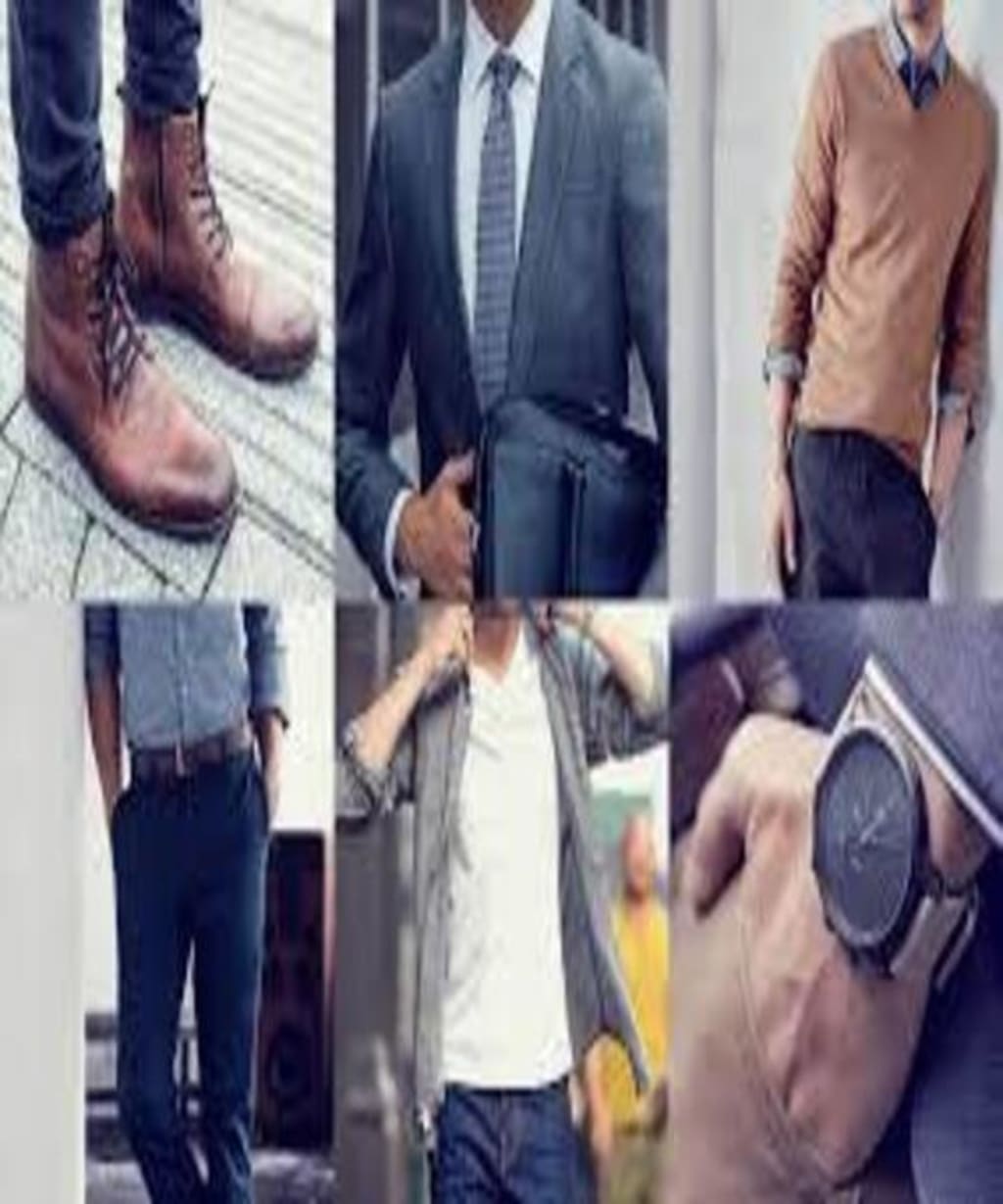 by CosCom Gallery
Before we get into the relationship of personality and clothes, you undoubtedly noticed that everyone has a style or style in clothes, whether he thinks it or not. And people are judged a lot by what they wear, whether they believe it or not. Your clothes are a reflection of you in one way or another ... But does it necessarily mean that they reflect your personality? Many people wear certain clothing in style and style in an effort to fit into a certain surrounding, others make an impression, while others simply wear the clothes available to them. One of the first things you notice in any person you meet is the type of clothing, shoes or jewelries they wear.
Do you think your clothes reflect your personality?
It is well-known to many that choosing clothes affects the character, not only that, but choosing a type of clothing that can highlight your personality in front of others, so you should make sure to choose clothes that highlight your personality and make you feel comfortable as well as clothes that increase your self-confidence.
A look at the effect of clothing on the character:
Many psychologists emphasize that choosing clothes affects the individual and also you can change your personality by choosing a type of clothing and advised many experts to preserve the personality of the individual, and avoid clothes in the wrong way affecting your personality. Some resort to imitating the clothing of some individuals to match with his personality, and these are common mistakes that must be taken care of, for each of us has his own personality separate from others.
The researchers return that the effect of colors is not due to the colors being good or bad, but rather due to what are called by psychologists the vibrations resulting from those colors, for example light colors give vibrations much higher than those dark colors. The light colors give more sense of positivism, and therefore many prefer it. This is same when choosing a jewelry.
COLORS
It is one of the most things that affect your appearance and affect you when choosing clothes because each color has a specific impression that leaves it to you as the colors affect your personality. Not only that, but colors have the power to change your mood for the better, and they also have the ability to entice you to work and increase your ability.
The effect of colors on your personality:
Red color: increases your strength and motivation, as it reduces your stress and anxiety.
Pinks: add positivism to individuals.
As for the blue color: many prefer it because it causes permanent comfort. Green helps feel safe and is also a subtle color.
The colors of your clothes and your personality:
The color of the clothes you wear greatly affects your personality, here are each color and its effect on your personality:
White color will give your personality some purity and clarity and make you distinct and visible in front of others.
As for the red color, it adds a lot of challenge to your personality and shows you the look of strength.
As for the blue color, it makes you calm and allows a distinctive character in all the actions you take.
For the black, as it is called as the king among the colors, we see it as the basis in many parties or official occasions.
Yellow color is one of the motivating colors for their owners, so we find those who wear yellow clothes always feel motivated and challenged, and that the clothes in yellow do not only affect the personality of the individual by motivating him, but also stimulate the mind.
Also, the wearers of this color are characterized by creativity and described as a fun personality.
Quality clothes:
The quality of the clothes affects the personality of the individual, so each person has his personality, which is determined by the quality of the clothes he wears, so formal clothes: makes the personality of the individual serious, formal and adds to him some ambition and challenge.
As for regular clothes: they add to the individual's personality some comfort and fun, while work clothes or what is called uniforms: they affect the personality of the wearer, making him feel serious and disciplined, and it also makes the person confined to the work environment.
- Cosmas Nwokafor -