Why Every Black Woman Should Own a Yellow Dress
#Blackgirlmagic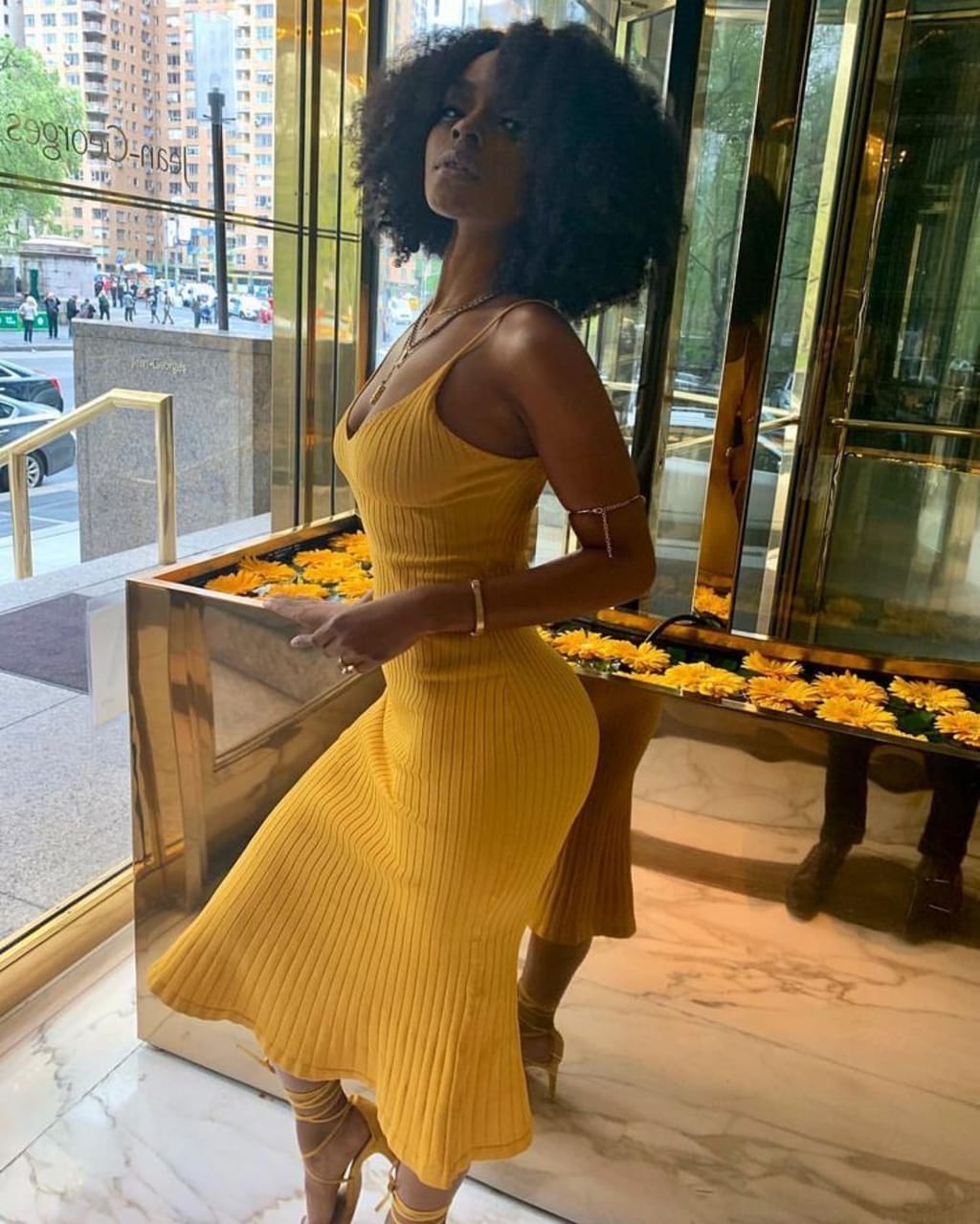 via Pinterest
#BlackGirlMagic is trending and Black and Brown women are finally getting their much deserved moment in the spotlight. Yayyy Black women!!!!
So I wanted to write a quick little post appreciating Black and Brown women, especially when wearing vibrant yellow outfits. I don't know, but there's something about that contrast, that pop, and the glow that really puts the mmmm in Magic!
According to colormatters.com,
Yellow is the most luminous of all the colors of the spectrum. It's the color that captures our attention more than any other color. It's the color of happiness, and optimism, of enlightenment and creativity, sunshine and spring...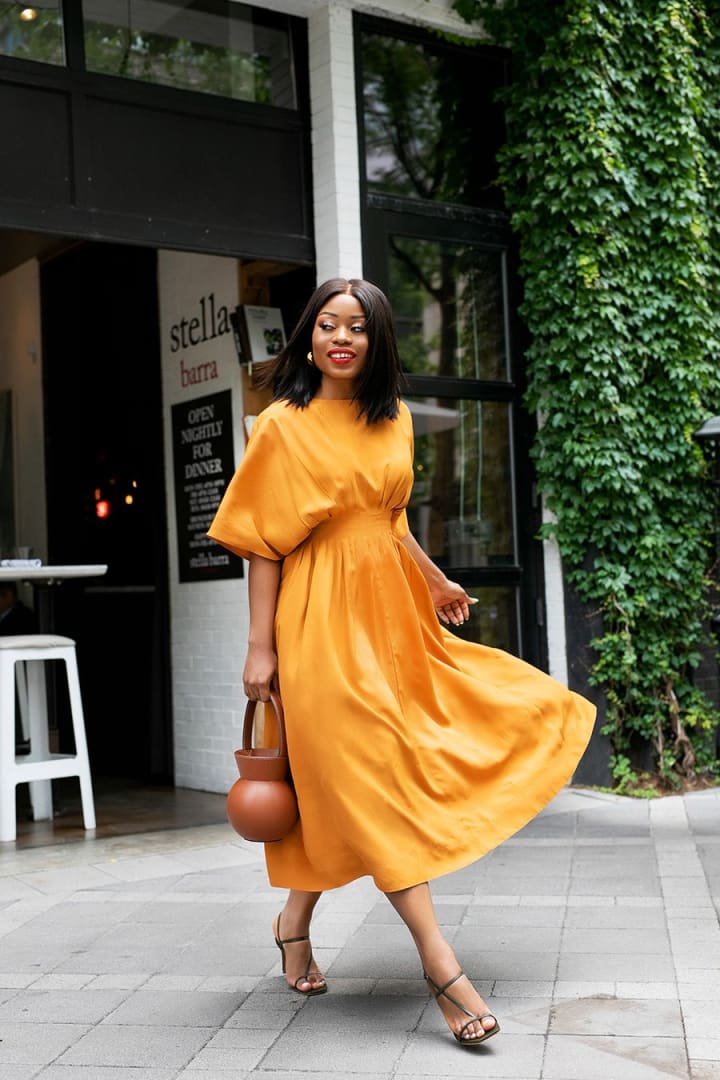 That's how every woman of color should see herself, especially now when there is so much clash surrounding Black lives. However, it is no secret, that black women have been on the very bottom of the social ladder for hundreds of years. Like a lot of other women of color, this saddens me. This is a powerful, shifting time where women of color are speaking up and owning their power and beauty.
Black women are feminine, they are beautiful, they are strong, they are sexy and they are sunshine. Now is our time to strut these streets and let the world now that we are rising!
And if you're a Black or Brown lady that has yet to make that purchase, please let this post inspire you to take that plunge and bless the Earth with your magic! Yes honeyyy!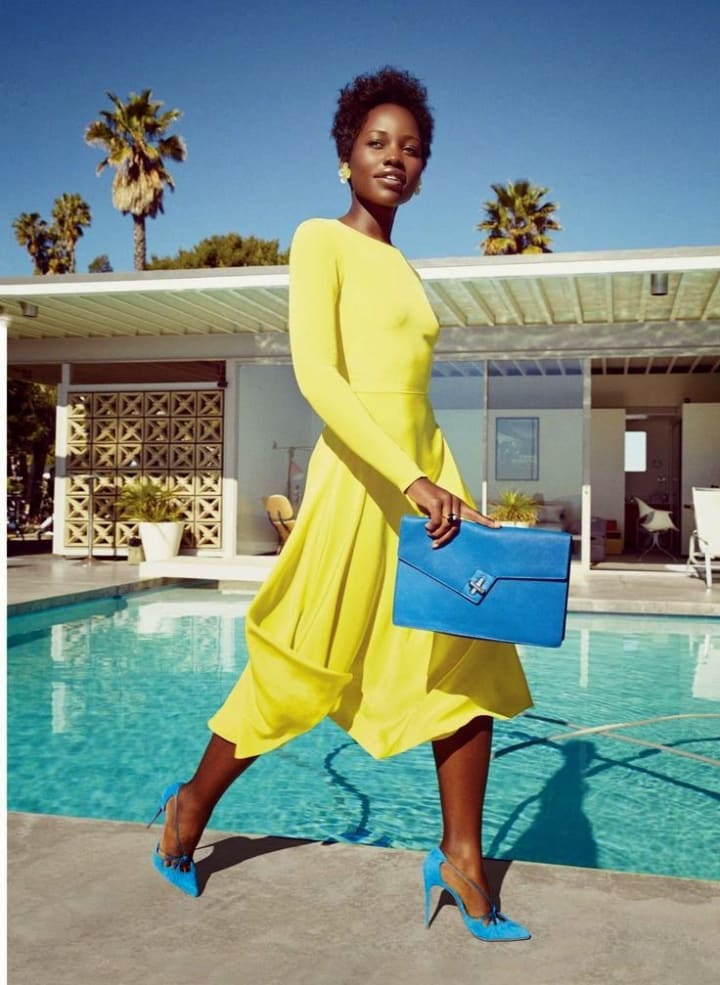 Lupita can do no wrong in my book. Her fashion since is so inspirational and I love the way she experiments with different color palettes. I love the way the yellow and blue look on her! She is #blackgirlmagic (rather #blackwomanmangic) all the way and unapologetic.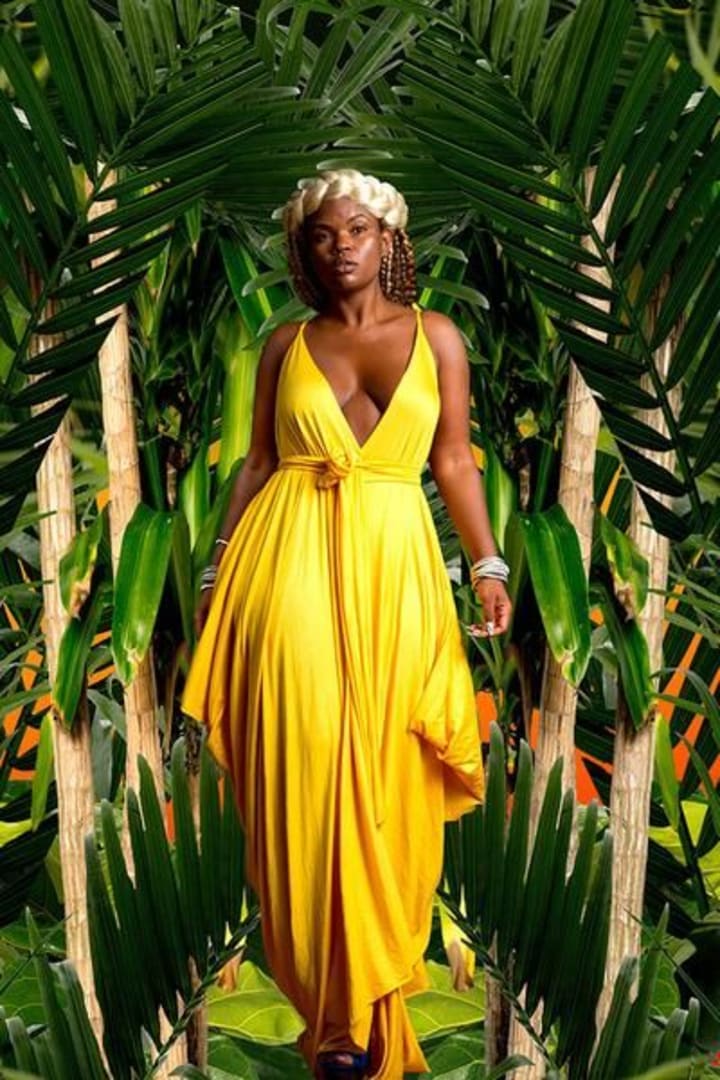 When you're a melanin rich goddess and you decide to grace the Earth with your light. We are unworthy!
Gold, turmeric, mustard, or butterscotch...it all looks good on melanin rich skin!
I think that the media has truly down women of color a injustice by associated colorful outfits with being "ratchet" or "ghetto", when in reality, color look beautiful on women of color.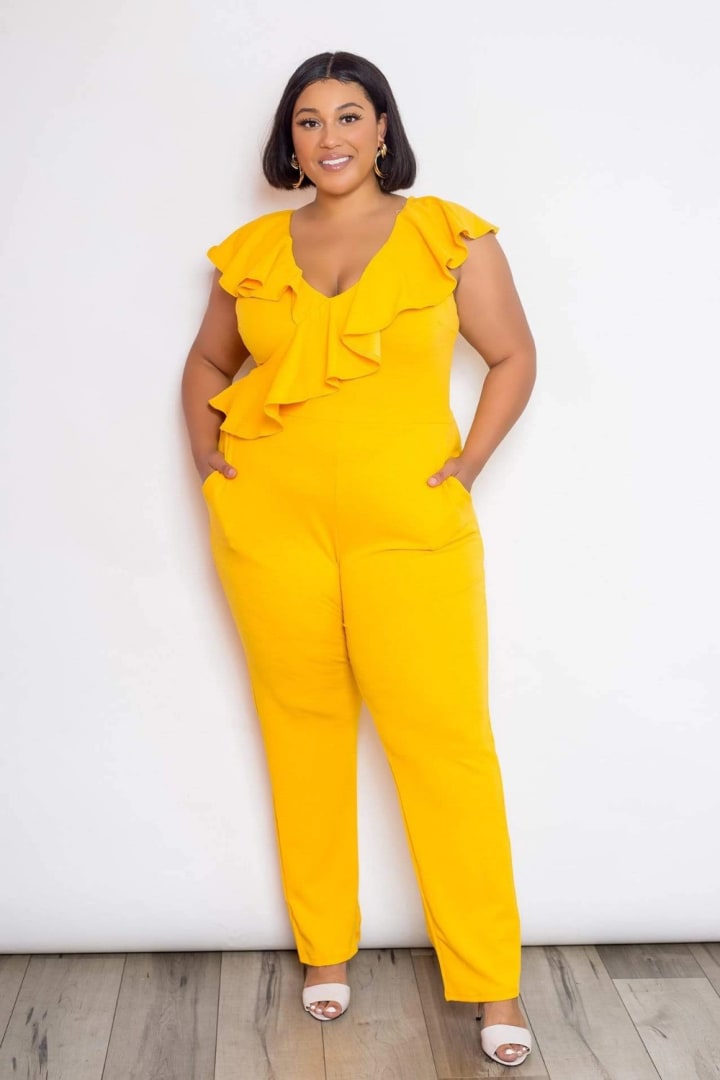 I mean, yellow just grabs on to the melanin and accentuates it in the most eye-catching way. She instantly looks cool, clean and confident!
Being a lighter-skinned women myself, I was always daunted by the idea of yellow. My mother is Cherokee and my father is Seminole and Black, so I never really considered myself to have that black girl magic necessary to rock a yellow dress. WRONG! lol
Yellow + Melanin = sunshine! Periodt lol
I have learned to love my lighter pigment and appreciate the spectrum of blackness and black girl magic. It's all beautiful!
I mean if this picture doesn't take your breath away, you need to get your eyes checked! I'm convinced that yellow is made for Black and Brown skin...also, we need to talk about the highlight! The way the yellow brings out the gold and bronze in her skin is absolutely beautiful and awe-inspiring. It makes that melanin pop and instantly brings out the vibrant confidence that makes black and brown women Queens. All hail the queens and bow down b***hes!
DISCLAIMER! This post in no way is supposed to put down other races or other women of different race. This simply is a post dedicated to women with melanin rich complexions i.e. Black and Brown women.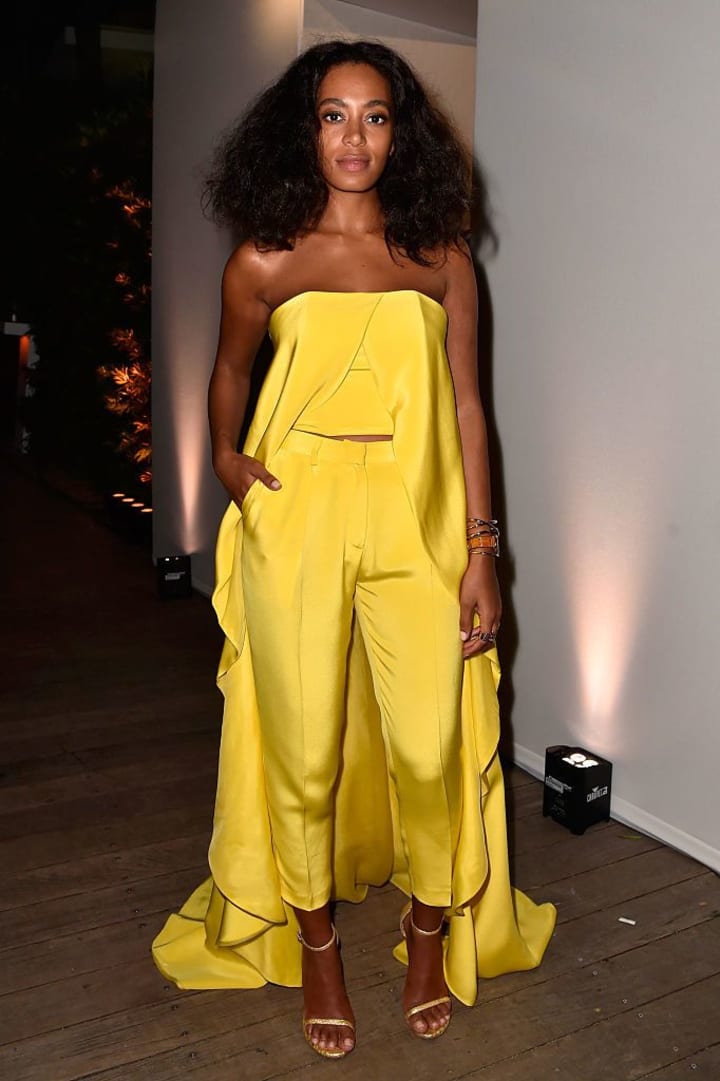 I know I have to put this, because some people, unfortunately, hate whenever the spotlight isn't on them. However, hopefully, the majority of the people reading this understood and appreciated the message.
The message being that women of color have been waiting too long to have their moment in the spotlight and now that the conversation is finally on us, we can show the world what #BlackGirlMagic looks like.
Hope you guy's enjoyed my little tribute to #BlackGirlMagic in yellow.
Remember to love and protect yourself!
Follow me in Instagram @kalasymone
Official blog coming soon!
women
When you've been through so much shit that not writing isn't an option. I also love to write lol. Hope you like it!