Warm Up in Style With Custom Hoodies This Winter
Get personalized hoodies that fit just right, not some cheap oversized option.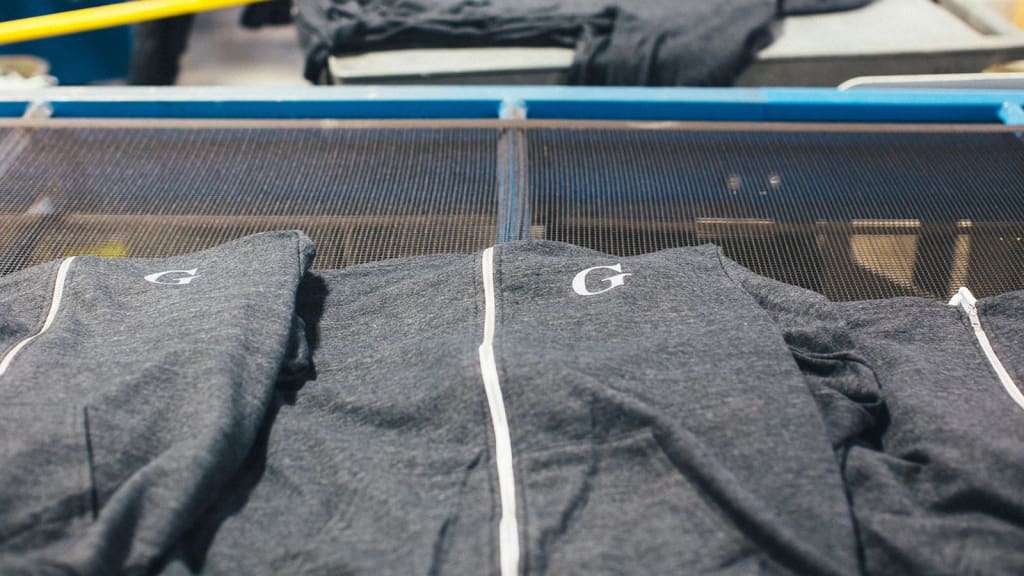 While t shirt printing is our bread and butter, we certainly don't discriminate when it comes to apparel customization.
And with winter well on its way, we figured it may be a good time to provide you with a bit of a roundup of some of our top-selling hoodies.
There are traditional hoodies, with a box-like contour that fit more loosely—and we're big fans of those, too. But there's also a whole other breed of hoodies with a lot of character and a much more tailored fit: the oft-forgotten about zip-up hoodie. It's a solid option for those who want something a bit more season-agnostic, because a zip-up hoodie can truly be worn year-round. It's basically the t-shirt of hoodies (change my mind).
With all of that being said, let's walk through two of our most popular hoodies—and some customization opportunities that you may want to incorporate into your next design.
The Fan Favourite
One of the most popular custom hoodies ordered at Machine Screen Printers is the AS Colour Stencil Hoodie . 5102. It's made with extremely soft premium cotton creating a super comfortable, yet fashion fit, hoodie. It's a great choice for anyone that needs a something more traditional for retail, marketing, events, clients, employees, etc. It comes in 20 colours with a great wholesale price point.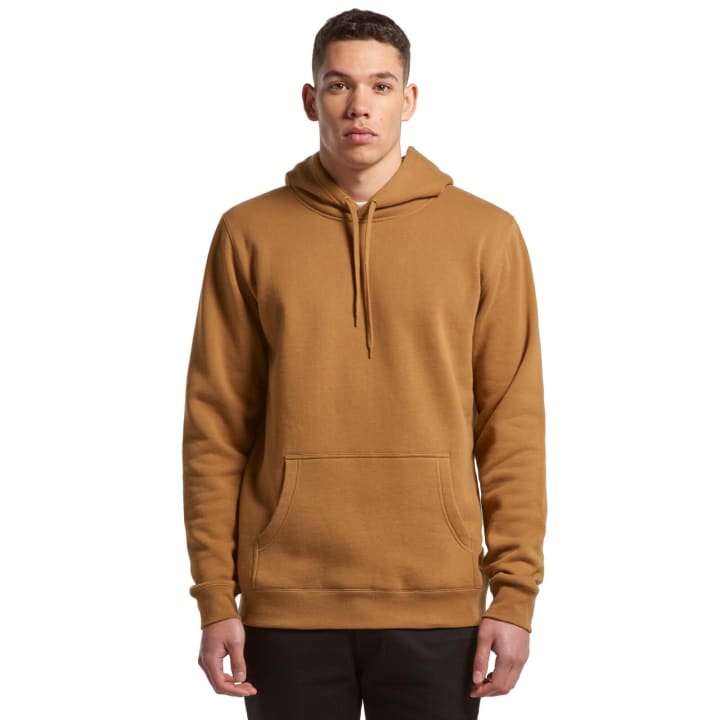 For something with a bit more character (but still that super soft feel), there's the AS Colour Heavy Hood. This hoodie is a relaxed fit super heavy weight— made of a fabric blend containing both cotton and polyester—which makes it a the perfect year-round addition to any wardrobe.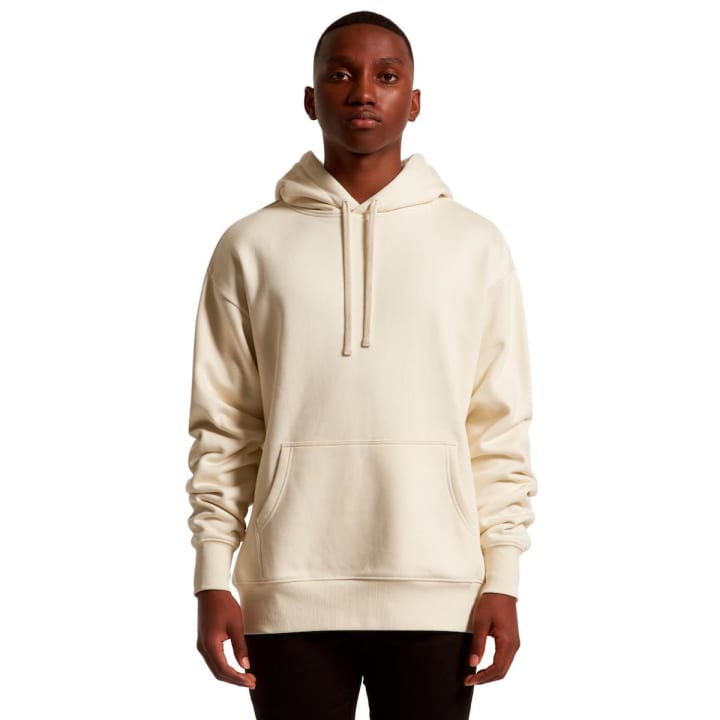 Customisation
The most common print methods we offer here at Machine Screen Printers would be Screen Printing, Digital Transfer Printing and Embroidery.
Screen printing is the process of using a stencil to apply ink to a garment. This is the most common method for printing t-shirts and is very versatile. It can be used on a variety of garments including tote bags, hoodies, custom hats, and more.
Digital transfer printing is a method of printing images onto garments using heat transfer paper. This is a great option for printing full color images and photos onto t-shirts and other garments.
Embroidery is the process of stitching an image or design onto a garment. This is a great option for adding a professional and polished look to t-shirts, polo shirts, and other apparel. It can also be used to personalize items such as bags and towels.
Trend of the month
PUFF PRINTING! Check out our blog article on puff printing to see how you can add puff printing to your next design and order of custom hoodies.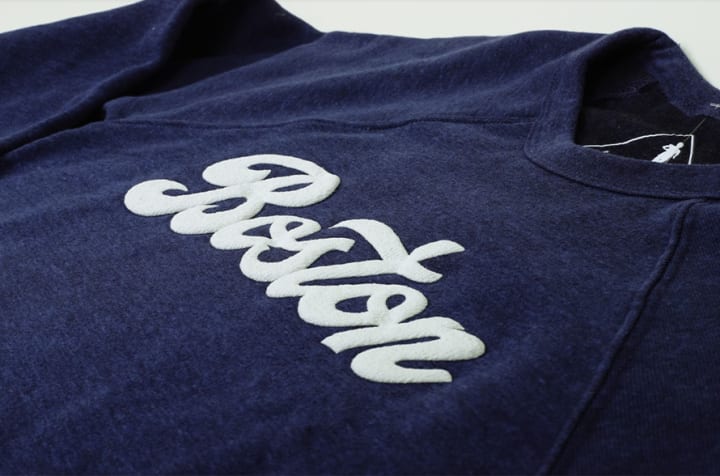 Interested in eco-friendly garments but looking for something a bit more warm-weather friendly? We've got a ton of excellent eco-friendly custom t-shirts to choose from!
Add Value
Finishing your print run with a professional folded & bagged garment creates the perfect way to present your apparel to your customer. Add value to your product, providing a clean and efficient way to send stock into store. Available as an add on service when ordering 50 units or more.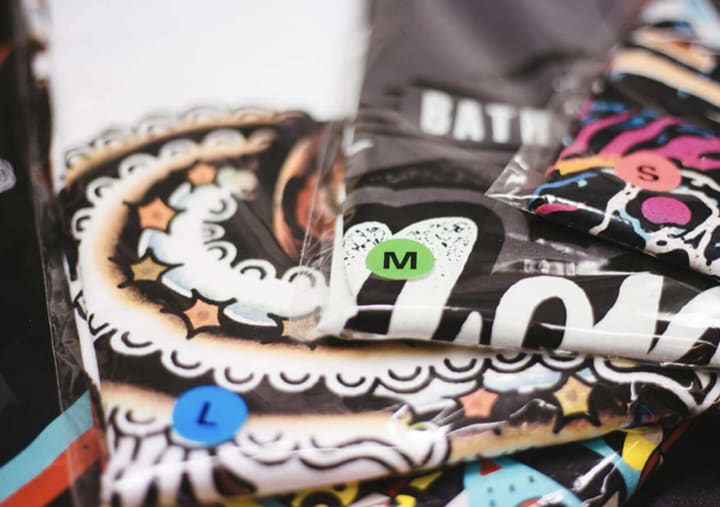 Talk to Us
Creating and ordering a custom hoodie is now easier than ever! Once you choose your hoodie style, you can simply upload your art using our drag and drop tool to see your design on every colour and can adjust the size and placement to get the perfect final look. Using this tool will help you visualise your design before moving forward and placing your order, making sure it's exactly what you want—but, as always, feel free to reach out to the team if you've got any questions.
Alright—what are you waiting for?! Keep your customers and your team warm this winter season and start designing a custom hoodie now!
designers
About the author
Machine Screen Printers have been the leaders in high end premium screen printing since 1999. Your go to print shop for printed t-shirts, tote bags, custom hoodies and more!
https://www.machinescreenprinters.com.au/
Reader insights
Be the first to share your insights about this piece.
Add your insights