There are 25 wonderful buildings that people can't bear to look at directly, one more strange than the other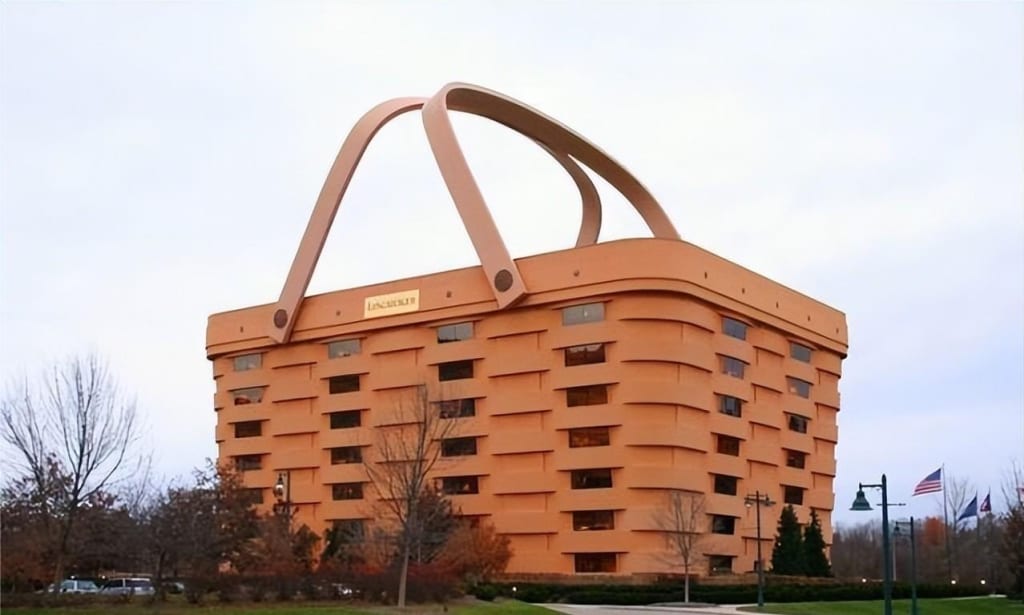 There is nothing strange in the world. In general, no matter where in the world, whether it is high-rise buildings or bungalows, most of the buildings are stable. However, there are also some buildings that are unusual and innovative. Some have become landmarks and classics, which are praised by people. Some are wonderful and become laughingstock in people's mouths.
The following series has collected 25 wonderful buildings from all over the world, each of which has its own characteristics. Let's have a look.
Guangzhou round building, with its rich color of local gold and perfect circle shape, looks like a copper coin from a distance, so it is called "copper coin building" by many people.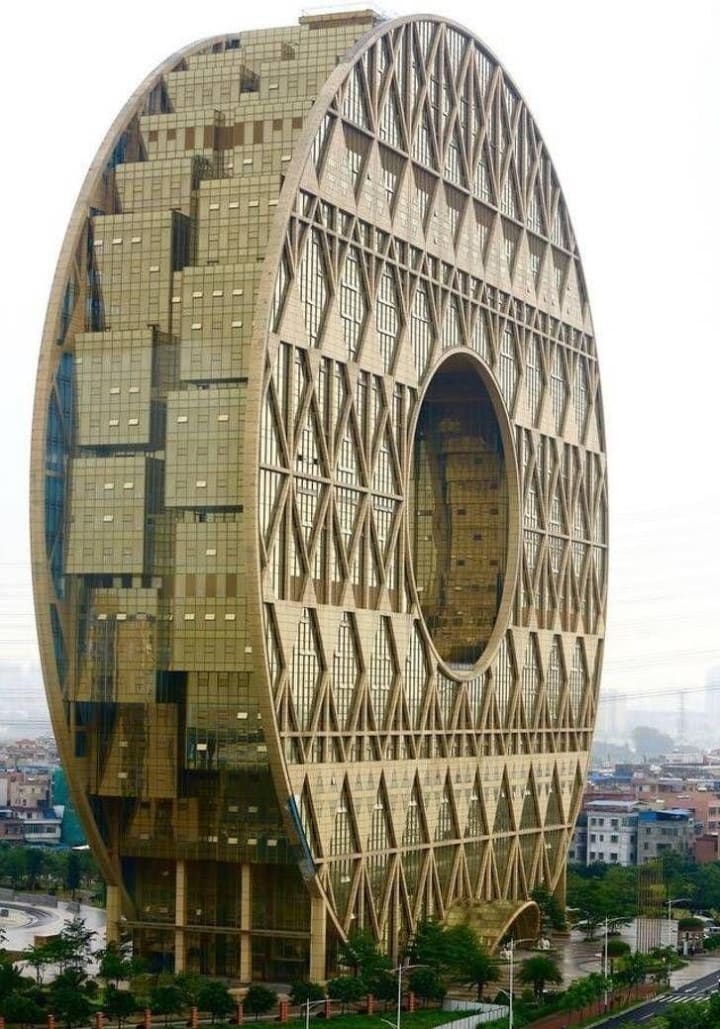 The Lithuanian National Theater is engaged in artistic painting. Although I can't understand it, I always feel a little scary.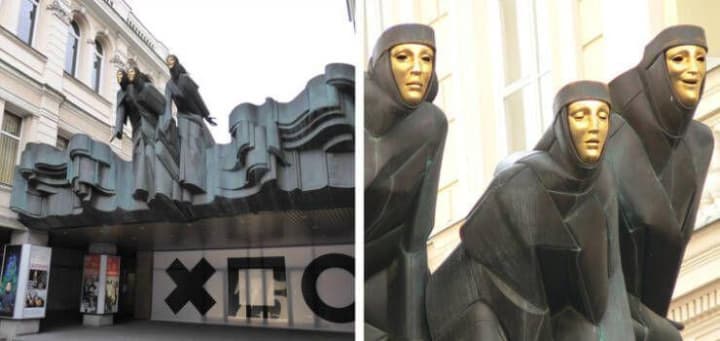 A skyscraper in New York can't help but remind people of the game of building blocks. It seems that it will fall down at any time.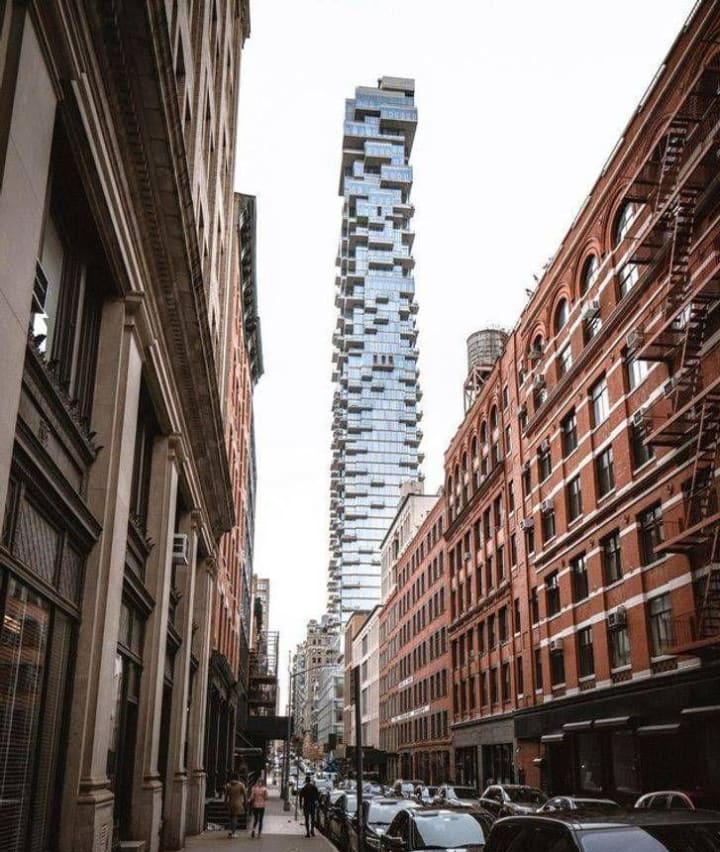 When you have money and want to build a big house, but have no land... (Cameroon, Africa)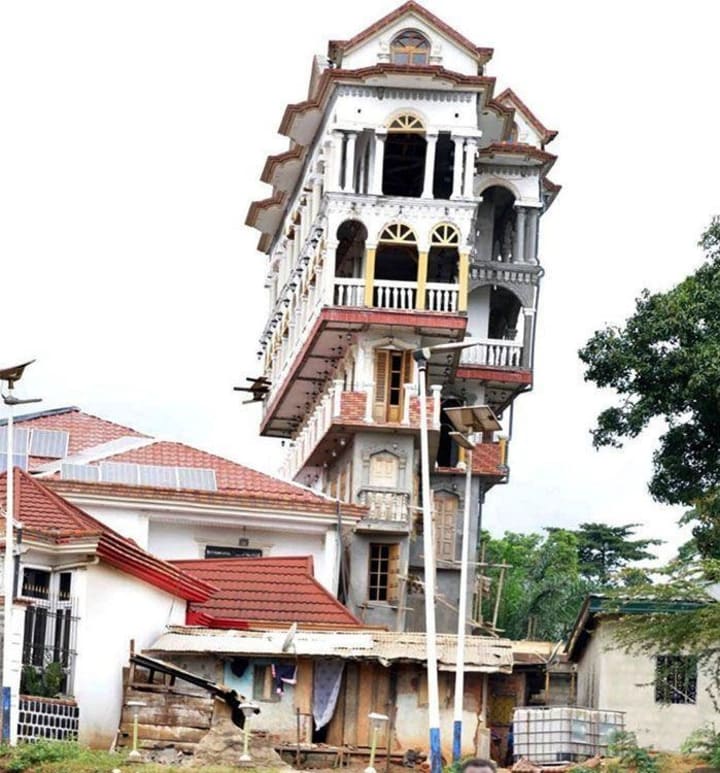 Singapore's "interwoven buildings" are stacked like blocks.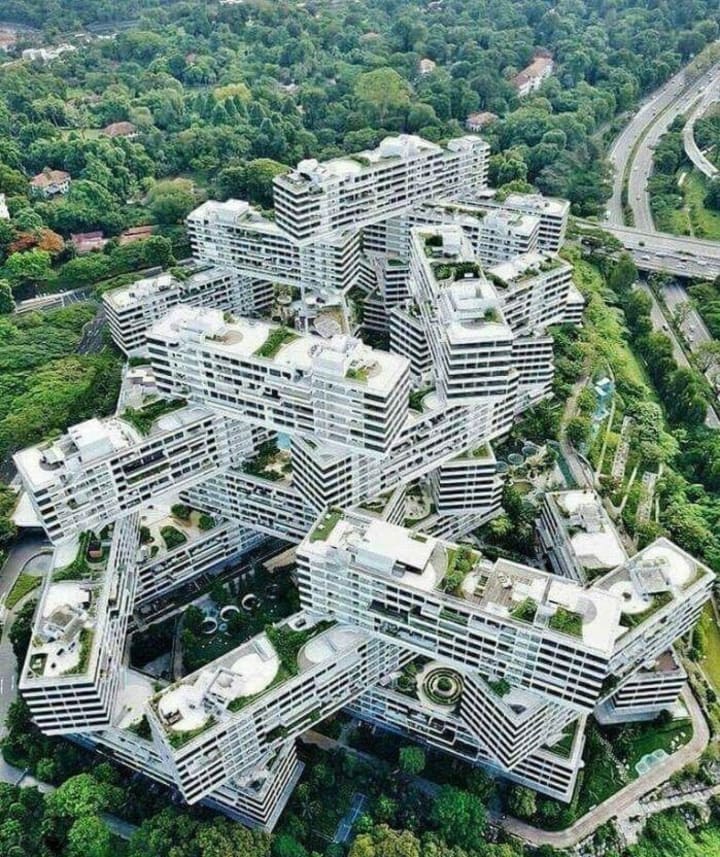 Montreux Conservatory of music, France, looks like it was put together with cheap containers.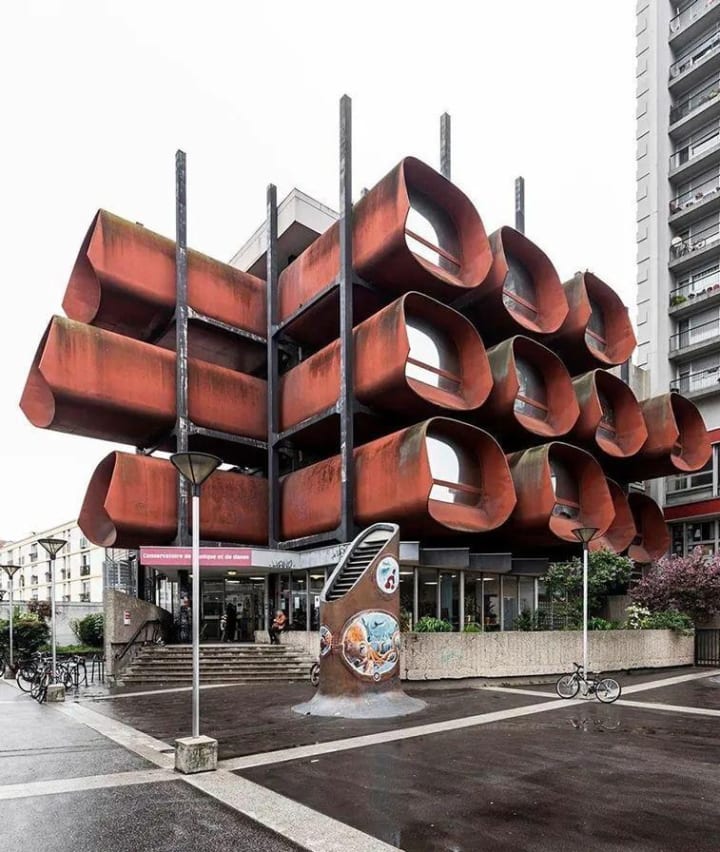 The American Basket Building is like a giant basket placed on the ground. This building belongs to the famous American Basket manufacturer longaberg, and it is reasonable to design this shape.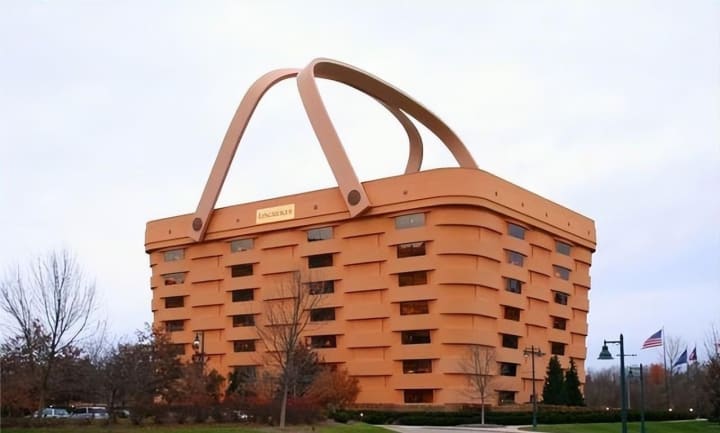 The "Valley" buildings in Amsterdam have a strange shape in the middle like a mountain depression.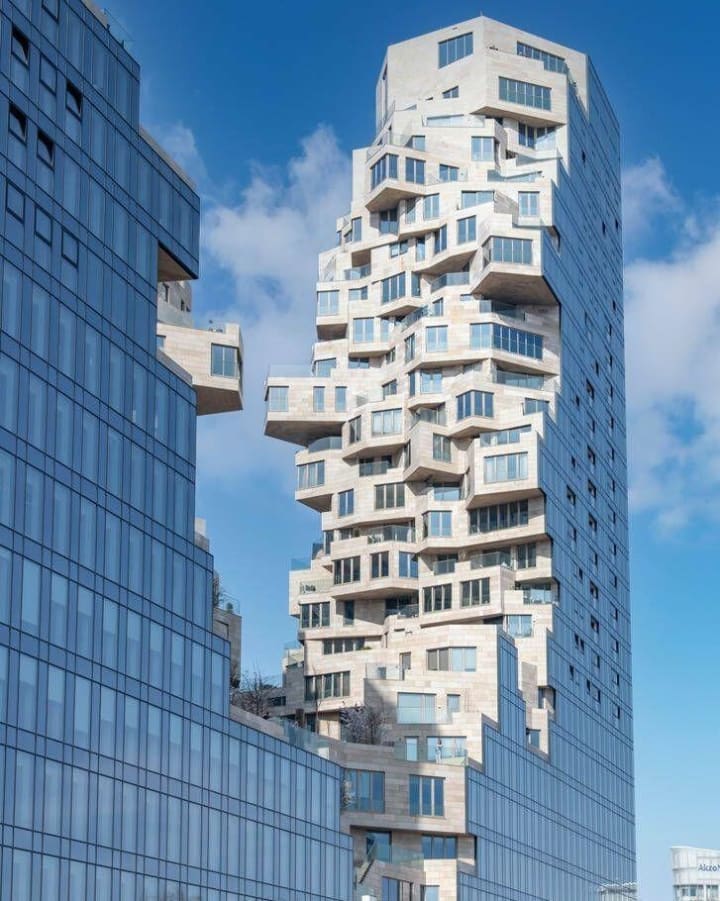 The Graz Art Museum in Austria looks like a deep-sea mollusk turned over. Even the local people can't stand the wonderful shape, and they call it "alien architecture".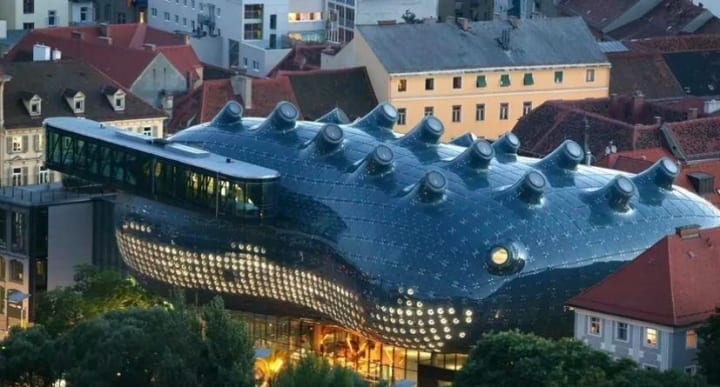 A top heavy house in Berlin, Germany. I'm really worried that it will collapse one day.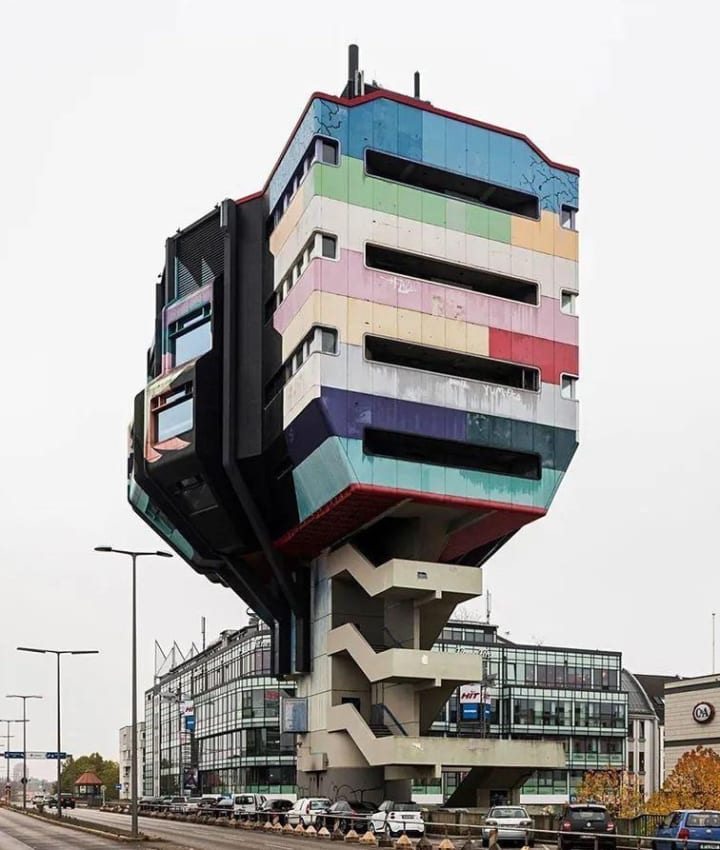 The big pineapple building in Queensland, Australia, the original SpongeBob's house is real.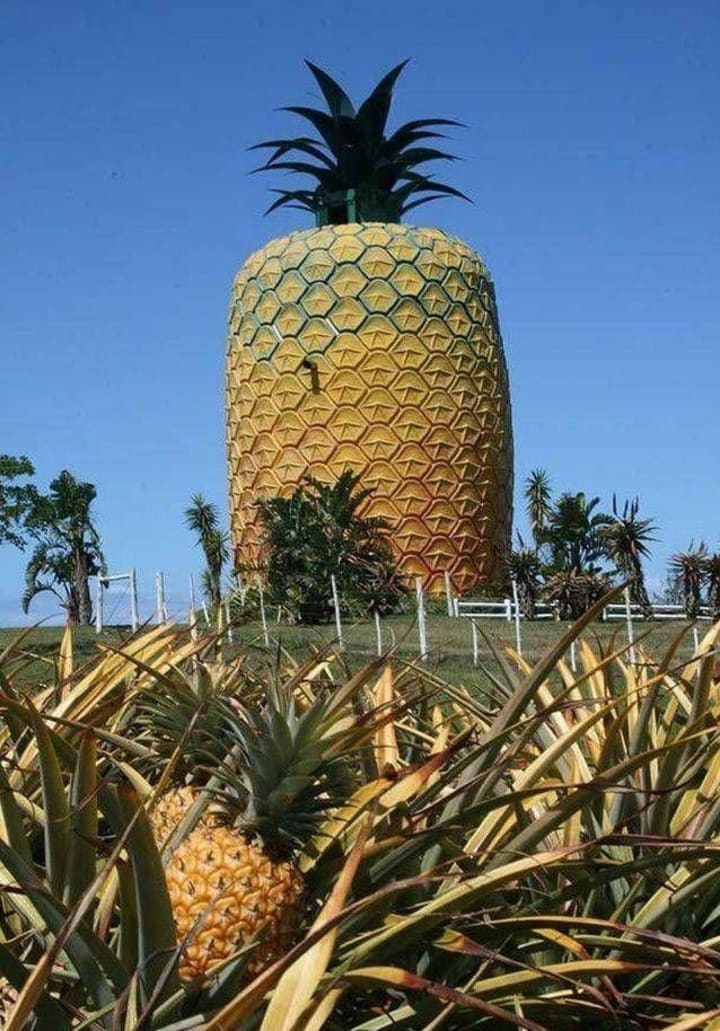 Slovak broadcasting building, isn't it true that the construction team took the drawings upside down?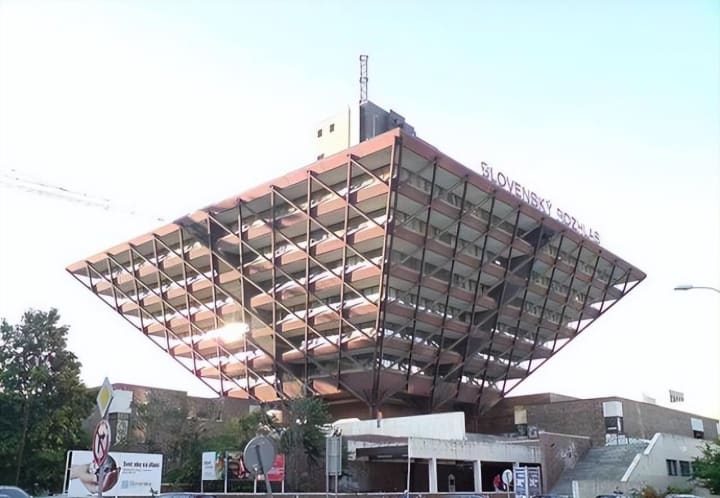 The landmark building in Bangkok, Thailand: the MahaNakhon building of the king's power. The top and middle seem to be the wrong pixel game, so it is also known as the "pixel building".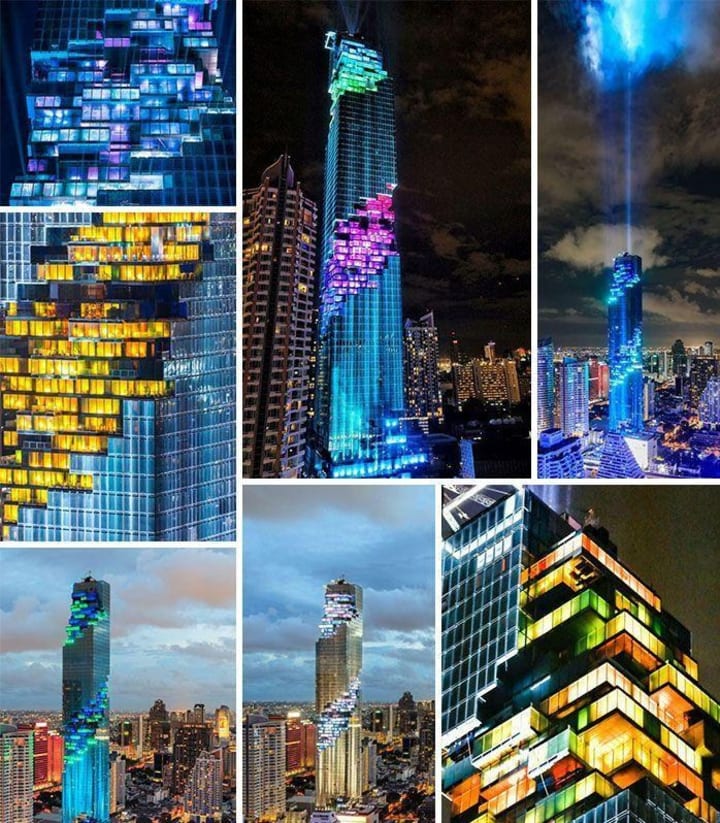 In the Bank of China capsule tower in Tokyo, Japan, the whole building is composed of hundreds of "Capsules" that can be replaced independently. From a distance, it looks like it is filled with air conditioners. However, the house was demolished in April 2022.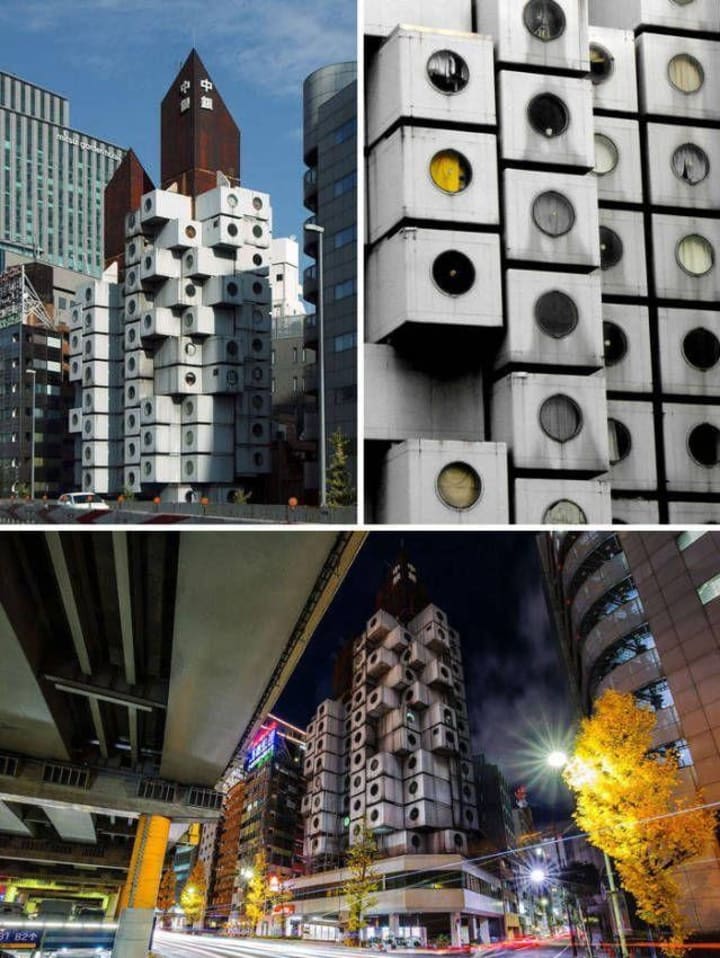 At first glance, the Cathedral of Rio de Janeiro, Brazil, thought it was a UFO landing on the earth.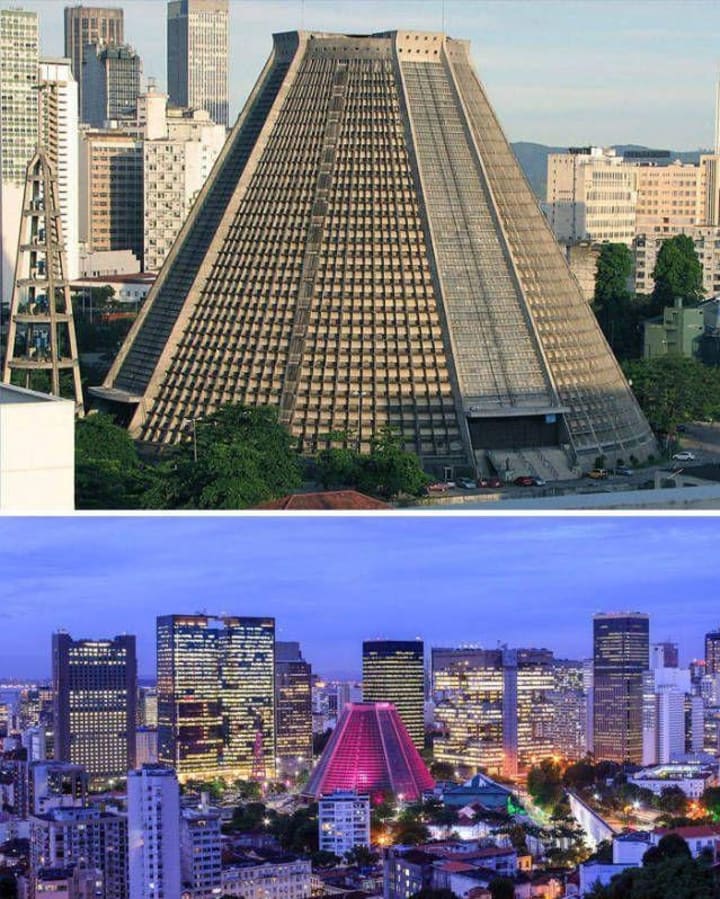 The teapot building in Zunyi of china, Guizhou Province, is an enlarged version of a teapot. There is even a "small teacup" beside it.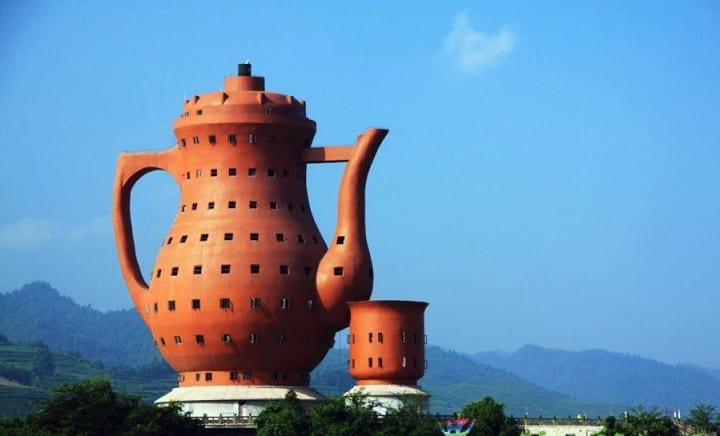 A shopping center in Soport, Poland. This is not a special effect filter, but the real appearance of the building.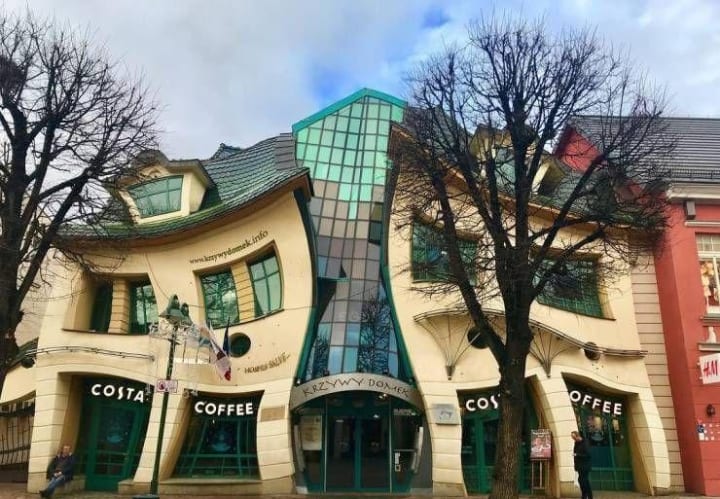 The public library in Kansas City, Missouri, USA, has been decorated with huge books.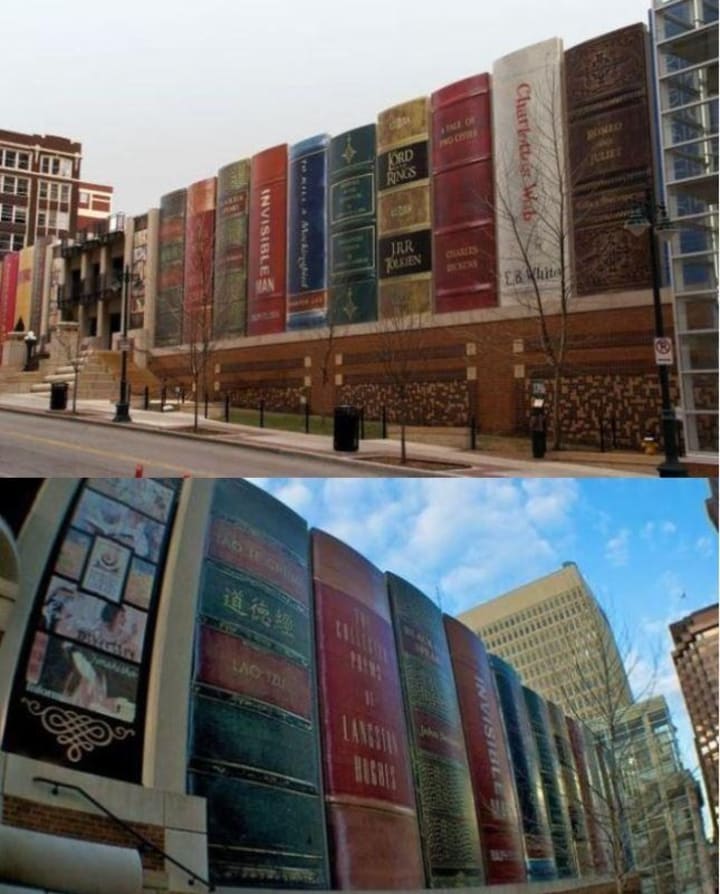 A wonderful residential building in Serbia is full of unusual designs.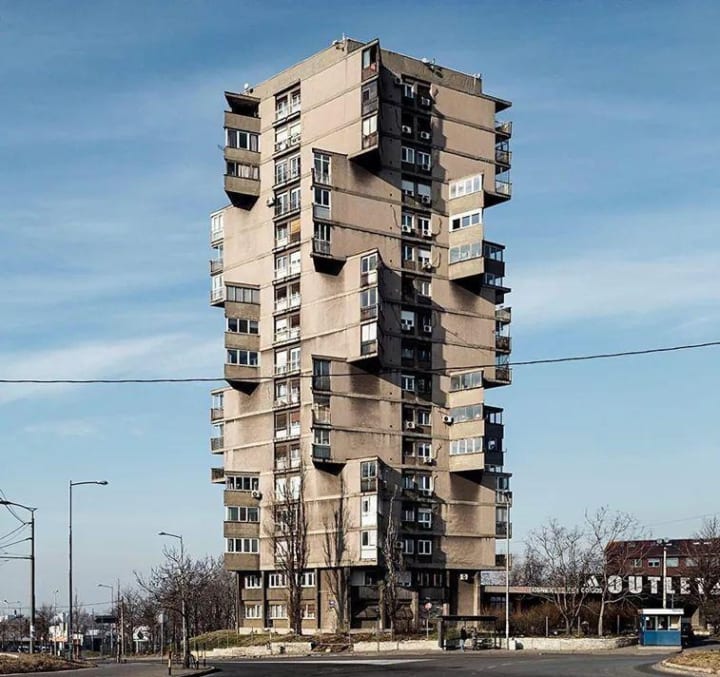 An upside down house in Germany is called "the world stands on its head", which is indeed true from a certain point of view.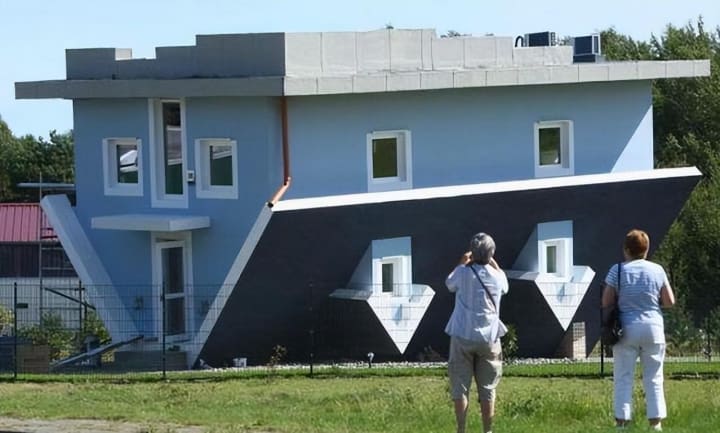 The "one legged" house in Berlin, Germany, seems to collapse at any time. Who dares to live in such a house?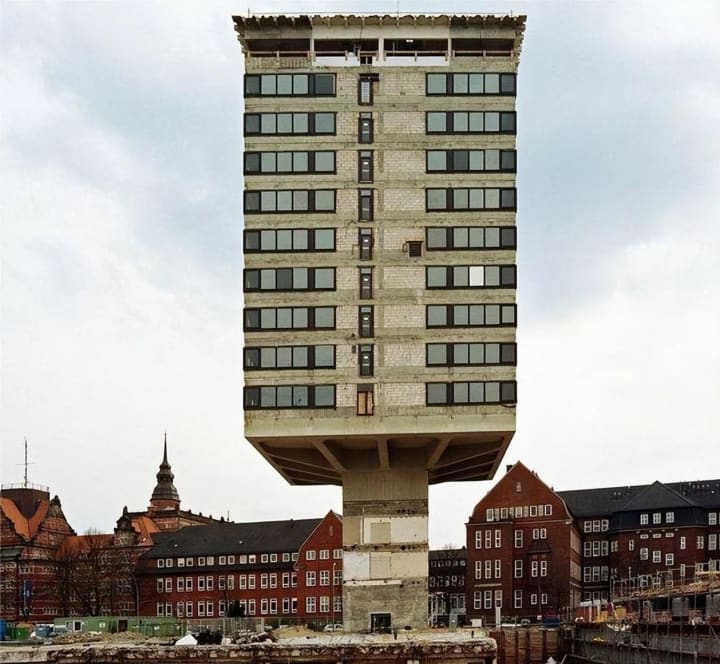 The "house attack" in Vienna, Austria, seems like a small house crashed on the building.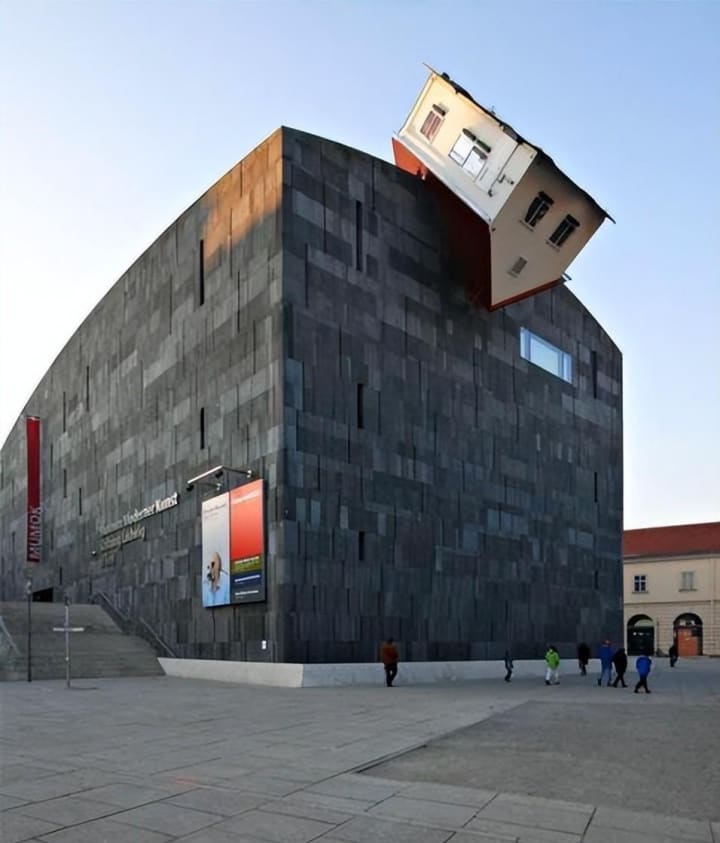 Adelaide Medical Research Institute, Australia, looks like a giant wire planer.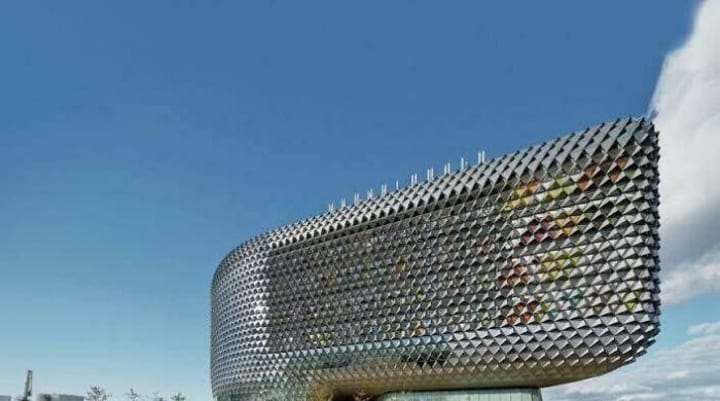 The Zhongtian 201 building in Guiyang of china , it looks like several blocks are hanging outside. I'm afraid it will fall down.
A cafe in South Korea looks like a pair of cockroaches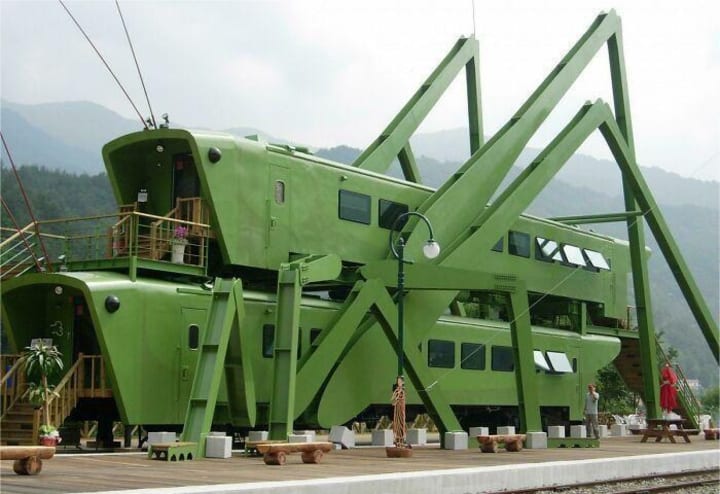 Although aesthetic appreciation is diversified, the painting style of some buildings is really unacceptable. What other strange buildings have you seen? Share it.
Reader insights
Be the first to share your insights about this piece.
Add your insights