The legendary Tweed fabric
So what is tweed fabric and why is it so popular?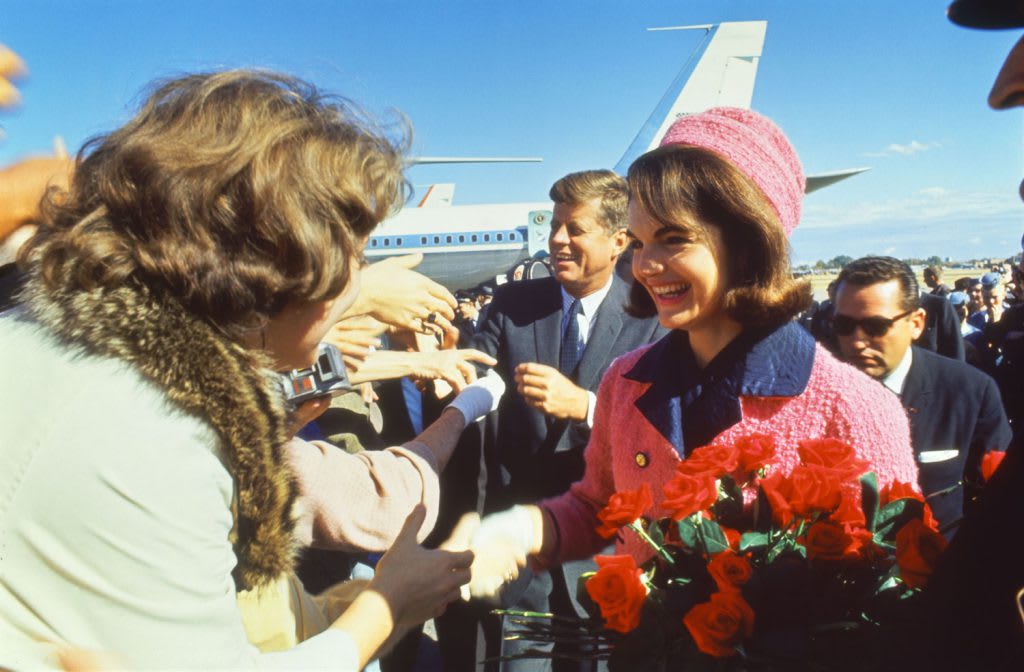 I first saw the tweed fabric through my old family magazine. Of course, at that time, I didn't know what the tweed fabric was. It's just that kids like pink, and there's a pretty picture in an old magazine. Later in my student life, I did not care much about fabrics. Only Chanel knew that dog-houndstooth fabric was very famous. In Saigon, they sell a full copy of this great texture at Soai Kinh Lam cloth market, and they can buy as many as they want. Sometimes, if anyone talks about fashion, he also pretends to hum to show that he is not very rural. Later, when I lived in England, I could see why tweed fabric was so beautiful and quality, why Coco Chanel, once met this fabric, was fascinated and spent so much effort promoting this fabric.
So what is tweed fabric, and why is it so popular? Tweed fabric originated in Scotland from the 17-18 century. The material is woven with pure wool laine, which is very durable and very warm. Several fashion websites in Germany wrote, 'Tweed fabric comes from the poor village of Scotland'. Such writing is like saying silk, damask, and silk fabrics come from the impoverished countryside of Asia, which is the fabric worn by the poor. Scotland in the 17th century may not have been very poor but positively very desolate, with a population of only a few hundred thousand. There was no climate change at the time, and there was no modern heating system, so it was much colder than it is now. Scottish people use the abundant wool laine material in their country, weaving a thick, warm, relatively waterproof, and durable fabric. More tweed was made in the 18th century, including the famous brand Harris Tweed of the Outer Hebrides, in northwest Scotland. Thus, tweed fabric from the time of birth was a high-quality fabric with excellent quality, tailors and wholesalers in London ordered a lot.
Tweed became more trendy in the 1840s, when the Dunmore marquis, Catherine Murray became Victoria's close maid. She loved tweed and promoted it to royalty. This fabric is then selected for tailoring activities such as horse riding, hunting, fishing. In the Downton Abbey TV series, there are many beautiful images of tweed fabrics. If you live in the countryside, want an elegant outfit to wear during the day, the gentleman will choose the tweed garment suit.
Later, French fashion designer Gabrielle Coco Chanel happened to be very charming with tweed fabric. The young boyfriend of Coco Chanel was the Duke of Westminster, who was a very wealthy landowner in London. Like other English gentlemen, he often wore tweed clothes. The story is that once Chanel tried on her boyfriend's clothes, she discovered that the tweed fabric was too high. She ordered the weaving company to make some of its motifs brighter and more traditional than the traditional ones. She used tweed fabric in many designs, most notably the Chanel iconic suits (see more illustrations). Later designer Karl Lagerfeld contributed some innovation as well as promoted the image of Chanel tweed suit to the world. Many other designers such as Yves Saint Laurent, Dolce & Gabbana, Calvin Klein also love this fabric.
Tweed fabric is still trendy by the British. This is a somewhat unique feature, creating a unique style of dress for the Angels. The real tweed fabric, different from the Chinese material sold in Soai Kinh Lam, is priced at the arm. If making a suit for gentlemen, money is not sure £ 500, not to mention sewing. There are also some cheaper ones available in UK stores, but these are a bit mixed with synthetic weaving and industrial textiles. Authentic Scottish tweed-like Harris Tweed is still woven by now. A tweed fabric jacket is durable for a lifetime. Those who have the opportunity to travel to England should buy something with tweed cloth to souvenir.