Talk. Shop. Dream.
EverTalk TV Arrives on Amazon Live Video Platform
EverTalk Live as seen on Amazon Live
The arrival of COVID 19 has brought many changes in consumer behavior, with the largest of such happening in the area of online shopping. The pandemic has created an ever increasing demand for the ability to both shop from home, but more importantly discover new products - a ritual that is typically a large part of the brick and mortar shopping experience. As Americans adapt to the new normal, EverTalk TV, America's first live video streaming talk show network, has come to the rescue with a solution and is doing its part to provide an engaging alternative to the overall product discovery shopping experience via its participation on the Amazon Live video shopping platform.

EverTalk TV, with its mission to empower, entertain and educate, has created a series of talk shows including its flagship show, EverTalk Live, hosted by Jezlan Moyet to allow its community of Amazon Influencers to create live talk shows featuring products that they personally have discovered and chosen to share to the world via the Amazon Live video shopping platform, http://amazon.com/live. In addition, EverTalk is also providing its hosts with the capability to remotely interview other influencers around the country and feature their favorite products as well. The real differentiating factor with this endeavor is that all the products featured are readily available on Amazon and are part of their Prime program, which best replicates the brick and mortar shopping experience by getting the items to the consumer quickly.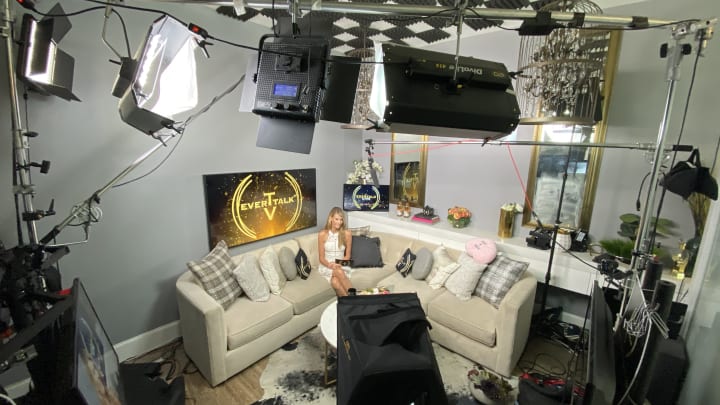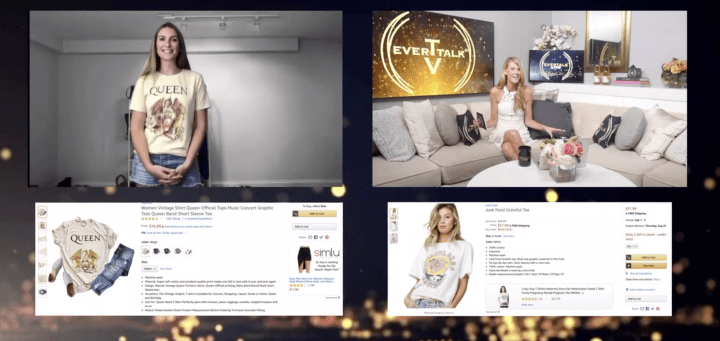 EverTalk productions are seen on Amazon multiple times per week and feature some of their most engaging hosts including Laura Odegard with her show Lifestyle with Laura and her co-hosted show with Robbie Jan dubbed Miracle Mindset. The line up goes on to include Tambi Saffron with her show Take Out With Tambi, Ellie Rivers with On That Note and Wrenn Woods with her show, The Wrenn Woods Show. EverTalk is adding new shows weekly to its lineup and has the goal to become the premier talk show network providing content via Amazon Live.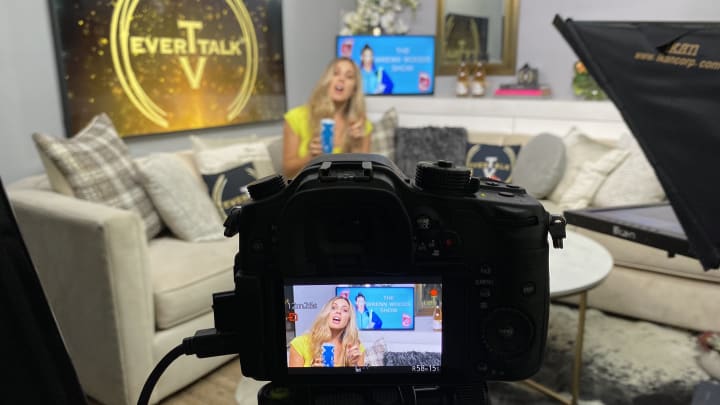 Jezlan Moyet, co-founder of EverTalk TV states "I am honored and empowered to have the opportunity to combine the brilliance of the EverTalk platform with the largest retailer on the planet in Amazon and it's video shopping channel, Amazon Live." Ms. Moyet goes onto to say how she has been able to adapt her show EverTalk Live, which has been airing for more than two years, to provide influencers and entrepreneurs around the world the ability to share their stories and product experiences via live virtual live interviews.
EverTalk co-founder and lead investor, Andrew Waldman, goes on to say how it has been incredibly unexpected to be able to bring this shopping experience to the world. "We have been in business for three years making history as America's first live video streaming talk show platform and now that we have the opportunity to produce and distribute content that airs on the live video channel for the largest retailer in the world (Amazon) is truly revolutionary." Mr. Waldman goes on to say, "With our present distribution on Apple TV and Roku, EverTalk TV now has yet another game changing distribution platform for which to showcase its content. I am so proud of our hosts who bring their light and talent to help bring some normalcy via their respective product discovery shopping shows."
EverTalk TV continues to be a pioneer in the digital video talk show genre and with its army of talk show hosts lead by the face and co-founder of the network, Jezlan Moyet, its really making its mark on the world of video streaming content which America and the world are so desperately clamoring for during these trying times.