SWOOSH!—YOU JUST GOT CHECKED.
COPY PASTE, THE NEW JUST DO IT.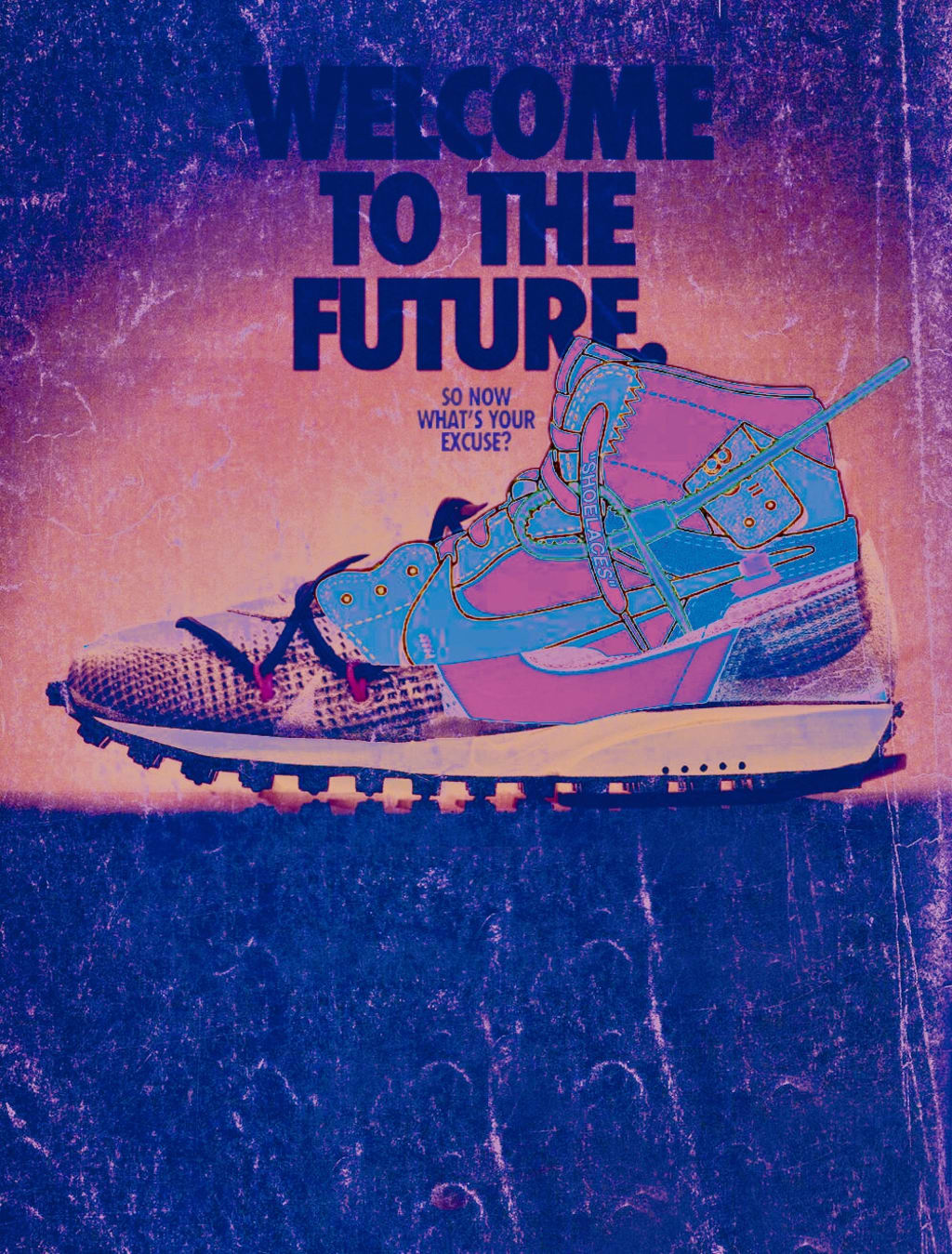 When it comes to the new wave of sneakers—The world of hypebeast is filled with great debates. Hybrid development, known as customs are dealt with a lot of "No's" and "Don't's". Half of the sneaker world find hybriding Nike with Adidas or any brand as an offense—but yet they wear socks , hats and shoes of different brands unconsciously to the gym. I've seen many sneaker heads wearing a Nike shirt with adidas socks or shoes casually or vice versa. Then you have the other half welcoming the new approach hoping the next wave will create a good chaos. I find the sneaker culture in a bit of a never ending twilight zone, specifically with Jordans. The same pair J's comes out every 4 months with a different color with little-to-no creative adjustment. Opinions fly, fans defend favorites yet there's an odd double play in wanting what others don't have and feeling part of the culture of what is known to be part of the wave. I believe mix and matching your favorite sneaker elements creates entirely new silhouettes that people can appreciate from the past of noteworthy releases and bring in forms of it to the modern present with a new twist. Essentially we are doing what the cool kids did in the 80's but with sneakers. The sneaker-obsessed world scrutinizes new ideas and approaches and is set on believing staying true to one branded look. I believe experimental design and development is the new string of customization that should be considered. People find this gaudy and rather daunting but let's face it, it brings new creative energy and we are of need of a new Tinker. Remember the days of those kids that wore all black? —and was labeled gothic? Now the cool kids adopted the style and made it there own. It's the same with sneakers, every sneaker made hasn't originated solely on its own, there was some form of inspiration or existing design that sneaker designers took from to make it on foot. Why can't that same approach be taken by the foot be elaborated on the foot? What's the big f'ing deal?!
While we can respect the times of matching everything down to our socks, today we are no longer matching head to toe like... I'm sorry. If you look at the groups that made our culture, they all didn't wear the same sports branded group (except RUN DMC) and if they did, it was because they were contracted to only wear that brand gear and footwear. In a exclusive excerpt of The Beastie Boys in Esquire showed Ad-Rock in what appeared to be Nike Flights with a Puma Track suit. Can't say they didn't have the money to match, neither can you say they weren't contracted. Again, if they were contracted, then someone was fired because, Ad clearly didn't match his sneakers with his clothes. Another example may impose, is that one of the members of "The Ultramagnetic MCs" pose outside on a New York City Street in 1989 wearing an Adidas track jacket with some archive Saucony's. Back then and even today, rappers wore Kangol Bermuda hats and Timberland boots; and they still continue to adopt that style today. Even influencers today wear different branded materials and brands to show their individuality. With said, the 'Copy Paste' movement is the new "Just Do it", and people need to adapt to the new swoosh of things when it comes to sneakers— no harm in sticking with what you know just stay in your narrow lane and allow those that want to cross over, cross over— Welcome to the future.