SWAY TV On Amazon Live
Leading A Community Of Live Creators On The World's New Social Shopping Network

SWAY TV, with its founding hosts, Jezlan Moyet, Laura Odegard, Ellie Rivers, Tambi Saffran, Natasha Phillips, Tanya Memme and Shayla Hess has become a leading digital network on the Amazon Live Shopping video platform. Streaming multiple times a day, SWAY TV is providing what has come to be known as "Shopatainment TV". With its mission to inspire, educate and entertain viewers that come to the site seeking shopping inspiration and in many cases looking for deals to fuel their passion to discover great items to buy from Amazon. Replays are available on their site http://shopswaytv.com where viewers can Shop The Show with all the confidence they get from being a customer of Amazon.

The site itself is structured as a new age social network, which encourages creators to garner followers just as is the case with Instagram, Facebook and TikTok. Jack Mitchel, one of the Amazon Live team members who oversees the platform has done an amazing job of curating influencers and encouraging them to create shoppable content for the platform. SWAY TV has been producing content since its public launch in July, 2020 and has become a daily fixture on the Amazon Live content lineup.
The Amazon Live platform presently generates more than 200 live productions per day from its army of volunteer creators. Its content is primarily female-driven and is organized in categories such as Beauty and Fashion, Fitness, Recipes, Home, Health, Pets, Baby and of course Electronics, as Amazon is well known for the best deal in that content vertical. In addition, Amazon regularly produces its own content for the platform featuring celebrities such as Jessica Alba, Martha Stewart, Maria Carey and Chelsea Clinton. Additionally, they have near daily productions featuring their best deals of the day as well as product features available for purchase.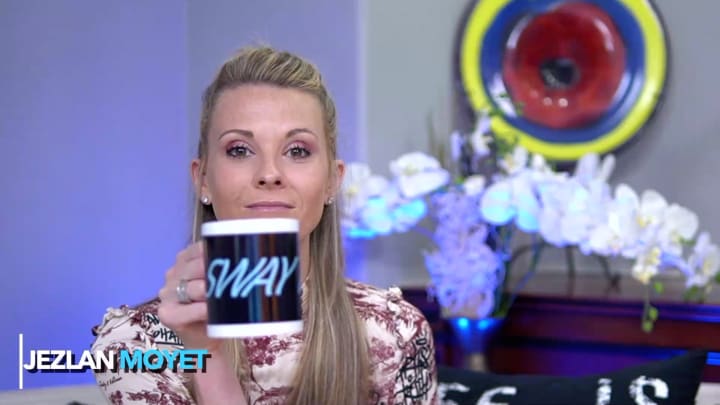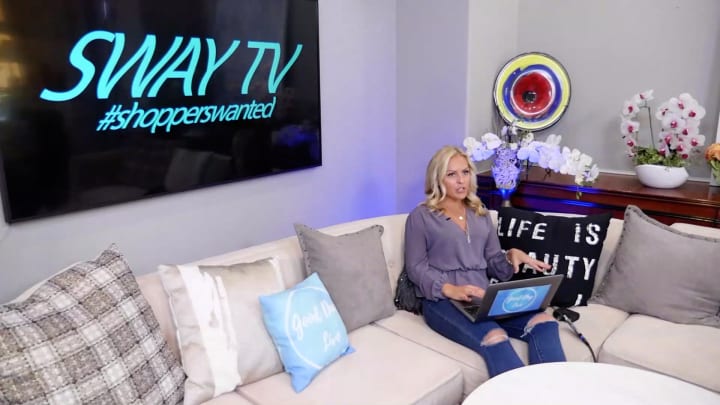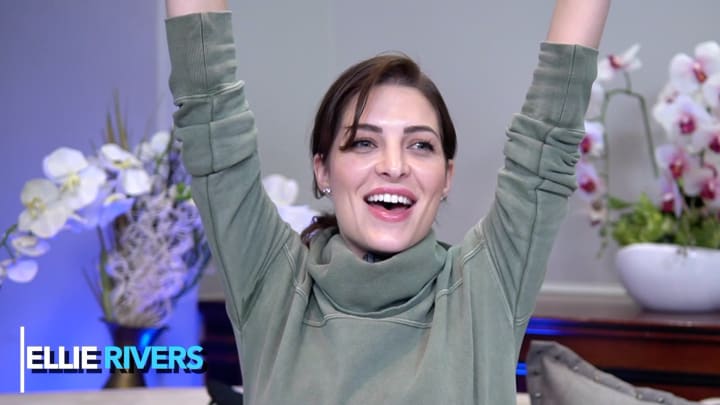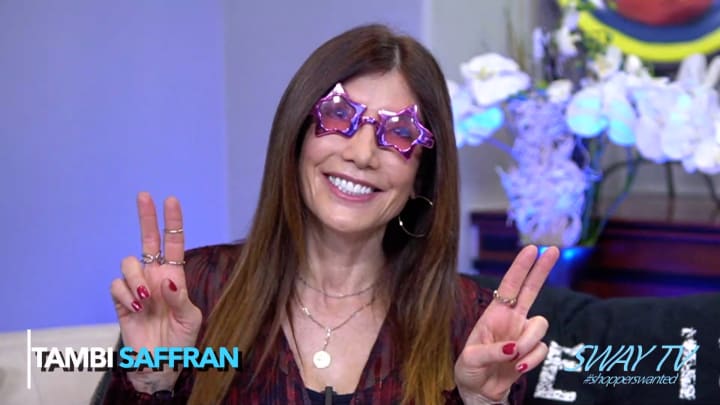 Most recently, SWAY TV has been in pre-production for the first ever live talk show on Amazon Live called "Good Day Live." This show will stream live each weekday and is a lifestyle centric production that has the mission of creating entertaining content for its viewers along with the opportunity to discover new and interesting products to purchase. What Amazon has done with the creation of this platform is to be among the first to offer a digital video content network that has a near frictionless shopping experience, and that alchemy is the true genius fueling the growth of the Amazon Live network. For each production, the SWAY TV hosts carefully curate a series of up to 40 items, which they place in their carousel, and as products are discussed on the show, they are featured directly below the video giving the viewers the ability with one click to purchase the product on Amazon. "The shopping experience is second to none," says SWAY TV producer Andrew Waldman, "with this social network, Amazon has created a first in class digital mall where product discovery and purchase are the truly holy grail of shopping in the twenty-first century."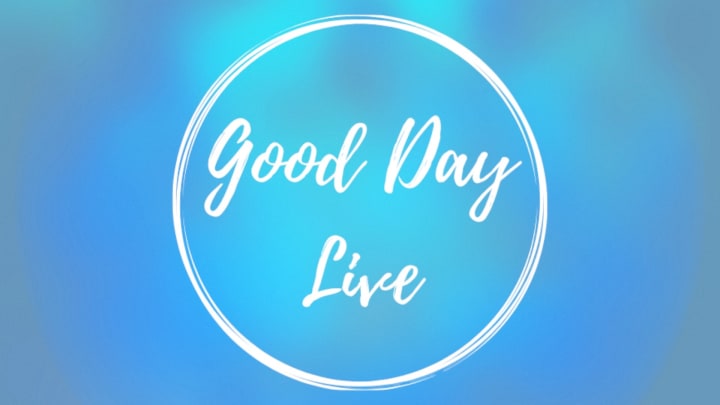 SWAY TV streams typically are live for an hour, but can sometimes expand to more than two hours as one of the features of the Amazon Live platform is that it has a built in chat mechanism where the hosts encourage the viewers to chime in at any time with questions, comments, suggestions and the occasional shout out and the host can extend the broadcast as needed to keep interacting with viewers which is a key flexibility of live streaming that is not available on linear tv as we know it today.
"Given that our broadcasts are live, this interactive functionality really helps foster a true community of engaged viewers and it's that true organic connection I as a host can forge with my viewers" says SWAY TV host Laura Odegard. Shopping is an activity that people like to share with others and Amazon understands this reality like no other, and in creating this platform, they have accomplished a holy grail of sorts in marrying entertaining and organic user generated content designed at providing its customers with product knowledge which creates a truly immersive purchasing experience.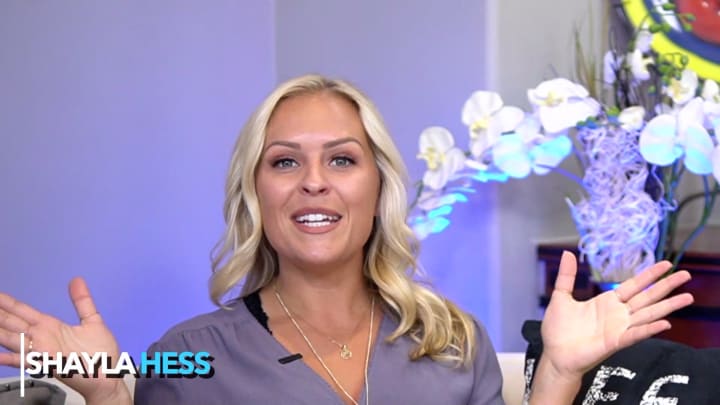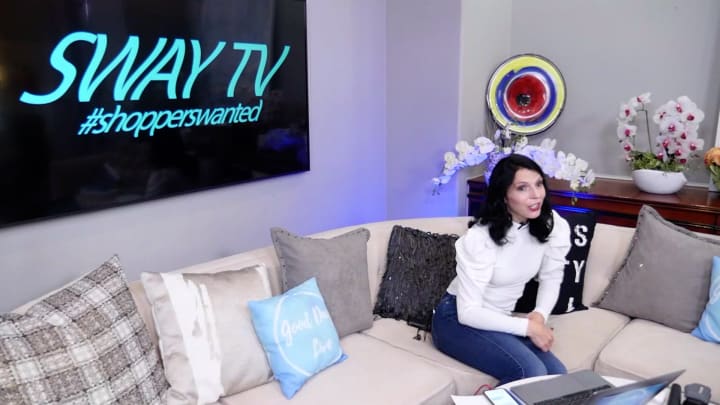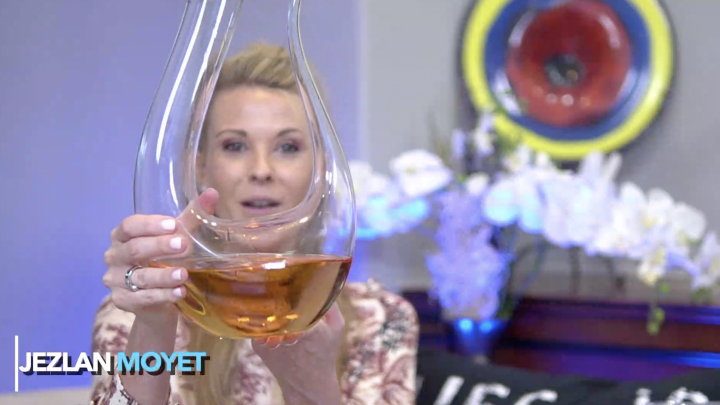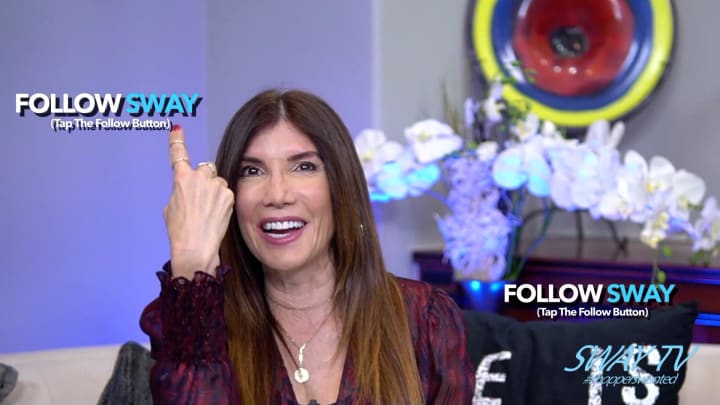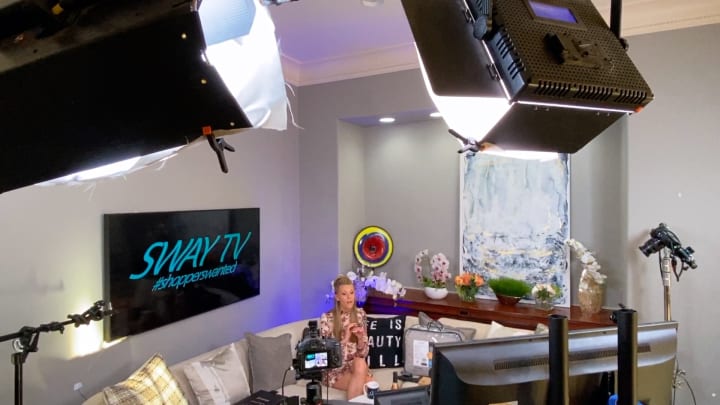 Each week Amazon selects a small number of "featured creators" and they have blessed SWAY TV with those honors on a variety of occasions, the highest of which was for Laura Odegard on Amazon's Prime Day. "I was truly shocked and humbled they selected my stream as a featured creator on such an important day and it validates how my content is positively affecting the lives of others," says Ms. Odegard. SWAY TV host Ellie Rivers, a licensed celebrity cosmetologist, has also been featured numerous times in their coveted Fashion and Beauty featured section. Most recently, on October 29th, history was made again as Amazon featured three SWAY TV hosts, Jezlan Moyet, Ellie Rivers and Laura Odegard simultaneously. Amazon is very judicious about who it selects to feature, and as the top live streamer on the platform, SWAY TV content tends to stand along with the best of the best personalities on the platform.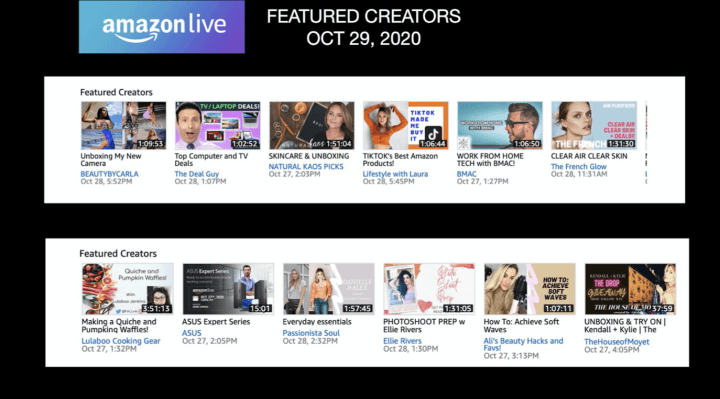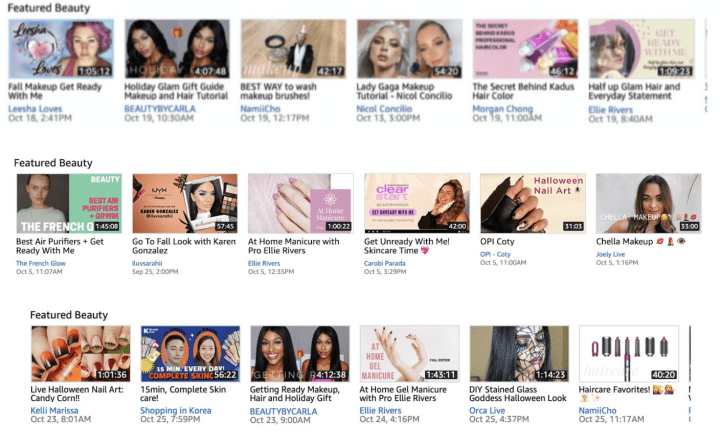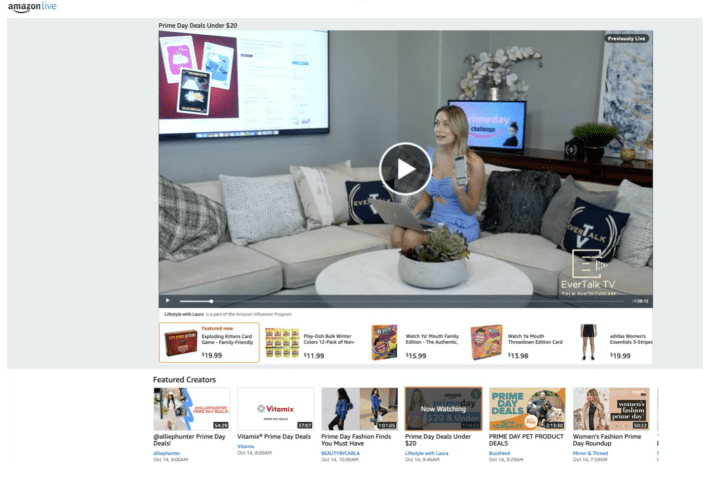 SWAY TV's most innovative production came during the holiday season with the "Twelve Days of Giveaways" series hosted by Laura Odegard. During this period, SWAY introduced their latest innovation on the Amazon Live platform with two original game show premieres, "Battle Shop Live" and "The Carousel Challenge". Each show was designed to be both interactive and immerse viewers into the Amazon Live's shopping carousel and the role it plays in creating a near frictionless shopping experience for the viewer. "Battle Shop Live" featured viewers selecting products sold on Amazon that fit the category criteria set by the host, and had a winner of a prize winner selected from a random draw held at the end of the stream. "The Carousel Challenge" also features a live drawing at the end, but the core driver of this game is to have viewers answer questions in the chat based on specific product selections from the Carousel chosen by the host. Each game show has the goal of bringing on new viewers to SWAY and Amazon Live as well as creating an overall energy to the shopping experience. As an added production element, SWAY had a remote Tik Tok Influencer guest select the winner of the day 11 challenge.
Coming soon will be the latest production from the SWAY STUDIOS team called "WHAT I WANT FOR" and will invite guests either in studio or via Zoom to feature their ultimate shopping list for the selected occasion. The grand prize will be selected at random from the created carousel with special surprise giveaways for the viewers interacting in the chat.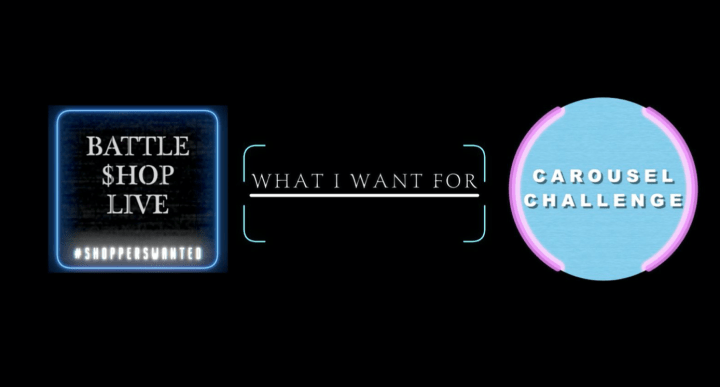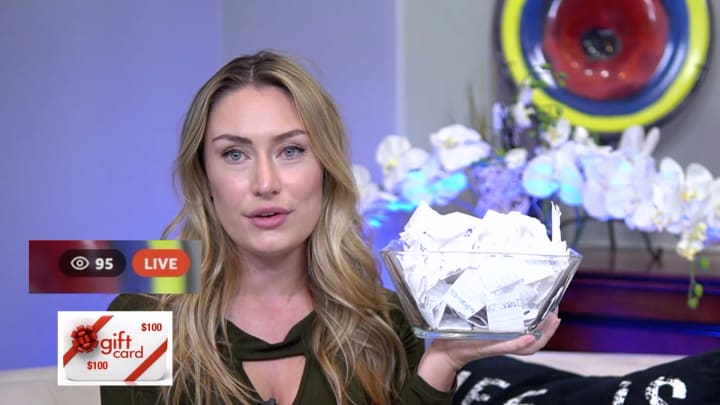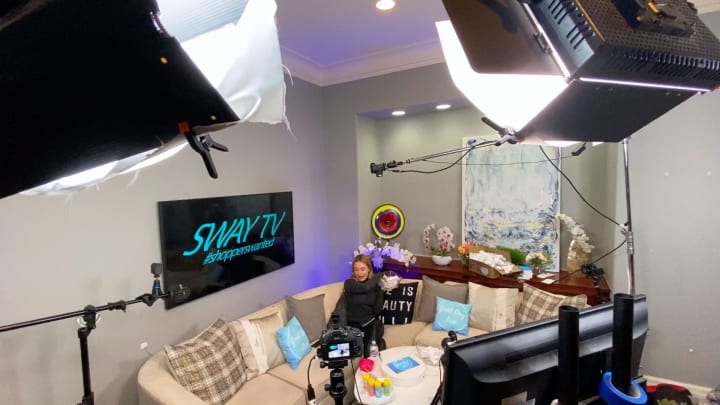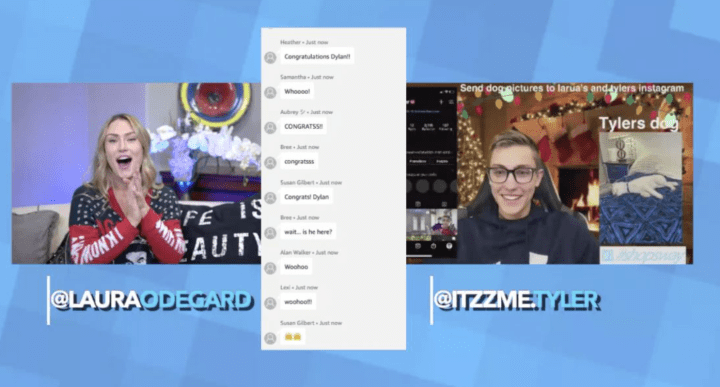 Live video shopping has been popular in China for years and is now beginning to make inroads into western culture. SWAY TV is a true pioneer in this space and has plans to continue to grow along with Amazon Live as well as explore other content verticals it can bring its high quality production, coupled with a unique energy to the interactive shopping experience destined to grow exponentially in 2021 and beyond.