Réalisation Par: Does It Live Up to Expectations?
Reviewing Dresses from the Brand That's All Over Your Feed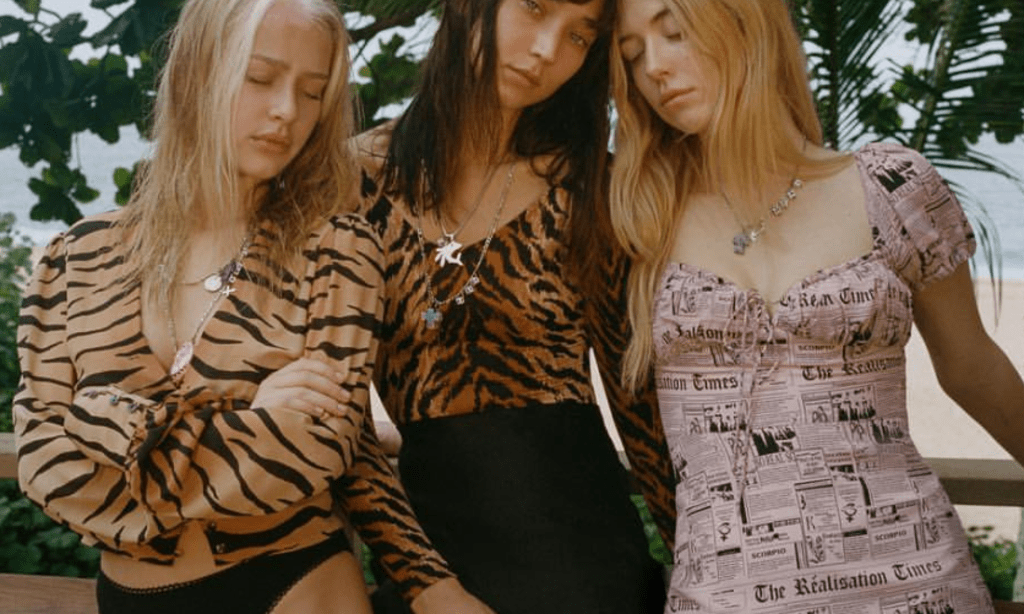 Photo Credit to Réalisation Par's Instagram
Alexandra Spencer and Teale Talbot's brand, Réalisation Par, has been THE thing since its conception in 2015. Réalisation's dresses are having their moment, being adored by influencers, models, and actors.
Obsessed with their iconic prints, intrigued by the allure of their French name, and subject to one too many Instagram photos of girls in the Julia dress, I decided that I must give in to the hype.
The Venus
My first purchase from the brand was the Venus dress in the Red Squiggle print. As a broke uni student, it may not have been the best financial choice, but my decision was backed up by the "IT'S MY BIRTHDAY" justification and the thrill which comes with being the highest bidder on an Ebay auction.
Time stopped when I put the dress on for the first time, because I was absolutely in love. (Yes, I am aware this is highly dramatic. But if loving a dress that I paid big bucks for is a crime—take me to court.) I had assumed that the figure-flattering impression I had seen on Réalisation's Instagram was only a product of their perfectly curated feed of models and influencers. But alas! People of the World Without a Million Followers—this dress worked wonders to my body too. The dress was short, which seems to be a signature of Realisation Par's dresses, but not in the way it felt tacky or cheap. I loved the bustier style bodice, and since there are adjustable cups, it can be perfectly moulded to your body.
I wore the dress out at my birthday celebration this year. I'm not saying that receiving multiple "OMG I love your dress" compliments is a reason to go out and buy the Venus, but perhaps consider it! Apparently, I was angry + stressed + anxious all night, but fortunately this did not stop me from filling up my camera roll with 100s of photos wearing the dress. See—priorities.
Devon Lee Carlson has rocked the pink Newspaper version which has tempted me to try this colour too.
The Kate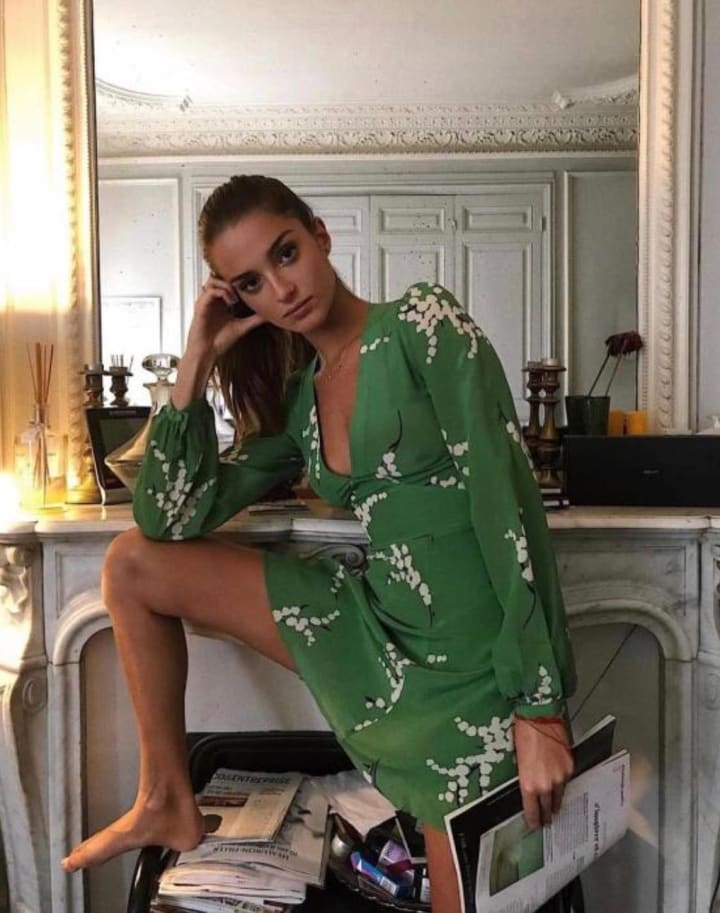 It's an addiction, I wanted more. More of this feeling that I have reached the level of trendiness which comes with a verified Instagram account.
My second purchase—and I refuse to say last because I have a huge wishlist—was the Kate dress in Summer Loving Green. This one is a slightly older style of Réalisation's, but I feel like the cult aesthetic of the label means that it is still very much in fashion. Due to this, it was also a lot more affordable than the Venus dress.
I actually bought the Kate dress in a size bigger than I would usually buy (legend goes that Réalisation Par dresses run small), which meant that the dress fit well but was a little low-cut. Made from silk, I was totally obsessed with the quality and the beautiful green colour. The fabric also cinches you in at the waist, which is perfect, because I am sure other people share in my struggle that most dresses are only made to favour one half of your body. That being said, I'm not sure if this one wowed me as much as the Venus, but it is still an adorable piece!
But "hey," I hear you say, "your review is lacking any anecdotes about those international shipping fees!" Luckily, I actually bought both of these on Ebay! Crisis: averted. Conversion rates: avoided. I have also seen the majority of Réalisation's products floating around on Depop for a cheaper price, so for Aussies like me, I would recommend that. Alternatively, if you simply can't get enough of their designs, you could rent/hire—which is more sustainable too!
So yes, after trying out and LOVING two of Réalisation Par's dresses, particularly for the unique prints and the flattering silhouettes, I am definitely considering buying another gorgeous piece of clothing from them.