PolaroidRED
madeinchynna1991.tumblr.com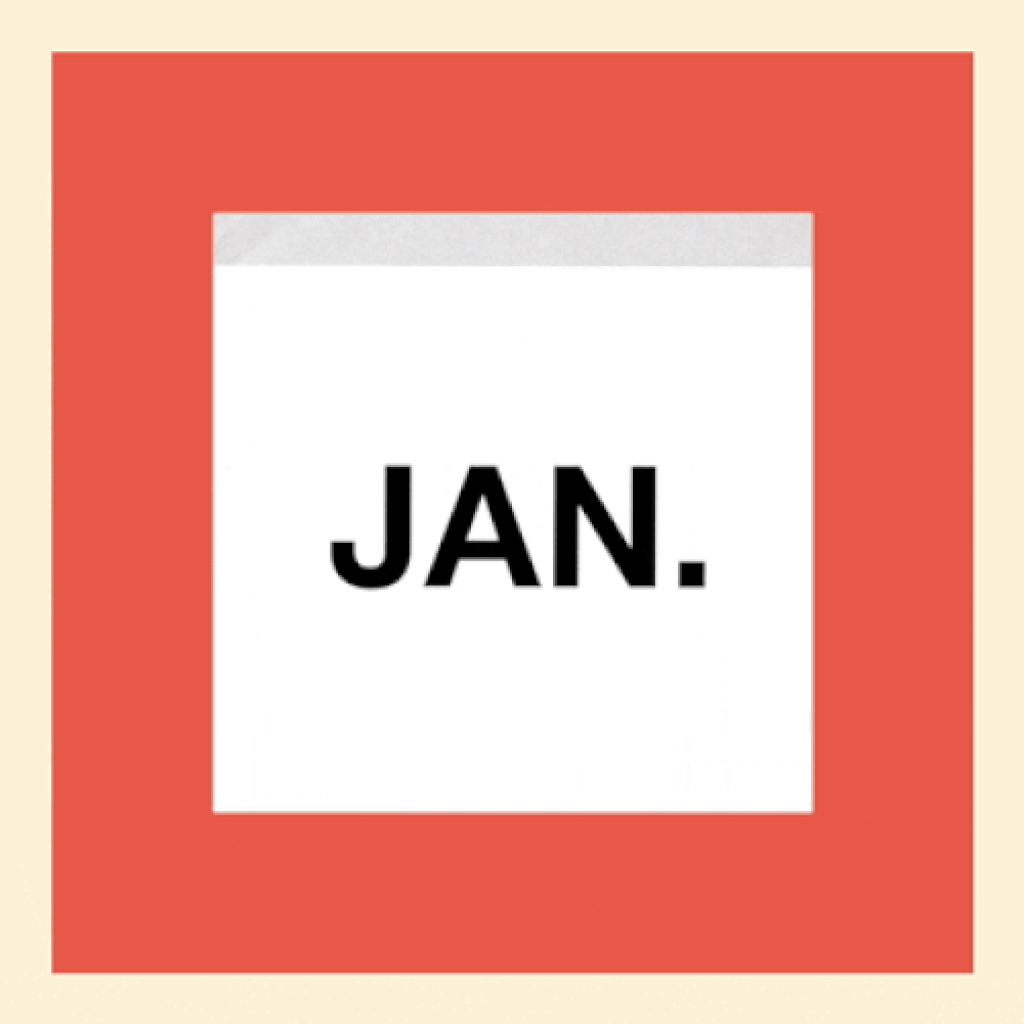 It's finally February 2020. It really seemed as though January was two months long to be completely honest. With the transition of the holiday chaos and things just winding down I never thought February would get here.
Nonetheless I interpret 2020 is the year of vision.
Nothing but executions of visual ideas. I just feel it in the air.
With the start of my first blog of the new year it honestly gets no better than me actually finding a location that coordinates with my outfit.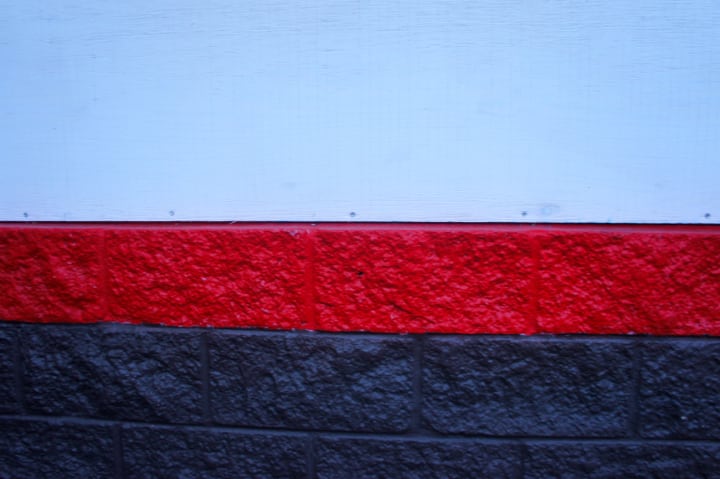 Aesthetic goals right?
People often ask me how do I go about finding outdoor locations to shoot at. Honestly I feel it is by luck and the demographic of where you live at. I will say though if you live more in an area that is prone to have more opportunities for artists or a more entertainment area that attracts people you can really luck out and find some dope walls with graffiti, art, colors, etc.
In the general gist of things if you are lucky to have a lot of free time on your hands i'd say to just make a day where you are dedicating it to searching for locations to shoot at. However if you are a creative like me who has to work around a full-time job schedule (bummer right..lol) then it is best to just look around while you are already out running errands. It makes it much less of a hassle and who doesn't want to save on gas if you can help it?
So about my outfit...
It seems as though it is an ongoing thing with me where i'll purchase clothes and don't blog about them right when I get them. haha. I guess I been looking for the right time to wear them. This red zip up Polaroid jacket that I purchased from Forever 21 is about a year old. Literally my first time wearing it. I knew as soon as I seen this fashion thread that I had to add it to my collection of red tops. I really think I have more red tops than any other color. I can't be cozy without a hoodie to layer underneath.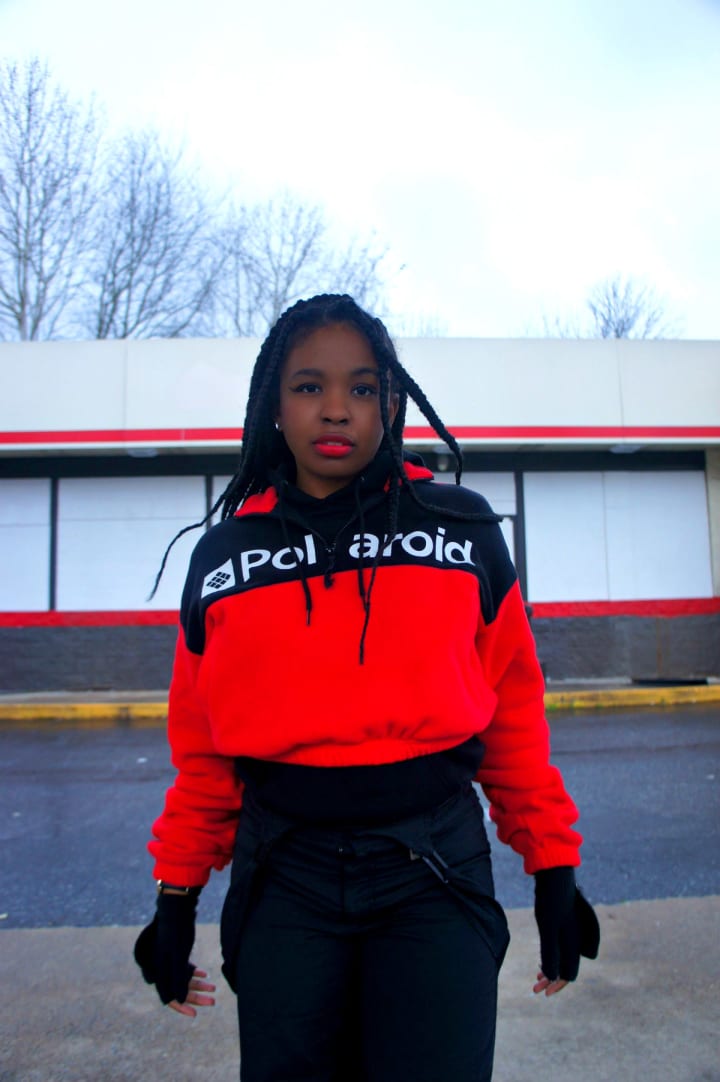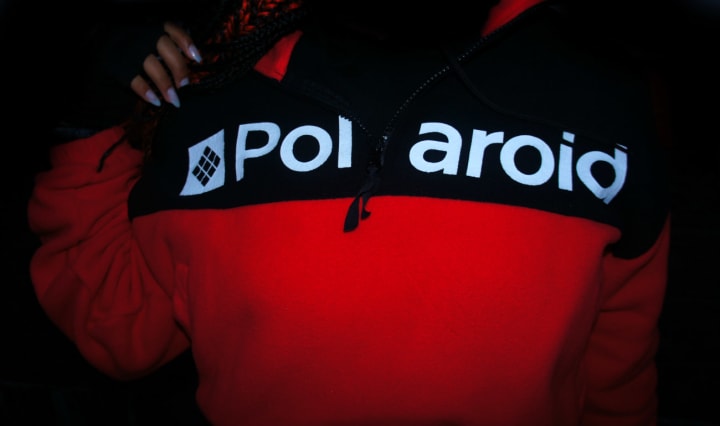 Now as far as the black wind pant overalls my boyfriend ended up getting those from Goodwill if i'm not mistaking. They ended up being a smaller in height for him to wear so I took it upon myself to wear them to complete the outfit. Such a steal!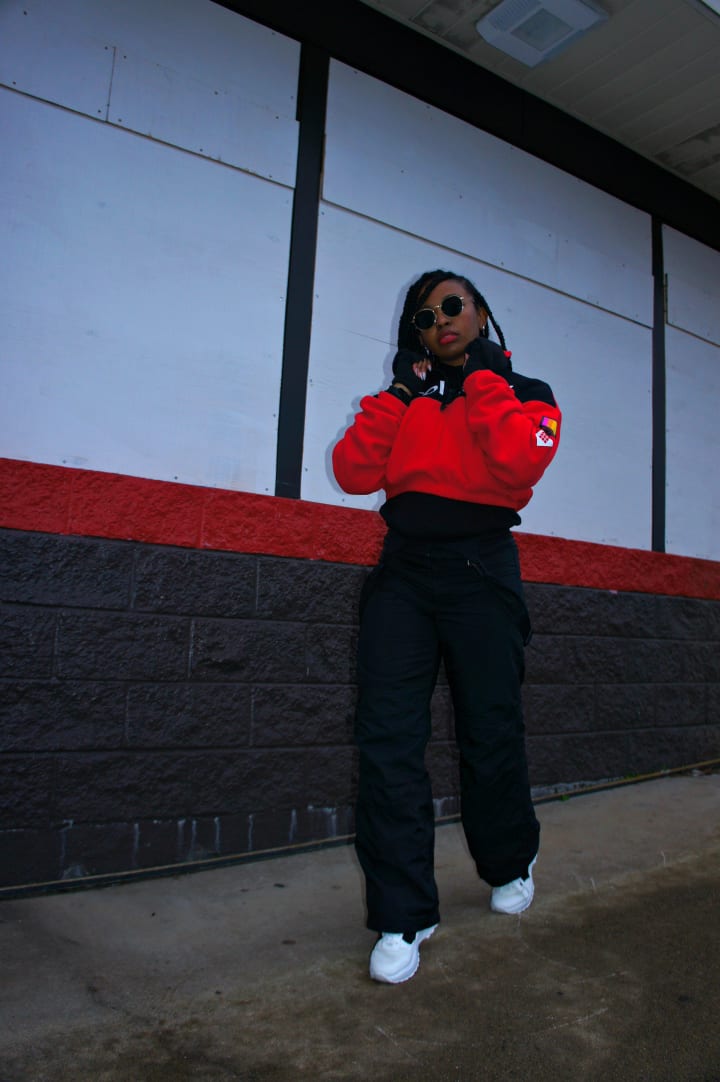 It was cold outside the day of this blog shoot and I was determined to have these photos taken for you guys but with that I wasn't going to have my hands cold in the process. Plus I felt these black fingerless gloves would complete the look. It gave it a slight edge to my fit.
Beforehand I did have my black boots on but my boyfriend suggested that I wear my white platform sneakers from Rue21 because they would add a good bold pop to my fit. He was right though. I like how the complete look went together. I literally feel like all I am missing is a snowboard and some sun tinted glasses to hit the slopes that are located nowhere near where I am located at lol.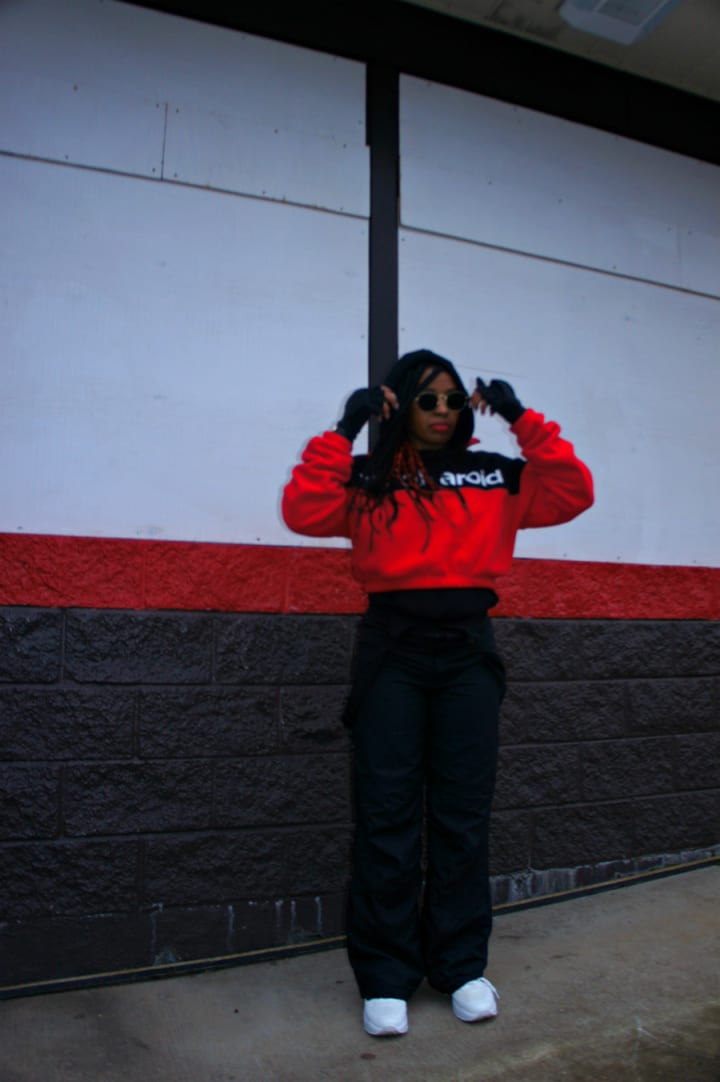 Wishful thinking..Maybe one day i'll actually be able to go snowboarding. In the meantime i'll just use my imagination while continue playing cool boarders 3 on PS.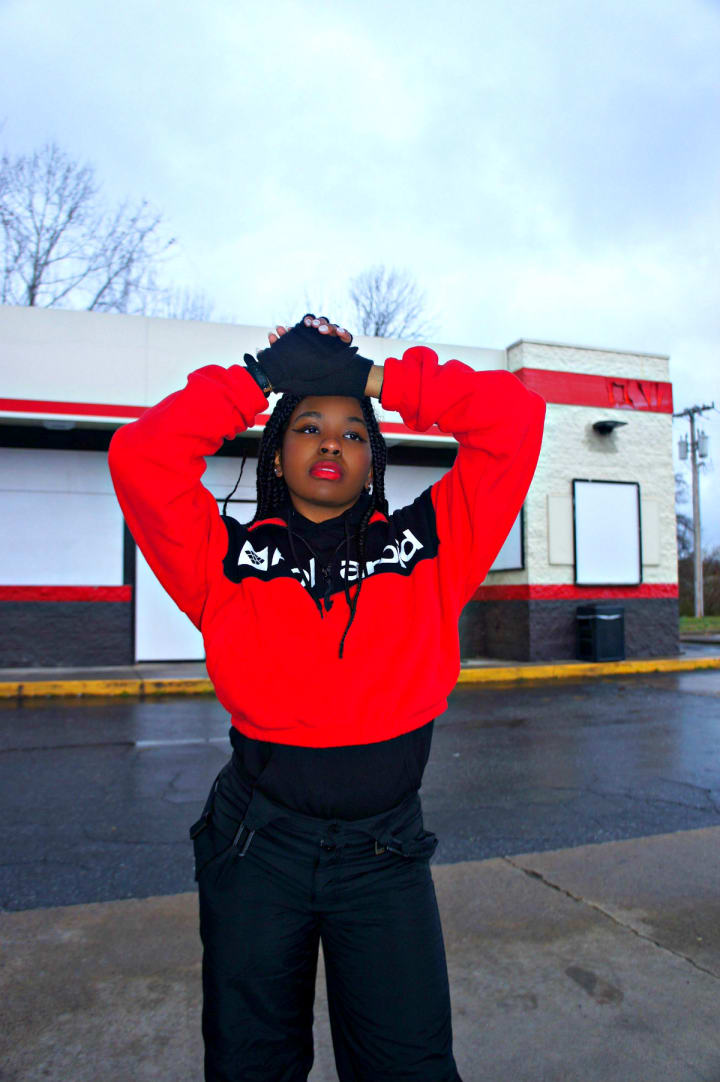 I am open to all colors of the spectrum even though you will rarely catch me in pink and purple. I'm just joking, but really though it literally has to be some type of special occasion for me to even consider. My resolution of this new year is to see how creative I can be with my color palette. Branding is everything. When people tell me when they see red and black that they think of me I feel as I have served my mission on this earth.
I'm excited for you to see the looks that I have came up with!
In the meantime... You can stay up to date with my fashion/art on:
IG: chynnaken
Blog: madeinchynna1991.tumblr.com
LOOKBOOK: lookbook.nu/madeinchynna1991
Photographer
IG: xtrextrex