My 10 Unorthodox Wardrobe Staples from the Past Decade
There isn't a white button-up shirt on this list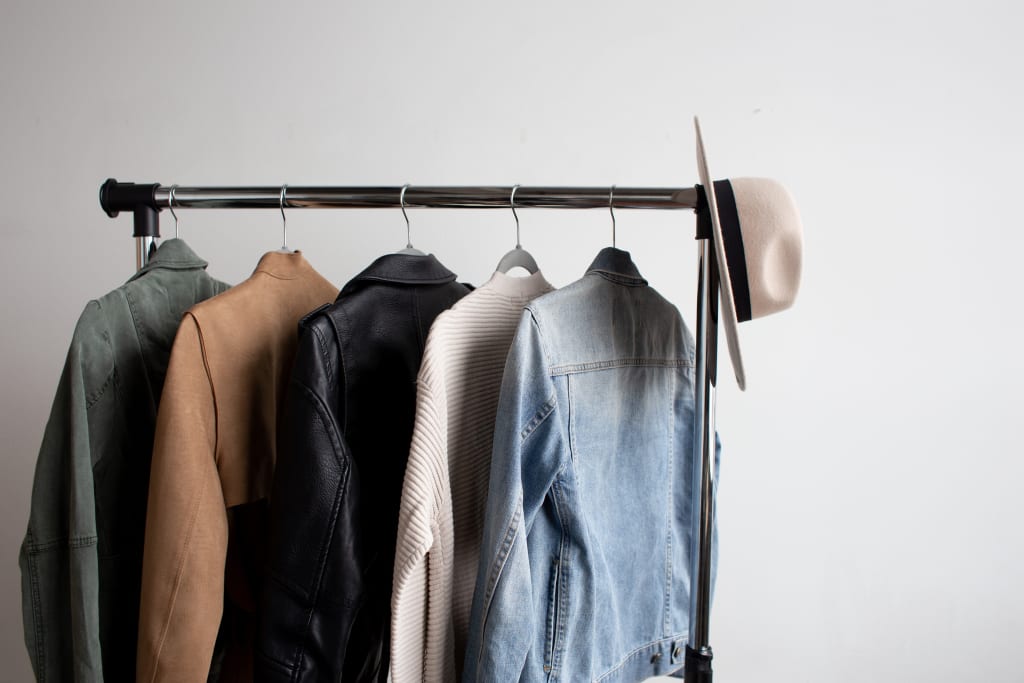 Fashion seems pretty cut-and-dry. The older you get, the more your taste evolves and your closet reflects that at different age points. I'm currently 25 and my style has changed in the past decade but some common themes have emerged. Here are 10 wardrobe staples that have held over the past 10 years that aren't the typical "Wardrobe Essentials" list.
Green Dresses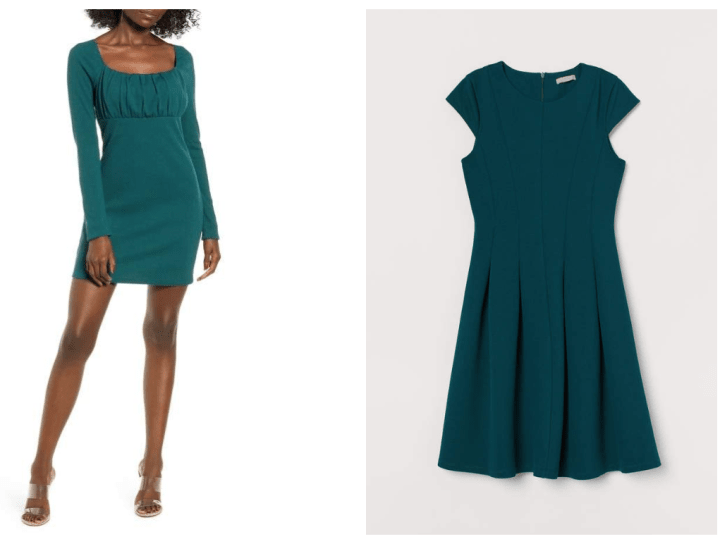 Past: I had this bright green boho peasant dress from Marshall's that I wore throughout high school. It had a drop waist and it reminded me of Peter Pan with its drawstring collar. Green is a great pop-of-color that pairs well with most other colors without being obnoxious. I wore it with everything and eventually demoted it to a nightdress when it shrunk in the wash and was too scandalous for teenage me to wear.
Present: I currently own a green short-sleeve dress. The biggest shift between 15-16-year-old me and 25 year old me is the cut of the dress. It's structured and fitted in the typical skater dress cut. I love it. It's great for dates, interviews, anything that needs a dose of formal. I've worn it to interviews with a jacket and tights and pointy-toed flats.
Black Faux-Fur Jackets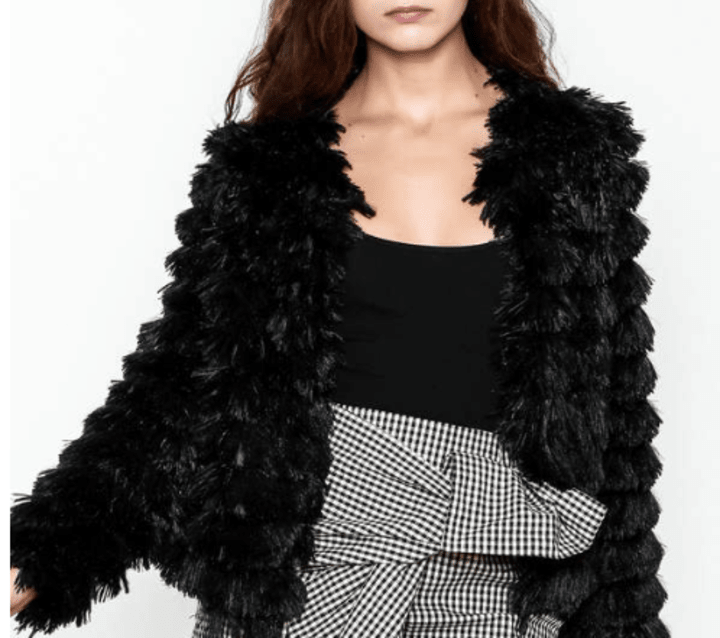 Past: I have a distinct style memory of going to the ballet with my parents as a kid and I was wearing a black faux-fur jacket, a black dress, and black Mary Jane flats. I remember swishing around and feeling fancy.
Present: I obtained a black faux-fur jacket in a Stitchfix box (you get a $25 credit if you sign up through this link!) and I, once again, feel fancy. It adds a layer of texture that makes all-black outfits more interesting. I have worn it with - you guessed it - a black dress for a holiday party. I also like using it for "edgier" outfits than I did when I was younger, such as with a plaid skirt and black long-sleeve embellished T and patterned tights. I did wear it to a rowdy puppet show so I still like wearing these black faux-fur jackets to art events.
Mary Jane Shoes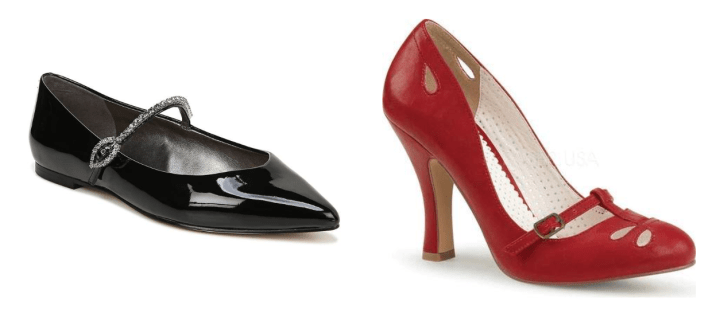 Past: Like above, the distinct style memory is tied with an all-black outfit and going to a ballet for the first time. The flats were patent leather and the pinnacle of "fancy" to me as a kid.
Present-ish: I bought a pair of red Mary Jane heels at a TJ Maxx as a late teenager. They became the heels I wore to prom with a black ruched one-shoulder dress and silver statement necklace. I also wore them with jeans. I was super into them. I still have these heels and wore them most recently to a work holiday party with a Betsey Johnson black lace dress that I got at a consignment store for $8 and above-mentioned black faux-fur jacket.
Plaid Button-up Shirts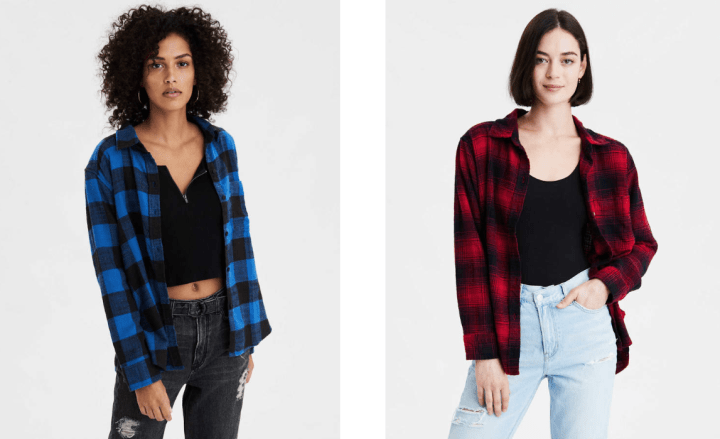 Past & Present-ish: I accumulated three plaid button-up shirts from Hollister/American Eagle in high school. Two blue, one red. The cost-per-wear on them is probably 1 cent now. I totally get why Silicon Valley types wear plaid button-up shirts. It's just serious-but-fun enough.
Red & White Striped Tops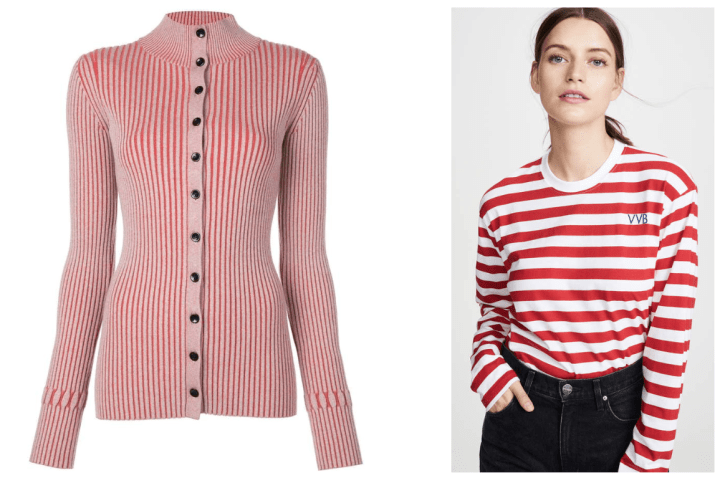 Past: I have a clear affinity for patterns. There's an awkward photo of elementary school me on Picture Day wearing this red/white striped cardigan. Stripes on cardigans will always bring me joy. It makes the somewhat boring cardigan more interesting. I would also always steal my cousin's black-and-white striped cardigan.
Present-ish: I have a red-and-white striped Hollister long sleeve tee from high school that I still wear constantly. Striped long sleeve tees + jeans + flats = easiest uniform ever.
Tangent: Now that I think about it, I actually still own quite a few clothes from Hollister/American Eagle. While their business practices are questionable on the sustainability side, their clothes have held up for a long time for me. Most of the items that have remained in my closet over the course of 6+ years from those brands are all 100% cotton. Natural fabrics hold up better over time than polyester/etc.
Peacoats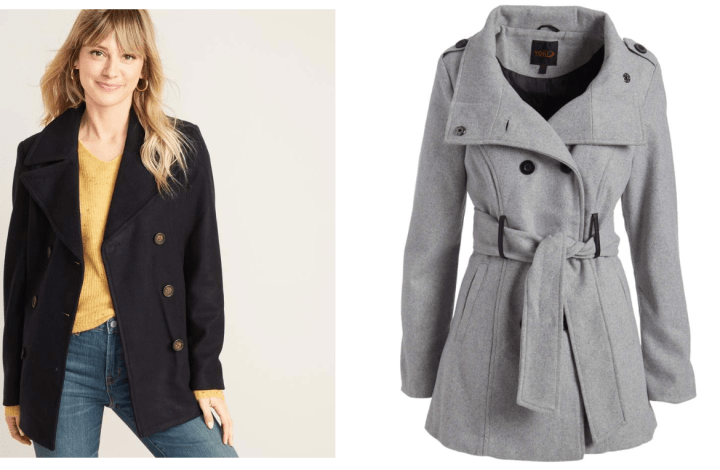 Past: I had a black cropped Old Navy peacoat that I wore throughout middle and high school. It was almost a swing jacket with how cropped and boxy it was. While I was a big fan of the buttons, I disliked feeling constricted by the sleeves.
Present: I like longer peacoats/trench coat-hybrids now. They're less likely to show the hem of what you're wearing underneath it. They're also less stiff to move around in. I've worn my current gray peacoat with a black sheer-dot blouse and jeans and pointy-toed flats with a mixed-metal fringed statement necklace. The coat adds a nice touch of structure.
Cross-Body Bags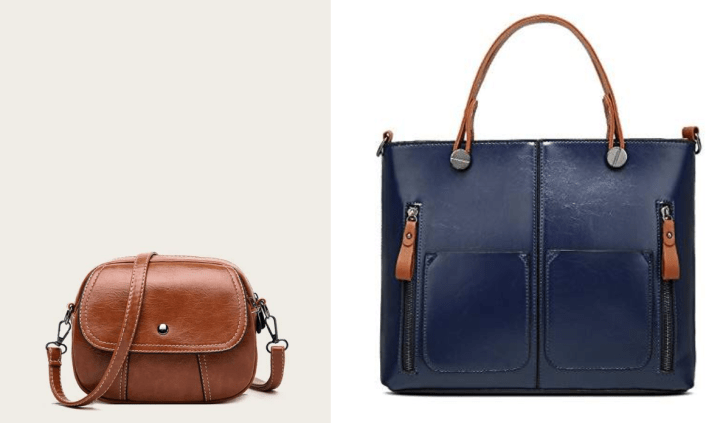 Past: I had a small brown cross-body purse from Forever 21 that died after a few years in high school. The whole concept of cross-body is super convenient. I wasn't a big fan of the brown but I did wear a lot more earth tones back then. It did its job in convincing me that I always need a cross-body bag in my life. Cheaper accessories allow you to trial a silhouette/color/etc. and then upgrade to something longer-lasting and higher quality.
Present-ish: I got a navy/white cross-body satchel from Coach with brown accents in college. It's still going strong. The almost formal-collegiate look pairs with any tone of outfit. I don't feel weird wearing it to a job interview. Navy also goes with a lot more in my closet than brown did.
Orange Blouses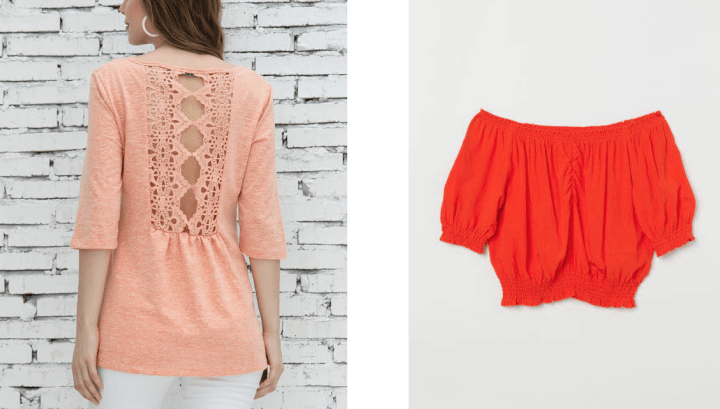 Past: In middle school, I would wear this tunic that was, in retrospect, kind of horrendous looking. I just liked the idea of orange. It reminded me of Sailor Venus.
Present: I have a blood orange peasant blouse with black eyelet embroidery on the ruffled sleeves that I need to replace. It's completely washed out and I have probably worn it over 50 times. It's a fun thing to wear with denim shorts, jeans, etc. On the beach, on a date, in a house, with a mouse ...
Black Floral Dresses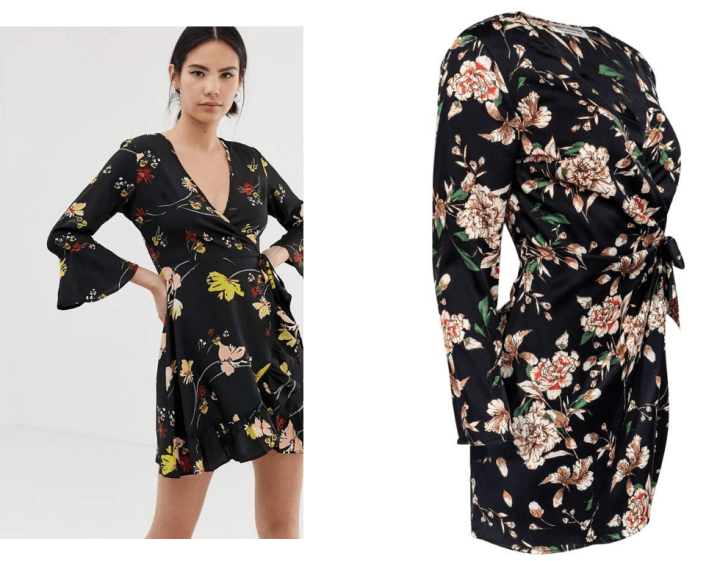 Past: In childhood photos, I had a bowl cut and a black dress with a bright vegetable/floral print on it. Dark florals were a nice in-between state. It's a black dress so it's formal. It has florals so it's fun. It's black and has florals, therefore, it's season-less because you wear black in fall/winter and florals in spring/summer.
Present: I still abide by the same principles. My current sleeveless mock turtleneck black floral dress doesn't have the same effervescence as my huge poofy dress of past years. It still speaks to me. I've worn it with tights and flats to interviews and happy hours. This entire post could be summed up as kid Shar but for grownup occasions.
Little Blue Dresses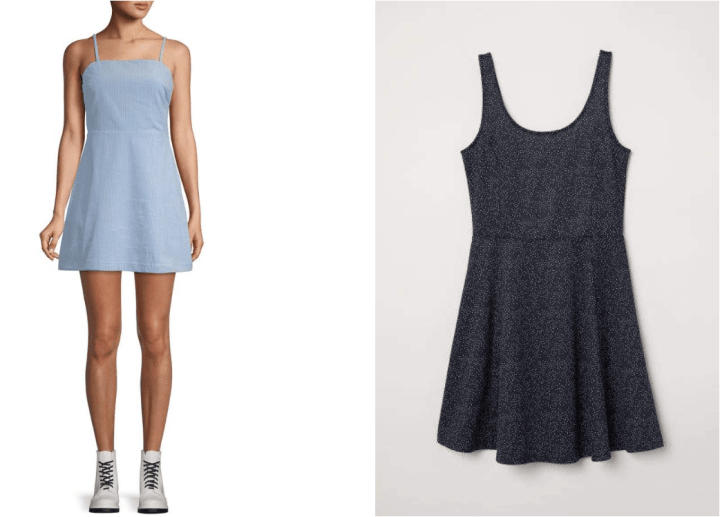 Past: I had to do a photoshoot as a middle schooler for some awards thing. I wore a light blue/aqua-ish wrap dress that I bought at the Macy's Juniors section for it. It went well with my skin tone. I'm still actually looking for a dress in that color shade and cut.
Present: I have a dark blue textured long sleeve dress with a cutout back that I have worn to past holiday parties along with silver heels. I'll probably wear it for a NYE party at some point as well.
What are some of your unorthodox wardrobe staples from the past decade?
Let me know what they are, as well as any distinct style memories you have attached with them! I always love hearing from readers and getting feedback. Please feel free to tweet me. You can also reach me by DM on Tumblr/Reddit.
Like what you read? Send me a chai below or at ko-fi.