Photo by Mnz on Unsplash
In the first part of this series, we covered the 8 basic pieces that every man should own. Now, let's build upon that and take a look at the occasional wear, functional items, and accessories that will make up the rest of your wardrobe.
Jackets
I didn't cover jackets in the first part for a specific reason. You need jackets that fit the weather and surroundings. So let's do this!
Sunny climate
If you're lucky to live in a warm climate, where temperatures hardly touch the freezing point, you don't really need a plethora of jackets. A light one to throw over your t-shirt or Oxford when it gets a little chilly will be fine. In this case, I'd either suggest a lightweight bomber jacket in navy or black or a denim jacket. Both will add a great layer to your outfits, as well as keep you warm on a cool night. They're also both stylish and timeless pieces that have been around for ages and will be for many more. Other colorways to look for are dark green or burgundy.
A recent favorite of mine and the fashion world, in general, is an overshirt in a thicker fabric. That will also work great as a light jacket.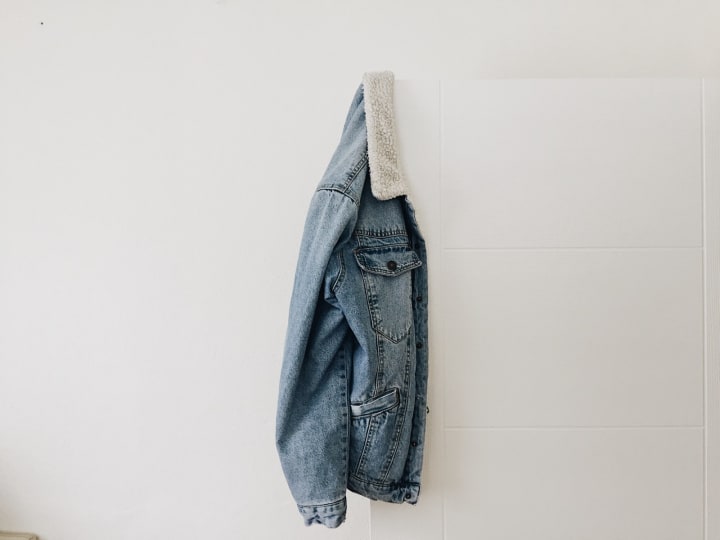 In addition to those light jackets (one will totally suffice here), you need something a little more formal or dressy in my opinion. For this, my favorite pick is a lightweight coat. I'd prefer a navy, dark grey, or camel overcoat with a length to about upper or mid-thigh depending on your overall height. Fabrics could be a wool-blend, pure wool, cashmere, or even a rain-proof material if the weather dictates it. Pick and choose!
A little freeze
If you live in a climate that does bring temperatures close to the freezing point a few times a year, you probably need more than just those light jackets mentioned before. In this case, I'd either go for a thicker bomber jacket or a light puffer jacket, real down or faux. You'll find both in rain-proof variations, great for places that get the occasional showers. Stick to the aforementioned neutral colors.
Additionally, get a nice-looking wool overcoat in navy, charcoal, or camel. Even a classic pattern will look great here, but solid colors are never going to go out of style.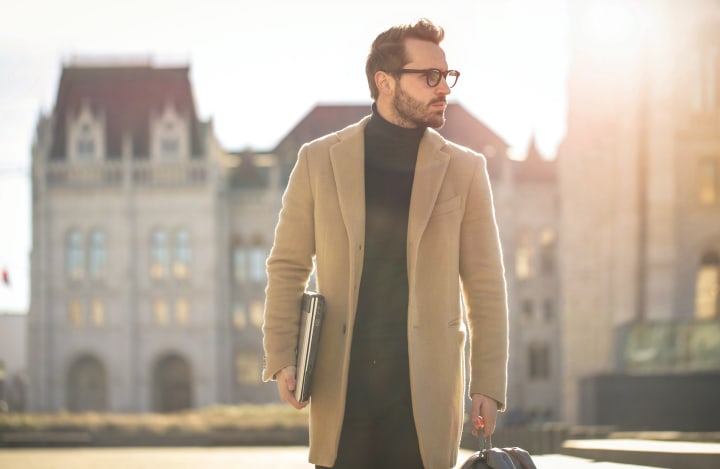 Wintertime
In places that get a pretty good winter for a couple of months during the year, you will need thicker layers, obviously. I live in Germany, winters can get pretty chilly here. And wet. The perfect fit for this is a long puffer jacket in black, navy, or dark green, similar to a parker. Rain-proof and warm with a length to upper or mid-thigh. Another great option or addition is a heavy overcoat, either in wool if rain isn't too much of an issue, or in a rain-proof fabric.
Antarctica
For anything colder than the aforementioned climate, there is pretty much no need for any "stylish" outer layers. Just make sure to keep warm at any time. A thick, heavy parka will do wonders.
Jackets I didn't mention
There are a few jackets that I didn't bring up here. First and foremost the leather jacket. While it's certainly a classic and timeless piece that looks cool on so many guys, it's a harder one to get right. In my book, it doesn't really count as a basic. For an advanced wardrobe, however, it's the perfect addition. The same goes for suede. I'd prefer a black or brown leather jacket in a bomber style, or a biker jacket, but that's even harder to nail.
I did not mention blazers or sport coats, because I don't think of them as jackets, although they can be worn as such. I don't own one either. But if you wear more formal or smart casual looks often, it's a great piece to have. Just nail the fit (you'll probably need a tailor) and get a neutral color.
Purely functional items like raincoats are missing on this list as well. On the one hand, I think, most stylish options (like bomber jackets or coats) can be found in rain-proof fabrics. On the other hand, if you really need a raincoat every day, style is not the most important consideration. Just get something high-quality and durable.
Pants, the second
I already hinted at those in part 1, but all men nowadays need a great-fitting pair of joggers. To lounge around at home or to run quick errands. Don't think of good old sweatpants, think of tailored, well-fitted trousers that happen to be joggers.
Another missing piece is a pair of shorts. While I don't necessarily think they're essential for an everyday wardrobe, they're certainly a must for working out. Pick what you need: A dry-fit pair if you work out a lot, a pair of swimming trunks if that's a big hobby of yours, a soft pair for lounging around in the summer, or a pair of chinos shorts if you like to wear those out in a very hot climate.
Shoes, the second
Once you've covered the basics, mentioned in part 1, you have a lot of options to expand your wardrobe with seasonal and functional footwear.
Boots
Whether or not you already chose a pair of boots in part 2, these workhorses are always a great option. A pair of Chelsea boots, work boots, or Chukka boots look amazing on every man. Get a brown pair if you wear navy a lot, get a black pair if your wardrobe mainly consists of black, grey, and white.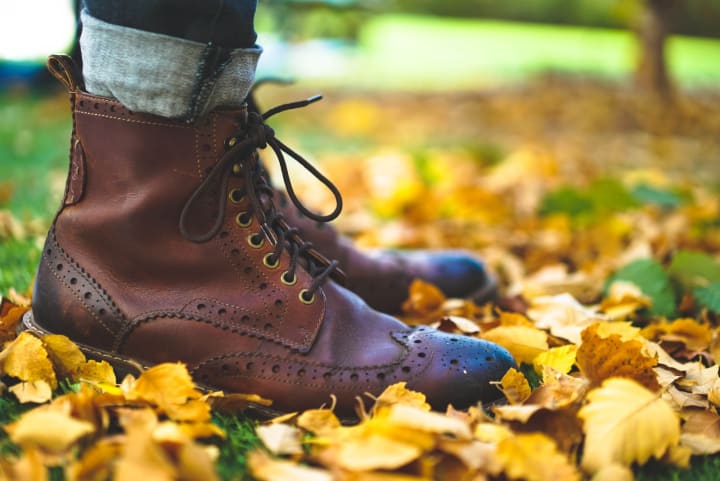 Trainers
You might need a pair of everyday trainers or gym shoes. To run errands, or work out. These can be anything, plenty of styles are trending right now. You'll find something you like, no problem.
Suits
As mentioned in part 1, some of you need a suit. Stick to classic solid colors like navy, medium grey, or charcoal, look for a slim fit, and get the length of the blazer right, the sleeve length matters, too! With that suit, pick a clean dress shirt in a solid color like white, light blue, or light grey. For more advanced people, a light pattern like dots or stripes will look great as well.
Just don't overdo it and don't mix and match patterns.
Underwear & socks
This is going to be a quickie: Get a few pairs of boxer briefs in black and navy. Add a few pairs of dress socks in black, navy, and charcoal, and a few pairs of no-show socks in the same colors. 
For really cold weather, you might want some wool socks and long underwear.
Accessories
Accessories are a huge topic. A lot of items fall under this category. Let's start with a broad overview.
Belts
Sunglasses, glasses
Hats, beanies
Scarfs, gloves
Ties, pocket squares
Watches & jewelry
even backpacks, bags, etc.
Belts
We'll begin with an easy one: Get a brown and a black belt for your navy and/or black pants. Stick to elegant, minimal belts - no (big) buckles. And no logos. Clean and simple.
Sunglasses
Boy, that's a topic worth its own article. You need to be aware of your face shape to pick the right glasses, to begin with.
If they're too narrow or too wide for your face, it just looks off.
Whether to pick round glasses or more squared ones also heavily depends on your face shape. I can't go into detail here, just google it. You'll be amazed.
Do pick either a tortoise or a black pair, again depending on the color of clothes you wear most often. The classic styles will be your best friends: wayfarers and aviators.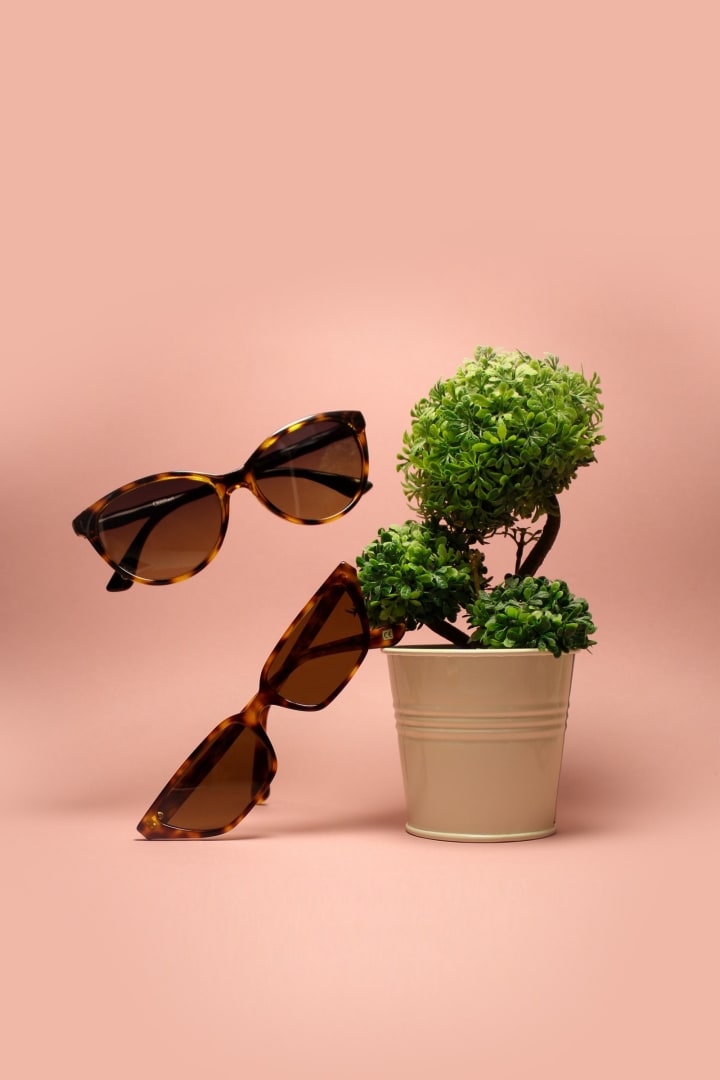 Hats & beanies
If you like wearing hats, get a nice trucker cap, simple clean without big logs, in a solid color, preferably. And add a cool wool beanie in a solid color. You can experiment with brighter colors here in my opinion. I have a dark red beanie.
Scarfs & gloves
If it's cold where you live, you need both. Get a color that matches or complements your beanie.
Ties & pocket squares
For a suit or a nice sport coat, you need a tie (or bow tie if that's your thing). In the beginning, I'd always pick a solid color. Dark grey goes nicely with a navy suit. Dark red is a classic option. Navy with navy does look pretty great as well, especially if you choose a knitted tie. Black works well with grey suits.
Pocket squares are a perfect little detail to elevate every suit. Here you can go a little nuts with patterns or even colors. Or play it safe with a solid color that complements the suit or tie. Another little detail that's worth thinking about is a tie bar.
Watches & jewelry
Another big topic. The most important thing: Don't overdo jewelry. Just a few men get away with that. Most of us won't. For the majority, a wedding band or a ring, in general, is enough.
A watch on the other hand is an essential item that every man should take seriously. Every outfit is elevated by a classic timepiece on your wrist. A clean, elegant watch with a brown or black leather strap does the trick for most guys. But you can opt for so many great styles and finishes.
The devil is in the details.
Backpacks & bags
Pick a nice backpack. Elegant and minimal, no crazy colors, no big logos. It can be leather or canvas. If you're wearing a suit, don't wear a backpack! You'll need a briefcase for that. Brown or black (faux) leather.
If you're planning the next trip, you'll also need a nice weekender bag. Again: brown or black, leather or canvas, simple and clean. It's not rocket science. For longer trips, you'll need bigger luggage, but I don't think that style is important in this case. Look for durability and ease of use.
Finito
That's it, there you have it. A complete wardrobe, from top to bottom, including the accessories. That's pretty much all I have. And I've never needed anything else. Except for my kick-ass superhero costume for extra special occasions.
Read part 1 here:

Burk
Writer, content creator, designer & linguist. I write about life lessons, menswear, social media, tech, nutrition, fitness, health, self-improvement, psychology & more. Connect with me & get some free stuff: burkr.de
See all posts by Burk →