How to Rock Double Denim!!!
Is it still a crime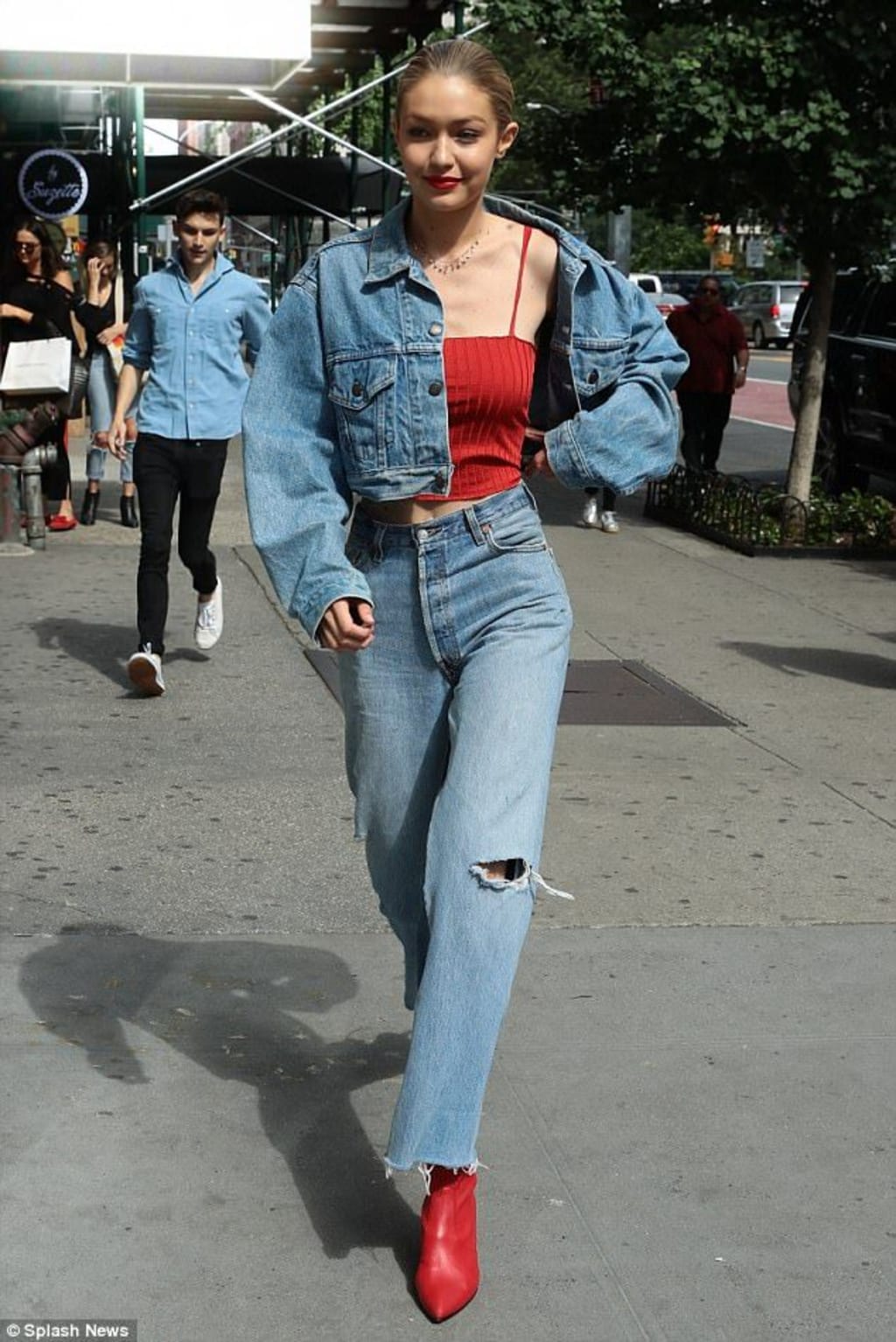 For years double denim has been seen as a fashion crime, something which is frowned upon and should never be worn. However, with our forever changing world of fashion and more outgoing society, have we finally reached a time in this life where such an absurd style is now accepted?
Denim is a staple piece is anyone's wardrobe. From the young to the old, or the girly to the edgy, denim is a material worn by everyone, everywhere. Jeans, jackets, and shorts are the most popular among this basic yet stylish fabric—but should they be warn together?
My opinion? I LOVE DOUBLE DENIM
This chic style is very versatile and one i think everyone can pull off as there is an array of different ways to dress double denim. My fave is with a matching cropped jacket and jeans, such as the outfit warn by the beautiful GiGi Hadid above. Mom jeans and distressed denim cropped jackets are a DREAMMM to style together. No matter the situation, they can be paired together, dressed up with a pair of heels and a bag, and dressed down with a pair of chunky trainers. In addition to this, any colour will go with denim. If you feel as though the matching jacket and jeans would already be bold enough, this look could be beautifully styled with a pair of plain white trainers and a plain white crop top. More girly? a luxurious cream turtle neck jumper would look amazing with this look finished with a pair of cream boots and tote bag. As i said, denim will go with any colour, so if bright shades are more your thing, a neon bodysuit and matching lace up heels would turn this look into an unmissable statement. Jeans not your thing? Denim skirts look amazing with matching jackets too such as this set from TopShop.
Lastly, denim shoes are an amazing piece to have in any wardrobe to spice up a plain outfit. An old oversized denim shirt could be perfectly accompanied by a pair of denim thigh high boots or heels. This look is perfect for when the weather is starting to get a bit colder as your legs and arms are covered, yet you are still bringing is more summery elements such as a shirt dress.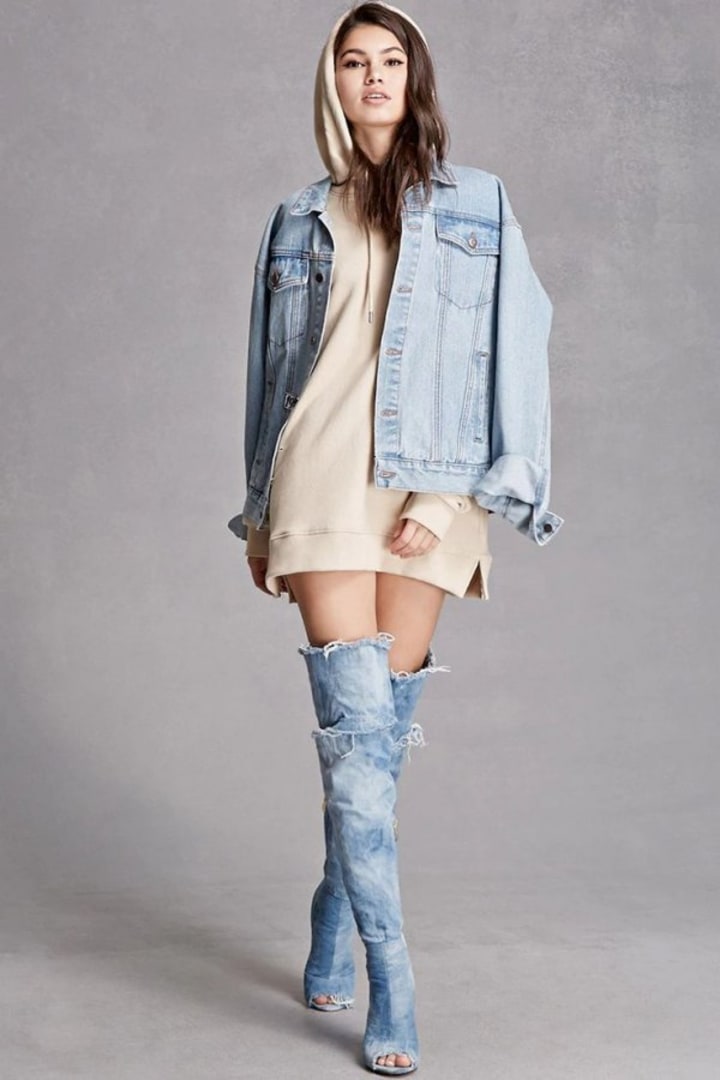 Whichever way you wear it, double denim is the perfect, adaptable look this season, and one which in my opinion will never go out of style...
—Till x