How To Choose Lingerie For Your Girl Friend?
What to do while selecting lingerie for girl friend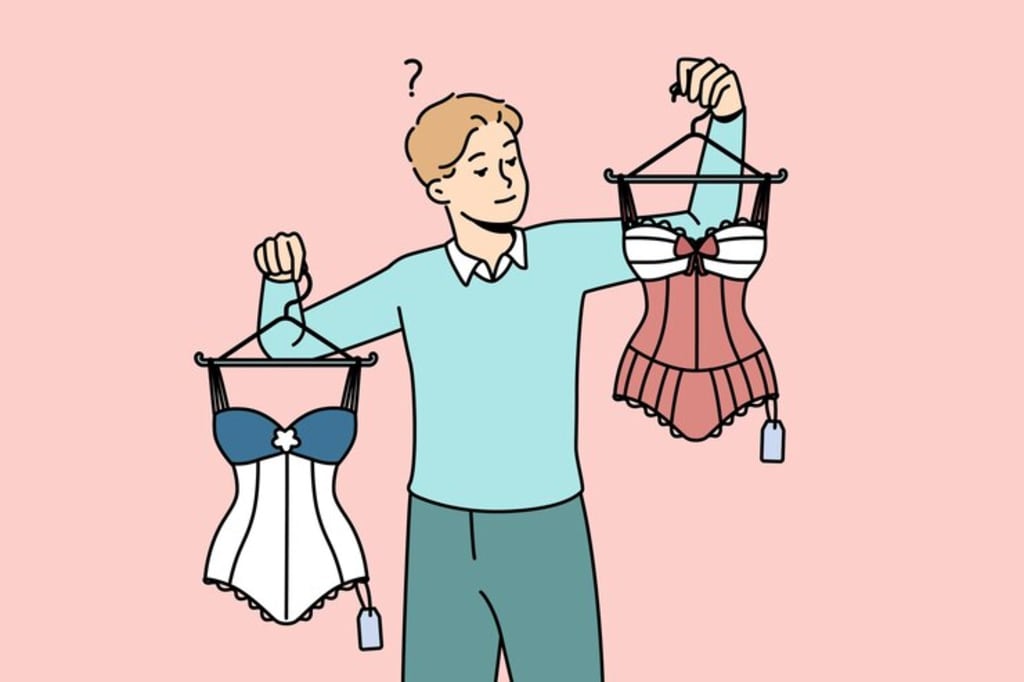 A lingerie for your girlfriend is a thoughtful gesture that can ignite passion and strengthen the bond between you. It's a way of celebrating her beauty and showing her how much you adore her. Whether it's a special occasion or just a voluntary expression of love, carefully chosen lingerie can make her feel cherished. Remember that it is not only alluring but also a delightful reflection of your affection.
It is chosen with the intention of enhancing intimacy and celebrating the romantic connection within the relationship. Girlfriend lingerie comes in various styles, designs, materials and colors. The selection is often made to add a touch of sensuality or excitement to the romantic relationship. It is important to consider the girlfriend's preferences and comfort when choosing a lingerie for her.
Here are some important points which you can consider while selecting a perfect lingerie for your girl friend:
Know Her Size: Before you start shopping, make sure you know her correct lingerie size. You can check her existing lingerie or ask her friends or family for help. Accurate sizing is very important for both comfort and appearance.
Understand Her Style: Pay attention to her style preferences when it comes to lingerie. Does she like delicate lace, bold colors or classic designs? Take cues from her existing lingerie collection or from her clothing choices.
Consider Her Comfort: Comfort is a key when it comes to lingerie. Choose materials that she enjoy to wear everyday. Consider any sensitivities she might have with certain fabrics. Look for the pieces with adjustable straps or bands for a better fit.
Think About Occasion: Think about the occasion for which you're buying lingerie. Is it for everyday wear, a special date night or a romantic surprise? The purpose will help you decide whether to go for something practical, luxurious or sensual.
Pay Attention to Detail: Details like cut, style and design can make a big difference. If she likes one-piece options, go with teddies or bodysuits. But if she prefers separates, explore bras and panties in matching sets.
Choose Colors Wisely: While colors like black and red are popular choices, consider her favorite colors that complement her skin tone. Now a days white, pastels, jewel tones and neutrals are also attractive options.
Go for Quality: Invest in quality lingerie made from comfortable and durable materials. Well-made lingerie will not only look better but also last longer.
Seek Lingerie Guide: If you're unsure about her choices, don't hesitate to visit online lingerie guide. Here, you can find latest lingerie trends, styles, tips and advices. Also, it can provide guidance and help you to find the perfect pieces.
Keep It Classy: When in doubt, choose lingerie that is classy rather than overly revealing. Remember that it's essential to make her feel comfortable and beautiful.
Include a Personal Touch: To make the gift more special, consider including a handwritten note or a small bouquet of flowers along with the lingerie. Personalize the experience to show that you put thought into the gift.

In summary, selecting girlfriend lingerie involves considering her preferences, style and comfort. Start by paying attention to her favorite colors, materials, and lingerie styles. Determine the occasion – whether it's for a special date night, a surprise gift or just to boost confidence. Ensure you know her correct sizing because an ill-fitting piece can be uncomfortable.
Communication is key; if possible, discreetly ask about her lingerie preferences or browse her existing collection for clues. When in doubt, go with classic options like lace bras and panties or elegant silk chemises. Ultimately, the goal is to make her feel cherished, confident and beautiful.
Reader insights
Be the first to share your insights about this piece.
Add your insights