How has the pandemic changed Jewelry Business?
About jewelry business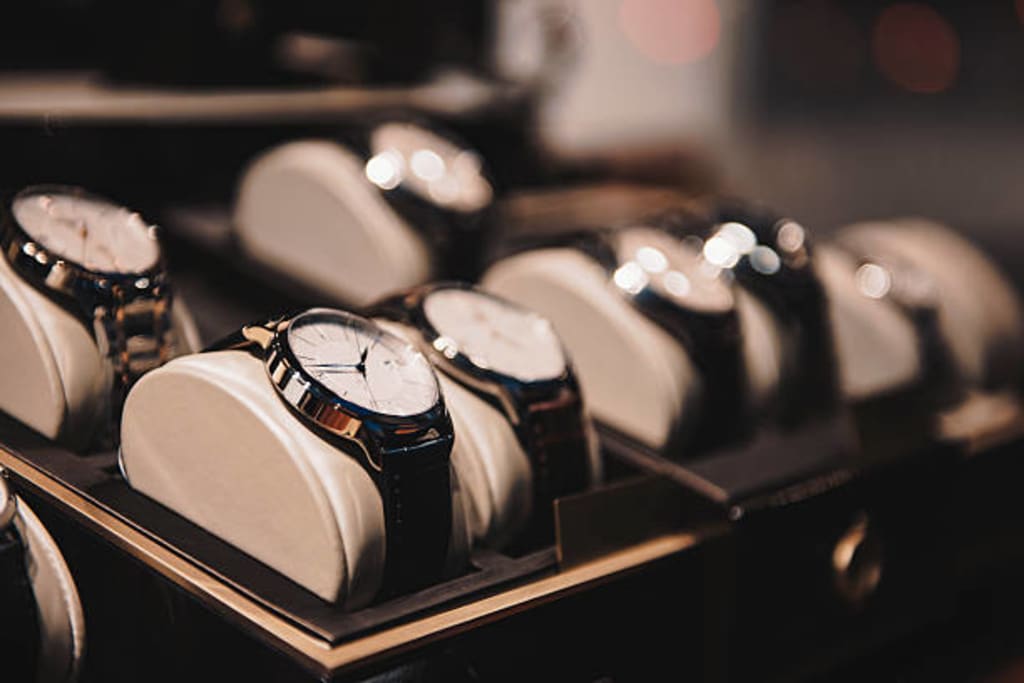 The general jewelry economy has been decimated by the coronavirus outbreak. The jewelry business, like many others, has been hit badly by a lengthy list of rescheduled or delayed engagements, exhibits, fairs, and weddings. 2020 was expected to open up a slew of new commercial options for major jewelry businesses. To accomplish the intended targets before the finish of the year, manufacturing, distribution, and shipment were all synchronized.
Coronavirus, on the other hand, was a major component that threw the otherwise flawless activities into disarray. The firm saw a considerable drop as demand for six to ten-carat diamond pieces and elevated bulky jewelry, which are popular among the People, plummeted. As firms began to lose profitability, important participants' executives stepped in to help put out the fire.
Sure, the present crisis has had a substantial impact on practically every business and aspect of daily life throughout the world, certain industries have fared better than others. Due to the sector's inaction, several investment opportunities that have not been considered have resulted in a major cash shortage. Before the pandemic, the firms were prospering due to steady demand. The gems and jewelry industry's activities have been severely disrupted all around the world.
And here is a better look at the influence COVID-19 has had on the jewelry business, the modifications that have been done to adapt, and what the future may bring.
COVID-19-related slowdowns are one of the difficulties in the jewelry business.
Roughly half of all jewelry retailers throughout the world were forced to close their doors for a month or longer. And, because the sector is primarily reliant on face-to-face client contacts, firm closures have a significant negative impact on the industry.
If this had been a one-time occurrence, the jewelry business may have survived, but various governments have enforced numerous closures over the last one and a half years, exacerbating the problem. The worst hit was devoted physical shops with no internet presence.
Customer experience is dwindling.
Individuals lose the opportunity to try on jewelry in reality before purchasing it since businesses were forced to close and travel was prohibited by the authorities. Even when enterprises were authorized to function, the severe sanitization laws made things tough. As a response, the user experience at jewelry stores began to deteriorate.
Furthermore, the jewelry companies that did succeed in establishing an online presence were unable to provide a fully comprehensive user experience on their online networks. An image of a neckpiece was insufficient to persuade clients to make informed judgments. Surprisingly, few jewelry makers are realizing the pandemic nature of the jewelry issue and taking the required steps to address it by 2022.
The change to internet commerce was unavoidable.
Through the worst of the outbreak, several countries imposed lockdowns on people, leaving physical jewelry businesses with no choice except to seal their gates.
This sparked a surge in the popularity of online channels, as well as a big drive by existing firms to expand their internet presence across many channels. Jewelry stores in San Antonio, which deal in females' sapphire rings and other precious gems, were able to capitalize on the movement by catering to clients who wanted to keep spending on elevated pieces when physical stores were inaccessible.
COVID-19 has also helped to raise the visibility of big jewelry merchants on social networks. Businesses who had hitherto only concentrated on a portion of the online marketing potential available to them swiftly ramped up their measures to boost follower counts, build interesting promotions, and win over upcoming purchasers stranded at home with nothing to do but browse on their devices.
The big companies are putting up a tough fight.
The large multinational firms with a strong financial backbone saw the shutdowns as an occasion and embarked on a rapid digital makeover. The companies went digital in a couple of weeks, snatched up retail consumers, and began selling in ways the jewelry business had not seen before.
The regional jewelry brands struggled as a result of this. They now have to fight with major companies that previously did not have a presence in the jewelry industry. The influence of rivalry is exacerbating the jewelry industry's revenue woes. Many brands are being pushed into insolvency as a result of the cascading effect.
Budgetary restrictions.
With sales dwindling, marketing was one of the first expenses that jewelers eliminated. That implies they stopped focusing on social media, abandoned their websites, and did nothing to increase awareness. The aim should have been to save the retail shop, but the consequences will be unpleasant in 2022.
During the outbreak, web traffic grew at an accelerating rate. People left the sidewalks and spent more time on the internet. Jewelers that cut back on their advertising budgets were unable to be there where their clients went, and are now suffering the price.
The sales have been erratic.
The springtime of 2020 was a difficult time for the jewelry sector, with earnings in some areas falling by as much as four-fifths. This was due not just to the interim retail shutdown, but also to the fact that many individuals were compelled to reschedule their marriages and a slew of other events.
Fortunately, revenues have rebounded slightly, in part because the expected economic hysteria created by the virus has subsided, and in part, since many people are still buying jewelry on finance to get over this difficult period, gratifying themselves with small items to maintain their morale up.
Limited editions come at a premium.
The outbreak also pushed precious metals prices to new highs. Given the status of the market, not as many people were purchasing jewelry as they formerly did. Only wedding rings witnessed a sales spike, while the rest of the groups remained unchanged. People just were not persuaded enough to purchase jewelry, and the tendency is still going on.
Couple that with the fact that jewelry design innovation is dwindling. Because of the pandemic, jewelers had to reduce their staff, which meant output had to be reduced. Clients are clamoring for new designs and more selections, and this has caused the stock to dry up. Jewelers will need to consider this element again in 2022.
What can stores do to satisfy rising customer demand?
The most forward-thinking merchants have spent years developing omnichannel approaches that combine traditional and virtual platforms to engage customers in their preferred channel. The influence of COVID-19 on consumer behavior has changed the cards. E — participation has substantially transformed or substituted in-person connection, and early signs indicate that much of this movement will continue in the long run. Since the outbreak of COVID-19, e-commerce purchases in jewelry have surged by roughly 10 percentage points on aggregate.
Thinking forwards, it is believed that retail stores should concentrate on five initiatives to improve client service endurance and come even stronger from the rebound.
Increase your digital investment.
COVID-19 has transferred a significant amount of client interaction to an online platform. Suppose that, after growing at a 14 percent compound annual growth rate over the previous four years, digital shopping soared by 25% in two weeks in March 2020, fueled by jewelry purchases. The pandemic's tremendous influence on customer buying patterns has heightened the need for merchants to swiftly develop their online presence.
Infuse some creativity into your omnichannel strategy.
Businesses will need to examine their present omnichannel products and look for possibilities to develop and address gaps to adjust customer behavior and patterns. To provide a seamless experience, all new features should be explicitly connected with evolving consumer demands and linked with current channels.
Win on reliable experiences by transforming retail operations.
Conventional retail operations have been hampered by the outbreak, with physical separation and a new inclination for self-service upsetting the client service balance. Many customers generally prioritize getting in and out of stores as quickly and effectively as possible, if they end up going in at all. Reliable experiences, which provide safer interactions, will be crucial in easing clients' fears and allowing a comeback to in-person encounters. In China, for instance, 64 percent of customers anticipate being more concerned about customer safety following COVID-19 than they were before COVID-19. Businesses must create rules and procedures that allow for healthy distances, sterilize surfaces and goods, and engage in a proactive, transparent, and empathic manner.
Rethink your network infrastructure.
Customers have switched an overwhelming number of their expenditures to e-commerce over the last 3 years, resulting in ever-increasing decreases in physical shop visits. COVID-19 has intensified this pattern, with jewelry merchants and stores expecting growth in the cyber presence of 10 to 13 percent following COVID-19. The growing number of e-commerce purchases will compel merchants to rethink their physical retail network and how they can best complement the shopping experience.
Although actual storefronts are important for the consumer experience, research indicates that the US has greater retail shopping potential than other nations with large retail marketplaces. Businesses should think carefully about which stores to restore and in what order.
Adopt a flexible operational model.
The rapid pace of progress in the post-pandemic world will compel merchants to rethink their strategy regularly. This strategy necessitates additional real-time customer information as well as a more flexible operational architecture to collect and implement this information.
Before the outbreak, data was being used by innovative companies to improve the consumer experience, evaluate happiness, analyze foot traffic statistics, and make buying suggestions. Successful businesses are turning away from polls as a means of soliciting feedback from customers and toward a relatively close analysis of consumer habits and behavior adjustments. Businesses will have even more interactive data at their disposal as a result of the development of online in recent months, and they will be able to use this data to obtain quick information. Many merchants, for instance, have witnessed a surge in new customers flocking to their physical storefronts or internet platforms.
In this age of brand loyalty and cost sensitivity, the leaders will get information from these young customers and develop tailored retention programs, communications, and promotions to retain the customer connection. Another medium that provides insights into rapidly evolving customer behavior is social networking.
Furthermore, when retailers reorganize their customer service, they should include clients in the design stage to provide input as ideas emerge, confirm that new offers are fulfilling genuine demands and de-risk efforts along the route. To analyze and continuously implement solutions, substantive input may be acquired through web-based tools or in-person idea sessions.
Businesses may more easily respond to their business strategy and services to match customer expectations by combining agile methods with the collection of real-time consumer feedback. Retailers must increase the rate at which they digest data and generate new products. The rapidity with which some businesses have been able to introduce new omnichannel strategies, for instance, establishing a new shipping service in three weeks demonstrates the potential of a genuinely nimble operational plan. A swift method of testing and trials can help retailers launch products at scale faster and prevent losing market share in the face of changing customer habits. Senior executives must provide subordinate colleagues with the authority to make quick judgments.
Now is the time to focus on long-term sustainability.
Studies show that if the jewelry business is to gain prominence, it must prioritize making itself more livable as well as available, enticing not only to a group of users who will have less expendable cash, but who will also be more concerned about issues of environmental responsibility and integrity.
For instance, some jeweler makers want to use exclusively recycled precious metals in their products within the next five years. Others will undoubtedly follow suit, allowing people to make the best decisions in keeping with their particular principles.
The sector isn't out of the rocks yet, and when the actual scope of the COVID-19 situation becomes clear, there will undoubtedly be more hurdles to overcome, but jewelry businesses have proved to be flexible and robust, which is heartening.
Source:- https://exoticdiamondsa.medium.com/how-has-the-pandemic-changed-jewelry-business-e2c1f91732e4