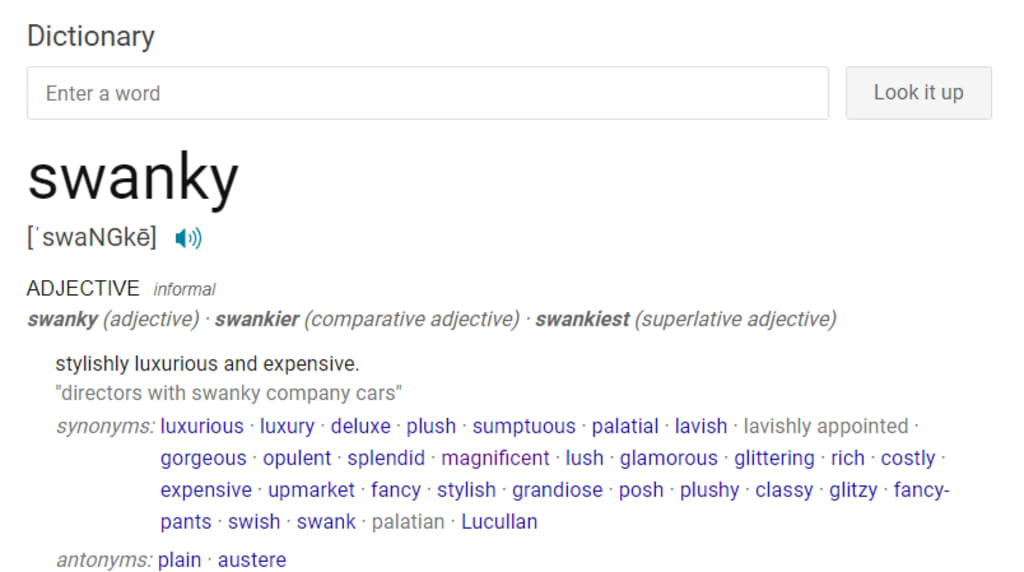 I have always loved everything vintage: cars, houses, fashion, décor, etc. Maybe it is the old soul in me, but the term "modern" really doesn't hold much interest for me. I love elegant sophistication of a 1930 Hollywood Gown.
The swaggering charm of a double-breasted suit and vest. I long for the time when you would walk out your front door and just know that everyone would be looking their best.
There is something so romantic and classic about these styles, and I truly believe that we have strayed in many ways from the idea that fashion can be more than just an expression of individuality (which I am all for), but it can also be something that highlights and accentuates the natural beauty of the human form in a way that can take our breath away.
Don't get me wrong. I live in jeans and flip-flops, and I embrace the idea that we all have our own fashion sense and are fortunate to live in a time when we can wear pretty much anything that we want. The opportunity to express our individuality has never been greater, and that should be embraced and welcomed.
But when I look at some of the fashions that we are surrounded with these days, I find myself longing for a time when the clothing showed the beauty, softness, and elegance of the human form.
I yearn for the time when romance was more than just swiping up, down, and sideways and sharing a burger while both people check their phones. The time when a date meant a dance at arms' length with a fantastic lead who puts effort into getting to know you and doesn't pull out his phone to check on his followers.
You might be wondering what this all has to do with fashion, but think about it. Our clothing doesn't just tell people something about us and our own personality. Our clothing tells others how we view them. It can tell others our level of respect for them, and how much interest we have in them.
I know. I probably sound like that annoying dad or teacher that pestered the girls to wear longer shorts and the boys to wear a belt. But there really is a fundamental truth to the impact that our appearance has on our relationships with other people.
And this cannot be denied when it comes to meeting someone for the first time. That first date. That first sense of who a person is, and how they will treat you.
That is why that I would love to see, especially, men's fashion to revert just a little bit. As much as I love vintage women's fashion, I find that lately I really long for the charm and refinement of vintage men's fashion.
What woman doesn't love a man in a suit, after all? Today, though, most of the time you see a man in a suit it is because he is a car dealer or politician, and it sort of takes the fizzle out of the outfit. At least for me. I know I'm not the only one who misses the days of men who show up at your door looking like this:
And a little less like this:
When you go out on a date with a guy who's dressed in skinny jeans and a t-shirt, you don't really expect much. I'm not trying to attack the fashion sense of our men nowadays. Not at all. But it would be nice if we saw a little bit more of the sophistication we used to see.
I'd, personally be happy if the world of fashion reverted at least a hundred years, but I'm not going to ask that much.
How about just a little change back to the ways of swoon-worthy attire? Because let's face it, when a guy shows up at your door looking like this:
You expect the date to be a little more like this:
And a little less like this:
Not that I can't get on board with a lot of today's fashion.
Sometimes it's just the right look with those skinny jeans and bare ankles that poke out from deck shoes that have probably never seen a boat before.
But sometimes a girl just wants to see the right pair of slacks with a nice polished shoe and know that the man wearing them isn't wearing those because he wants to sell her a car.
Sometimes you want to see a man that takes pride in the way he looks and knows that she will too. And sometimes you just want to see an outfit that allows you to resurrect old words like "Swanky" and "Swoon."
It's a dangerous tale to tell, I know, but I also know I am not alone. There is something outrageously entertaining about the way some men (and women) dress these days, and Hey, do you! But there was also something outrageously appealing about the fashions of old.
We see it all over Hollywood and with the rich when they go somewhere fancy, but why does it have to belong to them alone? And why dress up only because of some fancy event that happens maybe once a year or because you're trying to make a big sale?
Let's see more of these things everyday:
So, let's bring back the fedoras and bolo hats, the every day Italian suits and pinstripes. And bring back the scarves and wool sweaters, the bolo hats and shiny shoes.
Let's resurrect words like "charm" and "swagger." Let's merge the modern with the vintage, and let's. . . Bring Swanky Back.

Lena
I am a Freelance Writer with a Passion for Prose
Former Deckhand & Barista ~ Always a Dreamer & Eggshell-Walker
Lifelong Animal Lover & Whisperer ~ Ever the Student & Seeker
A Wanderer Longing for Freedom & Travel
Happily Lost ~ Luckily in Love
See all posts by Lena →