Brand Love: E's Element - Aesthetic Athleisure + Jewels
From the mind of successful blogger Emmanuela Okon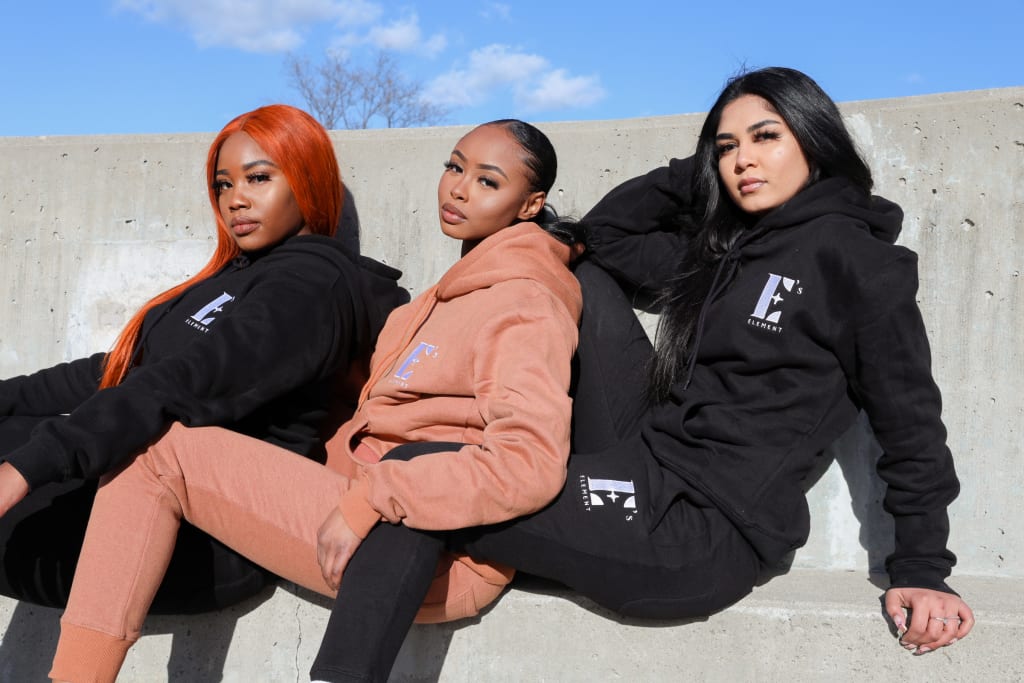 The Sweatsuit Collection
As a fashion addict, I enjoy highlighting emerging fashion brands that catch my eye. I recently discovered E's Element, an easy, breezy women's athleisure and jewelry brand founded by Nigerian-Canadian blogger Emmanuela Okon.
The roots of E's Element were planted in July 2020 during the global pandemic lockdown, but it didn't officially launch until January 2021, a lovely and creative start to the year. Emmanuela founded E's Element in order to provide people with quick and easy access to high-quality, low-cost jewelry and athleisure wear.
High-quality is the buzzword here, E's Element produce the freshest, softest and most wearable athleisure wear out there. For an indie brand, their pieces are top-notch. 
E's Element provides high-quality, plush and comfortable athletic loungewear as well as edgy and stylish, aesthetically pleasing jewelry for bold and unapologetically confident women.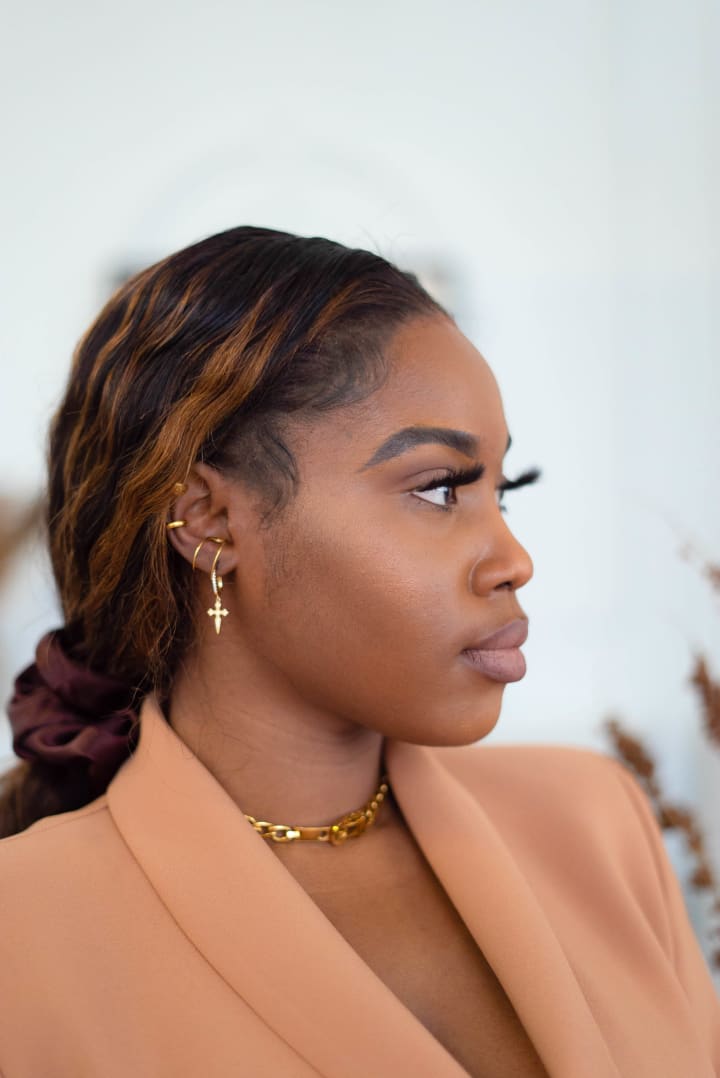 Emmanuela is a multi-passionate creative, and her brand exemplifies her boundless creativity. She knows exactly what her audience wants as a successful and well-known style blogger. For the modern woman, the brand offers clean aesthetics, simple and functional design, and beautiful jewelry pieces.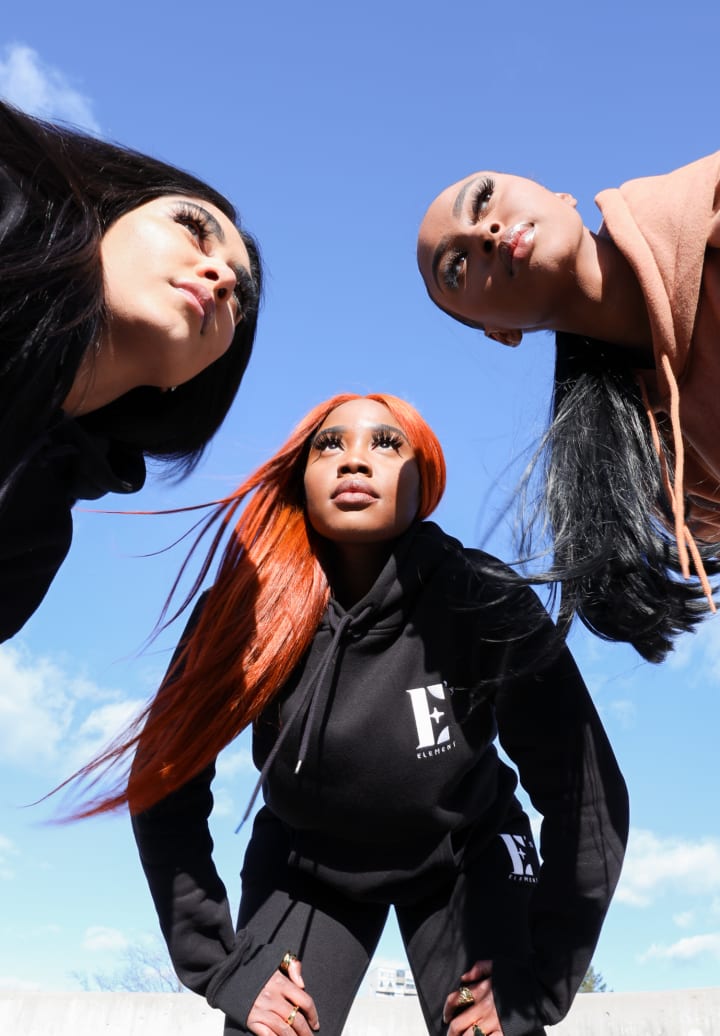 E's Element debuted with the Sweatsuit Collection, a plush, high-quality hooded sweatsuit and everyday essentials for everyday wear.
The Links Collection, an eye-catching collection of aesthetically pleasing jewelry pieces designed to accentuate your everyday style, debuted at the same time. The Links Collection is perfect for both day and evening wear because it is stylish, edgy, simple, and clean.
In the summer of 2021, Emmanuela debuted the Skin Out Szn Collection, a comfortable and functional collection of two-piece co-ord outfits ideal for the summer months. Soft, comfortable, and aesthetically pleasing. Step out in style with the Skin Out Szn Collection by E's Element.
E's Element is known for their high-quality, edgy jewelry pieces and they just got better with their water-resistant, long-lasting stainless steel pieces that provides every jewelry lover with hard-wearing, cost effective pieces that last a lifetime. Wear them in the shower, or get caught in the rain, they won't rust or discolor. Elegant, edgy, fashion jewelry that's accessible to everyone. 
The greatest reward for Emmanuela is "knowing that people out there believe in E's Element enough to buy from them. This is my greatest reward, owing to the fact that it is still relatively new, having launched on January 3rd, 2021. It's surreal to see people buying from me. I don't doubt myself because I knew I put in the effort back in 2020, but this proves that I'm on the right track. As a result, I will not stop because I know people want to spend their money wisely. Most importantly, E's Element prioritizes the needs of its customers above all else, so it is critical that E's Element customers receive the best customer service possible "!!
E's Element is a Canada-based jewelry and apparel brand. They work tirelessly to provide trendsetters with high-quality pieces that uplift their personal style.
Emmanuela is multi-talented, forward-thinking and driven. Her vision for E's Element is continue to provide top-notch pieces for everyone. The brand amalgamates unique jewelry and high-performance fabrics for your daily outfits. With comfort, style and supreme quality at the nucleus of the brand, E's Element is a statement of excellence and a testament to the notion that ideas plus vision, plus dedication and action produce mind-blowing results.
Here, the result is a bold manifestation of a clear vision from a talented, creative, innovative and ambitious young woman, Emmanuela Okon.
Emmanuela is a real girlboss, and us here at Girlboss Edit, wish her and E's Element all the best for future endeavours and we look forward to new collections and fresh ideas from the E's Element camp.
Visit E's Element here>>>E'sElement Official website