Black and White Fashion
wwwBlxwhyt.com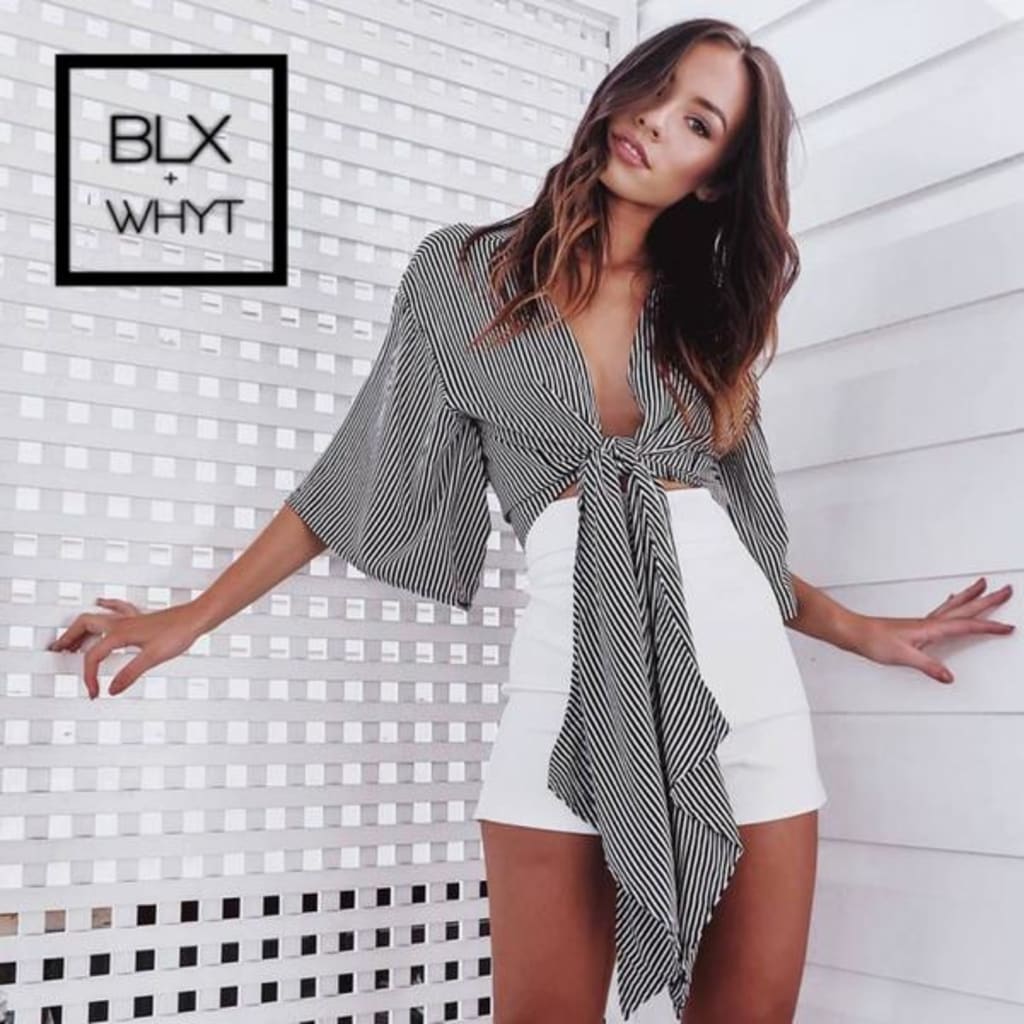 The era of very brightly colored clothes which has held sway for some time now is gradually diminishing. Yes, we all liked the "summer" kind of dressing where the colors popped off everyone's clothes.
But of recent, it seems that the monochrome kind of dressing is trickling back in fashion. No, not the heavy black that goths don themselves in, we mean the chic white over black or black over white or even stripes and flowery patterns of black and white.
So when we say black and white, we do not mean that all combinations should totally be a monochrome. No far from it, if you want to go monochrome, fantastic! If you want to mix it up a bit, equally fantastic! White on its own is a whole lifestyle, so is black. Hence whatever color that comes to play with any of the party is welcome.
Black and white is back and since its more of a culture than fashion, it can be styled and worn to different kinds of occasions based on the users dress sense and style.
CASUAL
Okay, let's go monochromatic first before mixing it up a bit. Picture yourself in a white shirt or tank top over a black pair of trousers or shorts. Isn't that awesome? Also, you can decide to wear it in the reverse and could choose a skirt instead. Don't think you look like a mime, you look gorgeous. Monochromes are fully in season these days.
Ok so let's say you want to mix it up. Black/white tank top or shirt over a pair of jeans (any color would do) with some cute sneakers or shoes to match—and it's the perfect casual dressing. Now think of your favorite colors and how you can mix them up. Try on different combinations and hit the streets looking chic.
NIGHT OUT
Want to look simple and classy on a night out with the girls or boys, black and white is your go-to dress code. Going monochrome is simple but wearing it requires that you give proper thought to what you are about to do. Don't overdo it as well as don't under-do it. The key is to choose the right monochrome for you and style it up. The monochrome combination is eternally cute but you could also mix-up the colors if need be. Try one a white or black dress with shoes and bags of different colors. Make sure they match. The color mixing is up to you; dress in what you are comfortable with. Black and white is always in style.
BANQUETS AND AWARD NIGHTS
Monochrome is usually the order of the day at banquets and parties. While some were it wrong others seem to get the hang of it. Wearing or black or white dress to a banquet, party or award night is quite the usual but giving it the right style to make you stand out of the other "boring waitresses" in the hall is where the trick is. Have your dress done up in a beautiful style, add in some colors to the black and white (either in the fabric or the accessories worn), give it a pattern that suits your figure and viola you are gorgeous.
The black and white pattern is also still popular; be it polka dots, stripes or a chequered dress, the crux is wearing it right and styling.
Black and white is back like it never left. Monochrome dressing matches any event whatsoever be it a wedding, funeral, party, clubbing, etc., and permit us to say that black and white is always in style.