Autumn Trends
All my faves for this season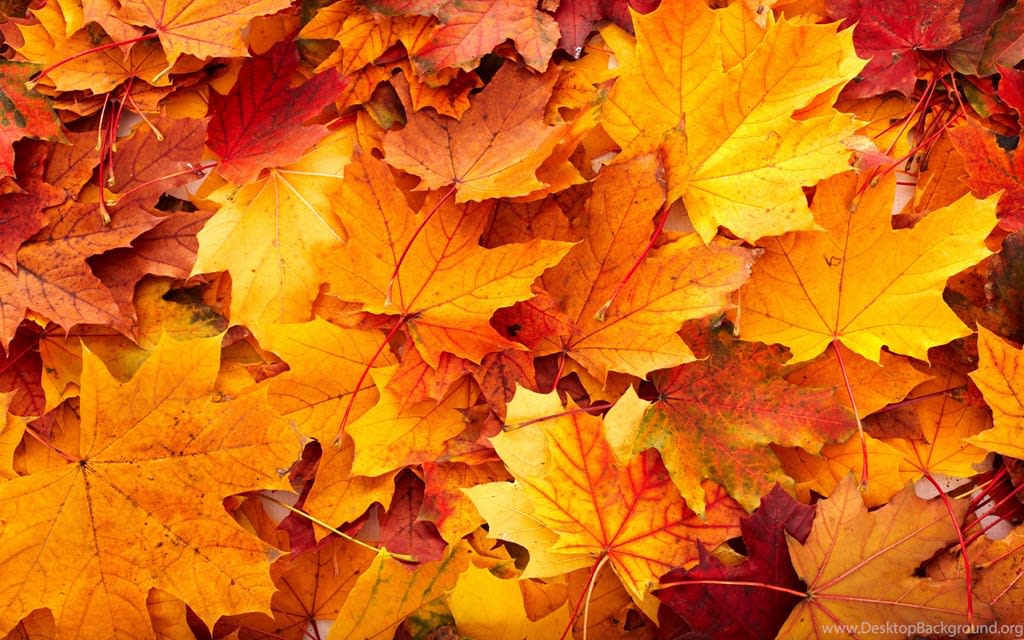 Autumn is my fave month for fashion. Full of jumpers, coats, knitwear and boots, autumn fashion is sure to make a statement. Here are my top four fave trends and outfits for this season:
1) Beige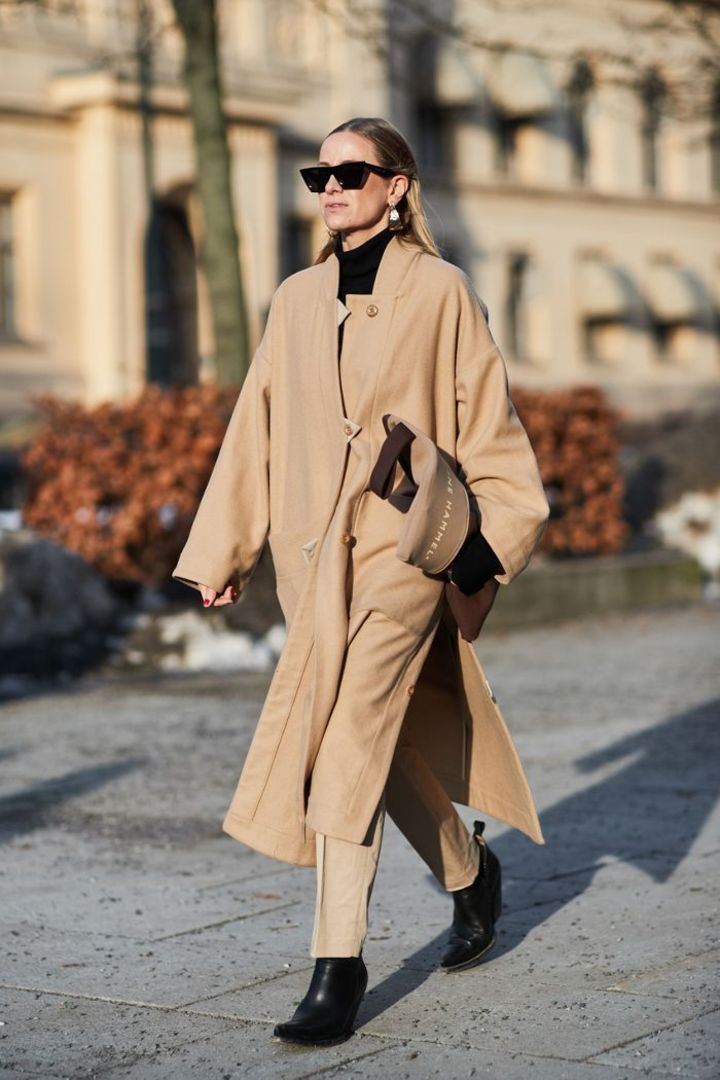 Beige in an amazing, and may I say very underrated colour. As seen in the image above, beige can be styled with another item of the same colour so easily! In my opinion, this season, fully beige/cream outfits are my fave and ones that I will sure try to wear as much as I can. The colour looks so simple yet chic and not only looks amazing with other beige items, but also multiple other colours. Cream, black, white, brown and even pastel colours all look amazing styled with a beige item, making it versatile and wearable. I feel like colour looks very mature and can make a very casual outfit look very fashionable. Some beige pieces to look out for this season are trench coats, trousers, knitted jumpers and accessories.
2) Knitwear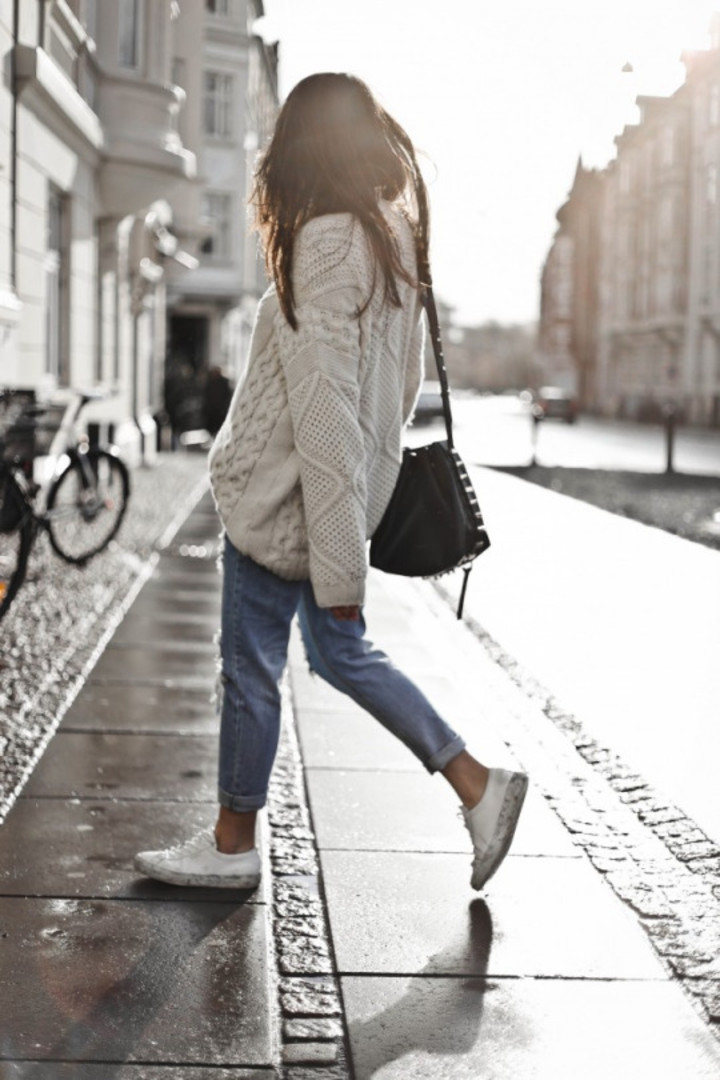 There's nothing better than wearing a cosy knitted jumper on a cold autumn evening. Not only is knitwear comfy, but can also be very fashionable. Knitted clothing can come in many different items, my fave being jumpers, cardigans and scarfs. Knitted jumpers are a staple piece is anyone's wardrobe and something I'm sure a lot of people have at home. They're so easy to style and so snug, the perfect way to complete any autumn outfit. Knitted jumpers look amazing with mom jeans (as seen in the picture above), especially if they're oversized. If you like oversized clothing but still want to show off your shape, tucking in just the front of the jumper will show off your waist yet still keep you warm. Different jumpers can be styled different ways, with tight high-necked ones great for layering under something, and oversized baggy ones perfect for throwing over the top of any outfit. My fave colours to wear in knitwear this season are: black, cream, beige, grey, mustard and rust.
3)Dr. Martens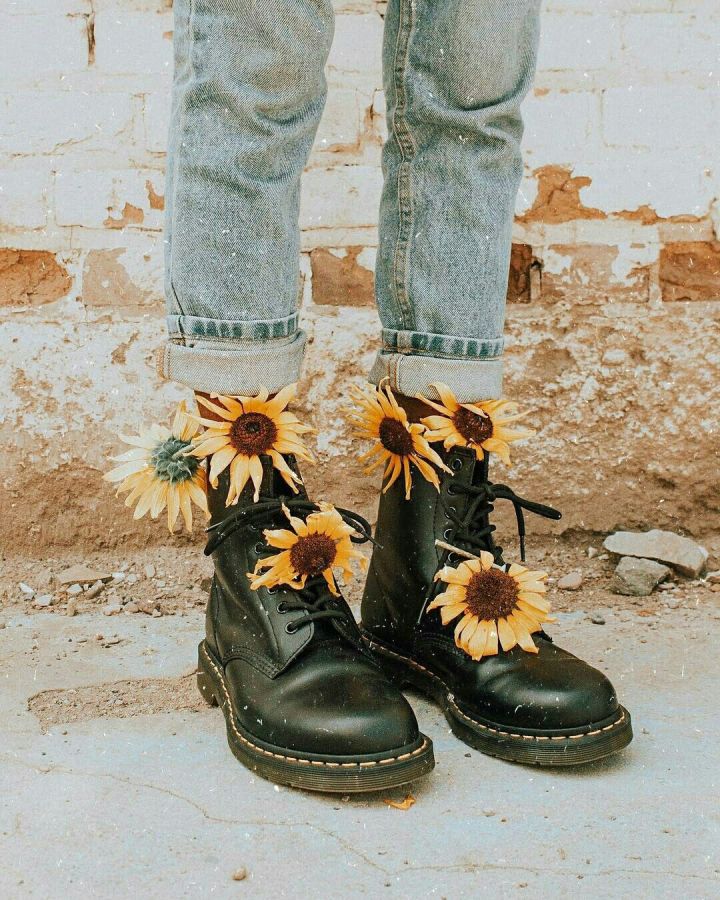 Dr. Martens have forever been a classic, and in my opinion forever will be. I was always put off by the expense of these boots, however after buying some, I have realised all the hype! Despite just being a pair of boots, a plain black pair of Dr. Martens can add so much style and edge to an outfit. They will go with many styles, whether you're more grunge, or prefer to be a bit more glam. Dr Martens will go with so many outfits, my fave ways to style them being: with ripped mom jeans, cargo pants or tartan trousers. The vast array of styles that are made in these perfect boots means you are ensured to find a pair which perfectly match you. Not only do they look good, but durability-wise they are the best boot to be taking into the winter months as they will cope with any weather conditions and not start to wear away. Overall, I think Dr. Martens are the perfect shoe to add tons of style to your outfits this autumn.
4) Tartan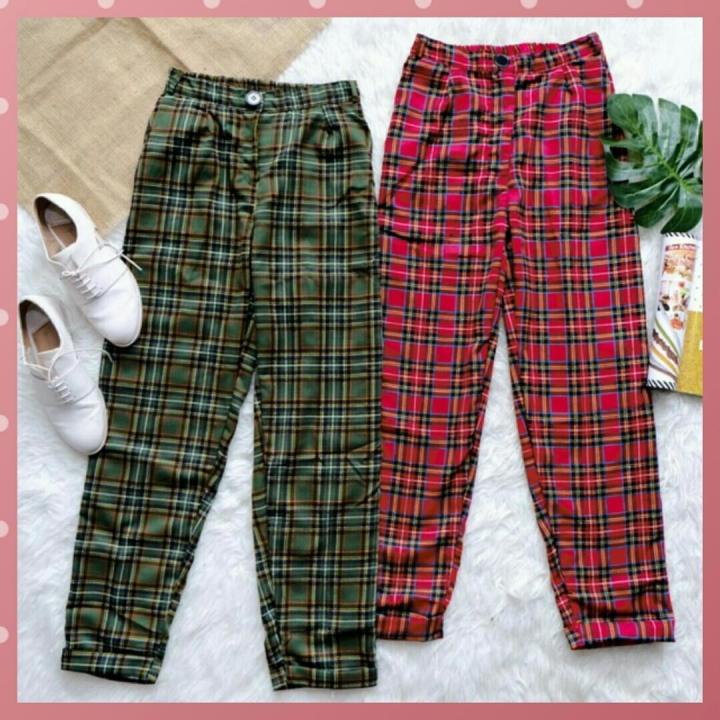 Tartan has forever been in style and forever will be. It is the perfect pattern for autumn and winter and can be styled in multiple ways. Firstly, tartan comes in many different colours including blue, green, mustard and the classic red, all of which add the perfect pop of colour to any outfit. Tartan can be worn in many different styles. If you prefer to wear a more basic outfit, an item such as a tartan scarf adds that subtle pop off the beautiful pattern without it standing out too much. On the other hand, if being bold if more your thing, a pair of tartan trousers or a skirt can add a huge amount of vibrancy to your outfit. Overall, I LOVE tartan and look forward to the upcoming seasons where this wonderful pattern can be styled throughout.