Recent looks from their 'soon to be released' project S6e9
Alchemy is the process of transforming something from one state to another. If you're strong at your core, intense pressure leads to refinement. Nobody said self-transformation would be comfortable. Yet it needn't be difficult. Life is a continuous process of evolution, through creation and destruction.
Pain does not guarantee suffering. The more we resist, the more we suffer. Face yourself. Feel yourself. Free yourself. The only mirror ritual you need to perform is on yourself.
Surrender, lay it all out on the floor. Cease logical thought. Release judgement and expectation. Allow the old to fall away, and the new will appear. You don't have to do anything. Just be present, and allow it to reveal itself. Soon you will see all the scattered elements come together to create a new form.
2320 is a creative platform that tells real life stories by combining various artistic mediums; namely, audio, visual and sustainable fashion. All of their products are custom, handmade pieces, and about 75% or more of the materials they use are recycled. They are unique, edgy and fun, and they are pioneering sustainable couture culture.
It all started a little over three years ago. The creator of the brand started collecting discarded cigar packs, toys and other raw materials that came across her path, and then transforming them into wearable art and fashion, giving them new purpose. Soon she started incorporating thrifted and donated fabrics and materials into her creative process. Now they have a recycling program that rewards customers who submit fabric and other raw materials with discounts towards their next purchase.
Some of the best creations are made through collaboration, and 2320 is all about it! They love working with other ground level artists, models, and creative entrepreneurs who desire to showcase their talents and creativity by coming together to bring collaborative visions to life by expressing their true, authentic selves.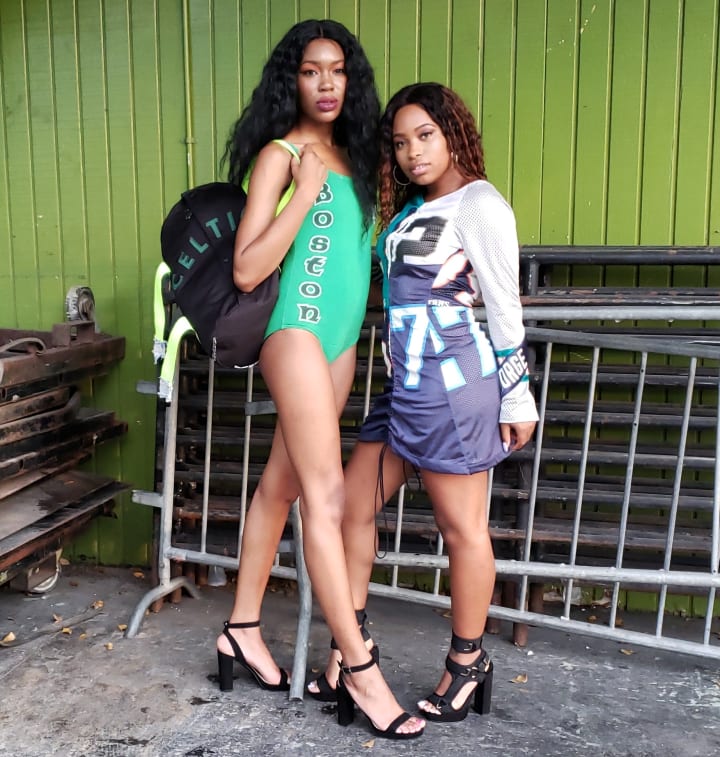 2320 represents: transformation, seeking the answers within, staying grounded when your back is against the wall, and being resourceful with what you have around you.
My top 3 reasons to support small, sustainable fashion brands are:
1. I heard you can't even have sex on Mars, so it's probably a good idea to keep Earth in rotation.
2. I feel it's better to invest in quality, unique fashion pieces and develop a capsule wardrobe over time. Your clothing will not only last longer, but this approach allows you to express your true self and develop an individual sense of style, instead of following trends dictated to you by global, corporations, and purchasing cheaply made pieces with a short life span, that will barely endure minimal wear and wash cycles, destined for a landfill.
3. I love finding creative solutions to world problems & sustainable fashion is one of them. Why not look fly while making positive change?
2320 deserves your support because they are innovative, trustworthy and they actually care to connect with you. Not only are they considerate of the planet and its inhabitants, but they are developing unique and interesting ways to actually create and implement functional change. You can support this brand by placing an order on their online shop, showing love on their Instagram and Youtube channel, sharing them on your social media platform or with your friends, signing up for their contact list, or by donating directly on their website.