A Codebreaker From Bletchley Park
Naval Wren, Nancy Hookham, joined the codebreaking team during the Second World War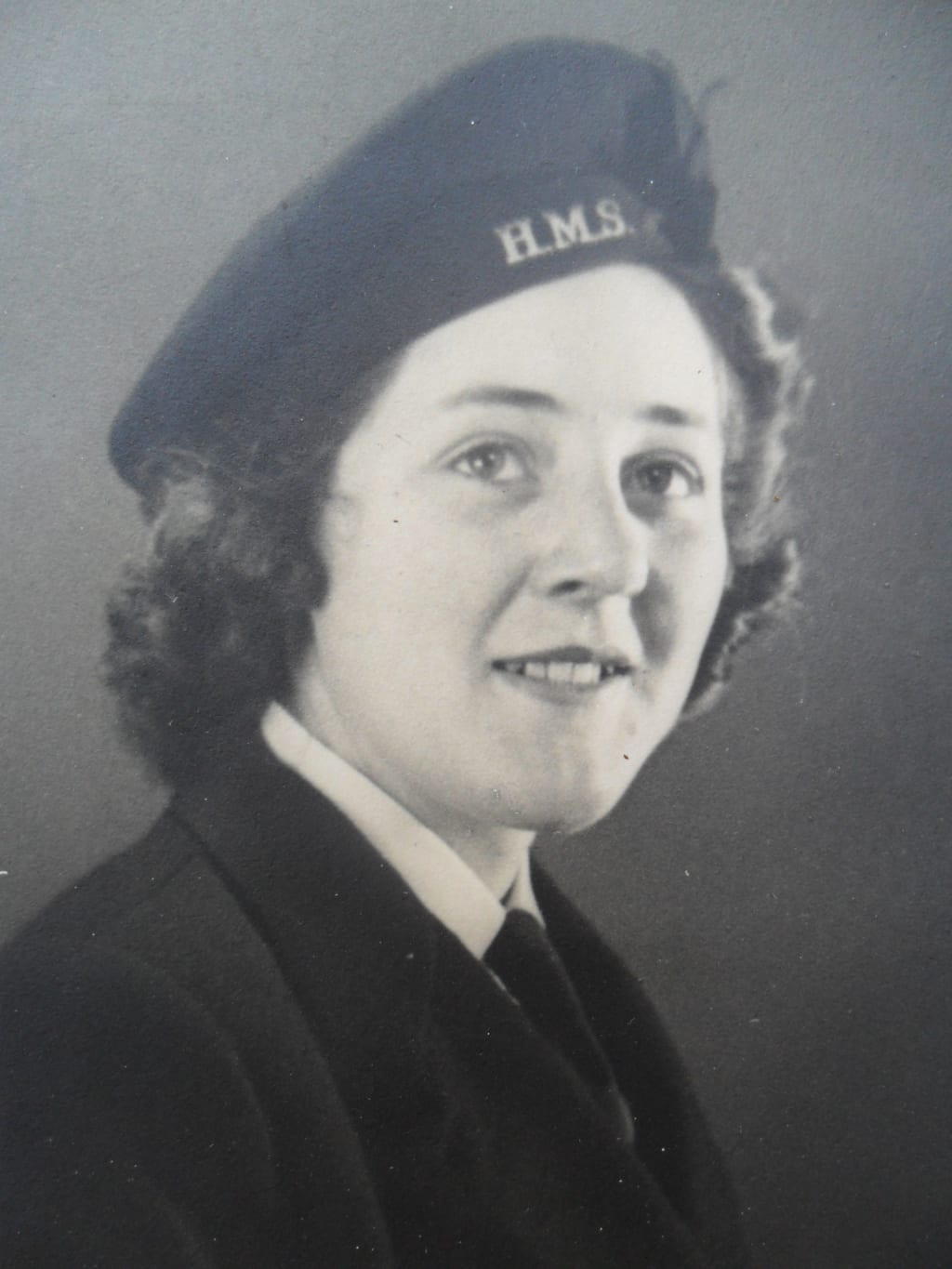 Photo supplied by Nancy Hookham
When my mother-in-law told me that one of her friends used to be a Naval Wren, she suggested I could interview her for a military history magazine. So we arranged a time and went to see Nancy at her home, where she'd placed a collection of her wartime memorabilia on a table for me to see.
Nancy gathered her papers, badges, and certificates, whilst we talked about her years as a Wren: "I didn't want to be a steward or a writer" she explained, "I wanted excitement! That's when they offered me 'special duties' — a mysterious top-secret role that no one could explain. That just made it even more appealing!
"I joined the Wrens in 1943 and was posted to Bletchley Park — they call it Station X now, but we called it BP. I had to sign the official secrets act before they could reveal what I'd be doing. Then they said, 'You'll be deciphering German messages'. I had a fortnight learning the Baudot code, a telegraph code with five impulses going across, each group of five representing a letter or symbol. This was the system the Germans used for encoding the messages that I would be helping to decode.
"We couldn't tell anyone what we were doing — not even colleagues — and weren't allowed into the mansion except to play table tennis at lunchtime.
"The Germans used a Lorenz machine and the boffins at BP created a replica of it, with a degree of trial and error involved in making it work perfectly. The Lorenz machine operated together with a teleprinter and the wheel patterns and settings were changed every day so the codes were never the same from one day to the next.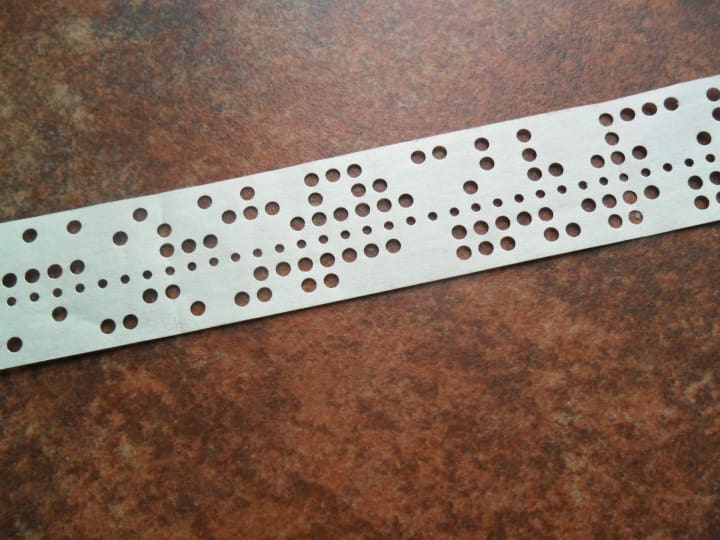 "My job involved entering figures and doing mathematical work with the aid of a comptometer (a calculating machine) and I was promoted to Watch Leader because I'd used a comptometer before. If we identified high numbers it meant they were significant, and we would alert the cryptographer who worked further on deciphering the code. We never saw the end result and never knew what the messages were — but sometimes a special breakthrough would be shared with us and it made our contribution feel worthwhile. We felt appreciated.
"The messages had to be translated and relayed to the Prime Minister and others with the need to know. The Germans didn't crack our own coded messaging system, but they did read a lot of our Naval signals which is why the Merchant Navy took such a pounding from the U boats."
Nancy explained that the Lorenz machine encoded messages which were more important than the Enigma messages: "The Lorenz machine was designed by the Germans to be more secure and unbreakable than the Enigma process. It was used for communication by the most senior officers between the highest authorities in Berlin and the headquarters of the Nazi Commanders. It was used for transmitting even higher grade secrets and strategies than Enigma, so obviously the information it contained was of huge interest as it shed light on the enemy's intentions and plans. It was very useful, even with the long delays experienced in breaking it.
"Another machine in our section was the Colossus machine — some say the Colossus was the world's first computer. The first one was built in 1943 by post office engineers to crack a Nazi code. It was referred to as a Heath Robinson because it was created in a hurry with whatever post-office parts were available.
"The messages we deciphered using the Colossus reassured Allied commanders that Hitler had swallowed a deception plan put in place months before D Day, to make him believe the Allies would invade across the Pas de Calais. It meant the Germans were unprepared for an attack on the beaches of Normandy. Information gathered with the aid of Colossus is said to have shortened the war by as much as 2 years."
Woburn Abbey
The Wrens didn't live on-site at Bletchley Park. Nancy lived with other Wrens at Woburn Abbey and they were transported between Bletchley Park and their quarters by bus.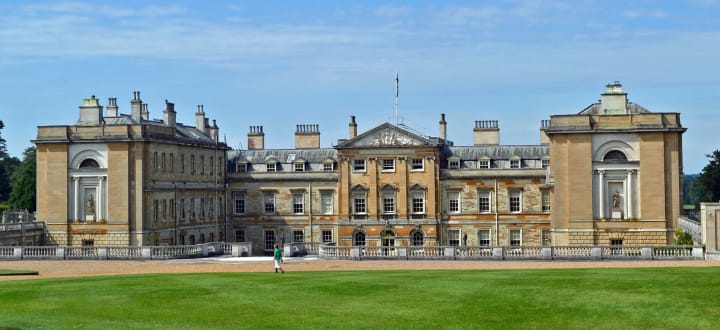 "The shifts were long and we were often on night duty" recalls Nancy, "It took half an hour to get to Bletchley and the bus would wait for those who had just completed their shifts to take them back. There were clubs and drama societies at BP but because we were bussed back to our living quarters at the end of our shift, I only managed to attend one dance and one show. Many civilians were billeted nearby in temporary living accommodation so they were able to attend lots of activities.
"Fortunately there were occasional dances in the village hall at Woburn and we were sometimes invited to dances at the US Air Base nearby. I remember seeing Glen Miller's band at one of these events.
"Fourteen Wrens shared seven bunk beds in the Abbey's Chinese bedroom and the wall coverings were protected by wooden boards. We were allowed to go outside and enjoy the grounds in our spare time. The Abbey had two Nissan huts on site, occupied by Wrens. On a few occasions we went sunbathing in the nude on the roof! This ended abruptly when were hauled before the First Officer who said we were not allowed to sunbathe on the roof — apparently we were distracting the pilots!"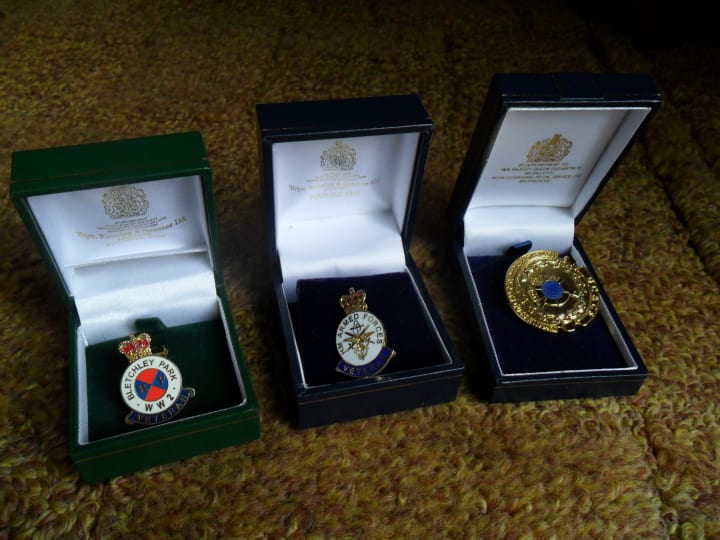 After the war
"When the war in Europe ended, the communications we were deciphering ceased. Some of the Wrens continued working on the Japanese war, but as this meant going abroad, my mother forbade me from volunteering. She'd already lost one of my brothers who was in the Merchant Navy. He was buried in Ireland, and my brother's friend and my boyfriend were also killed.
"We had to remuster, which meant losing both rank and specialised pay. I went to work in Fleetmail, training at the General Post Office in London. After a time, I was drafted to Portsmouth and both my leading rank and higher pay were reinstated. My Bletchley Park experience helped. I spent the rest of my time in the Wrens working near the ships in the Fleetmail office on the dockside at Portsmouth.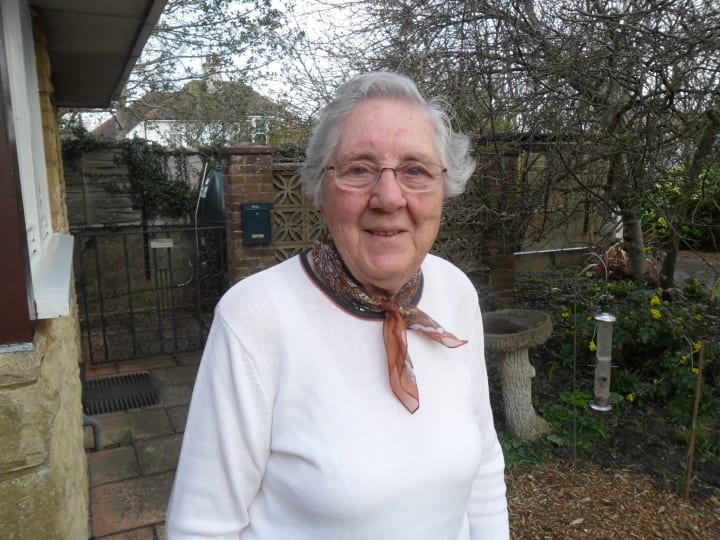 "I left the Wrens in August 1946 and returned to my previous job in the wages office at the local brewery. I was married in November 1947, the same month the Queen — then on the Queen's 50th anniversary, my husband and I were invited to a garden party at Buckingham Palace! We toured New Zealand in a motorhome to celebrate the occasion.
"Looking back on my time at Bletchley Park, I feel a sense of pride and excitement. Although the work was repetitive, I found it quite fulfilling, knowing that I was playing a small but important part in winning the war.
"In recent years, it has been incredibly interesting to read about what actually went on there, because we knew so little at the time."
Get the Book!
Read more about people in wartime Britain, in 'Memories of the Second World War' by Susie Kearley, available on Amazon here.