Will Grief Become an Ever-Lasting Sympton of the Pandemic?
Based on a True Story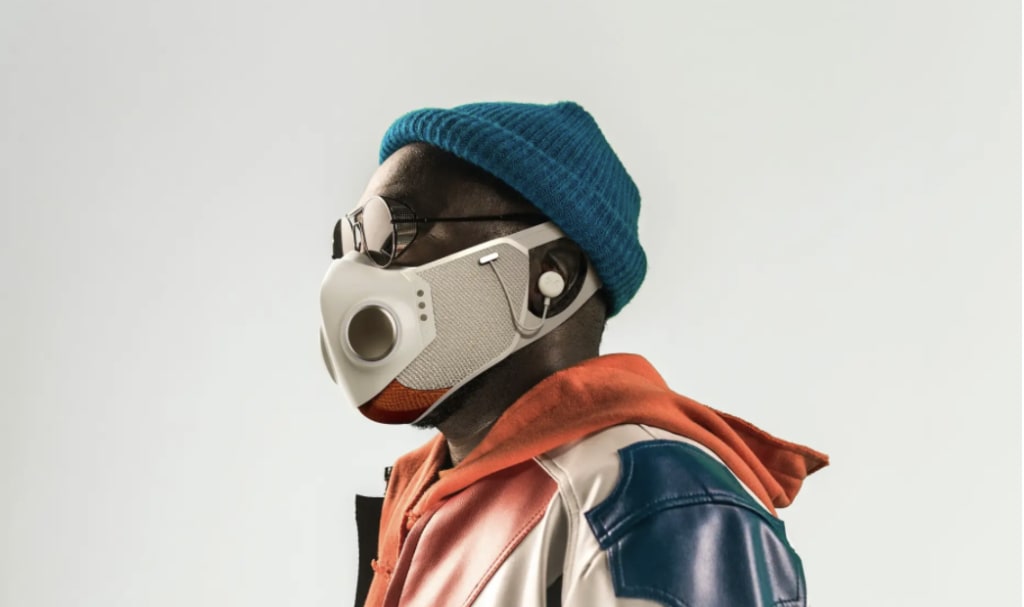 TW: this story mentions death and suicide
As a person who has experienced grief from an early age, seeing COVID-19 cast its shadow across the world made me wonder how much grief would follow as a result.
The COVID-19 pandemic triggered fear in the fearless, hopelessness in the happiest, and overpowered even the most powerful of forces. It isolated the population and stole the brightness from our moments. Whether it be a birthday, a graduation, a wedding, or even a funeral, the pandemic wrapped its claws around our joy and forced us to reconcile with the mere lack of control we had against a simple, yet incurable, virus. This troubled me, until someone told me what happened to my friend. Yes, true stories we hear about our friends might have the most power over us. I hope this gets your heart racing as much as it did mine.
My friend's father was a happy man. He took care of his wife and his children, like any proud person would. He went out to play table tennis with his co-workers after a rewarding day of hard work. He would come home to his family, eat the warm meals his wife had prepare, and find himself lost in the loving words he exchanged with his daughters. I was told that his laughter was boastful because he never let his posture falter. This made me wonder: how could a simple virus kill the man's laughter?
He was one of the first fighters to experience COVID-19. This was around the time when toilet paper was impossible to find, and buying sanitizer was like discovering the holy grail. People were afraid and clueless about what to expect for the months ahead. Upon his diagnosis, my friend's father followed with a 14-day isolation period. Fast forward to 2022, this period has been reduced to 5 days.
It only took a week for the virus to kill him. I choose my words carefully because everyone who knew him swears that he couldn't have done it to himself. But to me, the truth is clearly in the details. It began with delusion and paranoia. He started to believe that the world was against him. With this virus, he couldn't protect his family anymore. He began to see himself as a threat. The proud man's posture began to falter.
Stuck in the echo chamber that is isolation, his paranoia began to worsen. His own words drew him to the kitchen. A kitchen knife was placed innocently on the countertop. He thought himself a religious man, so he saw it as an invitation from the Gods above. When his wife came downstairs to inspect what was wrong, she couldn't foresee what was about to happen. She couldn't warn her eldest daughter to stay in her room, so both of them walked towards their happy father. He held the knife against where he could feel the virus most: the throat. He was responsible for protecting his family. He would need to save them.
My friend lost her father that day, and had to watch it happen with her mother. The world still believes that this is a simple virus, and I'm afraid that it isn't the virus that's simple. Everything that comes with this pandemic is entirely out of control, and the consequences of that are complex. We're led to believe that control is somewhat in our possession. But when our fragile view of the world is hit with disaster, our minds begin to crumble. When the cure is isolation, our state only worsens. If this happened because of a simple virus, I'm afraid of what could happen if things were worse. Our entire world would dissolve under the pressure of control. The simple virus led to a world-wide pandemic. The simple virus became the theft of our joy. The simple virus brought on grief like no other. And now, the simple virus has created new friends to prolong the uncertain state of the world.
I don't share this story to merely provoke fear during a terrifying time. Some stories just need to be heard. I advocate for letting the people know, no matter how rewarding or terrifying the story is. These stories are real life, and what could be more important than the reality of our world? The reality is, grief is all around us, even in the places we least suspect. Many of us are governed by our grief and to overcome it, we must reconnect with the parts of us that still believe in control. Even during a time where the illusion of control appears so evidently, raise your chest high and believe in more than fear.
trauma
I enjoy writing stories and building off of my personal experience. My dream is to reach a unique audience through my writing and hopefully evolve my stories into something great.