Who Am I?
The Narcissist's Daughter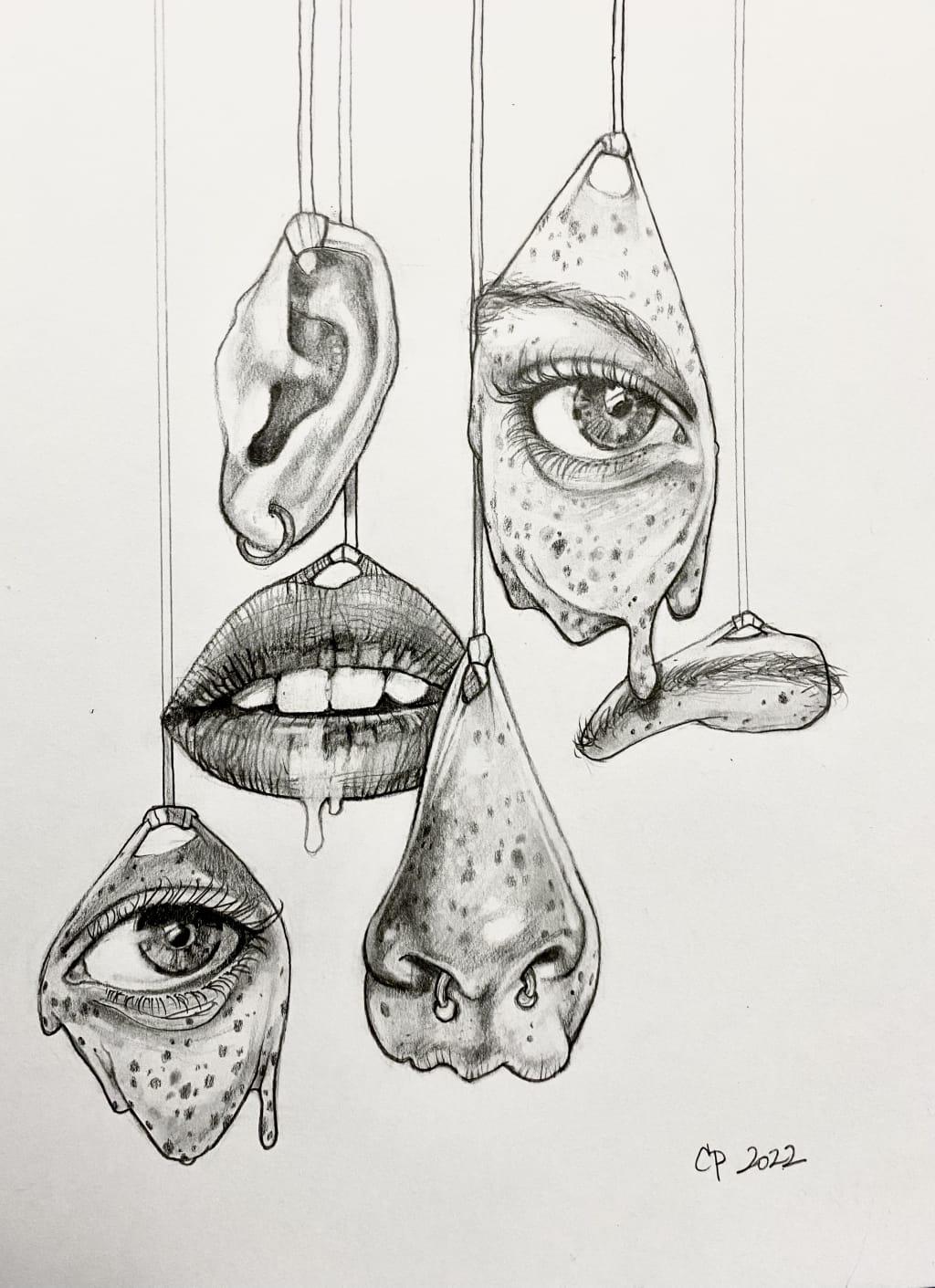 Artwork by Casey Promise Thompson
A Psychotherapist and Author wrote the following about children of narcissistic mothers:
"Sometimes, if the abuse in early childhood is severe enough, children of narcissistic mothers will never develop an authentic self. Their identity doesn't coalesce and they don't know who they are. They may rely on others to prop them up, or base their identity around a professional role."
- Amanda Robins (via Medium)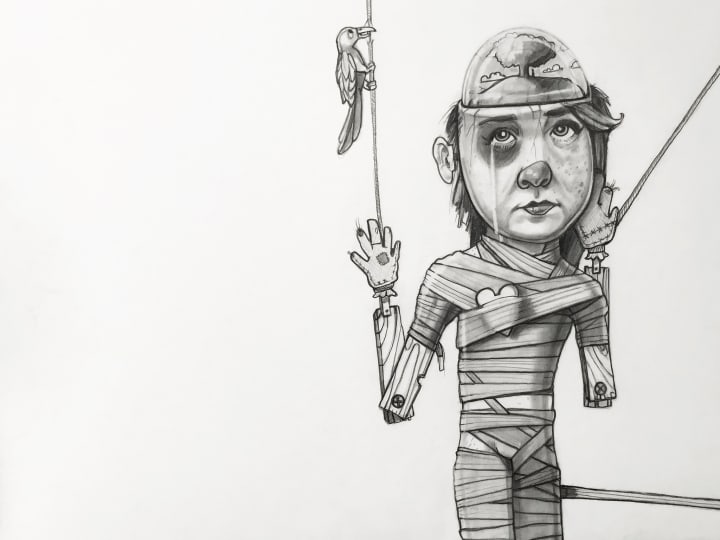 The identity I made for myself in a "professional role" was that of a Visual Artist. That was my talent, and it helped me find some acceptance in the world. A sense of triumph and belonging. It could also be used as an excuse to dismiss some of my more eccentric and awkward behaviors.
When I'm not making art, I don't know who I am…
But when I am actively making art, I am an "Artist".
However, I don't see myself in that Visual Artist role unless I'm actually in the process of working on pieces in the here and now. Unfortunately, this only happens a few times a year.
I can't make art during depression, for which I am too often steeped in. Therefore, my creativity is very limited. Because of that…I'm most often left in a type of existential limbo – never really knowing who I am.
Also, because of my social anxiety, doing gallery shows is extremely stressful. The more attention I get, the more I feel pressured by the art world and then I retract back into myself and away from people. I also have a very difficult time seeing why people like my work. I feel like a complete fraud…which also messes with my identity as an artist. Therefore, it alters my identity of self.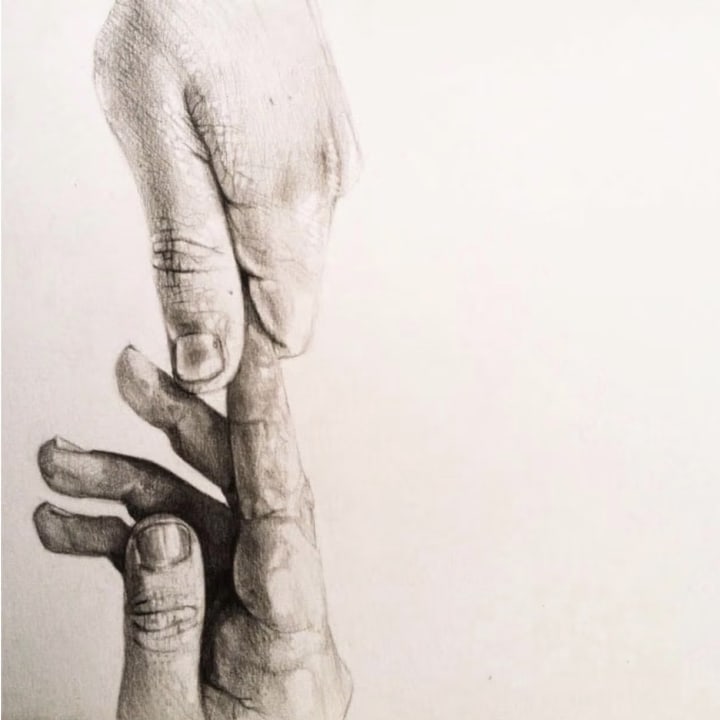 The only way I could ever win the approval of my mother was when I created something beautiful and only when it could be shown off to others. The narcissist mother wanted the world to see what SHE created: a gifted child.
I remember when there were art contests in elementary school and sometimes she had me copy other lesser-known artist's work and told me to lie to my teachers and say I did it myself. I distinctly remember being asked from teachers "Casey, did you REALLY make this yourself?"
And because I always obeyed (and feared) my mother, I would say "yes".
I felt so incredibly ashamed. Even at age 8, I knew what I was doing was wrong.
My peers never liked me, but my teachers did…and lying to them made me feel so disgusting. This might also be a reason why I so innately envision myself as a "fraud".
The internet wasn't around back then for people to quickly research images. And as I walked away with a blue first-place ribbon and the adoration of others…my mother would finally smile down to me in approval.
But, those were the only times I ever felt worthy of her love. The 363 other days of the year…it was me looking up at her and only seeing looks of disdain, annoyance, unhappiness and disappointment.
This very often left me feeling as though I didn't know who I, Casey Thompson, was.
I often asked myself as a child:
•What kind of daughter am I supposed to be?
•What could I do to make my mother smile at me today?
•What is wrong with me?
•What did I do to make her so mad?
•Why does she not hug me like the other mothers do?
This constant questioning was my entire childhood, and the toxic behavior ran over far into my adulthood. Even after her tragic death in 2015, I still imagine her looking down at me…
…with disapproval.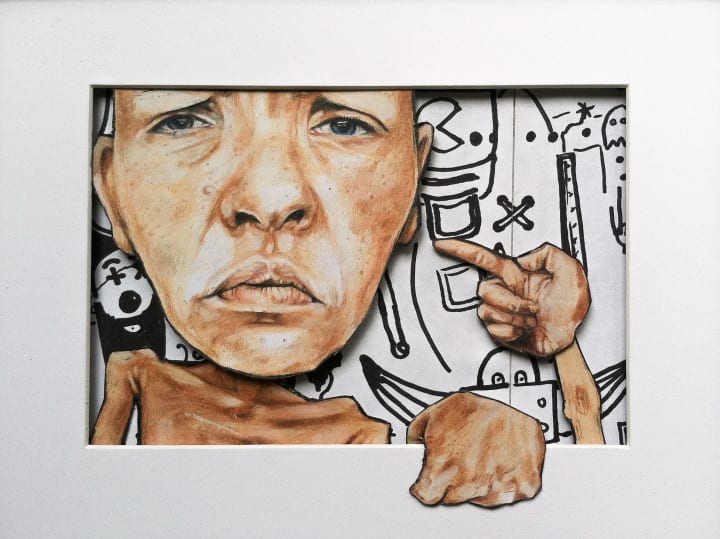 Being in this constant state of not knowing my "authentic self" for over 40 years has left me feeling extremely separated from both my mind and body…but especially society.
You're often told in life "to just be yourself" – but even as a child, I couldn't quite fully understand this.
How can one be themselves if they don't know who they are?
I can give you a list of things I love, hate and a list of characteristics. But, I'm unable to feel who that person is. I have no innate ability to understand who Casey is…or who she is/was supposed to be.
There's a major disconnect: wires in my brain that were supposed to be connected as a small child, but never were.
I never had a chance.
When trying to understand who I am, I look at myself from the outside and only see blurry fragments and pieces.
It's much like trying to recognize someone immersed in a pool as you stand above ground. The swirling of the water distorting and twisting every bodily feature and fragment of light in multiple directions.
Is it the things I like and dislike that make me…me?
Is it my personality? And what defines a personality?
Is it my positive and negative traits?
Am I just a collaboration of words used in the DSMR manual?
•Neurotic
•Angry
•Introverted
•Depressed
•Self-aware
Is it how I dress and the way I speak?
Is it my body language and the tone of my voice?
Is it the things that make me sad or happy? Is it reactions, my words, my dreams?
My soul?
How do you define "the self"? Maybe it's the combination of all of those things. But those are just words and descriptions, not an actual core feeling.
Am I just a list of words and movements and things, each like a puzzle piece for others to put together – only for them to grasp an image of me from their own perspective?
Is my authentic self what others see me as? What do they see? They most certainly don't tell me. Honesty in this world seems long gone now. I often wish someone could just tell me what I'm doing wrong and right. What I should do and stop doing.
Give me some hints, people.
If only someone could tell me who they see and how I can change me. Because so far, I haven't exactly been passing society's personality tests.
And why can't I see the puzzle image when I try to put all the pieces together?
I just see that twisted moving body immersed in choppy waters.
It's human, but who is it?
Who is she?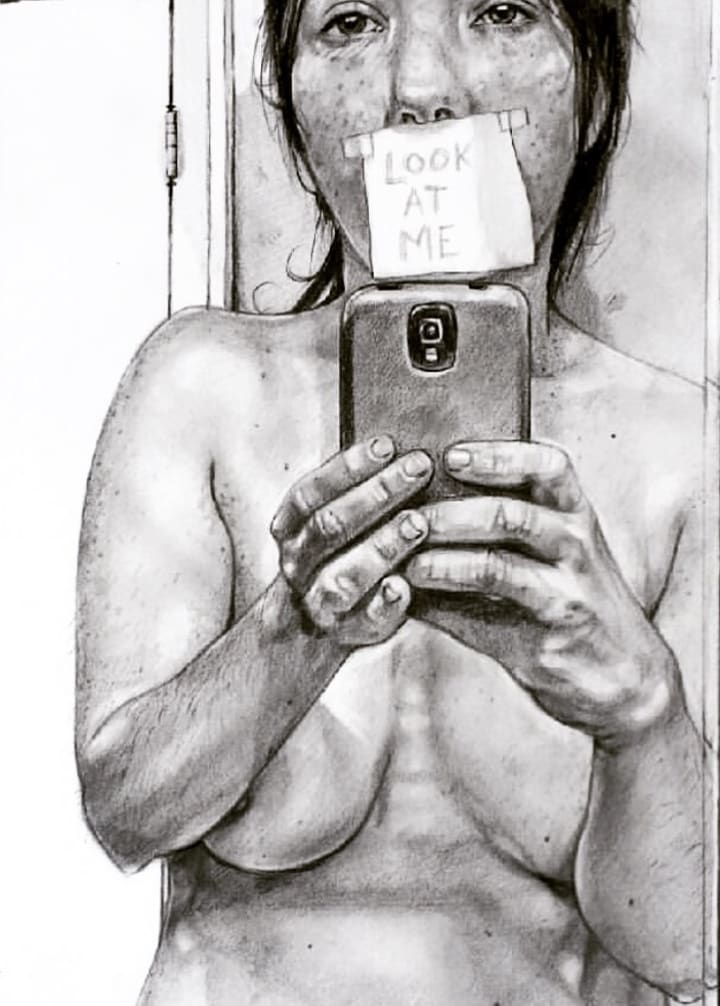 You can find Amanda Robins's full article here.
anxiety
About the author
I'm a Visual Artist, Omnist, Wordsmith and Chronic Daydreamer. Most of my work is fictional/fantasy short stories and poetry. See more below:
www.CaseyPromise.com
Instagram: CaseyPromise.art
https://www.caseypromise.com/writings
Reader insights
Outstanding
Excellent work. Looking forward to reading more!
Top insights
Heartfelt and relatable

The story invoked strong personal emotions

Eye opening

Niche topic & fresh perspectives

On-point and relevant

Writing reflected the title & theme
Compelling and original writing

Creative use of language & vocab

Easy to read and follow

Well-structured & engaging content

Excellent storytelling

Original narrative & well developed characters

Expert insights and opinions

Arguments were carefully researched and presented

Masterful proofreading

Zero grammar & spelling mistakes
Add your insights