The Year of the White Rabbit (7th Entry)
End of Movement 1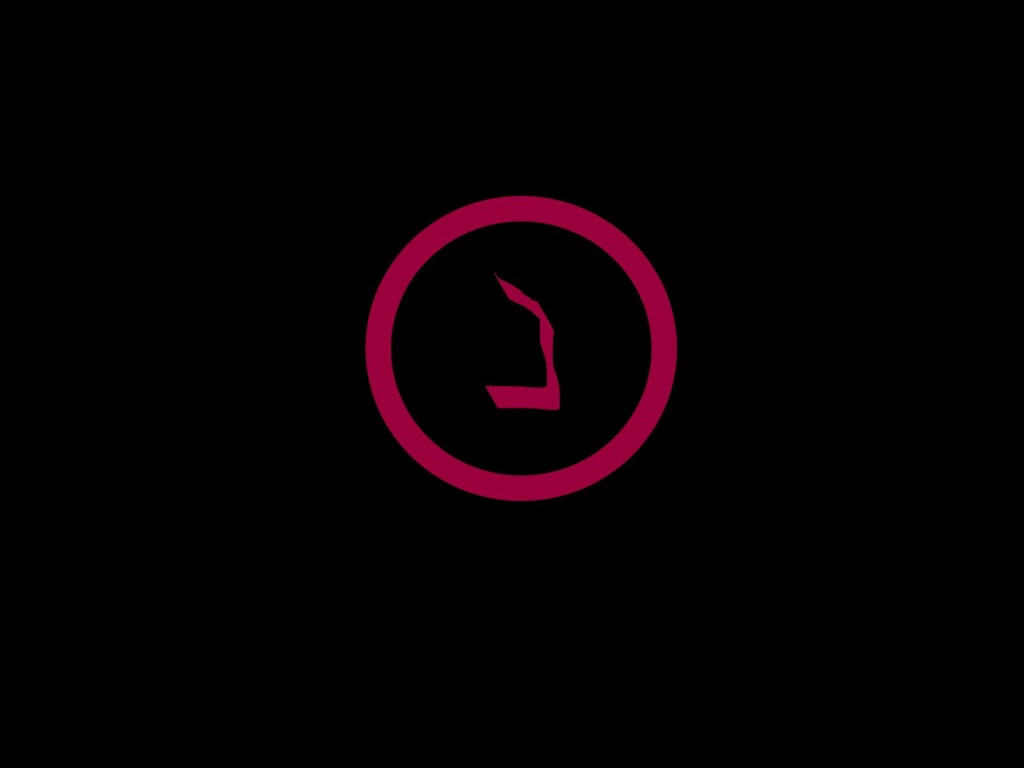 Putrify
The moon had taken on a sickly orange color. Static and bathed in the Moon's pale light the Scotch seemed to match its pallor. It wasn't as if I needed anything else to entice me but the liquor seemed to beckon me. I threw back a healthy gulp and proceeded to make the trip back to my place. Speeding had my head spinning, but I had finally arrived a couple of streets away, taking a moment to just breathe. The drive ended a bit too quickly for my liking so I sat in my car parked a few blocks away. I leaned back and listened to some music allowing myself to relax. Feeling satisfied with myself I began to fidget a touch too desperately with my phone. No one seems to have reached out. I didn't want to stay long because being idled in my car for too long always brought the wrong attention. I really didn't want another headache. I walked over everything that had just happened, going back and feeling the same mix of emotions I felt the night before. Shame, embarrassment, anger. I rattled the pills around trying to remind myself that once I chewed one of those blessed blue gems I wouldn't give a fuck about anything. The wait would kill me though. I decided to split a pill and snort it to make the remainder of the trip home more tolerable. Within minutes I was flying high... not a care in the goddamn world. Free of pain, free of doubt, free of inhibitions… free. Why couldn't I always feel this way? Everything was in its right place. My pedal to the floor, the moon hanging high above, my arm hanging outside the window. I completely forgot every bit of nonsense that was stressing me out. Forgetting what "sad" was in its entirety. I got home and chewed the other half of my pill, knowing I was about to kill half a gram of blow and for the life of me could not stop grinning. I had been parked for a while outside my apartment when I noticed another tenant exiting his doorway heading towards me. This self-enlisted meter maid always gave me shit for parking here. It wasn't that I couldn't park there he just decided he would claim it as his own. I constantly found notes written on napkins, torn paper plates, and paper towels crudely placed on my car claiming "This is not your spot." Indeed, but it wasn't his either. He would just incessantly bitch about headlights flooding into his apartment disturbing him at night. Parking was limited though so nobody, including myself, took him seriously. Confrontation never came easily to me, but I wasn't necessarily "me" when I used. I would in most cases put up with anything other than having to confront someone on any matter. I figured It'd be over with sooner or later so what was the point of risking my well-being? Maybe it was that. It could've been more symptomatic of cowardice I guess. Self deprecation had become second nature to me so I wasn't doing myself any favors. Each thought and action was subject to scrutiny by none other than myself. "You're stupid" "Worthless" "Pathetic" "Lazy" "Good for nothing!" With so much hatred and disdain for myself how could I blame anyone else for sharing the opinion. How could I argue against something I appeared to whole-heatedly agree with. I'm ashamed of myself, I bite my tongue everyday, stifling my opinion, and my feelings. I blame it on my job. I blame it on society's norms. I pass the buck so that none of the responsibility falls on me. Why do I put up with it? What makes them better than me? Why do I take it upon myself to diffuse the situation? To keep things on an even keel? Aren't I owed the same privilege? Everyone else seems to walk around with value and respect for themselves. These people aren't social pariahs or denigrated in any respect. In most cases people who stood up for themselves were praised for it. People made me feel so dirty. I suppose their presence was just validation of the fact that I haven't anything to be proud of, and their kind words and reassurance seemed to be nauseating servings of pity... pity for someone they believed couldn't do any better if they tried. I want to acquire something I can call my own and feel like a man. I want to be secure and proud of who I am, but with them around I just can't. I am so ashamed of myself with them around, I literally have to change everything, I am not myself near them and its not healthy to deny one's identity for the sake of someone else. It isn't healthy to deny one's identity at all. If I'm not me how can I pursue a fulfilling life? I'll always be miserable if I am forever given the burden of upholding a facade, a facade that isn't even noticed or appreciated. In essence it feels as though I am suppressing and killing myself. My train of thought was broken when something seemed to dart in the corner of my eye. Then I started to realize the asshole started knocking on my window.
"This isn't your spot! How many times do I have to fucking tell you!?" He yelled.
I have no idea why but I lowered my window. A sign of respect I guess, but why I felt I owed it to him I'll never know. "Are you fucking retarded? Or maybe you cant read is that it?" I stared ahead not making eye contact. Sure I was offended, I felt small, but I wasnt sure how best to deal with the situation. A few moments before this happened I was at peace, but now I was just humiliated and on edge. Continuing to stare straight ahead I thought it best to just let him tire himself out. Once he made his point I figured he would walk away and I could continue playing chemical puppet master with my feelings. "You'd better be fucking listening! Look at me when I'm talking to you!" It happened pretty quickly but from my perspective it happened slowly. It was as if my subconscious wanted to point out just how much of myself I afforded to other people. The rights I gave them over my thoughts, my speech, my actions. I saw his hands fly through my window. I didn't want to believe it but surely enough he had decided to physically attack me. His hands were around my neck, shaking me back and forth, ringing me like a bell calling forth some ravenous mongrels to supper. I was in utter shock and motionless save for the direction my neighbor decided to push or pull me in. How did I let it get this far? Void of any love or respect from an early age it wasn't necessarily something I was accustomed to upholding, but where was my self-respect? Who the fuck did this guy think he was? I tried to push him off of me although he was half way in my car by that time. My mind was on fire, every synapse was charged and firing signals at a ridiculous rate. Every bit of me was erratically shaking with rage, and the only unifying goal throughout my body was… to kill. He let go of my neck seeming satisfied with himself and threw a jab straight to my jaw as he stood himself up. "Let me catch you in this spot one more time you little shit! You'll see what happens!" at least I think that's what he said. Deep within my self a voice, although whispering, drowned out every other sound. I don't really know what happened, the paradigm shift wasn't anticipated. I just decided to let the next few moments happen without interfering, it was surreal. The movements were so alien to me, machinations of something divine. I removed my belt and wrapped it around my fist. I had no idea what was about to happen but every move was made with determination absent in my normal day to day life. I grabbed my bottle of scotch by the top and calmly exited my car. Everything was so pristine, almost mirroring the clarity I was beginning to feel. Before I knew it I lunged towards him and swung the bottle, excitedly connecting with the back of his dumb fucking head. What a rush… this felt invigorating! I was in control. The revitalizing sound of the bottle smashing against his skull took a back seat to the sight of him scurrying on the floor trying desperately to get to the open apartment door. What a pitiful effort, I unraveled the belt from my fist and looped it around his neck, digging my knee into his back and pulling like hell. The reigns were tugged with the fervor of years of repression. What a beautiful shade of red his startled face acquired with the severe lack of oxygen he was suffering. The veins on his face were bulging and wriggling like maggots erratically trying to escape. How have I not done this before? I hope no sees me I thought. The concern quickly faded with the need to impose more pain upon my new play thing. I loosened the belt around his neck enough to allow him to get a breath in, I didn't want him passing out… I wasn't done yet. Maniacally laughing my next urge had me scraping his face against the concrete. With a fluid motion I moved his face up and down blessing the pavement with spurts of blood and flayed flesh, forcefully moving his face up and down. How long could I continue this before I ground his face beyond recognition? It was a question I decided to answer with a few more forceful swipes up and down. I couldn't stop laughing. The fear in his eyes was just hilarious, before I knew it I had the belt strap above his mandible gagging him and prepared myself to begin bashing his skull into the ground. Swift and exacting I lifted his head and threw it into the ground over and over, keeping time like a demonic metronome conducting a wild symphony for my new found pleasure. The more I bashed his head the more freedom I felt, as if I were knocking down the doors of my shame and self-contempt. He didn't seem so scared anymore. The look in his eyes took on an absent disposition and without fully appreciating what that meant I knew… he was no longer with me. What the fuck did I do?
I spent the next few days in my apartment. Barely eating, barely moving, and barely living. The confidence and justification I felt while attacking my victim had long since vanished. The moment I realized I had murdered somebody, absent of any compassion, I panicked and ran from the scene. Pacing around my living room, I pulled at my hair breathing heavily. The more I tried to shake the feelings the more concrete the images of the accident became. I'm calling it an accident. Where the provocation came from, where the inspiration for each action came from… I'll never know. Sweating under my covers I experienced emotions that were polar opposites to what I felt in that moment. Where I laughed, I cried, and where I rejoiced I cringed from pangs of guilt. Thinking back I'm glad I had so much junk in my system to cloud my consciousness. After running back to my apartment I dove nose first into my baggie of coke. The next thought that came across my head was to wipe the scene clean of my presence. I had no idea what to do, but I had watched enough forensic dramas to at least get an idea of what to clean up. After getting a decent amount of blow in my system I crept back outside carefully taking glances in every direction, erratically scanning the area for anyone that might be looking through their windows. Feeling a bit calmer with a new wave of euphoria I just darted to the lifeless body and dragged it through the door. I brought in just enough to be able to close the door then ran to the shards of the bottle that broke. I quickly made my way to my car and parked in another spot. From there I ran to my apartment. Once inside I resigned my self to a corner and successively took bump after bump as the reality of my accident came crashing into my dissociative state. No matter how high I got though I kept landing back in the corner remembering the same life ruining moment. Was it ruined though? What do I do now? Will anybody look for me? I doubt anyone would be able to immediately connect me to the accident, but I was paralyzed. Frozen with fear. I had only managed to make it to my bed and compulsively ingest the remainder of drugs I had left. How long before someone would begin piecing together what had happened? I was missing work, and I had to have left copious amounts of DNA around the scene. Did anyone know he was dead yet? Could the other tenants really have shrugged off the blood stains? I really felt as though I could've stayed locked in the fetal position forever. Even the pain of running out of drugs ravaging my psyche and rendering my body useless wasn't enough to get me up. I was so scared. Completely at a loss for my next step. My phone was beginning to have sporadic tantrums, I assumed my supervisor was calling to see why I wasn't showing up for work. I guess I quit? How can I go back now? How can I stay here? I had no excuse convincing enough to bother answering. Maybe this is all a dream and I can wake up. Wake up and not deal with any of this. You could say it'd be weak of me to run from my reality, I might just as quickly ridicule somebody for expressing a similar sentiment. As far as ridicule is concerned the Martyr will always be grateful. Whether unto themselves or reflecting on scorn from the masses, it always seems to land as reassurance. Assuring themselves of being on the right path, the opposition stands as a backbone for the new being, the human that exists as more than the sum of their own parts. Why do they go about it in that manner? Why is there no support for the contrarian? How were we to find virtue in the status quo? Why is it all for naught when understanding graces us? When commitment and positivity grace us with their presence we almost exclusively flinch. We run. The very things we look for act as opposite poles that send us hurtling in the direction of obscurity and angst. Of course many would argue that these things are necessary. Many would be amicable and almost happy to be seeing the very fabric of their lives falling apart. Shoving every good and savory piece of bliss aside wishing like hell that they would never see progress ever again. I loathe this part of my own humanity, I want my dreams to come true. I want everything I cry for to be here, to be in front of me… Tangible, and certain of its own matter enough to flatter my senses with their presence. I don't believe I'm different for feeling this way. I don't believe that at all. In many ways it makes me feel ordinary, but I have made it beyond the point in my life that justifies further digging. Why honor some prototypical reverie that affords me nothing? I should be satisfied with my rock bottom. I'm going crazy grasping at straws… prying my eyes open and begging them to accept the light. No more tears, no more crying, absolution must be mine. I cant live any other way. Every move from this point on must be in an effort to carry myself out of this hell. The flames have scorched more than my flesh alone, and I have to believe for my own sake that I am capable of healing, I must believe I am not beyond convalescence. The white feather of my angel's wings have to make my hairs stand, and they have to force the corners of my mouth upward. I guess I don't deserve to just whine about martyrs and salvation anyway… I didn't die for anyone… I just killed a guy.