The Race
Find your Home and Run like Hell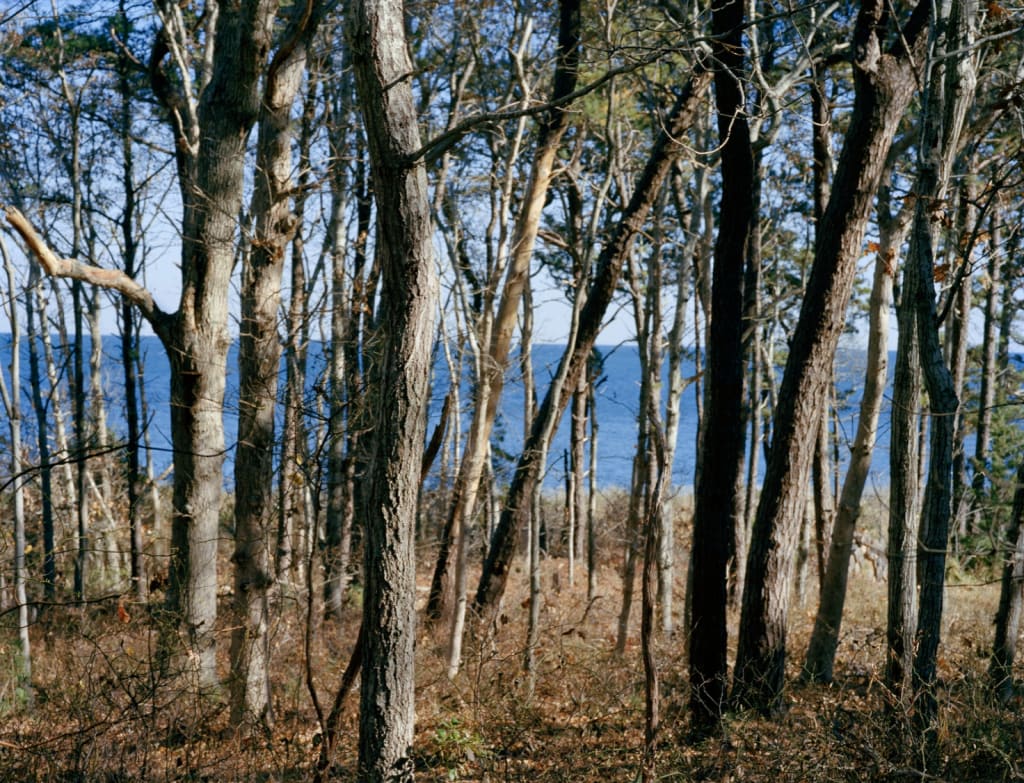 The Sea Beyond Trees, Vineyard Haven, Ma. 2017
I.
I am five. My father stands shin-deep in water, bent over collecting the salty soup into a container. In a single fluid stroke, he fills the clear Tupperware with the brine. Later, we will boil lobsters in the big blue pot. I am crouched barefoot at the shoreline, clutching tiny and white, polished quartz pearls in my hands. Treasures. The day was not clear and the sun dissolves, pink and hazy, behind the horizon. In the distance, a foghorn howls and startles the crickets.
With heavy pockets, we return to the pavement, my feet like leather pads on the warm tar. I can hear the water sloshing around in the bag that swings by my father's knee caps. Swoosh, swoosh, swoosh. We are walking home. My mother will be there waiting, husking corn and tossing the husked skins into our backyard. The road we walk is old and cracked down the middle. Dandelion forests erupt out of the sandy crevices. I traipse the edge, watch the ants scatter as I step. I am listening to my father's voice high above my head but I do not hear what he is saying. We pass my school where the playground is built into a hill and where I learned to leap from the swings and fly. We walk down Main Street and up past the stained glass church and through Mrs. Baker's backyard. The street lights hum awake as we reach the steps leading up to our front door. My home is a house shrouded by hedges and elevated on a stone wall, number 10 on a street named after a man called William.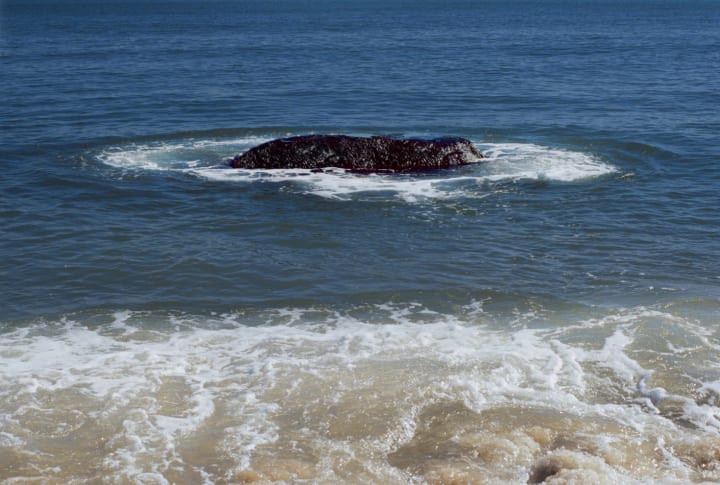 There is a yellow light in the Kitchen at blue hour. My mother places a large metal bowl on the kitchen table. It is here, I meet my dinner.
I stand shakily on my chair to see them. Brick red and speckled, their claws are constrained with thick bands of rubber. Creatures. I tap one and it flinches, dragging its heavy fist against the stainless steel bowl. I run my fingers along their scaly backs and press into the sharp horns of their armor until it feels dangerous. They squirm desperately flashing antennas around in circles, feeling, smelling, panicking, all stacked up on top of each other. They try to climb out of their container and away from my prodding hands. My mother picks one up and flips it over, exposing its belly. Her hands are papery and red, pruned from washing dishes. She points to the small feet beneath its tail, they are furry. Female, she says, like you and me. I hear the click, click, click of a flame igniting, and the water from the sea goes to boil.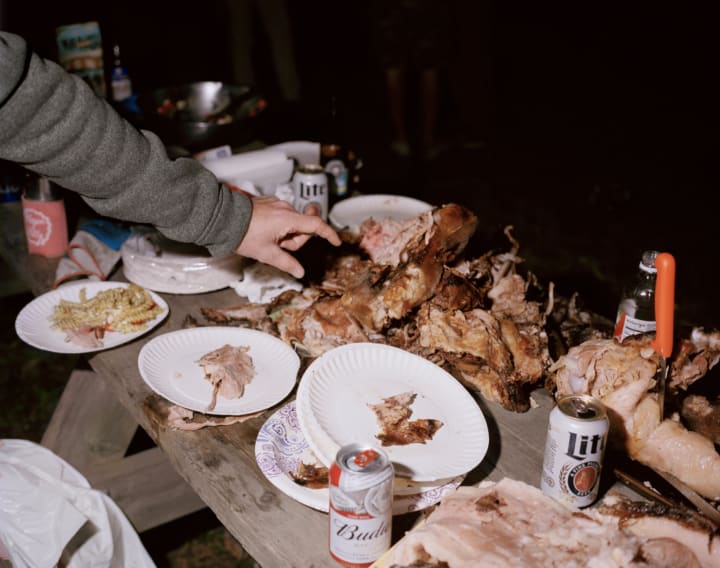 II.
I am nine. It is a quarter past that hour on a Friday evening. I am playing Mario Cart at the foot of my best friend's bed. Hunched over our knees, thumbs cramping, we are gathering speed. Later we will watch Zenon from the 21st Century, whom we both consider an exact likeness to Katie. Our hair is tied in matching pigtails with sparkly elastic hair bands. Bobbles, you know the ones, with the clear plastic balls that click together and shimmer in the light when you bounce your tails about in the mirror. Downstairs her parents are watching the news. Feet up on the coffee table in the living room, both with left foot over right. Her father nurses a light beer, her mother doesn't drink.
A town away, in the flat, outermost reaching sand-dunes, the older boys are preparing for a race as well. The night is clear and hollow. It is May: not yet warm, no longer cold. But everything is wet. The trees turn faster here, fall harder, linger dormant far longer covered in salt. The street lights are haloed in sea mist and the road stretches out in front of them, gleaming and straight, into the silky night. These young men are conquerors of this road, and of the fear to travel its dangerous terrain. They are looking for flight speed to send them up and off somewhere. Looking for the kind of speed that would project them out of their own bodies. Reaching for that hit of adrenaline that tickles death. The one that we all feel deep inside when we tempt the fragility of our physical, biological bodies.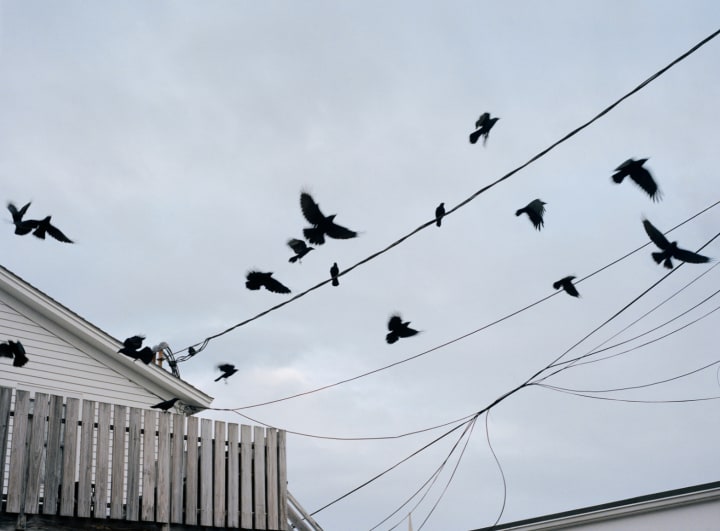 Memories like this one are not mine. But they are shared. I can see the glow of the odometer, arching higher and higher, I can smell the sweat and the beer on their breath as the car flies faster and faster and faster across the grass plains. Swoosh. And then panic, a sharp inhale, and Katie's brother's body flies from the passenger side window of the speeding SUV. He falls limp on the side of the road, Thud. I can feel it, still. I can see it, touch it, in my stolen memory. Carnage, lit up by the 1998 Ford headlights, upside down and covered in dew. I can hear it, that silence before a breath is released to scream.
Red and blue lights flash through the skylight from outside and there are hushed voices in the kitchen. Katie reaches for a small wooden hinged-topped box sitting on her dresser. The box is filled with treasures, each one with a specific story and meaning. She turns them all over in her hands and I don't really understand; I didn't have a brother. There is a loud wail from downstairs and a knock on her bedroom door. My father is there to take me home.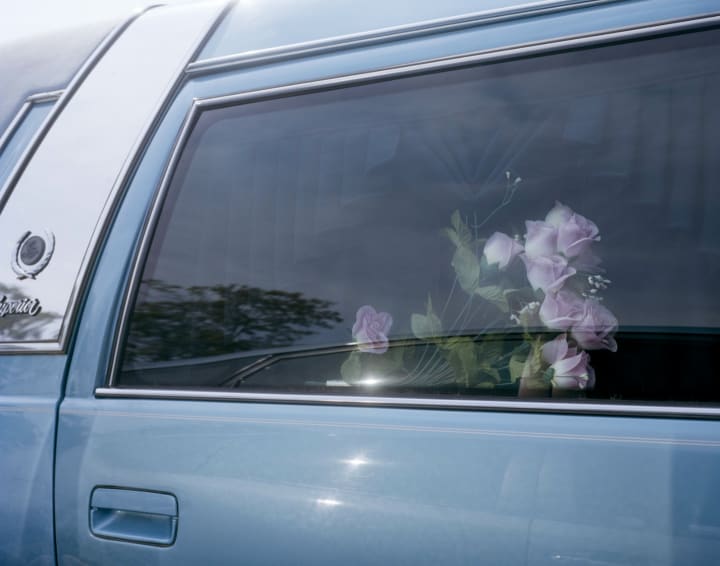 My mother and I go to the funeral in our Sunday best. The church is Catholic with white paneling and a seafoam green trim. They speak of destiny and reason and I think about the little box of all the treasures. I still don't understand. I didn't know what it meant to die. I don't know how I would begin to explain what it felt like to leave a body or run out of breath. Nobody ever offered any explanation either, but I guess I never asked. I thought about how my parents' cat lay frozen and cold on the dog bed one day after school. I thought about the lobsters in the big metal bowl before we boiled them and how I prodded at them with a wooden spoon in the last minutes of their lives.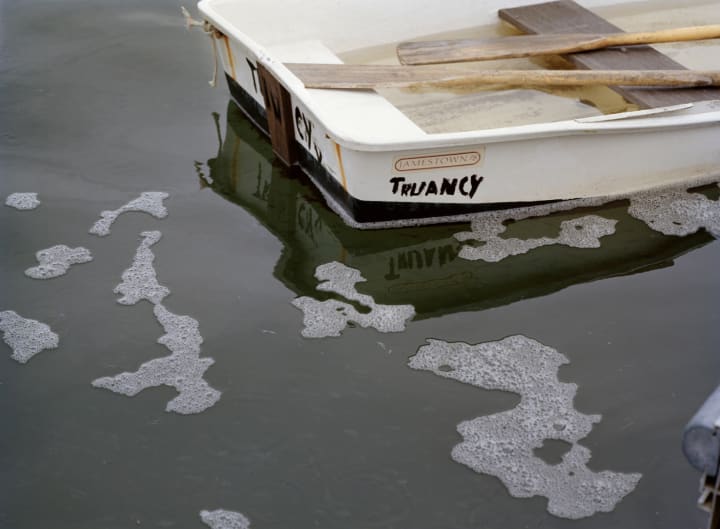 III.
Home never has been contained between four walls and a roof or, even, defined by those certain people whose arms wrap around you as you enter a house. If anything, home is the echo of a foghorn that extends and breaks the land, an unforgiving keeper of time. An unrelenting reminder that the world keeps spinning as we lie drowning in stagnant water. It's the moments when you break and pieces go missing that turn a landscape into a place you'd call home. Like the first strike to your mother's arm in the midst of an adolescent battle, or the recounted dreams of a son's desire to kill his father or the three or four rotations a car will spend airborne before it hits the ground.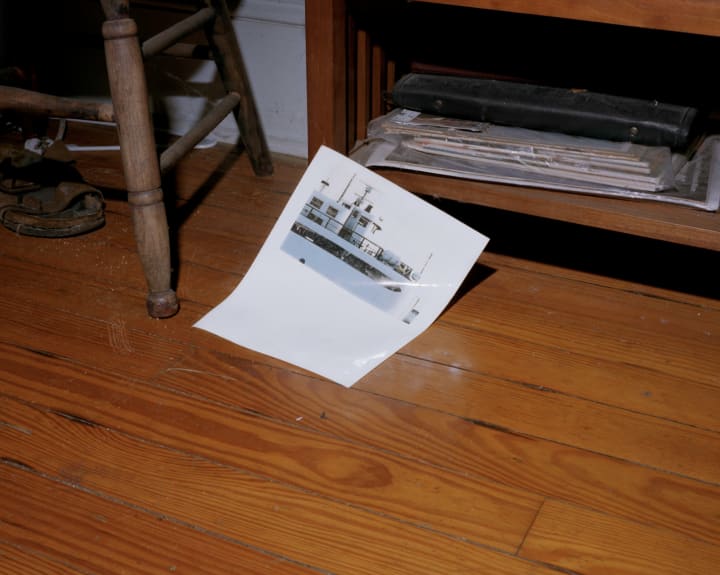 I think we used to believe that our blood was rooted in the soil. That no matter how careless we were with our lives and our bodies that the land would somehow hold us up and back and out of harm's way. The world stopped, for us, where the land exceeded into water, which it does on all sides, and we have run circles around each other in our search for the meaning of it, for the beginning of the maze. Those circles are scattered with roadside crosses of those who have run too fast and fallen just out of reach. Their names crown the bumpers of our cars and mark our calendars with each season's turn. It wasn't until I saw for myself, all that 3D space whirling around, flattened by speed, how easy it was to fall. And when I think about home, I hear the long, sad howl of the foghorn calling out at dusk. I hear the lapping of the waves against a rubber bumper or the hollow sound of water dripping onto water through weathered wood. I hear the high keening of a mother calling for her son.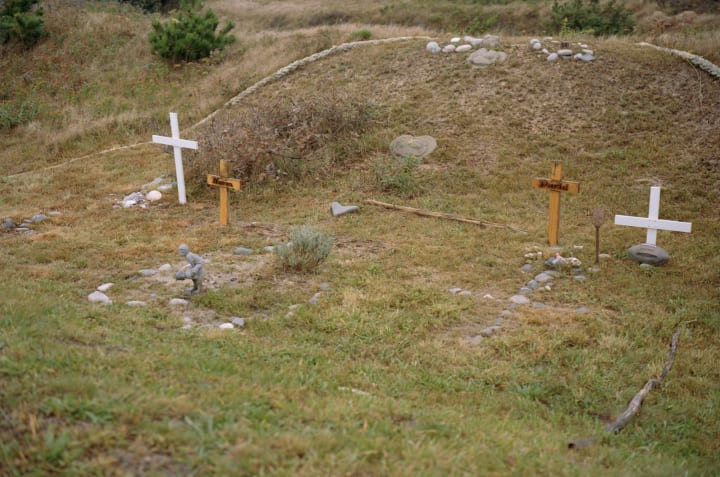 When I think about home, I think about death and all the lives that have been reclaimed by the very land that stood them upright when they were learning to walk. Maybe it was about the water and the land escaping into it on all sides or maybe it's about the marked trees and the weathered roads or the stillness at night before the last sound. Or maybe the land was born out of us, not the other way around. Our pieces keep getting lost and tangled up in the overgrowth, roots deep as the weeds in July, all the skins we've shed that hold the soil up from the ocean floor. And when you think about all the people you used to be and who you are now, you get lonely because you're the only one left.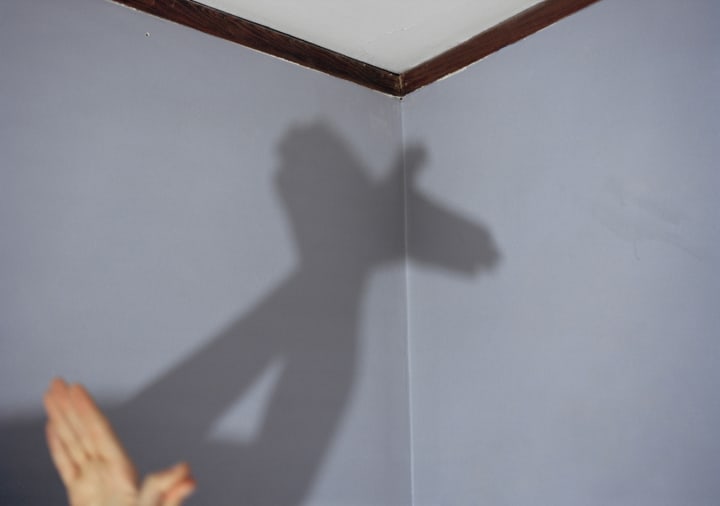 coping
Born on an island eight days late, been trying to catch up ever since.
Receive stories by Olivia Becchio in

your feed