Strength Is Simone Biles
Gravity Defying GOAT Takes A Stand
In a sport where greatness is undervalued in a means of unfairly "protecting" other athletes from attempting to achieve it, arguably the greatest gymnast of all time was punished, simply for being the best.
But it was Simone Biles herself, and not her scores, that truly shocked the nation this week. As many people were infuriated by average scores for a well above average competitor, she was dealing with a much more personal decision; whether or not to continue competing in the Olympics.
Posts could be seen all over Facebook and other social media platforms exclaiming that gymnastics should have to keep up with Simone Biles and not the other way around. Biles can perform moves that seem as though the laws of gravity simply do not apply to her. But in terms of the sport itself, other gymnasts attempting the same feat, would likely get injured. Therefore the scoring of Biles was less in line with her actual achievement and more in keeping to what some are saying is an outdated playbook.
The fact is it can be achieved. Simone Biles is living proof. And she has not become the gymnast she is without ever being injured.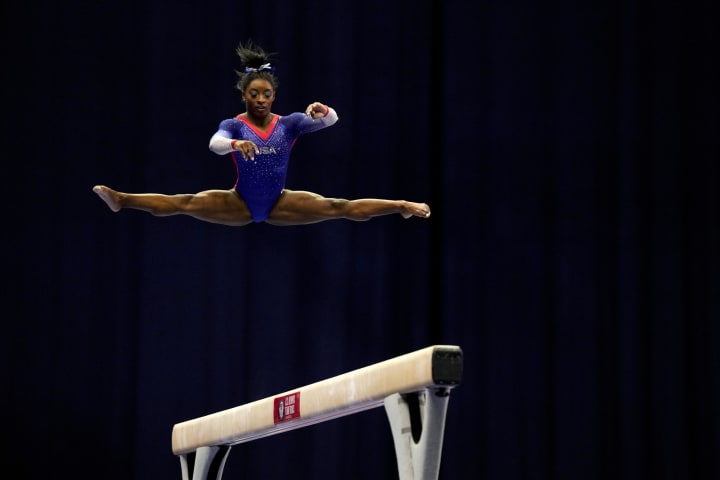 The sport has taken a toll on her both physically and mentally. While her amazing athleticism is incredible to behold, witnessing her be vulnerable as the entire world watched, walking away from the Olympics for her own mental health, may be the greatest strength she's ever displayed.
And not for the first time.
Simone Biles went public in a Facebook Watch series about the sexual assault on her and hundreds of other women by former national team doctor, Larry Nassar. Abused, traumatized and under the eyes of a nation expecting greatness, the self-proclaimed perfectionist was overwhelmed with anxiety.
She stated that her heart was in it but her head was not. She was overthinking, second-guessing herself, which caused her to lose her bearings mid-air during her time on the vault. Biles said she had no idea where she was in the air, which is why she only completely 1.5 of the 2.5 twists that had been planned for her routine. It was then that she knew she needed to step away to protect herself from serious injury.
Her enthusiasm for and love of the sport had begun to diminish. Some of her joy was stolen by Larry Nassar but in an Instagram post earlier this week, she reported feeling like the weight of the world was on her shoulders.
In Tokyo, the stress only continued to build as the expectation of her to dominate every event became a burden too large for even her powerful shoulders to bear. After the vault, Biles walked off the competition floor and into the locker room. She reemerged without hand grips for her next event, instead donning a warmup suit over her leotard.
She was done.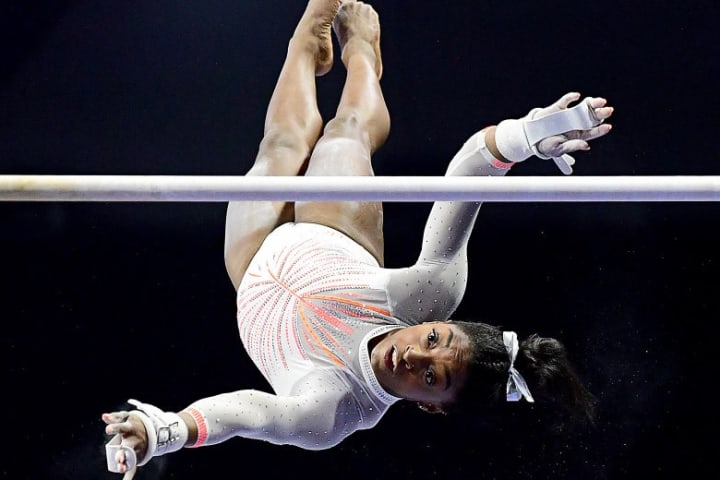 When asked if she had stopped competing due to an injury, she said no, she was not physically injured, just maybe a little bit her pride. She would go on to explain that each day had only gotten tougher on her and that she was 'not in the right headspace' and had grown nervous where she used to feel confident. She also stated that it simply wasn't as much fun as she wanted gymnastics to be for herself.
For herself.
That's the part that was missing. She stated that she had come into the 2021 Olympics feeling like she was doing it for other people and it 'hurt her heart' that doing something she always loved felt as though it had been taken from her in order to please people.
"We're human, too, so we have to protect our mind and our body rather than go out there and do what the world wants us to do." Biles said, regarding mental health awareness in the world of sports.
The U.S. women's gymnastics team went on to win the silver medal and Biles posted their photo on Instagram along with the following words:
"OLYMPIC SILVER MEDALISTS 🤍 I'm SO proud of these girls right here. You girls are incredibly brave & talented! I'll forever be inspired by your determination to not give up and to fight through adversity! They stepped up when I couldn't. thanks for being there for me and having my back! forever love y'all"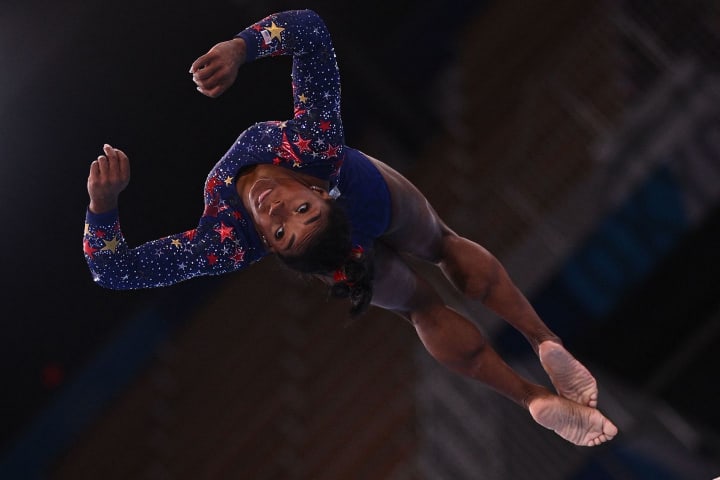 Biles is a true inspiration. At 24 years old, she has accomplished more than many people twice her age but she showed true courage in knowing what she wasn't willing to do for a medal.
In putting her mental health first, she showed, not only to the world of gymnastics, but to the world at large that it is okay not to be okay.
Thank you, Simone Biles.
You truly are the Greatest Of All Time.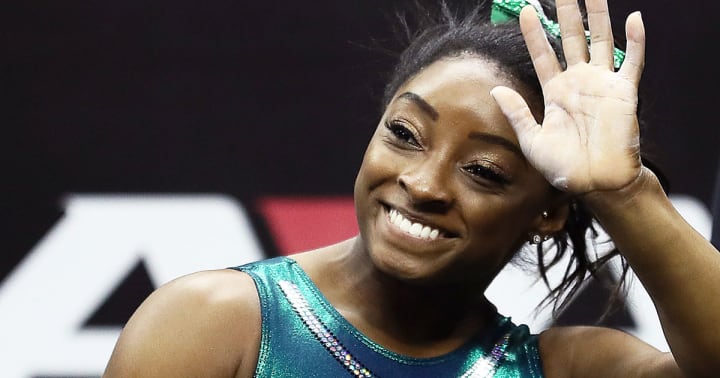 celebrities
A veterinary technician, writer and animal advocate from New York. Currently living in South Florida and desperately trying to escape. Runs on Starbucks and the love of her husband and 7 rescue animals.
Receive stories by Courtney Capone in

your feed