Steve Jobs Shared These 3 Life Lessons in His Momentous Stanford Speech
Profound advice based on real-life experiences.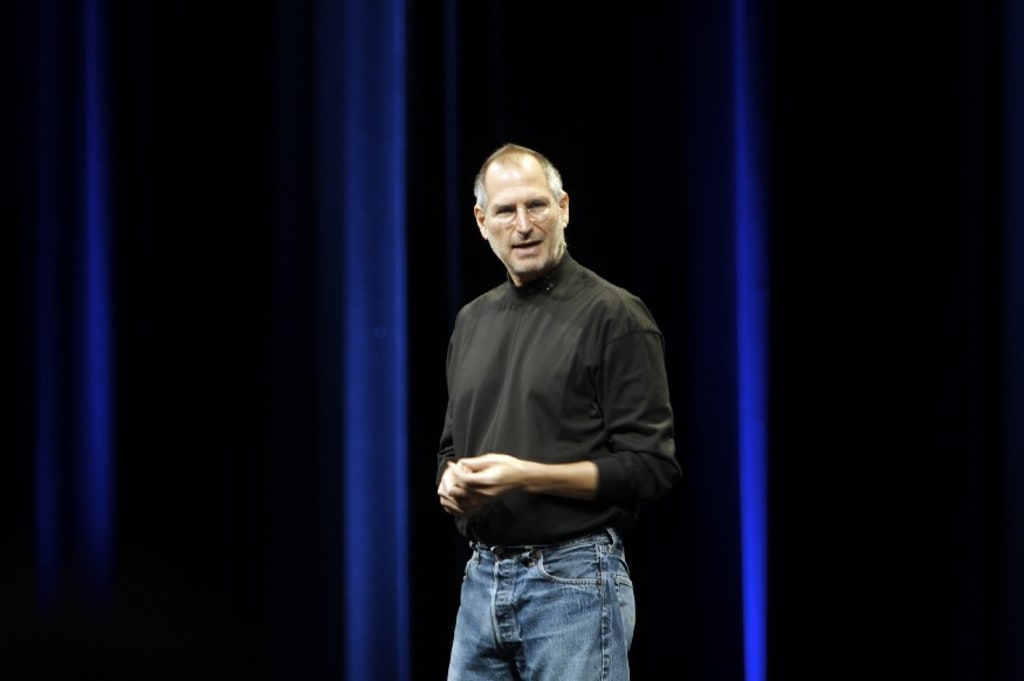 Steve Jobs at the Apple Worldwide Developer Conference, June 11, 2007 (Source: Wikimedia Commons)
"Stay hungry. Stay foolish."
These were the last words of advice Steve Jobs gave to the graduating class of Stanford University during his 2005 commencement address.
Up till today, Steve Jobs' Stanford speech taught me some of the most profound life lessons. These are the three pieces of wisdom that the Apple co-founder presented through his own life stories.
"You can only connect the dots looking backwards."
On February 24, 1955, the day when Steve Jobs was born, it had already been arranged that he would be adopted by a lawyer and his wife. But at the last minute, they decided they wanted a girl.
The next couple who was offered the baby was not college-educated, and Jobs' biological mother, a graduate student, refused to sign the adoption papers. Only after Clara and Paul Reinhold Jobs promised that Steve would go to college did his mother agree.
In 1972, Steve Jobs enrolled in Reed College. Six months later, he dropped out but stayed as a drop-in for the next year and a half. During that time, he went only to classes that interested him. One of them was Reed Colleges' calligraphy class, which was in Jobs' words, "perhaps the best in the country."
During his college days, he saw no practical use of the new skill. But years later, when Jobs and his friends were designing the first Macintosh Computer, his skill took center stage. The Macintosh was the first computer with proportionate, diverse, and beautiful typography.
The Lesson: Jobs couldn't see a practical use of his newly acquired skill while he was in college. But years later, the knowledge from his calligraphy class helped design the first widely-sold personal computer.
We can't see the bigger picture when we are in the midst of things. But, if we take chances, grab opportunities when they are presented, and if we are willing to learn, the momentum will eventually pay off.
Don't let yourself become paralyzed with the one thing that did not work out, and if you didn't choose the conventional way to success.
"You can't connect the dots looking forward; you can only connect them looking backwards. So you have to trust that the dots will somehow connect in your future. You have to trust in something — your gut, destiny, life, karma, whatever. This approach has never let me down, and it has made all the difference in my life." — Steve Jobs, 2005 Stanford Commencement Address
"I've been rejected, but I was still in love."
At the age of 30, Steve Jobs was fired from Apple. He saw himself as a "very public failure" and contemplated leaving the Valley. But then he stopped himself.
"I've been rejected, but I was still in love," is how Jobs explained his next realization, and he decided to start over.
"Getting fired from Apple was the best thing that could have ever happened to me. The heaviness of being successful was replaced by the lightness of being a beginner again. It freed me to enter one of the most creative periods of my life." — Steve Jobs, 2005 Stanford Commencement Address
During the next five years, Steve Jobs started the companies Next and Pixar, and met his wife. Then, Apple bought Next and Jobs was again in the company he helped build.
The Lesson: I firmly believe that life happens for us and not to us, and Steve Jobs is the perfect example of that. When he was fired, he had to grow and break out of the "Apple shell," which resulted in Jobs coming back even stronger. He was also reminded that he loved what he did and was on the right path for him.
In other cases, we may be stubbornly holding onto an unsatisfying job or a bad relationship just because we are comfortable and on autopilot. In those cases, only distance from such a situation can help us see clearer.
Sometimes, life has to shake us up so that we can fulfill our highest potential and step out of our comfort zones. A rejection is nothing but a step in another direction until you find what you truly love (in your professional and personal life).
"Your work is going to fill a large part of your life, and the only way to be truly satisfied is to do what you believe is great work. And the only way to do great work is to love what you do. If you haven't found it yet, keep looking. Don't settle. As with all matters of the heart, you'll know when you find it. And, like any great relationship, it just gets better and better as the years roll on." — Steve Jobs, 2005 Stanford Commencement Address
Death.
In 2003, Steve Jobs was diagnosed with pancreatic cancer.
He called the remembrance of death "his most important tool" for making all big choices in life. To seize the day, the question Jobs asked himself was:
"If today were the last day of my life, would I want to do what I am about to do today?"
Too many "no-s" in a row meant it was time for a change.
The Lesson: The imminence of death is something all of us have in common, and there is a simple exercise you can do at this very moment to see where you stand in life.
Ask yourself this question: "If I had one hour to live and to reflect on my life, what would I regret most not doing, and what has brought me the greatest joy?" Put your answer on a piece of paper, and find a way to do precisely those things.
"Your time is limited, so don't waste it living someone else's life. Don't be trapped by dogma — which is living with the results of other people's thinking. Don't let the noise of other's opinions drown out your own inner voice. And most important, have the courage to follow your heart and intuition. They somehow already know what you truly want to become. Everything else is secondary." — Steve Jobs, 2005 Stanford Commencement Address
----------------------------------------------------------------------------------------
This article was originally published on Medium.
advice
About the author
Through variety to clarity. International business student with a focus on strategy and innovation.