Remembering Sept 11th 2001
We All remember where we were that day...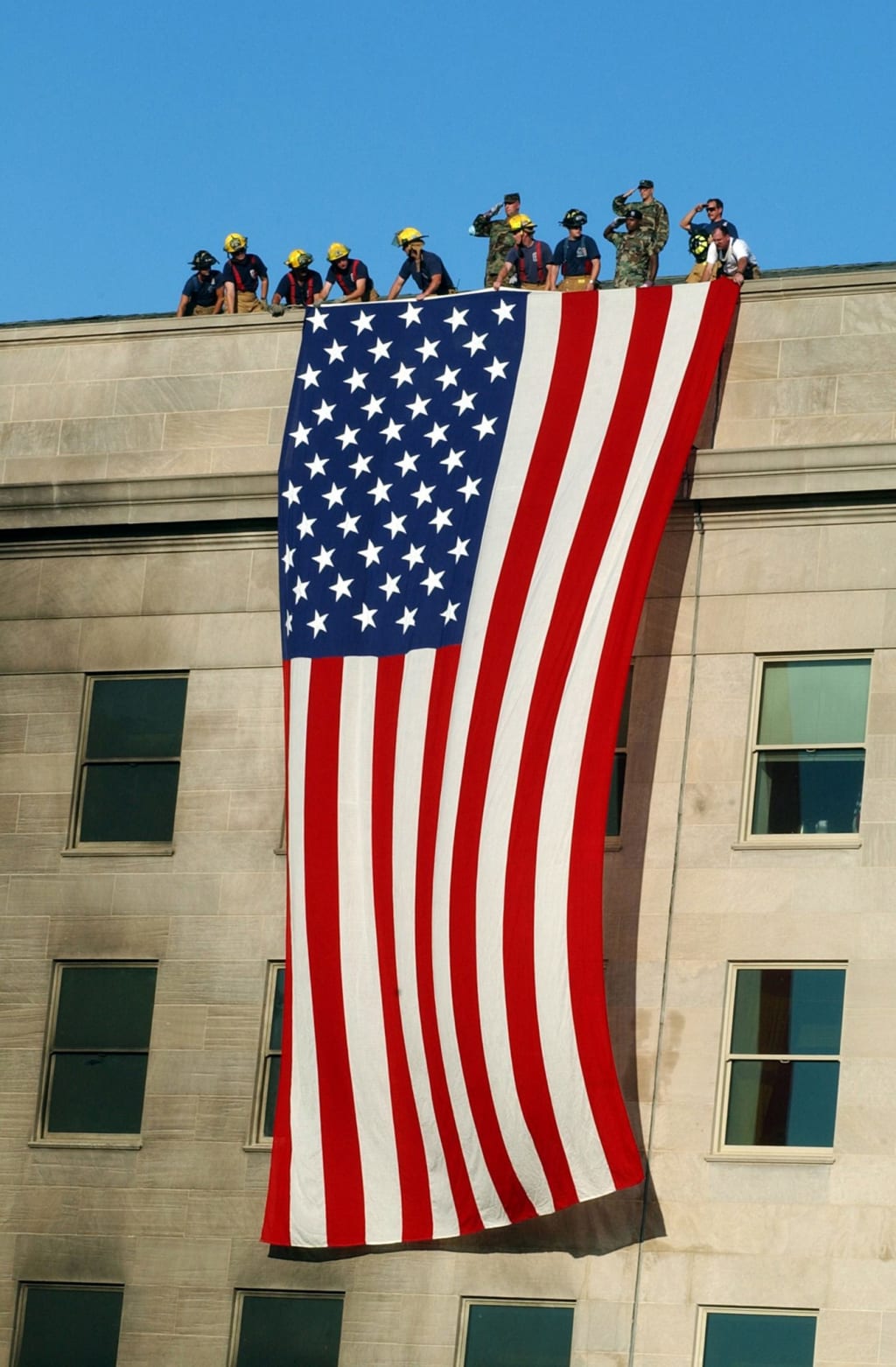 September 11th 2001- I was barely out of college. I had graduated in May 2000. I was living with my then boyfriend, a USAF A-10 Crew Chief in a small apartment in Arizona. We were both asleep when the first tower fell. Then, came the calls. First, it was my mother who worked in Family Advocacy doing domestic violence counseling, telling us she could not get on base. Then, it was the boyfriend being put on standby..which lead to rush packing and getting the few things that weren't in his go bag- like the tight number of socks. Then the worst, my goddaughter, Samantha. I had expected to hear from her father, Tony, a K-9 handler with the Security Police in the USAF. Instead I got a call from a 5 year old hiding under the bed.
Samantha was legally my responsibility if anything happened to her father. I had raised her at 19, while going to college, working on Davis Monthan Air Force Base partly alone and partly with her father. He was supposed to be at the Pentagon on 09/11/01. Sam was home with the babysitter in VA. How do explain to a 5 year old why she can't call her daddy? You can't. For hours we were on the phone. I was too afraid to let her go, I wasn't sure I would be able to get reconnected to her. Even with a psychology degree, I couldn't explain to her that I was afraid too. I was afraid I just became her legal mother. Obviously it would not have been a bad thing, but it would mean my best friend, who had trusted me with his only child was dead. This man, was my friend since were teenagers, we went through every growing pain every bad decision either of us made together. We always had each other, and then when he go the call that Sam existed, we started raising a baby together because her mother wasn't around.
I remember thinking..Please don't let him be gone. I need my friend. There was no way to get a flight, no way to do anything but wait on the phone with my goddaughter and silently pray that he wasn't there and would be coming home. On September 12th, the news came. He had been at the Pentagon, had left and was coming home after he could be debriefed. Exhausted from not sleeping and unable to do anything but reassure my goddaughter that we were still a complete family.
After the shock wore off, and the stories started pouring in I fell in love with this quote: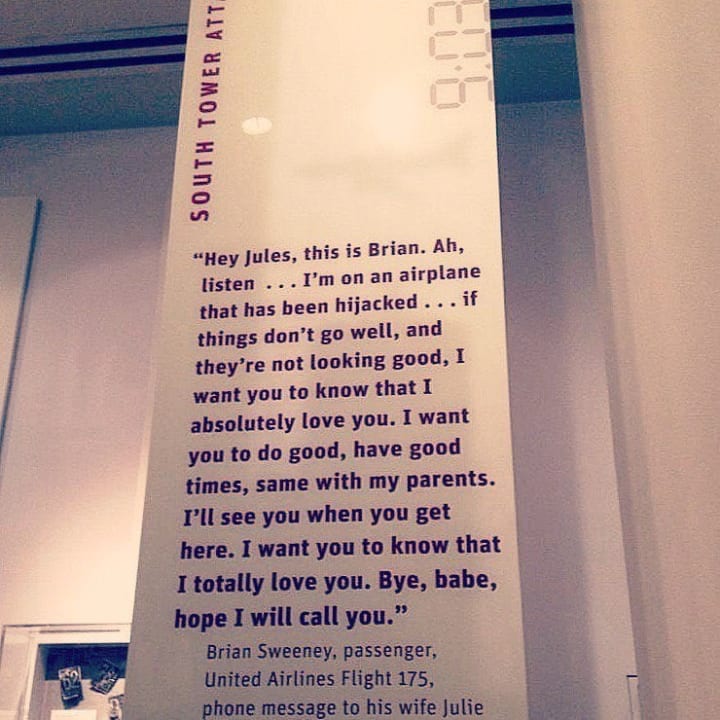 The audio still will reduce me to tears. Brian Sweeney was a pilot and instructor for the United States Navy, and later worked with a defense contractor. My grandfather was US NAVY, my unofficial adopted dad, an ex Navy Seal and former NYPD police officer. I still think to myself when I read Brian's words, "I want you to do good, have good times. I want you to know I totally love you. " What a sweet amazing man was lost that day.
For years now I have said that we should make 09/11 a national day of remembrance, and if I had my way I would introduce legislation to do so. I have be criticized for it, but the reason why is this- In the last 18 months during COVID, a national crisis we have seen the country tear itself apart along racial lines. We have seen a second Civil War be started and a third on first responders. How can we as a country, in an unprecedented national crisis forget these images: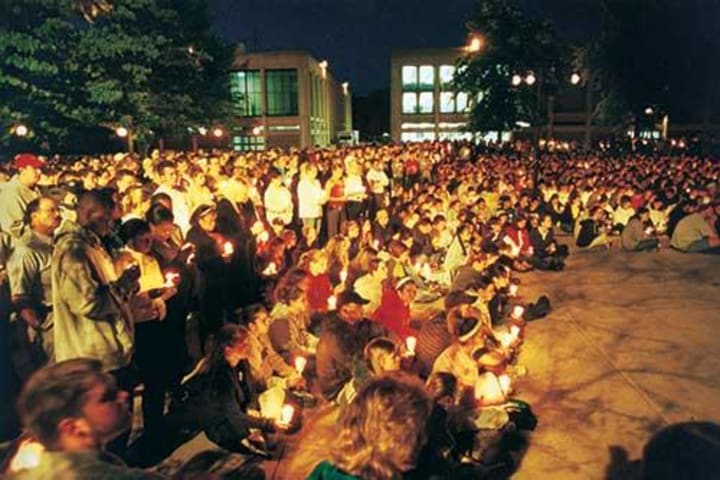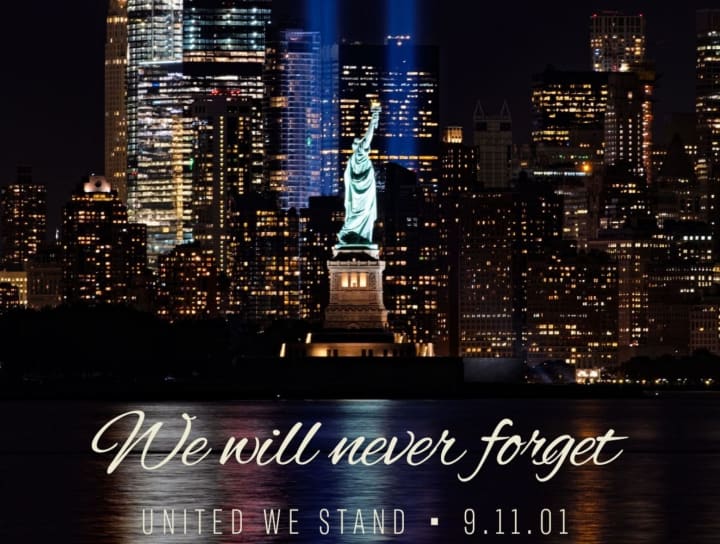 When did we become "divided we fall"? The country I have always known and loved comes together in a national crisis, we do not turn on each other. When we make each other the enemy we give up on our country.
We lost an estimated 2,606 people in the World Trade Center and collapse of the towers. 2,192 civilians (including eight EMTs and paramedics from private hospital units); 343 members of the New York City Fire Department (FDNY); and 71 law enforcement officers including 23 members of the New York City Police Department (NYPD), 37 members of the Port Authority Police Department (PAPD), five members of the New York State Office of Tax Enforcement (OTE), three officers of the New York State Office of Court Administration (OCA), one fire marshal of the New York City Fire Department (FDNY) who had sworn law enforcement powers (and was also among the 343 FDNY members killed), one member of the Federal Bureau of Investigation (FBI), one member of the New York Fire Patrol (FPNY), and one member of the United States Secret Service (USSS). This included a bomb-sniffing dog named Sirius- who I add to the official death toll.
A total of 1,402 people died at or above the floors of impact in the North Tower. According to the Commission Report, hundreds were killed instantly by the impact, while the remainder of the fatalities were trapped above the impact zone and died after the tower collapsed. A few people would subsequently be found alive in the rubble following the collapse of the towers, An 24 people officially remain listed as missing as of August 12, 2006.
John P. O'Neill was a former assistant director of the FBI, was killed trying to rescue people from the North Tower. Cantor Fitzgerald L.P., an investment bank on the 101st–105th floors of One World Trade Center, lost 658 employees. Marsh Inc., located immediately below Cantor Fitzgerald on floors 93–100 (the location of Flight 11's impact), lost 295 employees and 63 consultants. Risk Waters, a business organization, was holding a conference in Windows on the World at the time, with 81 people in attendance.
South Tower - A total of 614 people were killed at or above the floors of impact in the South Tower, another 11 people killed in the attacks are known to have been killed below the impact zone after United Airlines Flight 175 struck the South Tower.
Pentagon - At least 125 people working at the Pentagon were killed, most of whom worked for the United States Army or the United States Navy. 70 were civilians – 47 Army employees, six Army contractors, six Navy employees, three Navy contractors, seven Defense Intelligence Agency employees, and one Office of the Secretary of Defense contractor, 55 were members of the United States Armed Forces – 33 Navy sailors and 22 Army soldiers. Lieutenant General Timothy Maude, an Army Deputy Chief of Staff, was the highest-ranking military official killed at the Pentagon.
The 265 fatalities aboard the four planes included:
82 civilians (including 11 crew members) on American Airlines Flight 11
55 civilians (including 9 crew members) a United Airlines Flight 175.
54 passengers (including 6 crew members) on American Airlines Flight 77.
35 civilians (including 7 crew members), a U.S. Fish and Wildlife Service officer on 87 civilians (including 11 crew members) on United Flight 93.
60 civilians (including 9 crew members) and the five hijackers aboard United Airlines Flight 175[89]
I refuse to include the highjackers in this tally because they were not innocent lives lost, they were murders and I will not say they should be honored for anything. They will not be remembered in my world, and I will not glorify their actions by giving them any mention. The terror they created that day for an entire country, the lives they took, the potential they destroyed is the loss.
Foreign deaths Excluding the 19 perpetrators people from 77 different countries died. This included around 372 identified foreign nationals.
So when I see this country during a national emergency that has lasted 18 months divide us along racial lines, I have to ask..What happened to this country? How can we dishonor everyone lost that day by turning into this...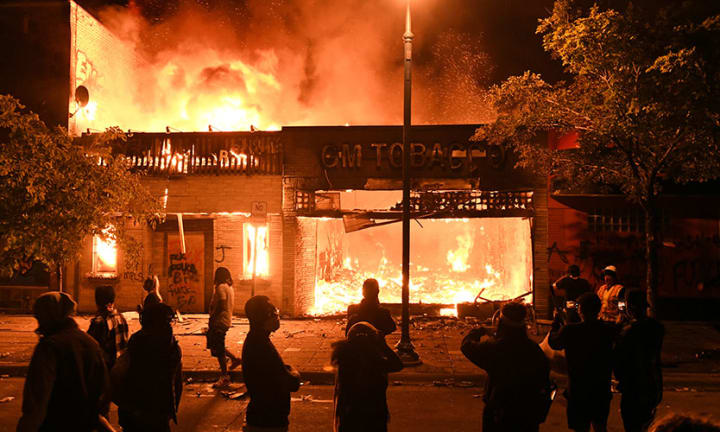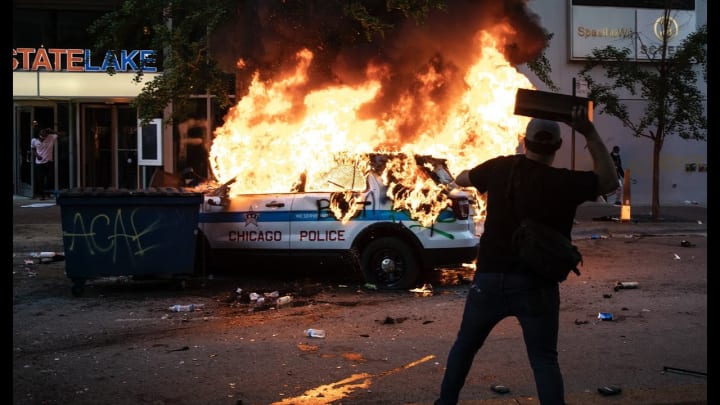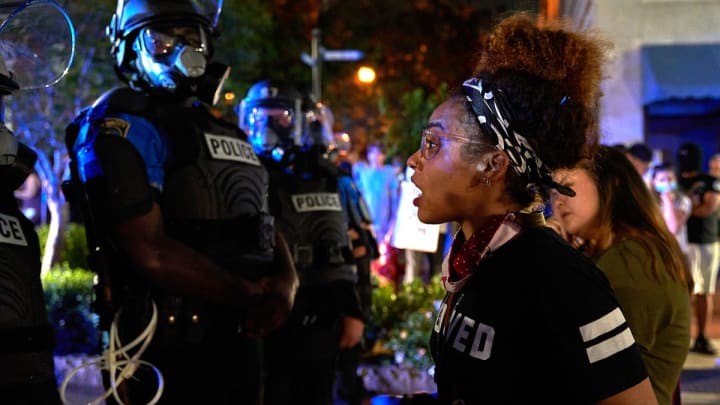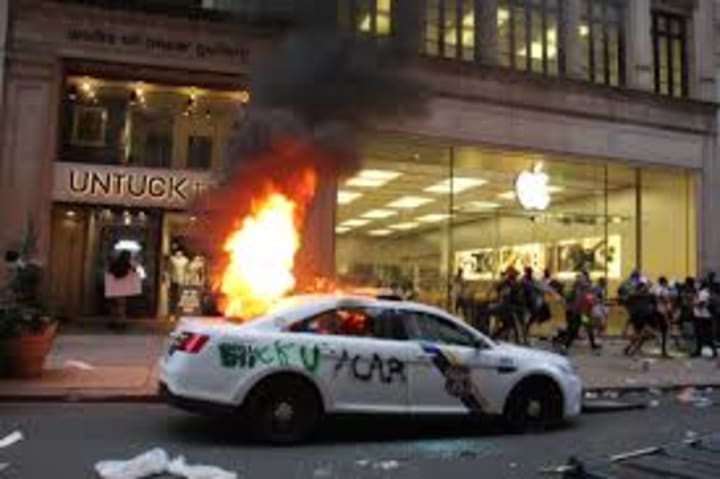 This not conducting a struggle on a "high plane of dignity." Not that there really is a struggle that wasn't created merely for attention and to take advantage of a country struggling not with racism or systemic brutality but people who do not understand they are attacking the protectors and blaming them for something that they themselves created with their lifestyle of crime. Yes there are bad police officers- they cover up rape like the Brookhaven PD, the Pooler PD- they cover up their officers committing felonies- I know because it happen to me, and no one cares. I will tell you it happened to cover up a juvenile probation officer who had stood up for their rights, was raped in the course of the litigation and to cover up a department from the Police Chief on down for covering up one officer punching his ex girlfriend in the face for going to people she trusted. That does not make every police officer bad, it makes those departments bad.
This country needs to unite to protect it's citizens, of which law enforcement and the military are members of. If those citizens are bad, if they happen to law enforcement they need to go to jail, but so do these people doing this.
The country I knew and chose to believe still exists a country where criminals go to jail, where people handle disputes through lawyers and courts, not in the street.
"We are also a nation of laws" to quote my favorite former Savannah Alderman and Former spokesman for the Savannah Police Department, Julian Miller. "When we start talking about courage, it is also do we have the courage to support those laws when it might not be politically expedient. Courage can be measured in a lot of different ways."
Courage can come from joining together in the face of national crisis which I would rather see from those who do not support anarchy as a solution.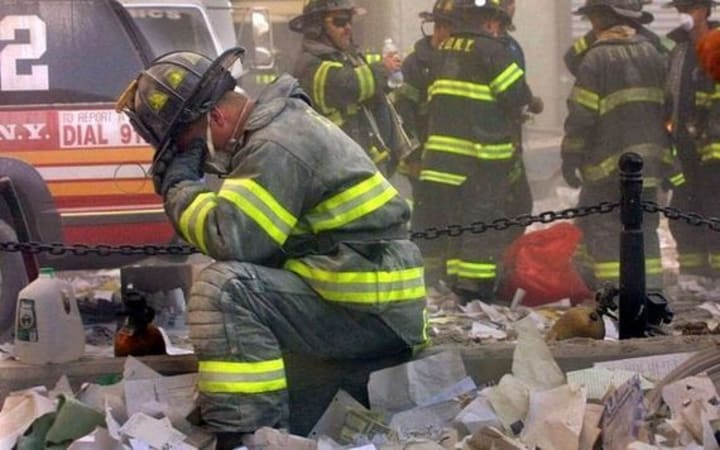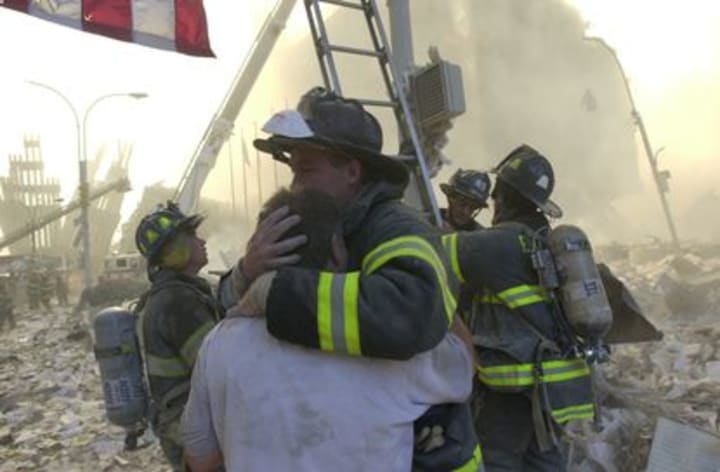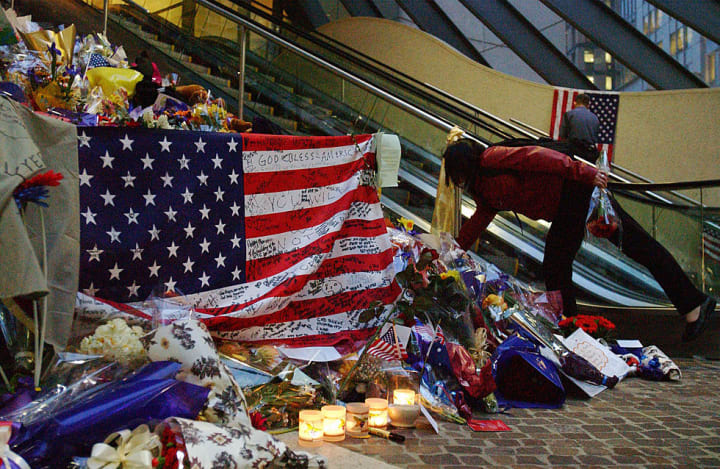 I miss my country on 09/12/01. I miss my country on 09/11/11.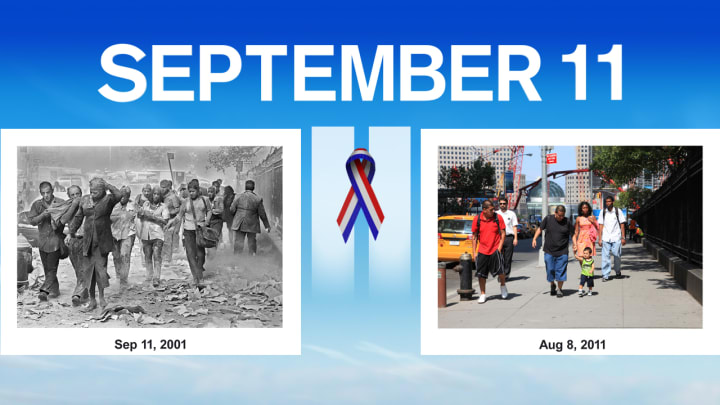 On September 11th, 2021, I encourage you to unite and not recreate one of the most devastating events in modern history. Stop repeating history..
humanity
About the author
@UnicornCarebear Cash App
@UnicornLegal Buy me coffee
"Justice delayed, is justice denied" "Injustice anywhere is a threat to justice everywhere."
Tattooed, Employed and has a Psych degree..Always on the look out for a group of Avengers.
Reader insights
Be the first to share your insights about this piece.
Add your insights