Relating to Meditation On the Toilet
I Was Indeed Breathing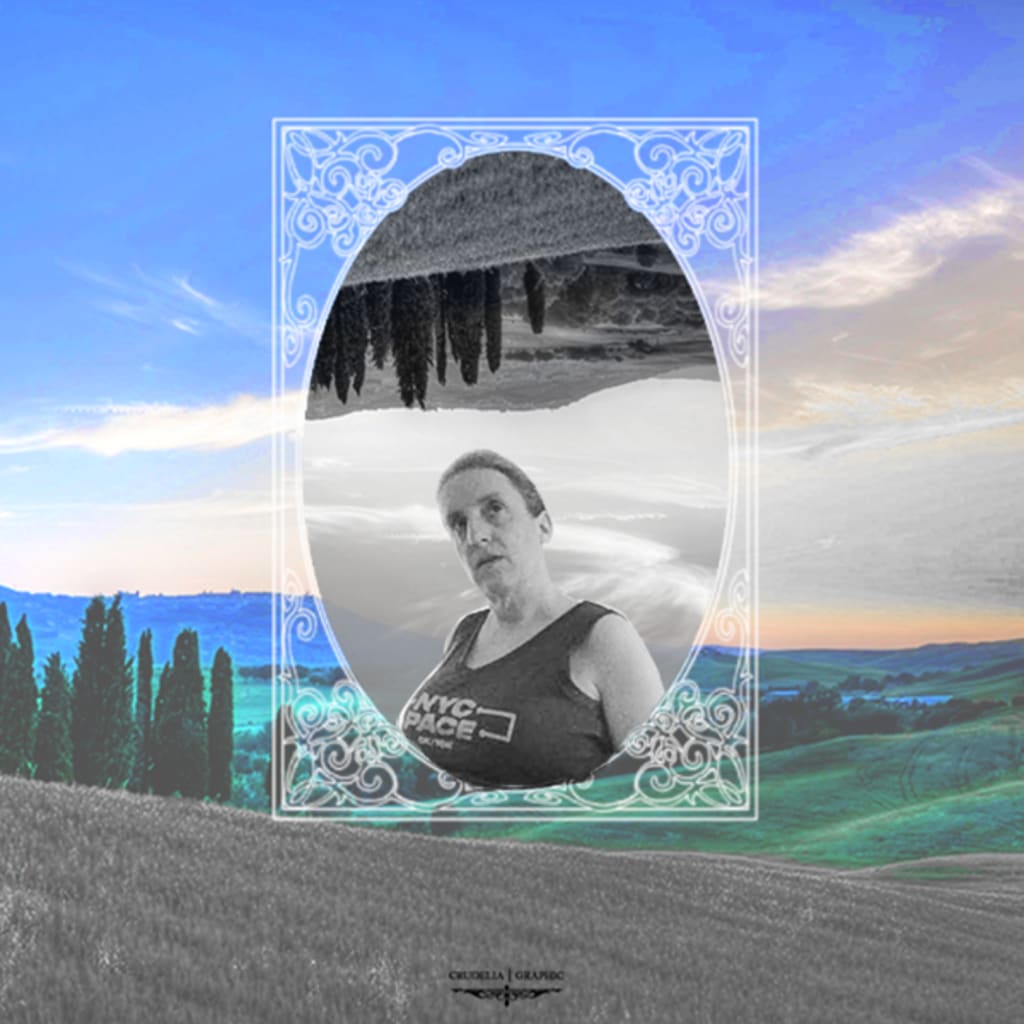 SATURDAY
APRIL 11, 2020
This is how I am earning a living right now. While I am employed, I do not have an income. I am on leave from work, as a lot of you know, under doctor's orders. She doesn't want me anywhere near the Virus risk, even though I am extraordinarily thankful to be healthy so far. So thank you, thank you, thank you to everyone who has tipped me at the bottom of my posts. Each and every one of you has remained anonymous, which I respect. So I am expressing my gratitude to you here.
6:07am = Meditation + Light + Hydration + Movement. I had completed a journal entry by 6:55am.
My morning movement was a tai chi video. I kept the volume off, because it was extremely early, and I was considering my neighbors. Which is odd since I live in an apartment directly below Sid and Nancy. They seem to only consider themselves daily, loudly, and typically at 4am. Actually enjoyed the video better in silence. I found that I was able to follow along better.
I had therapy this morning. On the phone. In my jammies. I was so comfortable. And we had a great session. My therapist and I genuinely related to one another, which is very important to me in navigating my mental health.
Have you seen the video for Sia, "Elastic Heart?" The imagery is so powerful. And that's Shia LaBeouf in the video. I really don't know who Sia is. Or that it was Shia was in the video until afterward. I must explore.
https://chopracentermeditation.com
Sia, Elastic Heart: https://youtu.be/KWZGAExj-es
I have gotten into the practice the past few days of meditating right when I wake up. I have involved myself with the Oprah & Deepak, 21 Day Meditation Experience. I have used Headspace in the past, which was originally prescribed to me seven years ago by my psycho-pharmacologist , after an anxiety attack in the middle of a run, dropped me on my neighborhood sidewalk. I was on the ground clutching my chest, repeating aloud "I can't breathe," trying to convince myself that I actually was.
I was approached by an older gentleman, with thick dark hair. I'm not sure why I still remember his hair color, but I do. He asked me if I was okay.
"I can't breathe," I said to him as I tried to pull myself up using a wrought iron fence. I still had very little feeling in my thighs.
And the man just walked away.
Once I was stable enough, I walked myself to my doctor's office, which was only a few blocks away. I burst into tears, and the receptionist brought me back right away.
My blood pressure was unusually and obviously high. The rest of my vitals were okay. My awesome doctor, has written me prescriptions for bed rest for bad colds in the past because "there's nothing else I [the doctor] can do for a cold." But here, she filled a prescription for five, and only five, Klonopin and insisted that I call my psycho-pharmacologist. This woman just happens to be the same age as me, a doctor, from an eastern block country. During my first visit with her three years earlier, our initial discussion was about her cycling and my rollerblading safety gear. We immediately related to one another.
She strongly suggested that if I didn't try the 10 free sample pack of Headspace, then she wasn't going to refill my Klonopin prescription.
So I learned to meditate. Headspace was a dream and for me turned meditation into something even I could do, instead of this lofty practice I thought I would never be able to sit through. I have continued with Headspace on and off ever since, although I cancelled my subscription a few months ago after some creative personal bookkeeping. Which is why and how I found The Breathing App.
I decided to return to Deepak and Oprah's 21 Days after receiving a recent e-mail, and because it's free. This morning, I opened my eyes and immediately reached for it. I'm on day three. Today's thoughts are: Hope In Uncertain Times, Turning Doubt and Uncertainty Into Hope. Hope makes me strong and secure. Eeem Hreem Kleem. I radiate confidence and strength.
Inhale
Exhale
Eeem Hreem Kleem
Inhale
Exhale
Eeem Hreem Kleem
It felt so good. Relaxing. Warming, from my heart. But suddenly, in the middle of this incredibly relaxing feeling, I had to poop. It's one of the early morning perils of eating plant based. Damn. I hit pause on the meditation, and I sat on the can. I didn't realize it, but I was saying aloud: Eeem Hreem Kleem, Eeem Hreem Kleem, Eeem Hreem Kleem. It was a testament to the fact that I was indeed breathing.
I had to be about eight, nine, or ten-ish, when I arrived home once from Hebrew school. Now I loved everything about Hebrew school, especially the prayers, and the secret language of Hebrew. I never learned to understand what the words mean. The melodies were less about praying, and more about loving the songs.
So I'm sitting on the can in Massapequa, singing a prayer aloud. I'm not sure which one it was, but clearly it was resonating with me.
Grandma Bella came banging on the door. "That's not a room for praying!"
"But Grandma, I was just singing. I thought you would like it."
"You don't say G-D's name in the bathroom."
When I was three years old, I had fallen into the same toilet in the middle of one of Mom's mah-jong games, and I'm sure she said G-D's name repeatedly in the bathroom. Or just cursed. A lot. With confidence and strength.