Put Your Mind at Ease
Because true rest resides in the mind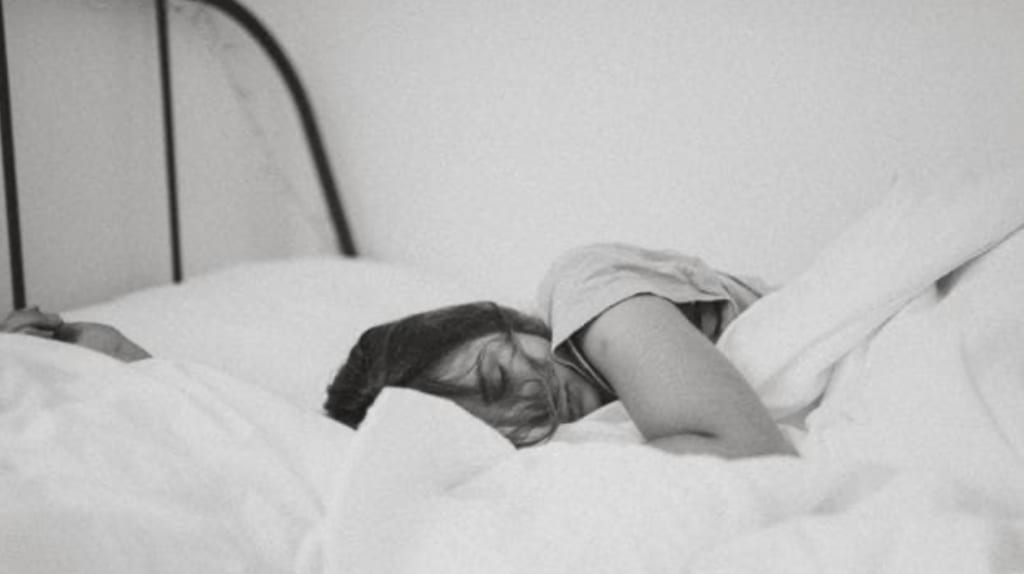 Along with the new year comes a new set of challenges. These challenges soak up our free time like a sponge, and wipe away any possibility of true rest. It's easy to get swept up in the routines of every-day living and forget what matters most. If you're anything like me, the busier things get, the harder it is to feel rested at any point during the day. I find that feeling rested and being rested are two completely different things: one is dependent on your affective well-being (how you feel from moment-to-moment), and the other is entirely biological. Either way, our well-being is dependent on good rest, and the progression of our lives depend on our well-being.
To resolve my poorly rested nights and fuzzy mornings, I find that eating a healthy dinner always helps. It may sound odd, but I always find that my sleep is entirely dependent on the quality of the dinner I had the night before. My dinners range from burgers and fries to leafy greens and lean proteins. My perfect dinner would have to fall right in the middle of that spectrum. A note on timing: I prefer to have dinner around two hours before I sleep, but this preference depends on the stomach.
I've said it once and I'll say it again: Technology is a weapon designed to destroy any possibility of true relaxation. The Internet is a world of its own, and if you spend too much time in it, you'll simply have no time for yourself. Remember, you have a world dedicated to yourself so spend a little more time in it before you fall asleep. It'll bring you closer to finding peace within yourself, which is something that the Internet can't offer anyone. Many suggest meditation as the universal resolve, but personally, I've had poor luck with meditating. I tend to suffer from depersonalization, so meditation is difficult to get into without depersonalizing from the experience. Instead, I find that going out alone for walks can help greatly. But my walks have to be precisely designed to clear my mind. To do this, it must be at least half an hour in duration and accompanied by a beautiful soundtrack. This way, I'm able to stay actively engaged in an activity while remaining closely connected with myself. Doing this around an hour before bed promotes the quality of my sleep and a soundless mind.
Thus, the greatest resolution I can make to improve my quality of rest is to improve the quality of my mind. A messy mind wreaks havoc on one's ability to relax. Whoever compared their mind to their home is entirely correct. You must declutter your home if you are to live in it peacefully, and the idea of "decluttering" varies depending on the person.
Personally, my methods of decluttering are primarily centered around writing; whether it be journaling my thoughts or writing about whatever interests me in the moment, writing has been the only hands-on approach I've found to organise my mind. It's a way to purge yourself of those endless racing thoughts that might keep you up at night, and you can express it in any way you like. Art is truly the master-tool in organizing your mind, so whatever that may be for you, whether it be paintings, music or literature, I'd say it's the best way to prepare your mind for rest.
I cannot stress this enough: the ability to attain true rest is impossible until your mind is ready for it. My resolutions for this year revolve around taking care of my mind as if it were another person. Reaffirm your belonging in this world and take care of the person you are. Rest can rejuvenate your sense of self and empower you to take on the set of challenges that await you in this new year.