Opioid Addiction
Ohio's Epidemic and the Effects on the Innocent Loved Ones of an Addict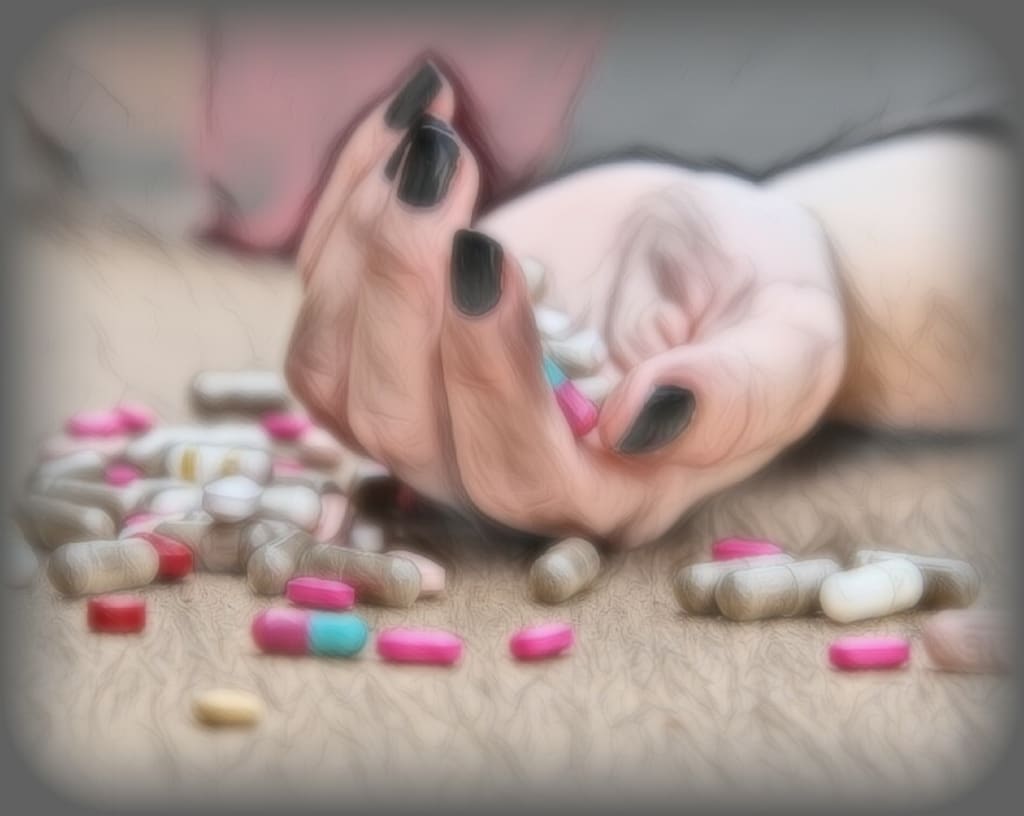 Opioid addiction… it's a huge epidemic in my state, and sadly, it's something that hit home personally for me recently. I love my boyfriend, don't get me wrong, but I found out, completely by surprise, that he's been using.
To be perfectly honest with you, I didn't know what to look for. The symptoms matched the side effects of his medications so closely, I would never have known, if not for what happened at the hospital.
I'd taken him to the emergency room because he'd been having some serious thoughts of hurting himself. He'd seemed perfectly normal at the time, stressed out, but definitely normal. I had a few errands to run, so he urged me to get it taken care of. It was while I was gone, I'd heard from his parole officer that he was doing crack. I didn't want to believe her. How had he hidden it from me? How did I not see the trouble he was in?
I got back to the hospital in about a half hour, and he'd just eaten some food. He acted like he was confused, then fell asleep. They couldn't get him awake, and I heard one of them say that he'd tested positive for cocaine. I couldn't believe my ears. He was administered Narcan in the nasal spray form. It took about five of us, me holding his legs so no one got kicked, to get it all into him. I knew he was strong, but it was more than anything I expected.
Me being me, I apologized repeatedly, tears rolling down my cheeks because, as I told the nurses, I hadn't had any idea he'd been using anything. They reassured me that I was not to blame, that sometimes it's not easy to even know what to look for until it's too late. One nurse pulled me out to the lobby, that way I could get calmed down and let them have room to work on him.
There I sat, scared to leave until they told me he was stable and that he wasn't allowed any visitors. I went to work, coming home to find an eviction notice on the door. He'd used the rent money for drugs. I panicked and called the poor lady up at 1 AM, when I got home from work. She informed me that I could call her after 9 AM, and that I could either pay or be gone.
Again, I apologized profusely, and I told her that I would call her in the morning when she said. I'm hoping that I don't have to move, because I don't have anywhere I can go…
This didn't actually happen to me, but to a close friend of mine who wanted to share her story. To let someone else see what can happen. Opioid addiction doesn't hurt only the addict. It hurts his loved ones, his friends, it messes up more than just his or her life.
According to the Ohio Department of Health, the number of cocaine-related overdose deaths rose significantly from 685 in 2015 to 1,109 in 2016, a 61.9 percent increase. That's not the total picture, just a small percentage of the drug overdose deaths, but it shows what kind of danger these drugs are.
I wish that we lived in a world where drugs didn't exist, where addiction wasn't the norm. Unfortunately, that is not the case. As we go on, if something isn't done, we'll be looking at catastrophic numbers where opioid and other drug deaths are concerned.
Perhaps someday we'll be able to open the newspaper and see smaller numbers in drug overdose deaths. But until then, we need to keep looking for a way to fight this. We need to keep hope that some day, we'll live in that world where no one has to die from this epidemic.
By the way, I have an update on my good friend. The eviction notice was a complete misunderstanding, and thankfully, easy to get straightened out. She'll be able to stay in her own home and get him the help he needs. Until next time, keep the faith of a better tomorrow.