Mental Health Life Hack – 14 Positive Difference Makers
Some products really do make living with mental health issues and illnesses MUCH easier — so here are some of my favorites!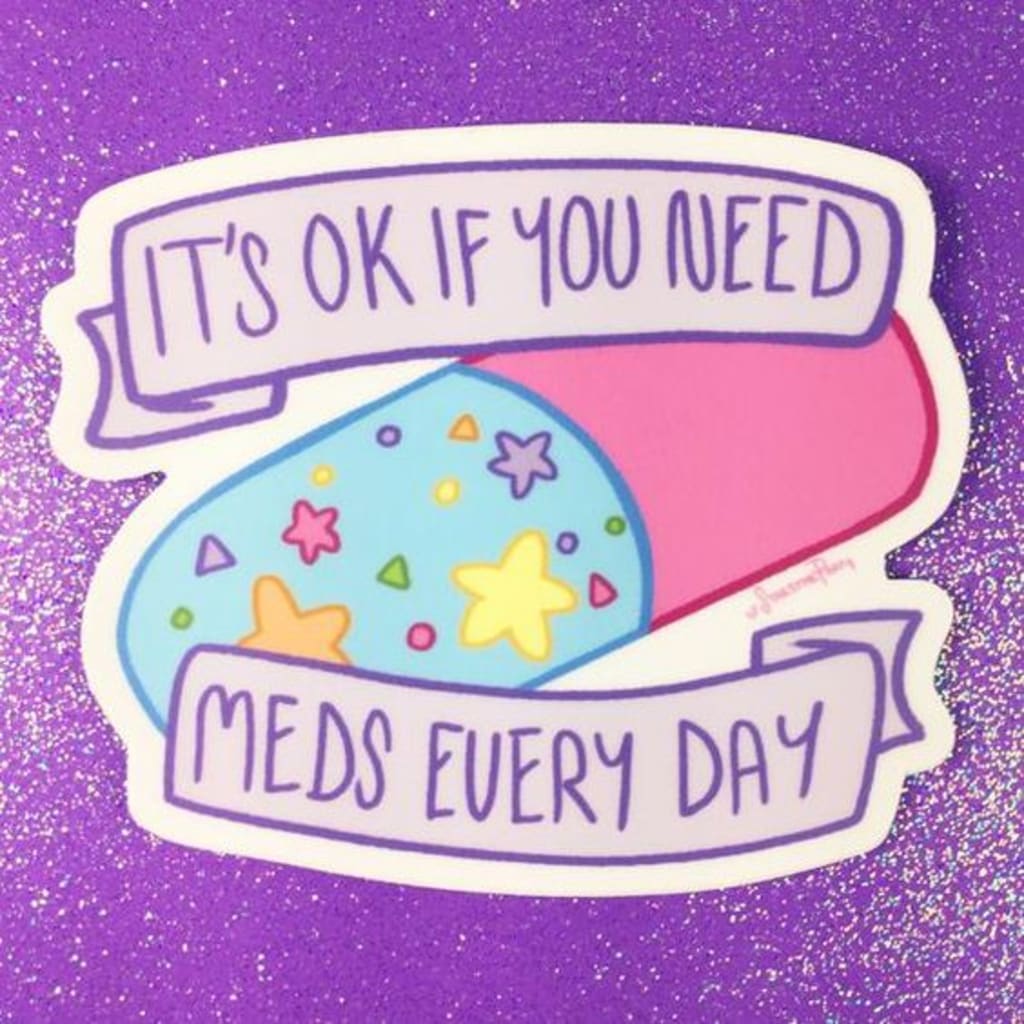 'It's okay if you need meds every day' sticker via Etsy
All of the following things have added positively to my life, and I notice a real difference in how they affect my ability to manage my mental wellness, in addition to life in general.
Mix and match from the list below, and find a combination that really works for you. Your mental health matters, and your overall health, wellness, and happiness matter.
I believe in you, I am rooting for you, and I know that you can achieve your dreams and goals so long as you keep showing up.
So, without further ado, here are my 14 favorite things that make a positive difference for life with mental health illnesses and issues:
1. Therapy (virtual or in person) with a therapist, psychologist, and/or psychiatrist.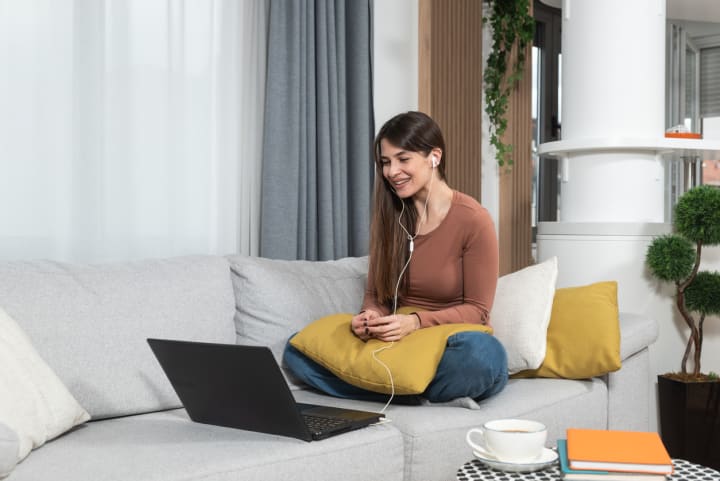 Therapy and mental health consultations with a therapist, psychologist, and/or psychiatrist are very positive and healthy things. The key is to find someone who really works for you, specializes in your area of concern/focus, and is someone who you feel comfortable opening up to.
Finding a new doctor can seem daunting, but there are multiple helpful sites I like to use for finding a new mental health care provider(s) near me!
Two of my favorite sites for finding a therapist, psychologist, and/or psychiatrist are Psychology Today and American Psychiatric Association. If you would like to find more resources, PsychCentral can connect you to even more healthcare providers in your area.
2. Your meds, or as I like to call them, happy pills.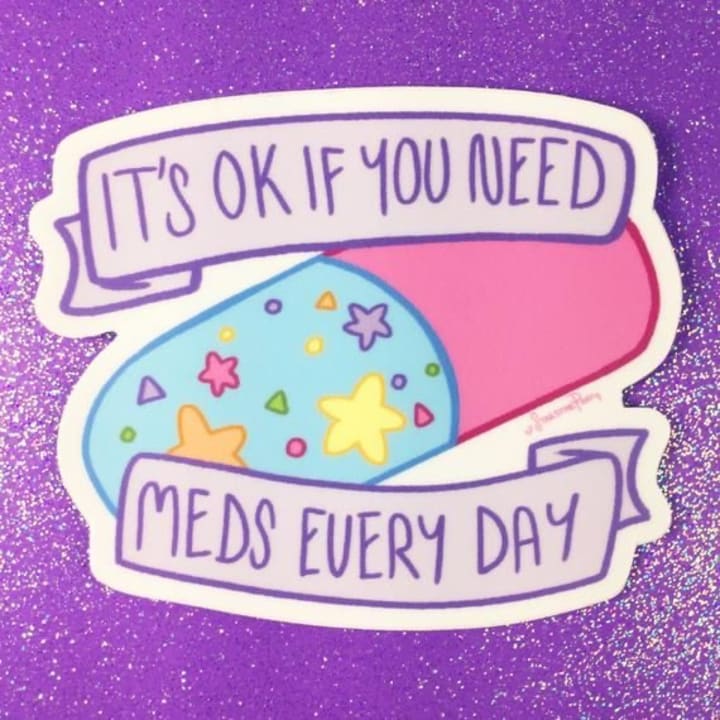 Remember to take your meds! Taking medicine every day does not necessarily mean that you are sick, especially if you have to take pills every day to support your daily function. Try thinking of your medicine instead as vitamins, or mood boosters.
The point is, medicine is there to help you, and there is no shame at all in needing daily medication. I take antidepressants, anti-anxiety, and antipsychotics daily, have done so for years, and I am very thankful for them!
3. Frozen food (fruits & veggies too!).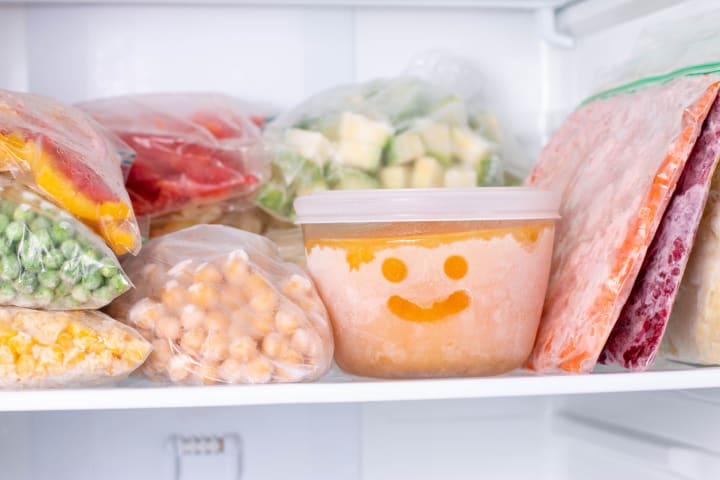 Frozen food is great, because at least from my personal experiences with mental health, oftentimes I buy a lot of food with the full intention of cooking and eating it all. But then, it's out of sight, out of mind, or I end up not being that hungry that week, and/or the food goes bad and spoils. And then I'm hit with food-waste guilt.
Take it easy on yourself and your grocery bill by buying and making freezer friendly foods. Freezing something extends the amount of time it is safe to eat, and allows you to keep many food and drink options on hand for any given moment!
4. The freezer in general.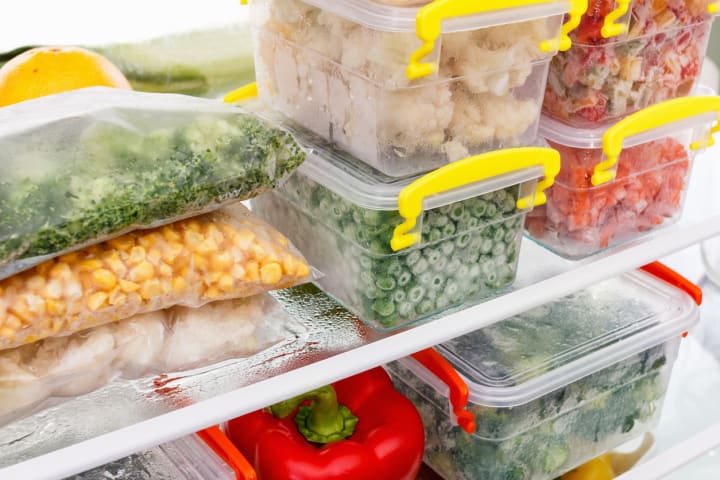 You can freeze almost anything: soup, veggies, meat, pizzas, snacks, smoothie supplies, vegan food, and many meals also come frozen. All you need is the microwave or oven to heat them up.
So in anticipation of those days when you won't want to make anything, buy yourself some frozen meals that make you happy and are easy to heat up and make in a moment.
Filling your freezer more fully also helps it run more efficiently, which can help you save money on utility bills!
5. Canned food and ramen.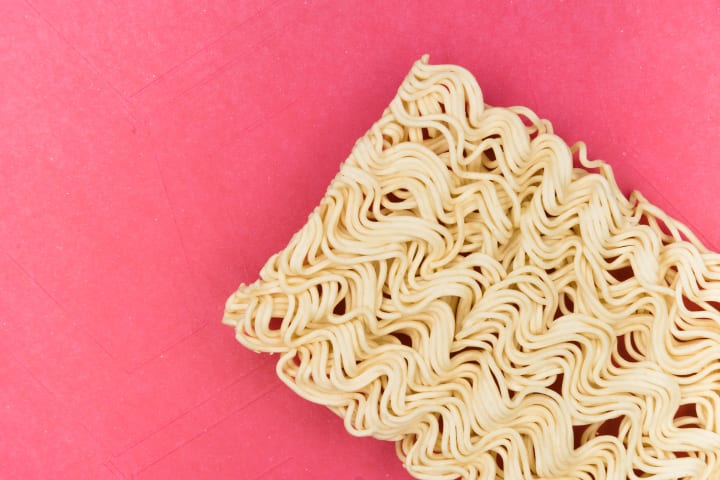 Canned food and ramen are great supplies for when you want to throw together a yummy meal with minimal effort. Make sure to also embrace those frozen veggies and foods, as this can widen your food options.
One of my latest favorite meals to make is to drop an egg into a pot of water, put it on heat, add ramen, plus some canned or frozen veggies to the pot, and in a few minutes, I have a complete meal! Feel free to add dumplings, kimchi, hot sauce, or whatever else makes you happy.
6. A rice cooker.
Having easy and reliable food to cook is a very important support factor when it comes to living with mental health issues and illnesses. Having appliances like a rice cooker allows you to cook your food, or at least most of your food, without actually having to do any of the cooking.
Add equal parts water, equal parts rice, and you're all set!
7. A crockpot.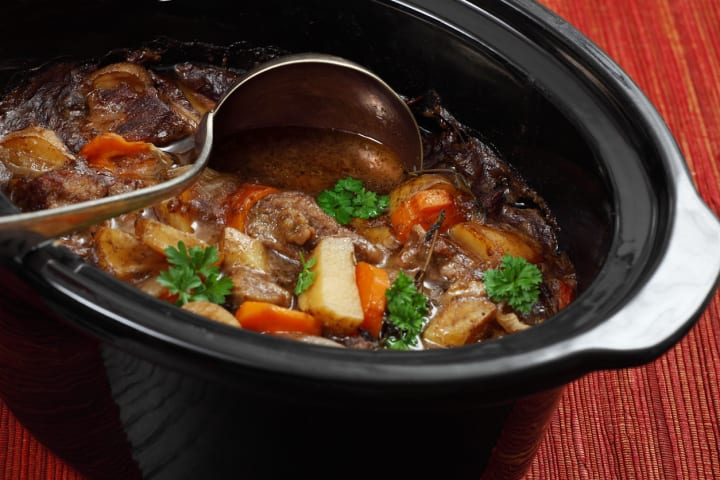 Crockpots are especially great for those days when you know you are going to come home very tired. You can add all the ingredients to the crockpot the night before or in the morning, put it on low heat, and in 6-8 hours, have a perfectly cooked meal waiting for you.
Most crockpots also come with multiple heat settings, including a 'keep warm' setting, so if you need something faster, you can put it on higher heat for a shorter amount of time (2-4 hours).
8. A toaster.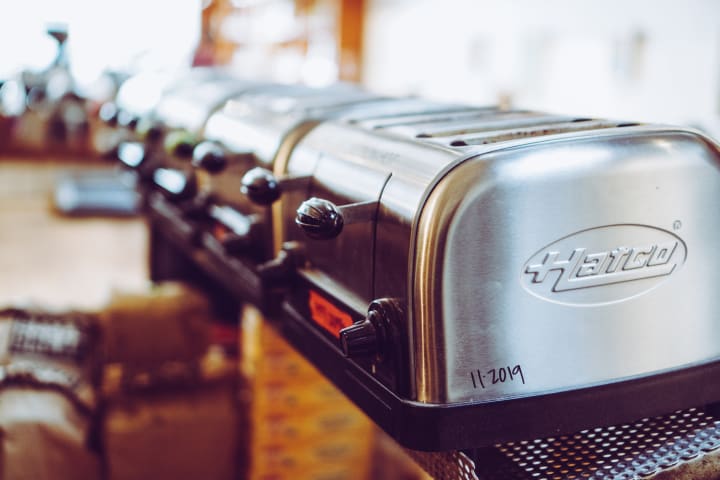 A toaster can take your sandwich from 'yum' to 'oh my goodness this is a warm and crunchy piece of sandwich heaven'. Play around with toppings; add an egg, avocado, or other fruits and veggies to your toast.
I sometimes struggle with eating breakfast, and the toaster really helps me make an easy meal I want to eat.
9. Lists (I know, I hated them too, but they really are so helpful).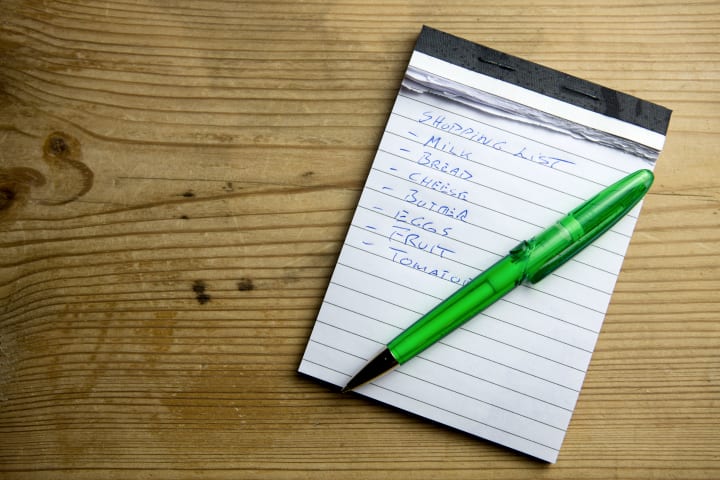 I'm sure I'm the 100th person to tell you this, but staying organized with lists really can have a big positive impact on your mental health.
I used to absolutely HATE lists, but writing everything down helps me remember everything (so long as I can find the list) and helps prevent any catastrophizing, since I can see all of the to-do's in front of me.
To customize the lists, I tend to break them into sections and keep them in a bullet journal and agenda book, which really works for me. They don't need to be super clean or neat, so long as it works for you.
10. Buying in bulk for longterm need purchases.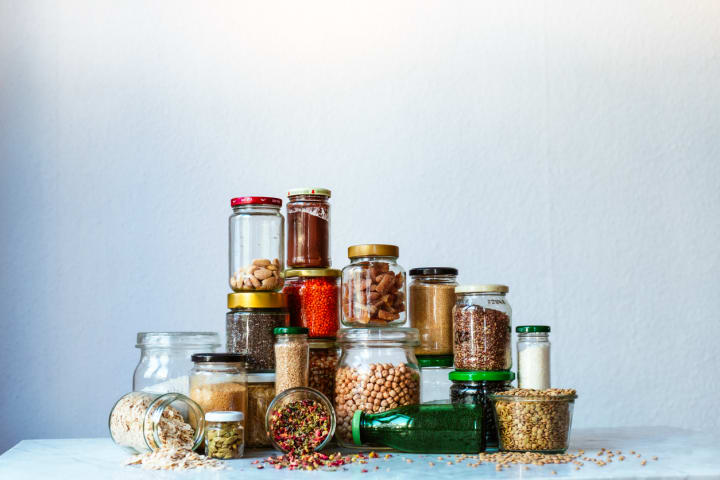 Buying in bulk is great because it helps you prepare for any mental health slumps or dips in serotonin. This way, when those days where you can't seem to even get out of bed come along, you have supplies to help you through the down period.
When I am experiencing more heavily my depression, anxiety, and psychosis symptoms, I am more easily overwhelmed, and don't want to leave the apartment. In these moments, I don't really want to do anything at all.
But if I have food and backups of basic necessities, I don't need to worry about making myself uncomfortable by worrying about to-do's or dragging myself to the store. Buying in bulk is a great way to take care of future you, and your future mental health.
11. Charity work.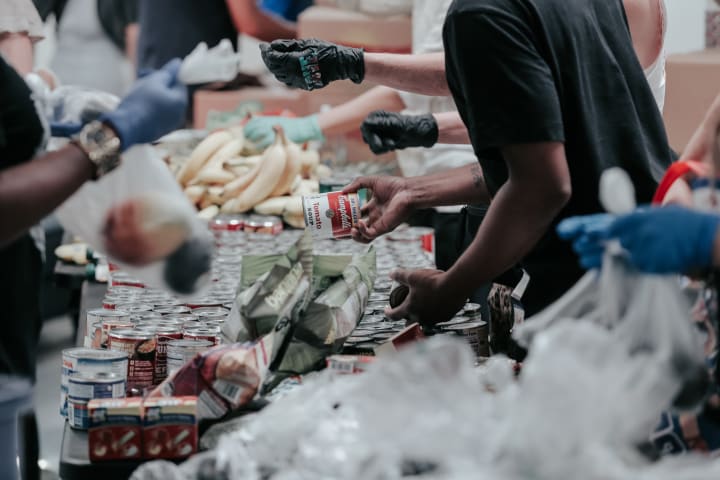 When you do good, you feel good. Charity work is a great way to give back, help others, and feel more connected to the world and your community.
Try donating to Feeding America, where $1 provides 10 meals for those in need, or volunteering at your local food bank.
12. Candles, incense, and/or scent boosters.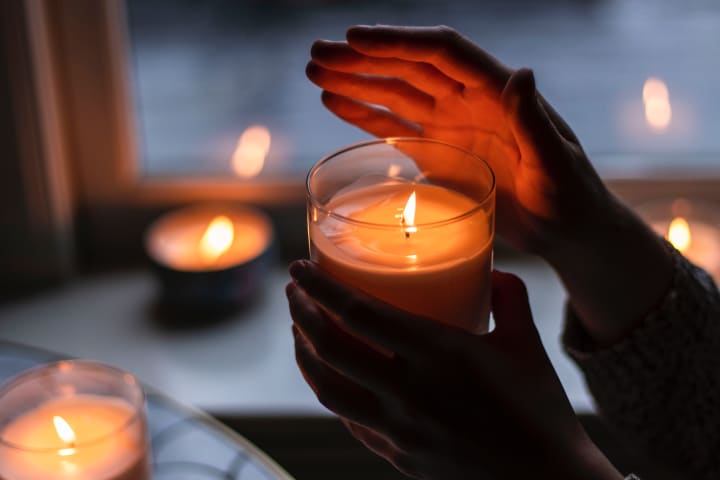 Candles, incense, and crystals can help create a positive, welcoming, and cozy environment. It is important to make your space a comforting place where you feel safe and can recharge.
Creating a calming atmosphere and filling the air with amazing scents is a great way to take care of your mental health and wellness.
13. A pet or plant (or crystals!).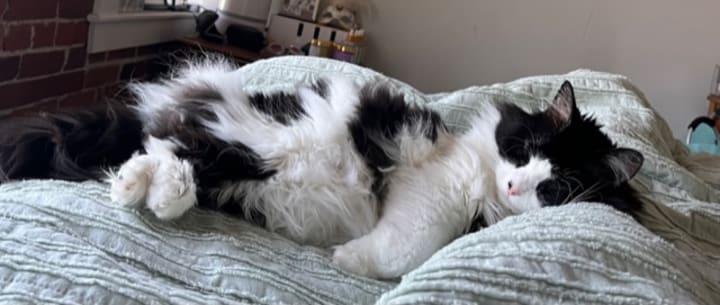 Pets, plants, and crystals are great for your mental health! Having a pet is a great way to add some daily serotonin in your life, and they can truly become like a little best friend. Plus, it doesn't hurt having a cute and loving animal to snuggle.
Not an animal person? No problem! Try plants or crystals to see if one (or both) of those options fit your lifestyle better.
14. A sunshine or Himalayan salt lamp, plus other aesthetically pleasing lighting.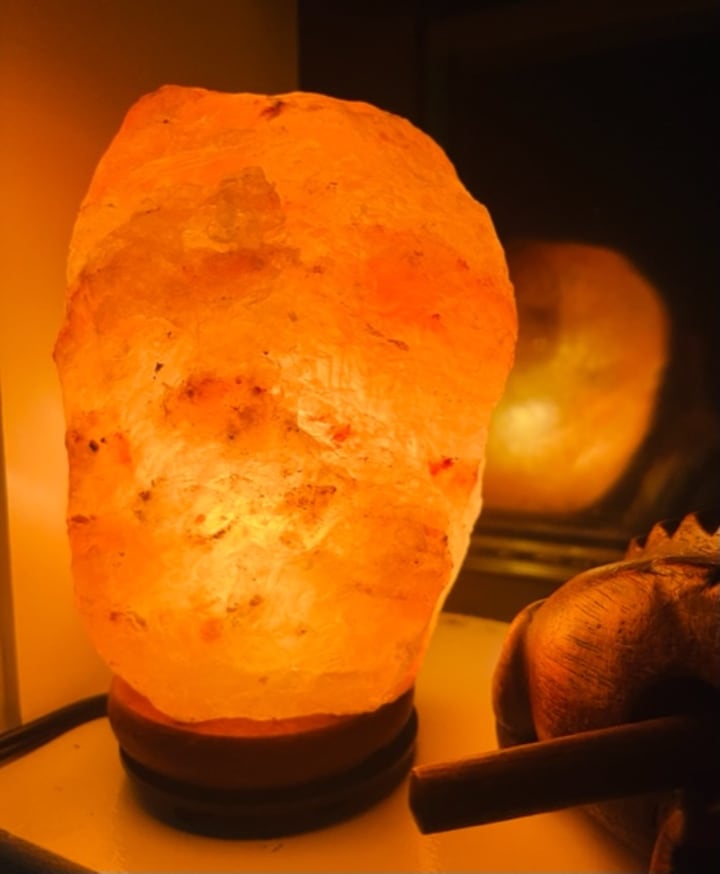 Himalayan salt lamps can help provide anxiety relief, create a calmer atmosphere in your space, and overall help support your mental health and wellness. The lamp above is the one that we have, but they come in a variety of shapes and sizes. A Himalayan salt lamp is both aesthetically pleasing, and pleasing to your mental health.
Embrace other fun lighting fixtures and light strings to really customize your place into a space that feels best for you.
Thank you for reading, and I hope you have found this mental health post helpful!
list
About the author
Mixed, optimistic, and depressed MA-based zillennial just out here trying to make you feel things.
We're all a little messed up, and that's okay. Let's be human together<3
UCLA '18 . Art History . Mythology
Book in Progress: Mess of a Human
Reader insights
Be the first to share your insights about this piece.
Add your insights