How Writing Helps me Heal
It's the closest I get to meditation.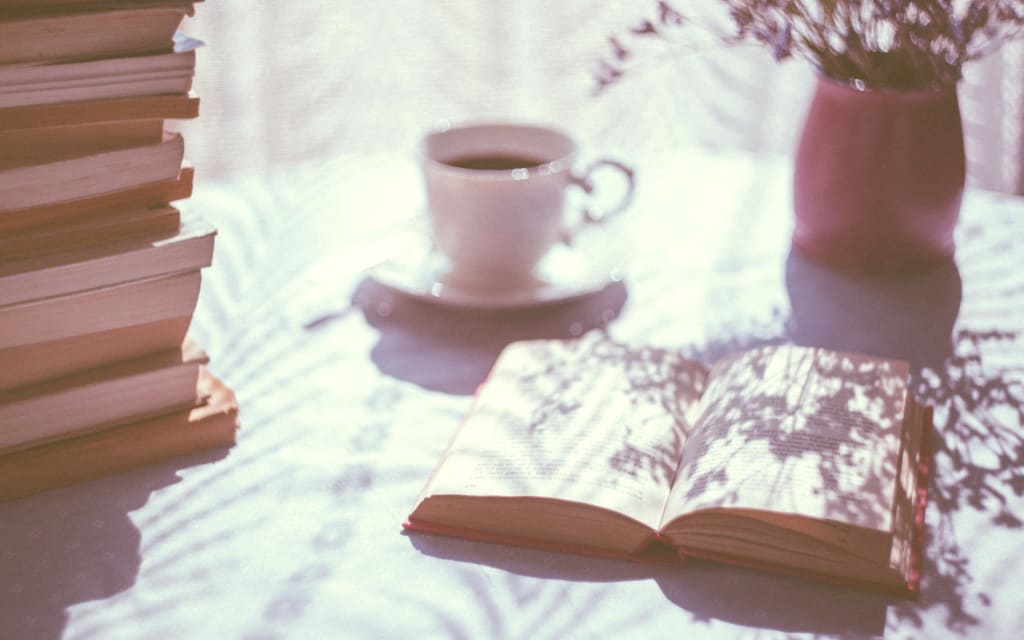 Photo by freestocks on Unsplash
I've loved writing since I was a kid. Even when I had no clue how to create a plot or develop characters or craft a clever phrase, I still loved taking the random ideas in my head and watching them take shape on a page.
I started out writing a terrible superhero story in sixth grade at the behest of my teacher, loved it, and eventually graduated into writing an obscene amount of fanfic through junior high and high school. Now, I write a lot of things – essays and short stories and poetry and listicles and even whole books. I can't imagine a life where I'm not writing or thinking about writing all the time. My brain would combust from all the thoughts stuck inside.
But writing is more than just something I do for fun, a way to take wild ideas and make them a reality (in some sense). It's more than just a tool toward wish fulfillment. For one thing, it's not always so pleasant. There are days where I can't imagine how I've ever strung together a coherent sentence, or I don't want to think about characters or plot or figure out what to write for Vocal next. There are days where I'm only coming to the page because I know I need to keep up some momentum because this is, after all, my job.
But it's also more than just a job. Sometimes I don't want to think about reaching my audience or the marketability of whatever I'm creating. I don't want to push through my writer's block and just get words on the page because I can fix them later.
It's a mixed bag, is what I'm saying.
But sometimes, there are moments where I slip into a world or an idea and I am totally, absolutely absorbed. I'm not worrying or overthinking. The world around me is quiet, the words coming to me almost without thought, and time slips away without me noticing. It's probably the closest I'll ever get to meditating.
This is called a flow state. It's incredible. It makes every day of frustration and writer's block worth it.
Even when I haven't hit this idyllic state, writing is still my therapy, in a way. In stories, I can throw obstacles or situations at my characters that scare me, or that reflect a time I felt scared and helpless. And then I can have those characters overcome it all. I can make them stronger, make their bonds closer, make their lives, ultimately, better.
And every now and then, I approach a problem through writing without the filter of fiction to protect me.
When I was nineteen, I was diagnosed with thyroid cancer. This followed a year and a half of what I call Diagnostic Limbo: The doctors knew I had a lump on my thyroid, but none of the tests conclusively showed if it was malignant or benign. It wasn't until I had surgery and that half of the organ was removed and sent off for study that I learned my diagnosis – that's how stubborn the disease was about showing up in biopsies.
My second year of university started up soon after my diagnosis and I had creative writing that semester. I expected to write fiction. My professor requested creative nonfiction based on a defining moment in our lives.
The multigenre, non-chronological manuscript that came from that class wasn't something I thought I wanted to write. It wasn't something I knew I needed to write. But I absolutely did.
Writing If allowed me to take an uncertain and frightening period of my young life and condense it into concise and comprehendible chunks. My body had healed, but my spirit hadn't. Writing helped me find that healing.
Whatever happens in my life, I know I can come back to my stories and my essays and my journals. I know the page can capture the words my mouth can't form, and I know I can find a space of peace and safety.
The pen will never judge me, anymore than the paper can talk back. I can always make a home for myself here.
---
I hope you enjoyed this article. If you did, please check out my Vocal profile and see if anything else I have written piques your interest. I also always appreciate people sharing my work, giving it a like, or offering a tip. And if you want to follow me on social media to learn more about my other writing projects, you can find me on Instagram and Twitter as @rachaellawrites. Thanks for reading!
coping
Rachael Arsenault is a Canadian author with a BA in Sociology and Native Studies. She's a hippie at heart, a D&D nerd, and a pun enthusiast.
Amazon: https://www.amazon.com/-/e/B01GK8F672
Instagram and Twitter: @rachaellawrites
Receive stories by Rachael Arsenault in

your feed