Forgive Me, Body
A letter to myself on my eating disorder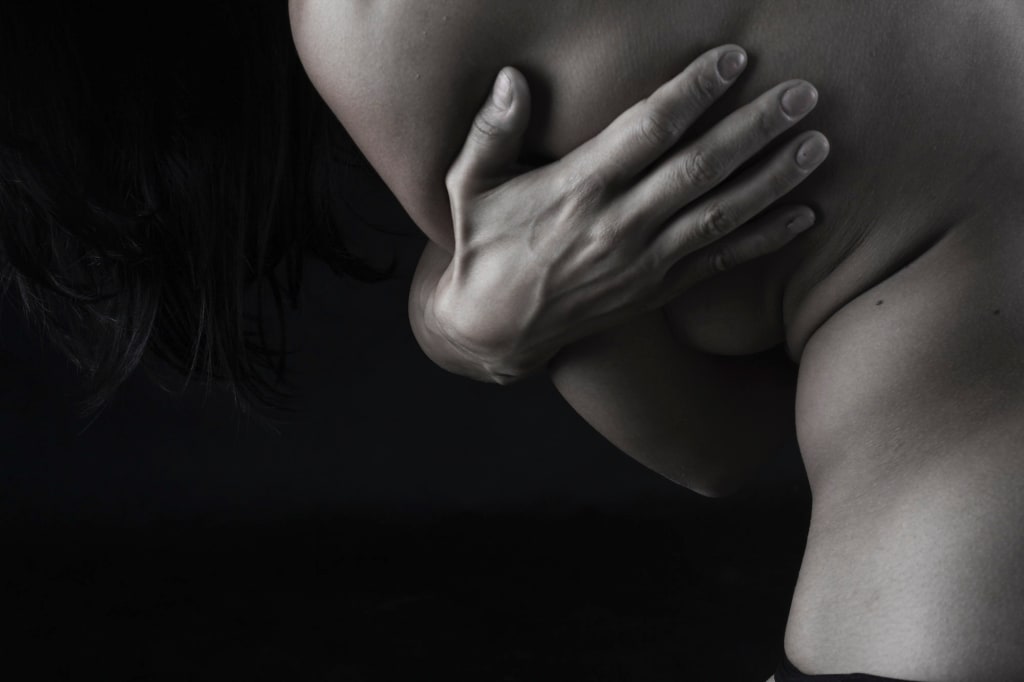 Forgive me, body.
Forgive me for ignoring your needs in an attempt to fit the wants of others. Forgive me for punishing myself for being human by jeopardizing your health. Forgive me for using the fraction of focus my brain had left to memorize the calories of every fruit in my house. Forgive me for using other people's happiness in their thinner bodies as motivation to hurt you. Forgive me for taking away your control- your only job in life is to keep me alive, and I tried to take that away from you. Forgive me for the nights I made you so weak you would lose consciousness every time I tried to stand up. Forgive me, body.
From now on, food intake (or lack thereof) will no longer be a punishment. I thank you for keeping me going, for allowing me to focus and use my mind as a tool to create. Thank you for giving me the fuel to work, to exercise, and to live. From now on I will only be treating you with kindness, because nothing is more beautiful than a body whose needs are listened to and met. Regardless of how that may look on me, a happy body is what I aim to have. One that has energy, and one that can keep me going throughout the day without passing out or needing rest every couple of hours.
Treating you with kindness means allowing you to exist without feeling the need to hide you. It means allowing myself to eat when I'm hungry, allowing myself to rest when I'm tired, and staying active enough to maintain my energy. I should be able to post pictures of myself in a swimsuit. I should be able to eat out at restaurants without being ashamed of eating however much you tell me you need. I will listen when I'm full. I will listen when I'm hungry. I will listen when I have a craving.
That is my promise to you. Because no matter how much harm I have done to you, all you have wanted is to keep me alive and healthy. You fight sickness for me, you always tell me what I need in order to stay well physically, you communicate my needs to me. The least I could do is treat you with kindness.
I want you to know that you are loved. You deserve to feel loved; you deserve to be happy. You are good enough, and you deserve to be treated as so regardless of what you look like. And I want to remind myself that a happy body does not look a certain way. I go to taekwondo classes multiple times weekly, I go to the gym, I eat healthy portions, and I am still technically overweight. I have a belly, I have stretch marks, and I have cellulite. That only means I am human.
Even though I don't feel guilty about eating, even though I don't punish myself by limiting food intake, the calorie counter is still in my head. I still feel my prettiest in pictures where my ribs and collar bones are visible. I still know how many calories are in each fruit in my house. Eating disorders, for most people, never truly go away. You may recover, you may heal, but there is no actual FIX for the problem. I still compare my body to the thinner girls on my Instagram page. And I think that will always be the case. But what is going to change is the way I treat this body of mine. No longer will I use my food intake as a punishment or a form of control.
recovery
About the author
I am 17 years old, and I was diagnosed with borderline personality disorder at the age of 15 and bipolar 1 disorder at the age of 14. Writing has become my way of expressing myself while creating a space for others to feel seen
Reader insights
Outstanding
Excellent work. Looking forward to reading more!
Top insights
Heartfelt and relatable

The story invoked strong personal emotions

Eye opening

Niche topic & fresh perspectives

Masterful proofreading

Zero grammar & spelling mistakes
Add your insights