Do You Believe in Angels?
Nicky believes they helped her heal!
Nicky Stammers had been suffering unexplained symptoms for years, until she had a vision in a dream, which led to a firm diagnosis and the start of her healing process. Was it a message from heaven? This is Nicky's story in her own words…
"'I feel terrible again,' I complained to my partner, John. We were at our wits end. I'd been battling with dizziness, uncontrollable twitching, depression, anxiety, dermatitis, and a form of facial paralysis called Bells Palsy, for years. Doctors scratched their heads and did numerous blood tests and MRI scans, but they couldn't explain what was causing all these symptoms. We were tired of trekking around hospitals looking for answers.
"Whilst we sought help from conventional medicine, I kept hearing a voice in my head, which I felt was the prompting of my guardian angel. It led me to call Jayn Lee Miller of The Academy of Angelic Healing in London, who gave me a very deep angel healing meditation. It was absolutely incredible! I felt so much better and was filled with a sense of calm and a really positive outlook."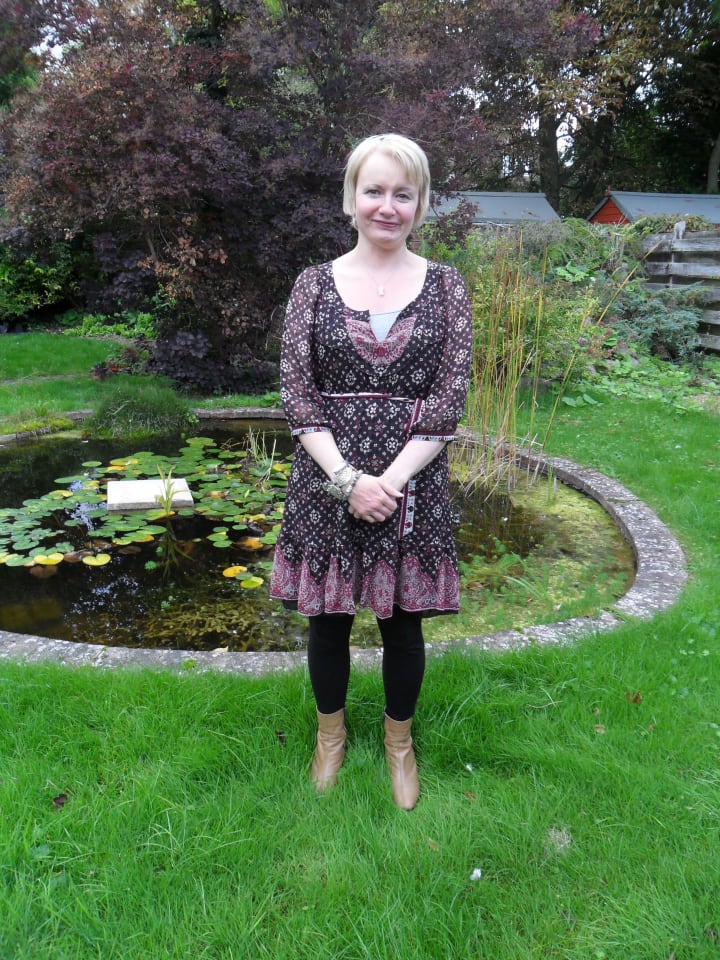 "From this moment, I became fascinated with angelic healing and did an Angelic Reiki workshop where my energy was changed to be more in synch with angelic vibration, making me a channel for healing. This led to improvements in my own health and renewed vitality, but the speed of healing caused my body to enter a healing crisis and I reverted into a deep depression.
"When the darkness had passed, I turned again to the angels for uplifting experiences — I attended workshops and practised healing therapies. My physical symptoms improved and I felt healthy again.
"So when, 6 months later, my vitality started to slip away, I prayed to God and the angels for guidance. That night I had a vision from the angels in a dream: I saw John having all his mercury fillings replaced with white ones. It was an odd dream, especially since John doesn't actually have any fillings, but when I woke up, I started thinking about my work as a dental nurse in my youth. The mercury amalgam we had used at the surgery was poisonous and I took care not to touch it without wearing gloves, but because of the vision, I felt driven to investigate the effects of mercury exposure on the web.
"I discovered a site called www.mercurymadness.org, which is dedicated to providing information about mercury poisoning. It was created by a former sufferer, Becky Dutton. As I read the site, I had a lightbulb moment. Other former dental nurses were experiencing exactly the same health problems as me! I had inhaled toxic vapours from the dental amalgam and we were all suffering from mercury poisoning!
"Blood tests confirmed the diagnosis and I was put on a long-term detoxification programme and a special diet, which is having a positive impact on my health. Becky is wonderful in supporting me through the healing process.
"I now practice Angelic healing for others, having gained a multitude of qualifications. Angels have transformed my life. Without them, I'd still be in the depths of despair. I really do owe my health to God and the Angels."
Detoxification
Nicky's detoxification programme involves a strict dietary regime with supplements, and her progress is slow but steady.
Mercury poisoning is unusual, but not unheard of, especially among people who've worked with mercury, such as in dentistry. The process of detoxification is long and difficult, but Nicky feels supported and optimistic about her healing journey. Indeed, she has already come a long way.